This post may contain affiliate links. Please read my disclosure.
Baking soda is so versatile and dirt cheap, so why not use it for your household chores? It does a great job, and with a little bit of elbow grease it is safe to use all around the house with kids and pets. I love using such a simple ingredient that can be used for everything from cakes and cookies, to scrubbing and deodorizing. Here are my top 8 household uses for baking soda: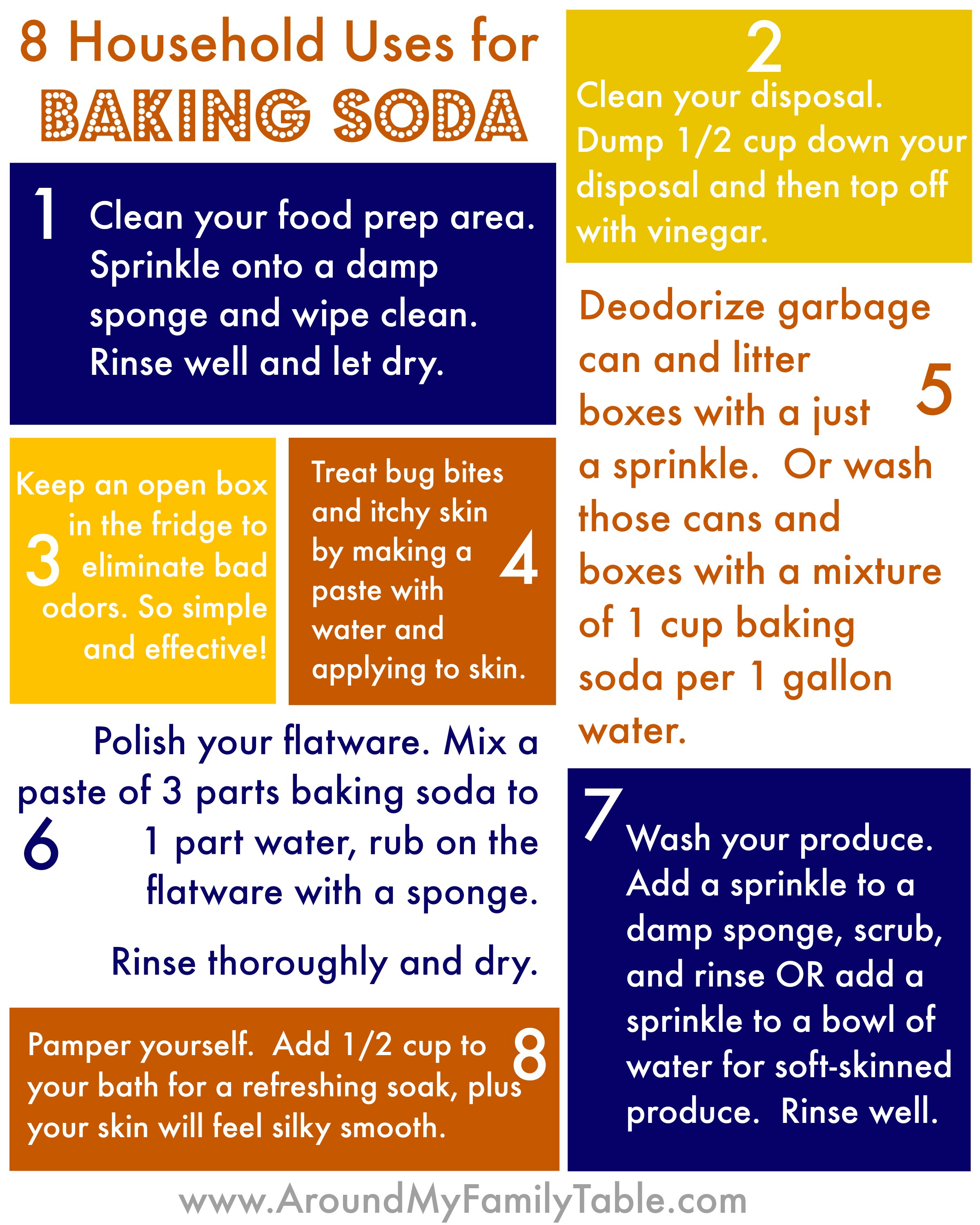 Download by right clicking on the image and saving it to your desktop.
Then open it in a word document, adjust size. then print 8×10 for easy use in your household binder.
Enjoy the above printable to keep all the info close by! It's pretty enough to keep on the fridge, but the perfect size to keep in your household binder with other recipes, tips, and family info. Did you like my 8 household uses for baking soda?
Looking for more household tips? Check these out: