Have you fallen in love with the FREAK SHAKE movement yet?  This one is my take on the classic Disney ride…introducing the Big Thunder Mountain Freak Shake.
Be sure to sign up for my email list….seasonal recipes in your inbox every week!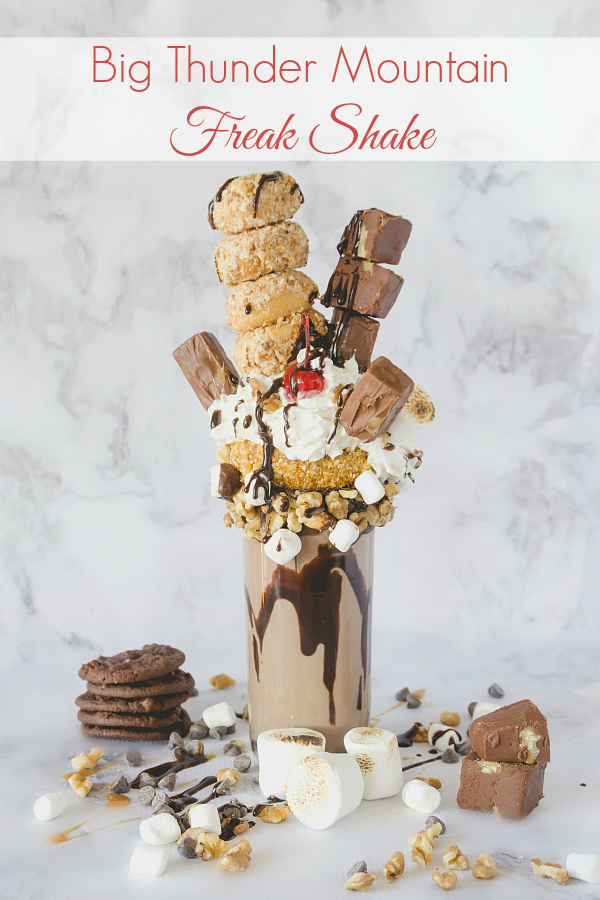 Freak shakes are taking social media by storm these days, so a friends and I got together to create freak shakes based off some of our favorite Disney rides and movies.  One of my favorite rides at Disney is Big Thunder Mountain Railroad.  I ride it as much as possible and it's usually the first place I go after the rope drop, just so I can get on and start the day off right.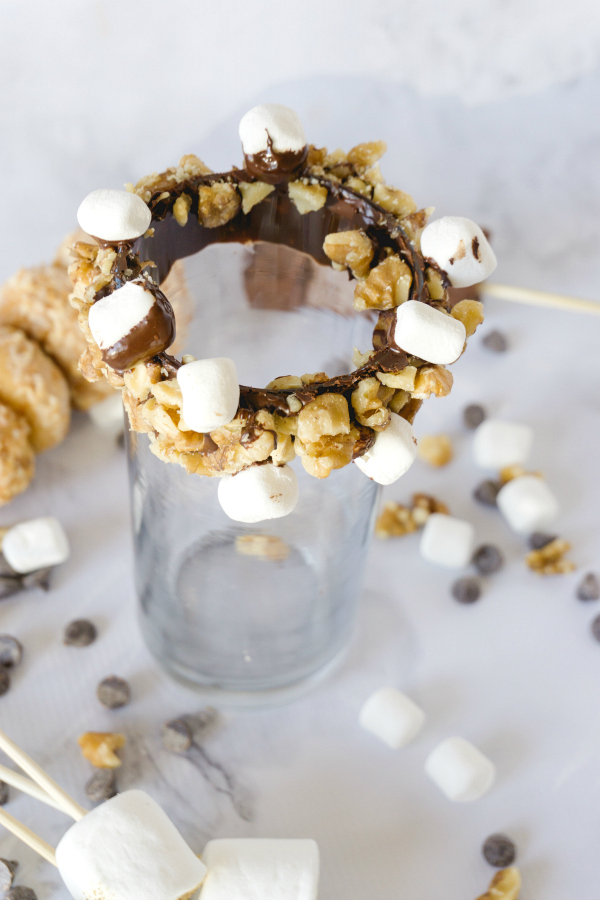 The rich chocolate milkshake is the centerpiece of this crazy milkshake.  Don't let it intimidate you though…this beauty is actually quite simple to put together.  When in doubt, keep adding more stuff until the shake has been freakified.  That's a word, right?  If not…then let's pretend it is.
This was way too much for my two dessert-loving kids…so a little goes a long way.  One is probably enough for the whole family.
Join the newsletter
Get Delicious & Seasonal Recipes in your INBOX every week.