This post may contain affiliate links. Please read my disclosure.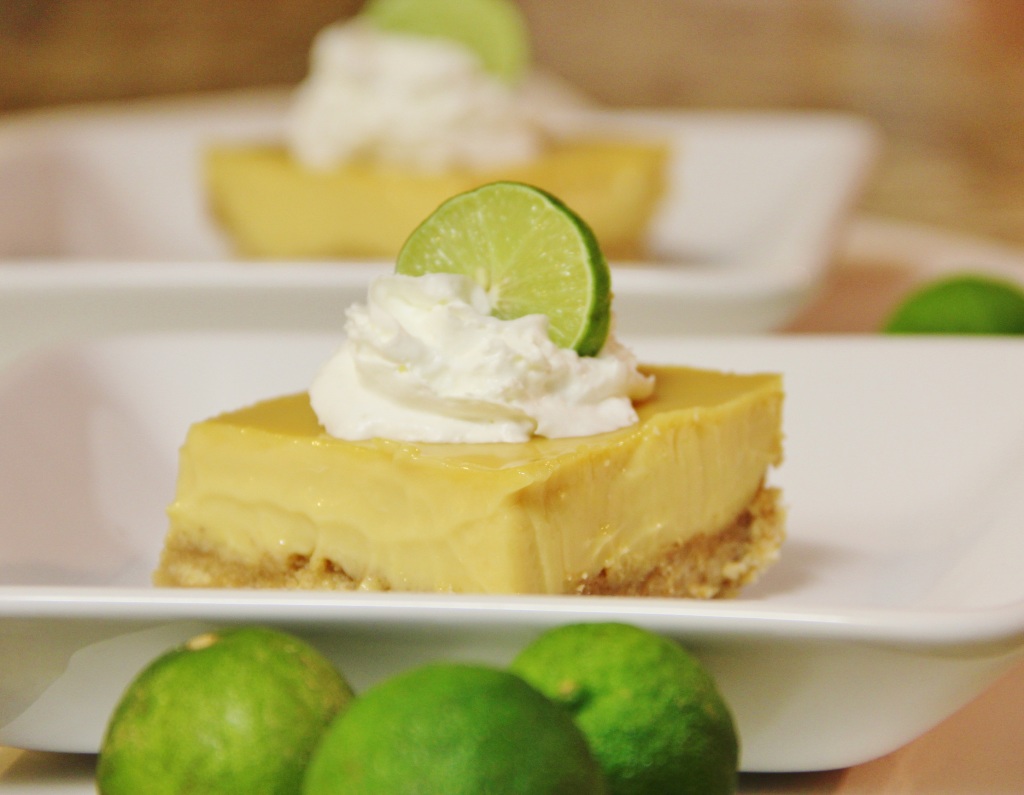 Key Lime Pie is probably my all time favorite pie. I have very distinct memories growing up thinking I hated Key Lime Pie. I remember a quote from a tv show or movie where the actor says it's an acquired taste. So, I just figured I would never like it.
Fast forward several years…we love to go for Mexican food and there are often mints as we leave the restaurant. I loved the little green and white ones. I mean, I LOVED them…dare I admit that I would beg the kids to grab a few more for Mommy as we'd leave. I was oblivious to the fact that they were key lime mints. Once I made this discovery two things happened…I felt like a total dork for not realizing what flavor they were and the quest for the perfect key lime pie began. Never once did it cross my mind to make it until we got a bag of key limes in our co-op basket.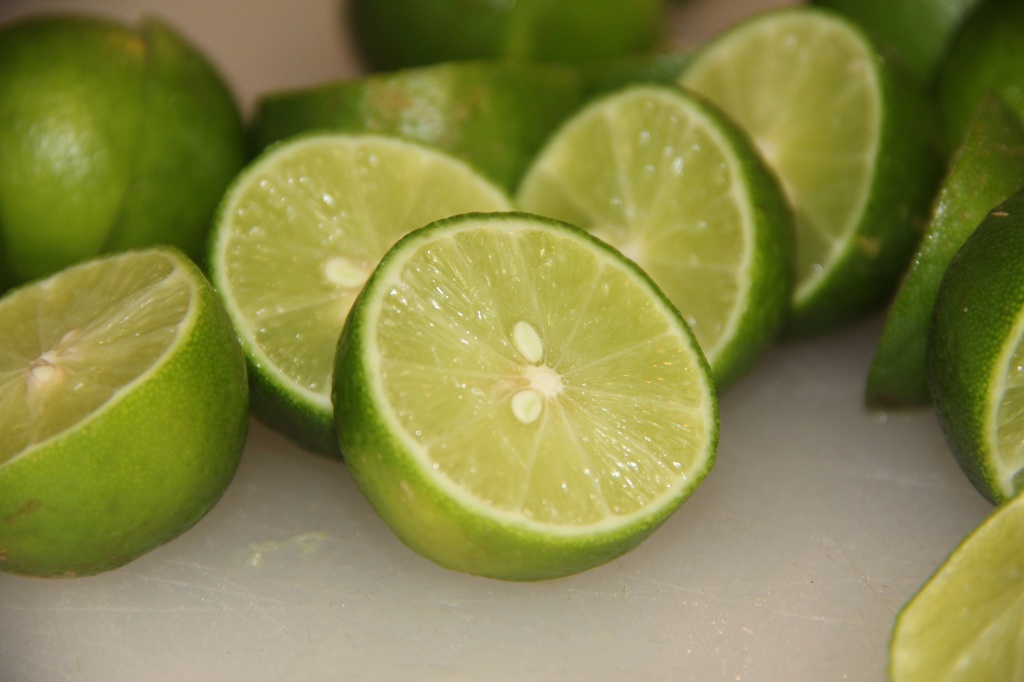 Hands down, I make a better pie at home than I can get at any restaurant! The only problem with key lime pie is that it takes about a bazillion little key limes…and NO regular limes do not taste the same. Sure you could use regular limes, but it won't taste anything like key lime pie.
The problem with most key lime pies is the super thin crust. I wanted mine a little more hearty to support the wonderful thick key lime filling. It's a little sweet a little tangy and absolutely perfect! If you ever meet me, a sure fire way to make instant friends is the give me key lime pie (or one of those little mints). We will be instant BFFs.
I once even made key lime pie ice cream. All the best parts of key lime pie made into a simple fresh frozen treat! You have to try it!!!1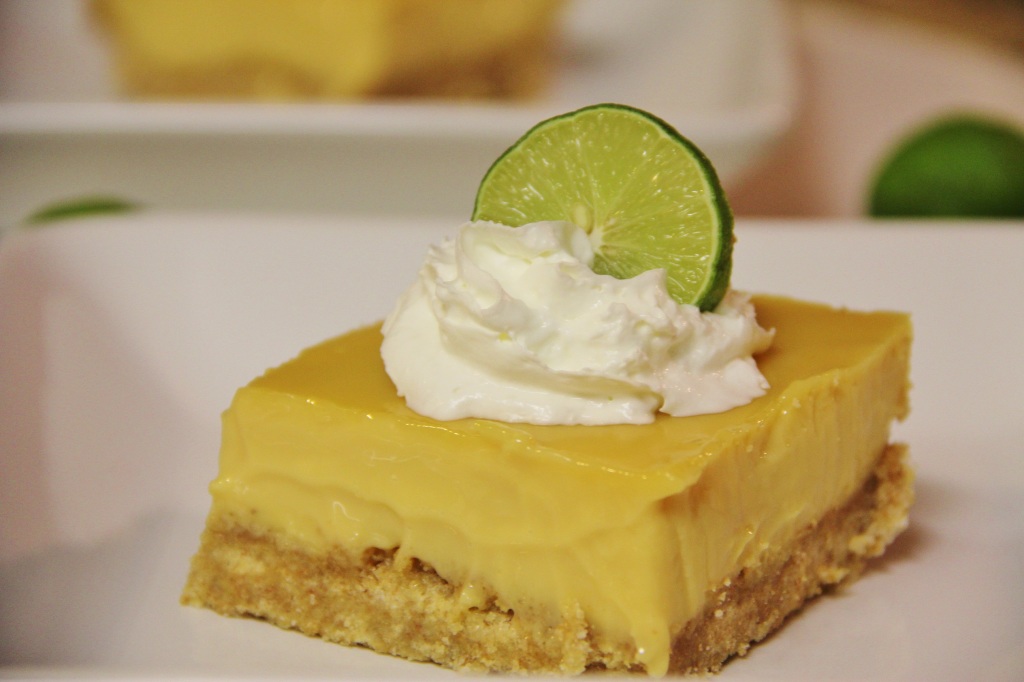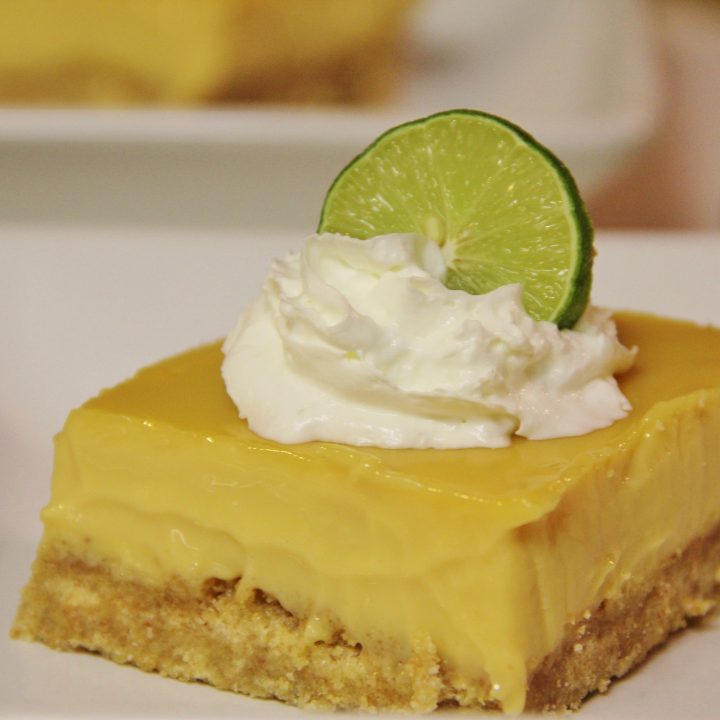 Amazing Key Lime Pie
This amazing key lime pie recipe makes a great party dessert. Be sure to chill the pie thoroughly before cutting it into slices.
Ingredients
2 cups graham cracker crumbs (about 1 1/2 pkgs)
1/3 cup sugar
8 tbls butter (1 stick)
2 cups sweetened condensed milk
6 egg yolks
2/3 cup key lime juice (~20-30 key limes)
Instructions
Prepare a 9x9 inch square baking dish with non stick cooking spray. Preheat oven to 375 degrees F.
Combine graham cracker crumbs, sugar, and melted butter in a large bowl. Stir well to combine and until the mixture is evenly moist.
Press mixture evenly into prepared pan. Bake for about 7 minutes, or until set and golden brown. Remove from oven and cool crust in the pan.
Meanwhile, reduce oven temperature to 325 degrees F. Combine key lime juice with egg yolks and sweetened condensed milk. Stir well to combine, making sure yolks are well incorporated.
Gently pour mixture into cooled pie crust. Bake for 20 minutes or until center is mostly set. Remove from oven to cool. Cover with plastic wrap and refrigerate several hours before slicing into squares.
Nutrition Information:
Yield:

12
Serving Size:

1
Amount Per Serving:
Calories:

344
Total Fat:

16g
Saturated Fat:

9g
Trans Fat:

0g
Unsaturated Fat:

6g
Cholesterol:

130mg
Sodium:

194mg
Carbohydrates:

46g
Fiber:

1g
Sugar:

37g
Protein:

6g