This post may contain affiliate links. Please read my disclosure.
These Apple Pie Crinkle Cookies are the perfect combo of apple, cinnamon, and vanilla all wrapped up in a scrumptious cookie.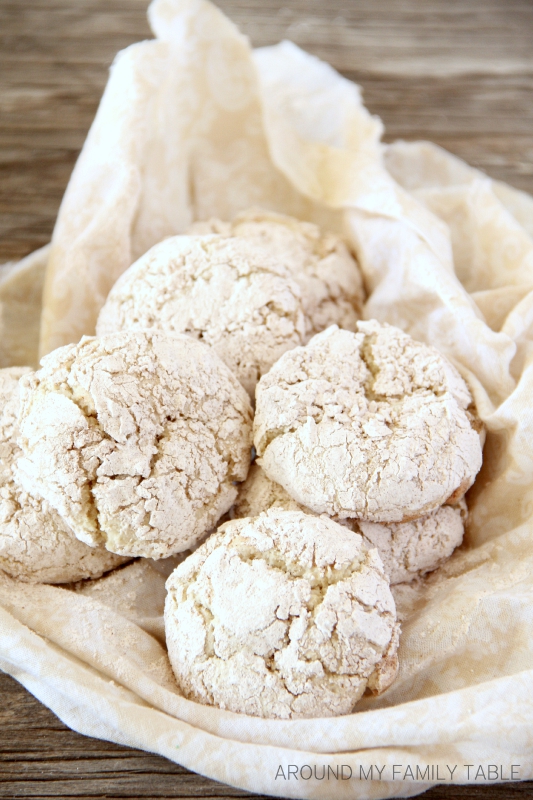 I love the ease and beauty of crinkle cookies. They are super simple if you use a box cake mix, but I made these from scratch using my favorite gluten free flour. However, any flour will work….so don't freak out that these use gluten free flour…okay y'all!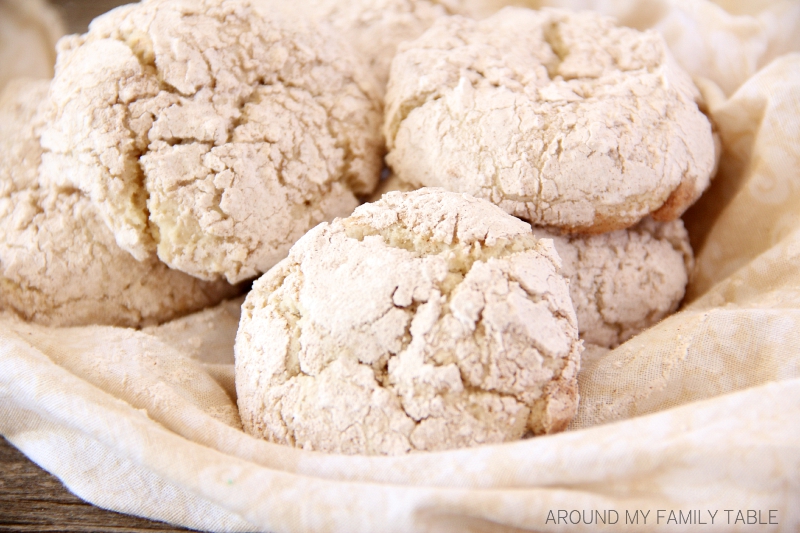 There is lot's of cinnamon-y goodness, a hint of vanilla, and the applesauce keeps these cookies extremely moist and provides a little apple flavor too! Everyone who has had these are surprised at how moist they are…and that why I used applesauce. If you want to go crazy peel and finely dice one apple and mix it in to the dough. You'll love that extra burst of flavor.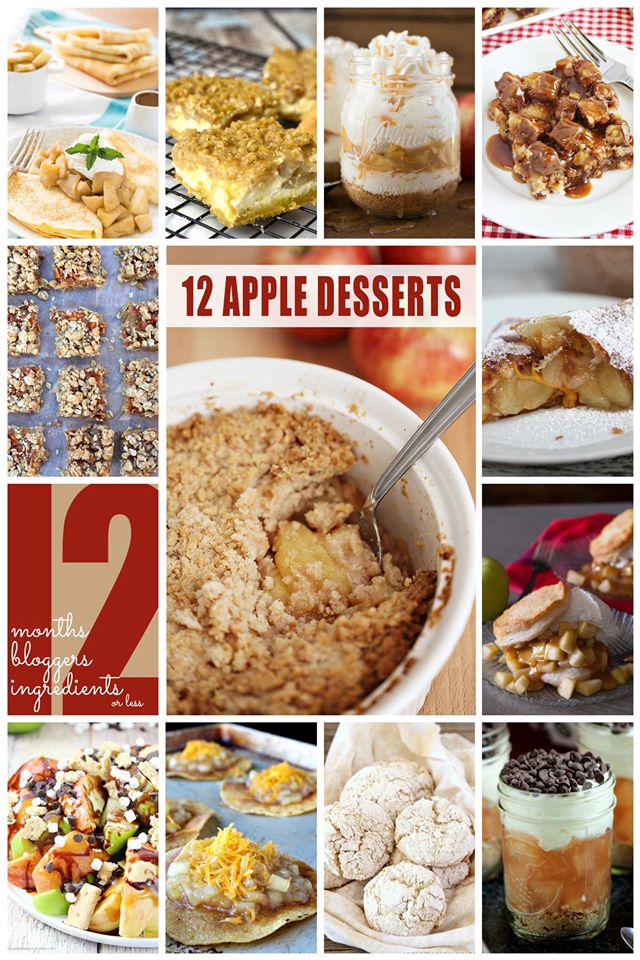 Y'all…don't these apple recipes look scrumptious?!?! Pop over to see what my friends are cooking up this month…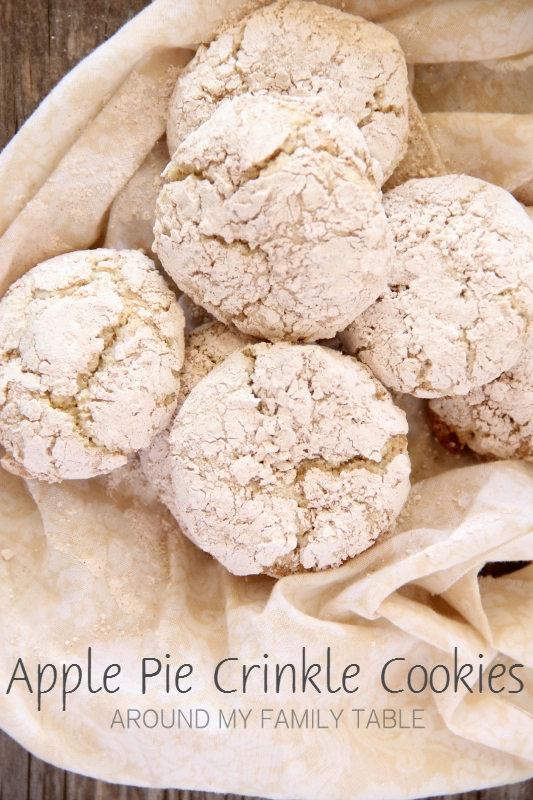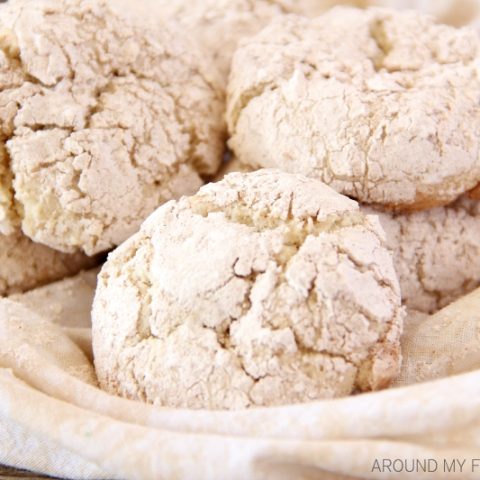 Apple Pie Crinkle Cookies
Apple Pie Crinkle Cookies...perfect combo of apple, cinnamon, and vanilla all wrapped up in a scrumptious gluten-free cookie.
Ingredients
2 cups gluten free flour (any brand with xantham gum mixed in)
1 cup sugar
3/4 cup apple sauce
1 egg or egg replacer equivalent
11/2 tsp baking powder
1/4 tsp baking soda
1/2 tsp vanilla
1 tbls + 1/2 tsp cinnamon, divided
1 cup powdered sugar
Optional: 1 apple
Instructions
Preheat oven to 350F. Prepare baking sheet with non-stick cooking spray and set aside.
Cream together sugar, applesauce, and egg until well combined with a stand or handheld mixer. Add in remaining flour, baking powder, baking soda, vanilla, and 1/2 tsp cinnamon and beat well. Optional, peel and finely dice one apple and mix into the dough.
In a small bowl, combine remaining cinnamon with powdered sugar and set aside.
Using a size 40 (11/2 T) cookies scoop, scoop out dough and shape into balls. Roll each cookie dough ball in the cinnamon sugar mixture until well coated. Place on prepared baking sheet a couple inches apart. Bake for 9-11 minutes or until set and lightly golden.
Let cookies cool on baking sheet for about 5 minutes before moving to cooling rack so that they don't fall apart.