This post may contain affiliate links. Please read my disclosure.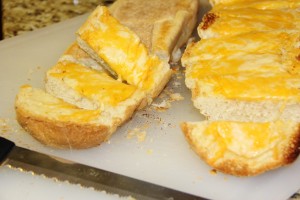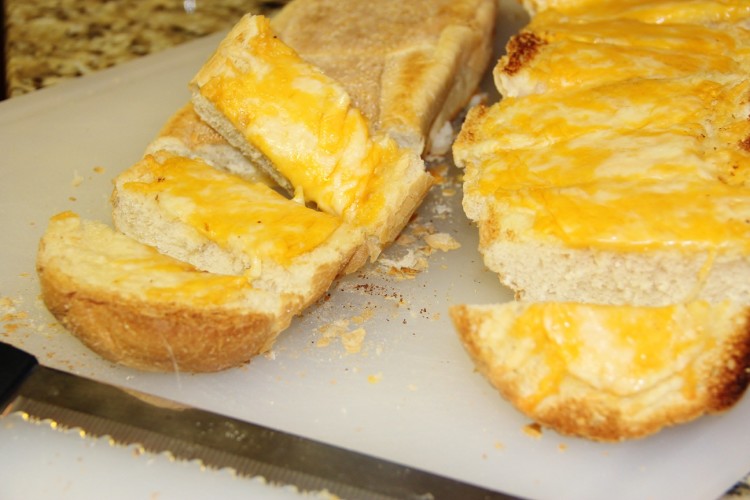 I have a fun little tip for y'all. I don't remember where I first heard it, but it totally works! Instead of waiting for your bread to cool down to cut it (who wants cold cheesy bread), flip it upside down on your cutting board to slice it. I do it straight out of the oven and it never sticks. Not sure why it works, but give it a try next time you make cheesy bread or even just garlic bread…it cuts so much nicer. Of course, having a good bread knife helps too!
Cheesy Garlic Bread
1 loaf french bread
butter
garlic powder
1-2 cups cheese
Preheat oven to 375. Slice french bread lengthwise. Spread the inside with butter and sprinkle with garlic powder (you will probably want more than you think you do). Put halves together and wrap in tin foil. Place in oven for 10 minutes or until heated through and butter is melted.
Remove from oven and open up the foil and separate the halves. Sprinkle with cheese over both halves of bread. Place tinfoil and bread cheese side up back in the oven on the top rack.
Turn oven to broil. Leave oven cracked just a bit and watch for the cheese to melt and bubble. Remove from oven and cut into slices.