This post may contain affiliate links. Please read my disclosure.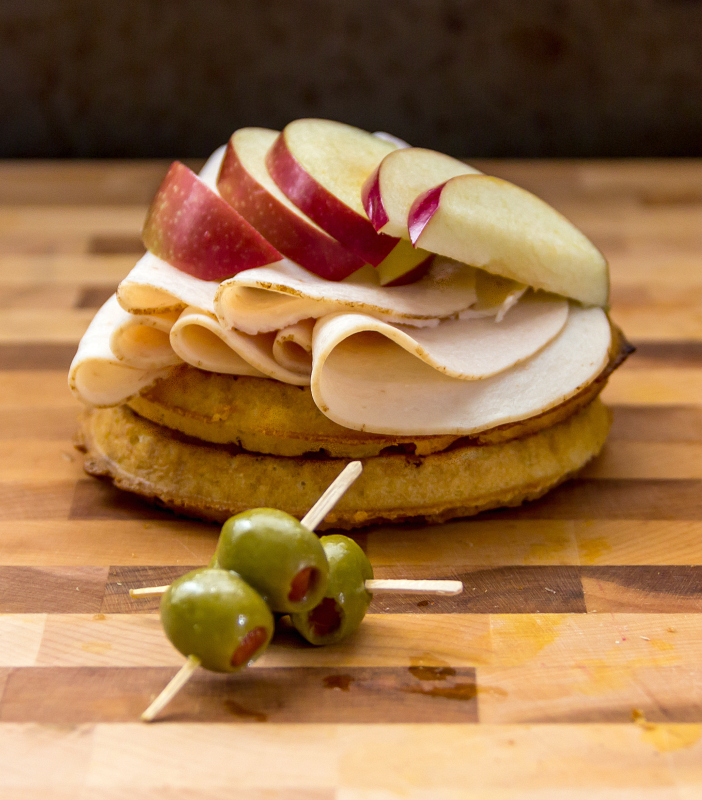 I've never actually had the Southern treat of chicken and waffles despite my Texas heritage, but it's always intrigued me. For the longest time, I would always think it just sounded too over the top for me and then these last few years it just sounded so good and comforting. Of course now having traditional chicken and waffles would kill me so I had to get a little creative and figure out how I could make it allergy friendly for me, but still let my family enjoy it as well. Enter my chicken & waffle sandwiches! Warning: these babies are addictive….there I've warned you.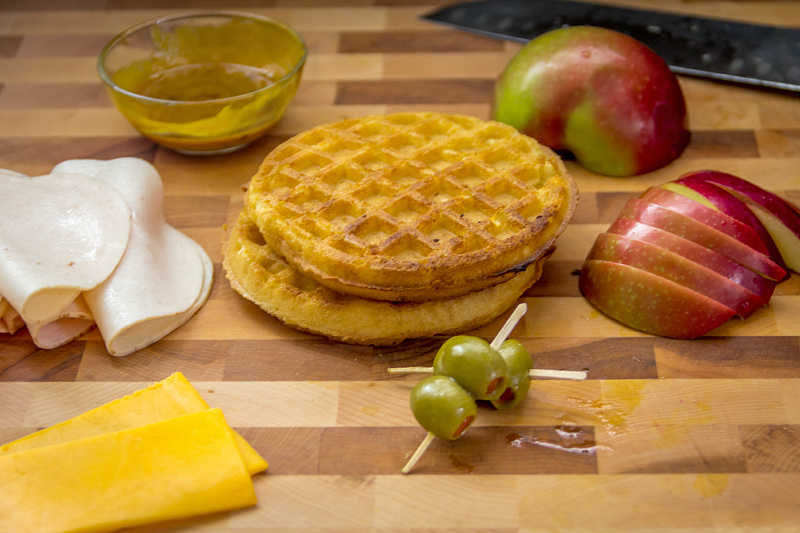 I think I've had one of these sandwiches every day for the last week and my kids are begging for them again this weekend for lunch. Luckily, you can get super fancy (like I will show in the recipe) or leave something off if the kids don't like it.
My version uses frozen waffles, but if you have some leftover from breakfast USE THEM…it would make this recipe amazing. So for my supper, I used a gluten free (dairy free too) frozen waffle and the rest of the family had just regular frozen waffles…get a good brand, not the type your kids want. Afterall, this is your supper so make it scrumptious by using the best ingredients you can. I also left the cheese off mine and the sauce off the kids. See how versatile they are?!?!? And the best part is that they are ready in under 10 minutes!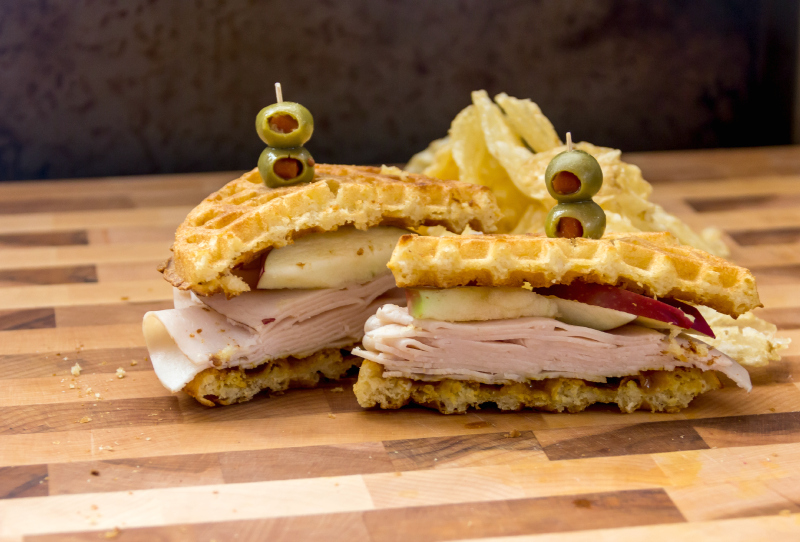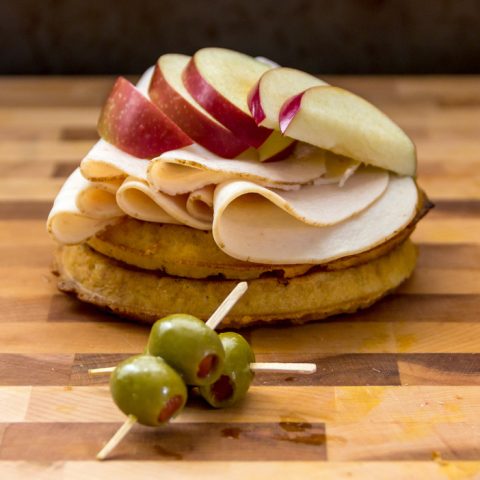 Chicken and Waffles Sandwiches
This 15 minute supper is a fun and easy twist on southern fried chicken and waffles. I use frozen waffles but I bet they'd be even more delicious if you use homemade waffles!
Ingredients
8 frozen waffles (regular or gluten free)
16 slices deli-sliced chicken breast
2 apples, cored & finely sliced
4 slices medium cheddar cheese
1/4 cup mustard
1/4 cup honey
Instructions
Cook waffles according to package instructions in a toaster oven*. While waffles are cooking combine mustard and honey in a small bowl.
On four waffles smear honey mustard and top with cheese,4 slices of chicken, and about half of an apple worth of slices. Top with another waffle, cut in half and serve.
*Note: I double toast mine to get them crispy since I hate soggy waffles. If you toast it twice turn do the "toast level" on your machine for the second one to keep them from burning.
©Around My Family Table
Nutrition Information:
Yield:

4
Serving Size:

1 sandwich
Amount Per Serving:
Calories:

612
Total Fat:

30g
Saturated Fat:

16g
Cholesterol:

80mg
Sodium:

1187mg
Carbohydrates:

71g
Sugar:

64g
Protein:

22g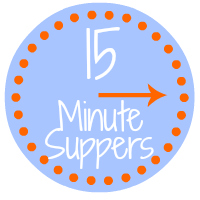 It's Friday, so it's time for another 15 Minute Supper. I love sharing these easy and delicious meals with you and helping you get a meal on your table in less time than you could get take out or order a pizza.
Follow 15 Minute Suppers on Facebook | Twitter | Instagram | Pinterest
and look for the #15MinuteSuppers hashtag too
You have to check out these delicious 15 Minute Suppers:
Chicken & Waffle Sandwiches from Around My Family Table
Easy Skillet Lasagna from How To This And That
Sun Dried Tomato & Chicken Alfredo from Lizzie Jane Baby
Best-ever Baked Chicken Nuggets from Better in Bulk
Paleo Coconut Fish Soup from Confessions of an Overworked Mom
15 Minute Chicken Fajita Recipe from Sunshine and Sippy Cups
Ham and Cheese Pasta with Vegetables from Suburbia Unwrapped
BLT Tortellini Salad from Just 2 Sisters
If you are a blogger and you'd like more info, please check out the 15 Minute Suppers website or ask to join the Facebook group to participate on Fridays…we'd love to have you join us.