These 4 ingredient Chocolate Peanut Butter Cookies are naturally gluten and dairy free and totally scrumptious!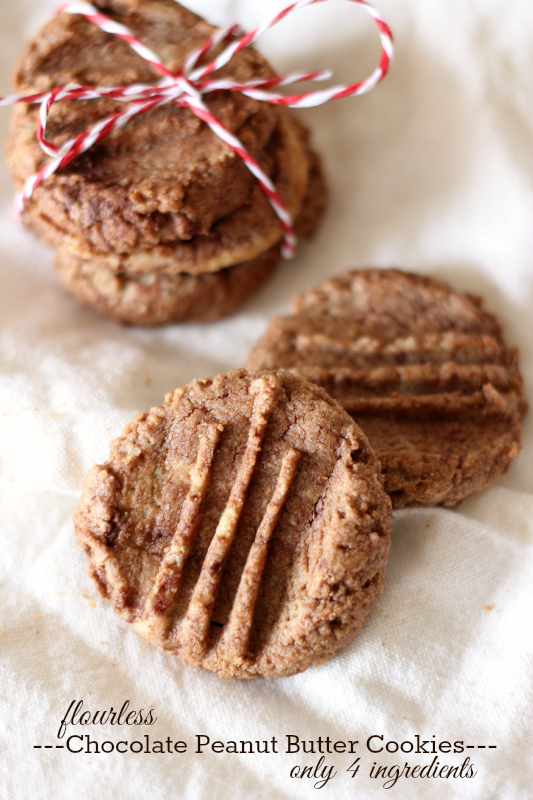 A couple weeks I was craving chocolate and peanut butter.  Nothing I did made the craving subside…and I can't eat traditional candies due to the dairy so I had to come up with some sort of easy dessert that would totally take care of my craving.
A pie was just too much of a time commitment.
I didn't want to go to the store for cake ingredients.
It's too cold for a pudding or ice cream.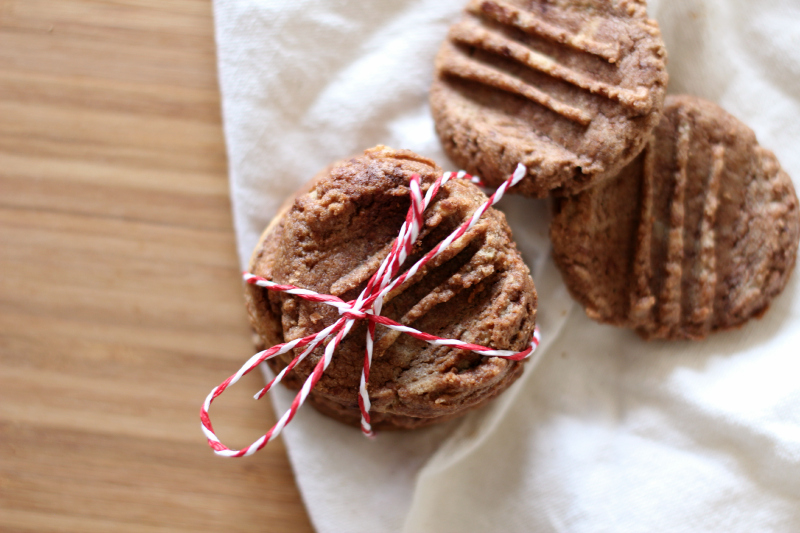 I was totally being difficult and I know it.  But then it hit me!  Why not add cocoa to my favorite Flourless Peanut Butter Cookies.  Not only were the cookies totally scrumptious…they were super easy and were ready in about 15 minutes.  I'd call that dangerous.  Any dessert that is ready in less than 30 minutes is totally dangerous. I think I've about 4 batches since I first made these two weeks ago. Yep, dangerous!!!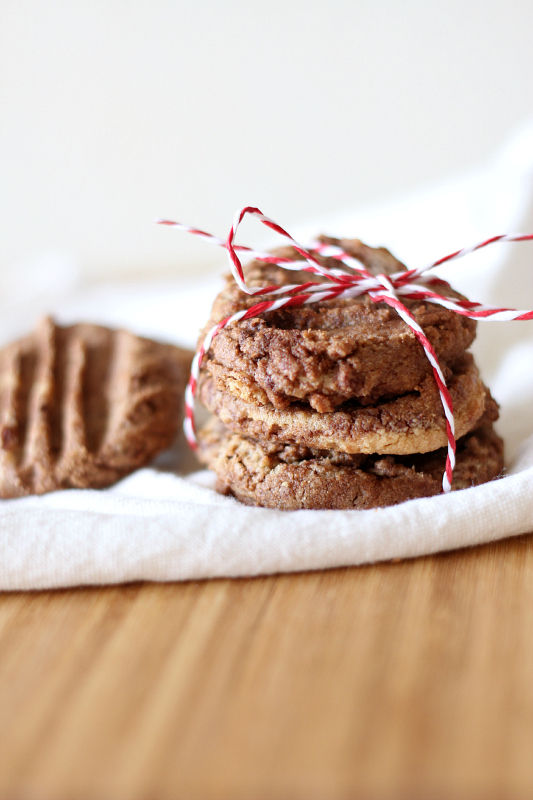 Join the Club!
Get delicious recipes delivered straight to your inbox each week! Plus learn how to take back suppertime in your home.

And get started with my NEW Take Back Suppertime 5-Day Jump Start Guide.