This post may contain affiliate links. Please read my disclosure.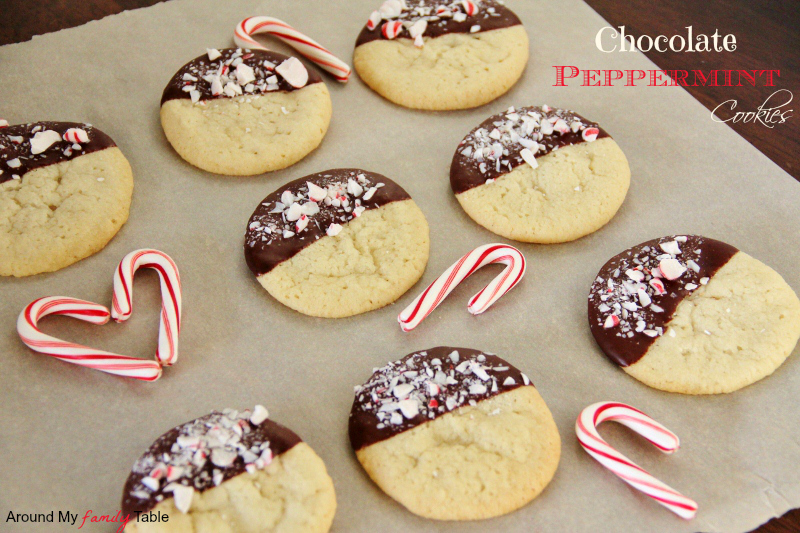 This year, I've been on a total peppermint kick. So buckle your seat belts….I have a week of wonderful peppermint recipes for your holiday baking and giving needs! First up Chocolate Peppermint Cookies!
One of my favorite flavor combinations is chocolate and peppermint. Seriously, who doesn't? This cookie offers the perfect balance of chocolate and peppermint and cookie!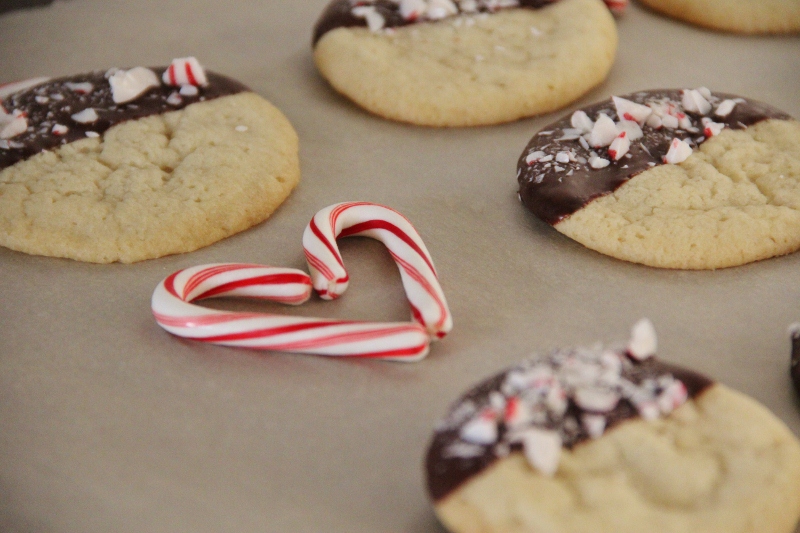 Honestly, I took a super shortcut with these cookies…I needed a quick holiday cookie for a party and I was out of butter (shocking, I know)! But I did have a package of sugar cookie dough in the fridge that was supposed to be for the kids to decorate, so I used them!
Hold on though…the secret to using the sugar cookies in the fridge case for something like this…gently rolling about 1 1/2 tbls of dough into a ball and then placing on your baking pan. It helps them bake into a perfect round cookie. If you want to make your sugar cookies from scratch for an extra special touch, try my Sugar Cookie recipe.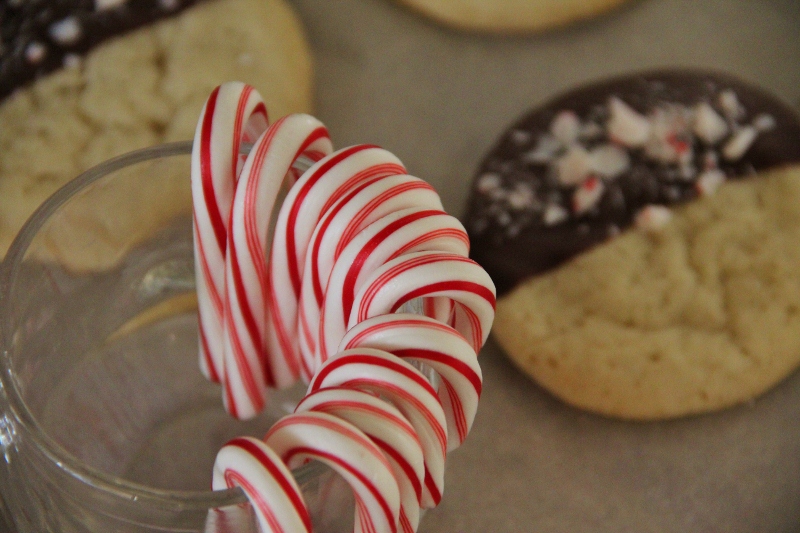 I always buy way too many candy canes this time of year. We hang them on our tree, attach them to gifts, give them to friends, bake with them, swirl them in my hot cocoa, and of course just plain ol' eat them! I'm not 100% sure, but I think peppermint candies taste better when they are served in a cane shape as opposed to the little mint shapes. Don't they?!?!
These cookies ended up going to hubbyman's office…gotta keep up morale. And they were devoured before lunch. Hubbyman said that everyone loved them!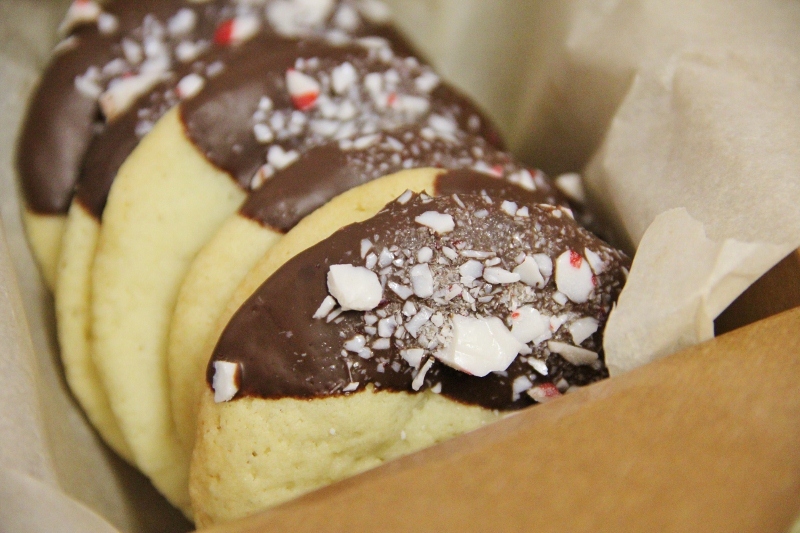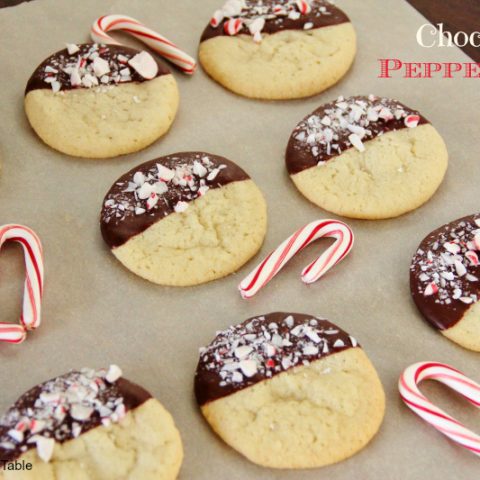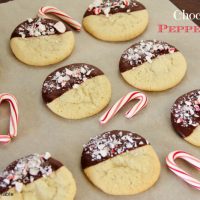 Chocolate Peppermint Cookies
Ingredients
1 tube refrigerated sugar cookie dough
1 10-12 oz bag semi-sweet chocolate chips
2 tbls shortening
8-10 mini candy canes, crushed
Instructions
Preheat oven according to cookie package instructions and prepare a pan with non-stick cookie spray. Drop dough onto pan in about 1 1/2 tbls sized scoops. Gently roll each scoop into a loose ball, return to pan. Bake according to package. Remove from oven baking rack and let cool completely.
Line a pan with parchment paper and place crushed candy canes in a shallow dish.
In a microwave safe bowl, combine chocolate chips and shortening. Microwave on high for one minute. Stir. Return to microwave in 30 second intervals, stirring in between, until chocolate is completely melted.
Dip half of a cookie into melted chocolate, sprinkle with crushed candy canes, and place on parchment to dry. Repeat until all cookies are done. Let sit for several hours to dry.
Join the Club!
Get delicious recipes delivered straight to your inbox each week! Plus learn how to take back suppertime in your home.

And get started with my NEW Take Back Suppertime 5-Day Jump Start Guide.