This post may contain affiliate links. Please read my disclosure.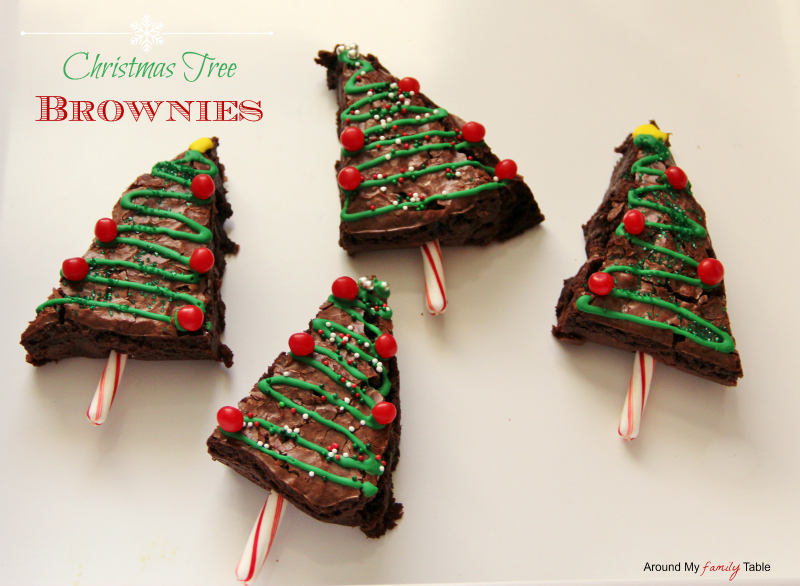 It's only one week after Thanksgiving and I just couldn't hold off any longer…my first Christmas recipe of the year! This is such a fun and easy recipe/craft project to do with the kids. Okay…secretly…I had a ton of fun decorating my own too and enjoyed eating one (or two) of them myself.
I love doing simple projects with my kids and even at holiday parties. It gets the kids involved and keeps them happily occupied for awhile. These would be fun to do at a school party, Christmas dinner (while waiting for everything to be ready), instead of gingerbread houses, or just cuz you really REALLY want a brownie.
The plan was to send these to hubbyman's office, but they were gobbled up too fast!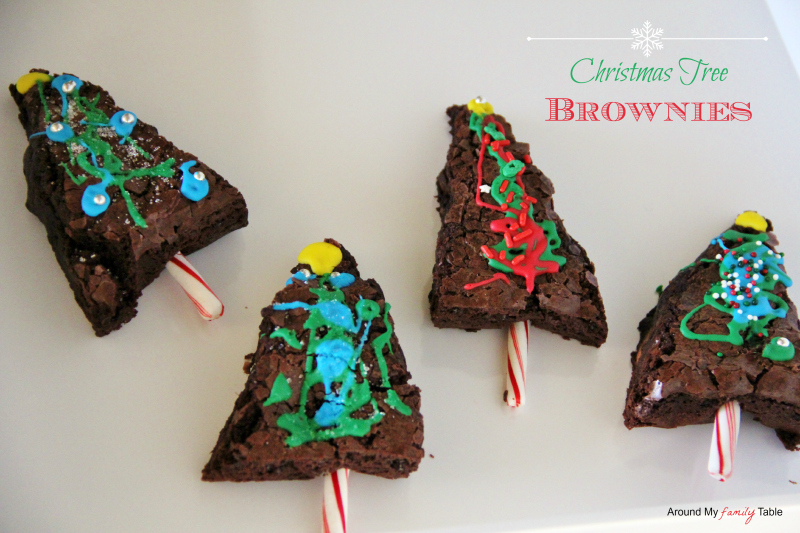 I have to show off the ones my kids made…I love them! I only let them make two each because I knew they were going to want to eat their creations right away. Boy was I right…I didn't even get the frosting put away before they were all eaten and the kids were begging to make more.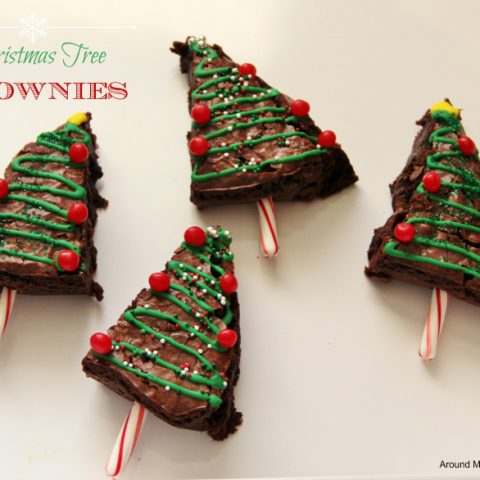 Christmas Tree Brownies
Christmas tree brownies are a fun and delicious holiday dessert. Let your kids help you decorate them!
Ingredients
1 9x9 pan of brownies, cooked and completely cooled (SEE NOTES)
2-4 frosting colors (I use premade frosting in a squeeze tube from the grocery store)
various candies such as holiday sprinkles, red hots, silver dragees, etc
8 small candy canes
Instructions
Remove baked brownies from the pan in one piece and place on a large cutting board. Cut brownies into 4 large squares. Then cut each square on the diagonal to make 8 triangles. Trim or gently shape into desired tree shapes.
Remove candy canes from wrappers and gently break off the curved part. Insert a straight candy cane piece into bottom of tree.
Use green colored frosting in a zigzag pattern over triangles to look like a tree.
Use other colored frosting as decorations or use a dab of green and a red hot for ornaments.
Top the tree with a yellow frosting star or several silver dragees.
Notes
*** Bake the brownies in a 9x9 pan that is lined with parchment paper. It will make removing the brownies in one piece much easier.
Nutrition Information:
Yield:

8
Serving Size:

1
Amount Per Serving:
Calories:

275