This Peppermint Fudge Recipe is bursting with 2 layers of peppermint and 2 layers of fudge-y goodness!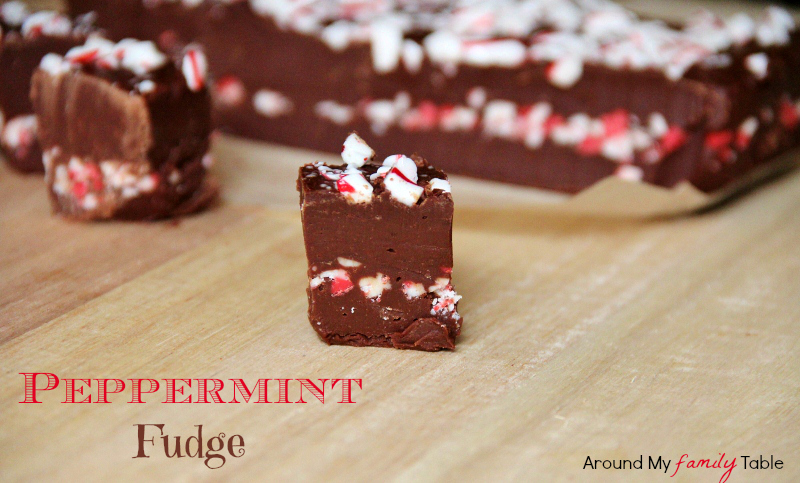 Yes…more peppermint and chocolate.  I know there are oodles of peppermint fudge recipes out there, but most just sprinkle some crushed peppermints on top of the fudge and I wanted something more.  So I thought, why not add a layer of crushed candies in the middle?!?!?   Brilliant!  And they were a hit at our last party.
A little warning though, the fudge is extremely rich, so cut the pieces small.  My 9×9 pan of fudge was cut into about 30 pieces.  Yes it was really that rich! But oh so good and totally delightful!  That creamy chocolatey fudge with the crunch and spice from the peppermint go so well together.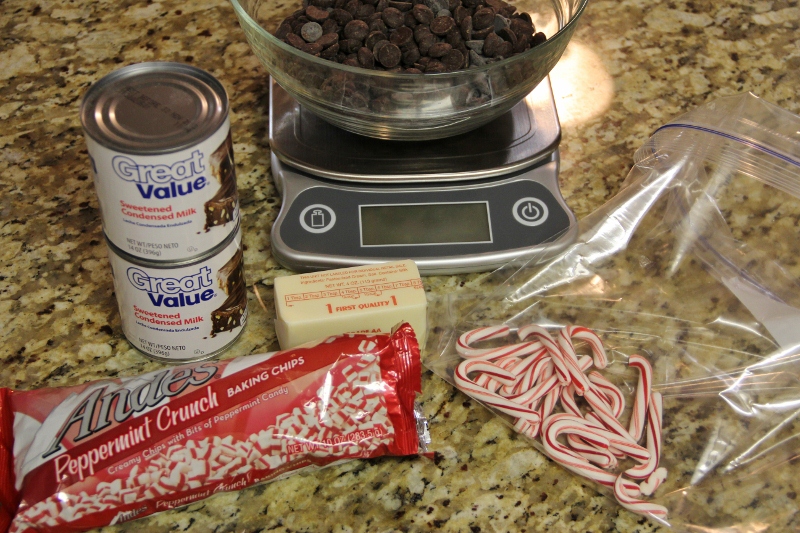 I'm getting on my soapbox for a minute….use a good quality chocolate when making this.  The chocolate is the star of the show, so please, please, PLEASE don't skimp on it!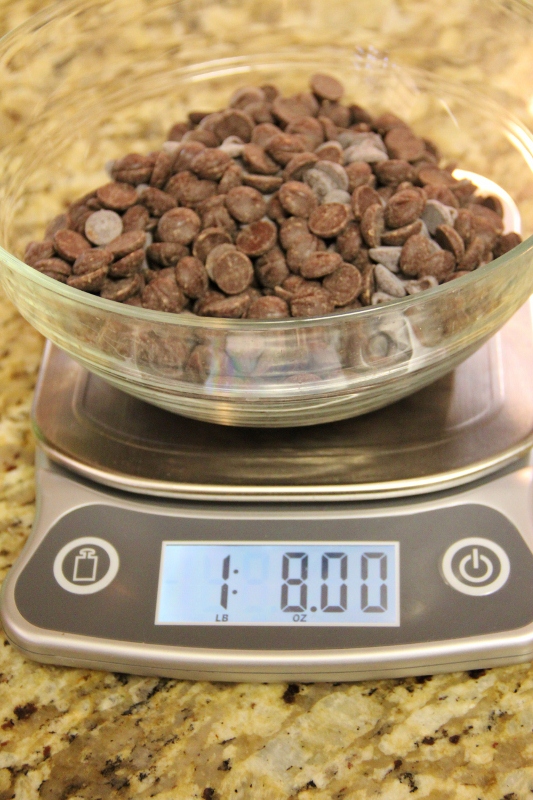 I used my new Precision Elite scale from EatSmart to weigh about my chocolate chips.  I'm totally in love with this scale…my old one died recently and so I was super excited to give this one a try.  I love the large display, the large platform, and the ability to switch from grams, to ounces, to kilograms, to pounds easily.  I found it for a great price on Amazon!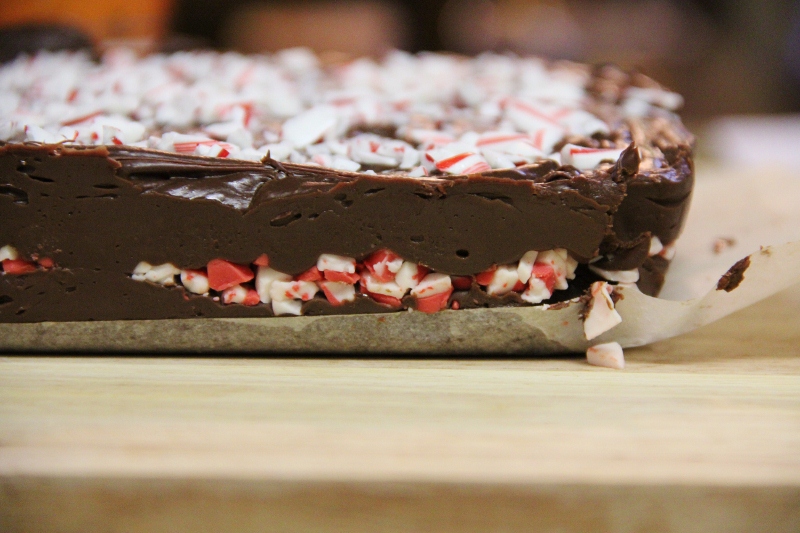 24 oz bittersweet chocolate chips
2 cans condensed milk
4 tbls butter
pinch of salt
1/2 cup peppermint baking chips
1/2 cup crushed candy canes
Place chocolate chips, condensed milk, butter, and salt into a heavy pan over medium-low heat and stir until melted and well combined.
Pour half of the the mixture into a 9x9 inch square dish, smoothing the top with an offset spatula or butter knife. Sprinkle on a thick layer of peppermint baking chips. Gently pour remaining fudge mixture on top of peppermint. Spread gently, so that there is a distinct layer of peppermint in the middle.
Sprinkle the crushed candy canes on top.
Let fudge cool and then refrigerate until set. Cut into small pieces and store, tightly covered, in the fridge.
7.6.2
89
https://www.aroundmyfamilytable.com/peppermint-fudge/
Disclaimer: EatSmart sent me a scale to try.  It's on my holiday gift guide because I loved it so much.  I was not compensated for my review, all opinions, photos, and recipes are my own.
Join the newsletter
Get Delicious & Seasonal Recipes in your INBOX every week.