This post may contain affiliate links. Please read my disclosure.
I spent yesterday afternoon doing a demonstration at the AZ Science Center. I was teaching kids how to make rice krispies treats and telling their parents how easy it is to cook for someone with food allergies. It was the first time I had ever really done anything like this and I had an amazing time doing it. Instead of making plain ol' rice krispies treats (even though y'all know how much I love them) I decided on making something more seasonal. And nothing screams winter holidays more than chocolate and peppermint…so I want to introduce you to my new favorite…chocolate peppermint rice krispies treats!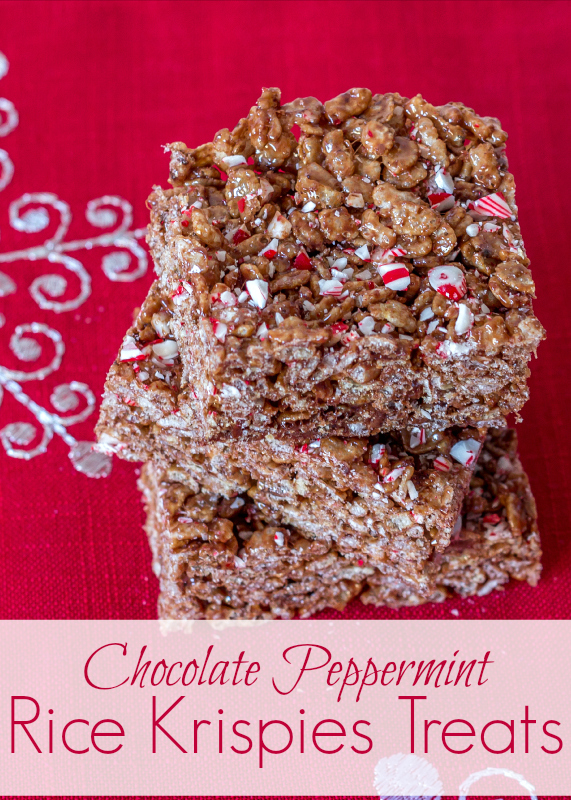 To make these babies allergy friendly, I used gluten free Rice Krispies and Earth Balance "butter". Make them vegan by using some vegan marshmallows too!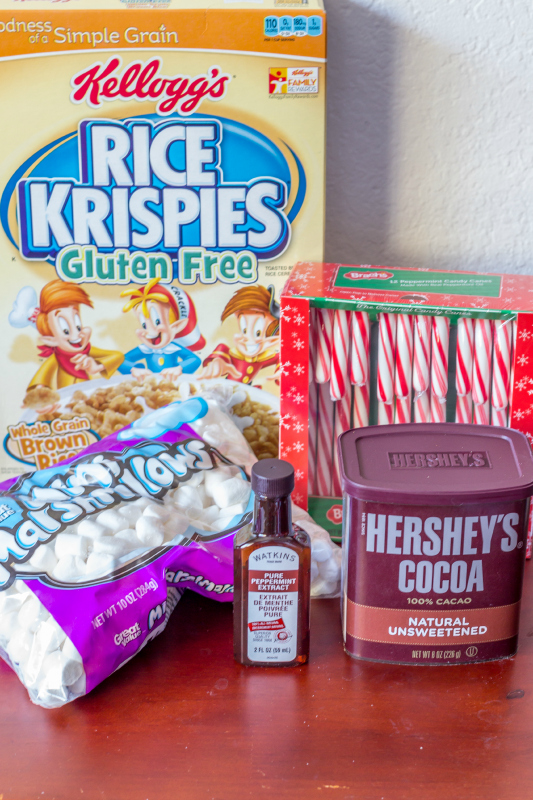 If you don't need them to be allergy friendly then just use regular ingredients, but if you do need to make a special treat for a party or a friend with allergies then they will LOVE you for bringing these tasty bites of goodness!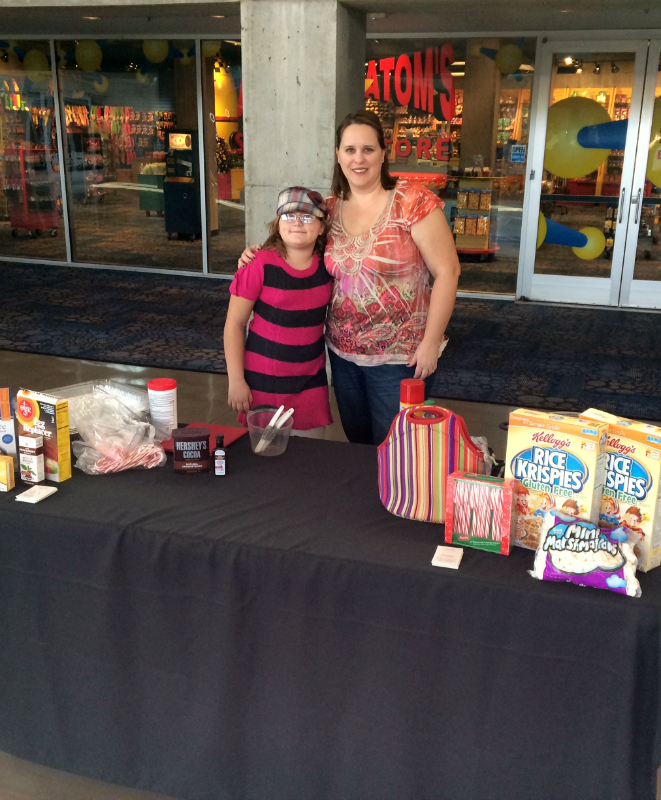 I just love chocolate and peppermint together. It seems to be the flavor combo that I just can't get enough of and that's perfectly okay with me.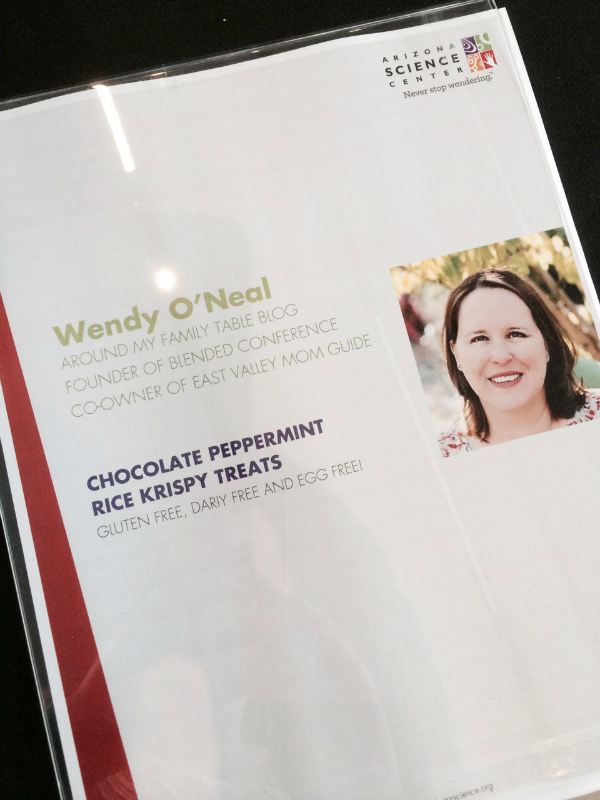 Teaching the kids today how to make these treats was so much fun too! The kids had a blast and I totally ran out of ingredients before my time was up…that's either a good thing for having a lot of interest or a bad thing because I didn't plan well. Either way, I think it was a hit! My Hubbyman and kids came out to support me and even helped a bit when they would stop by. Plus it was just really cool to see my name up on their board as a featured guest. I felt like a mini-celebrity.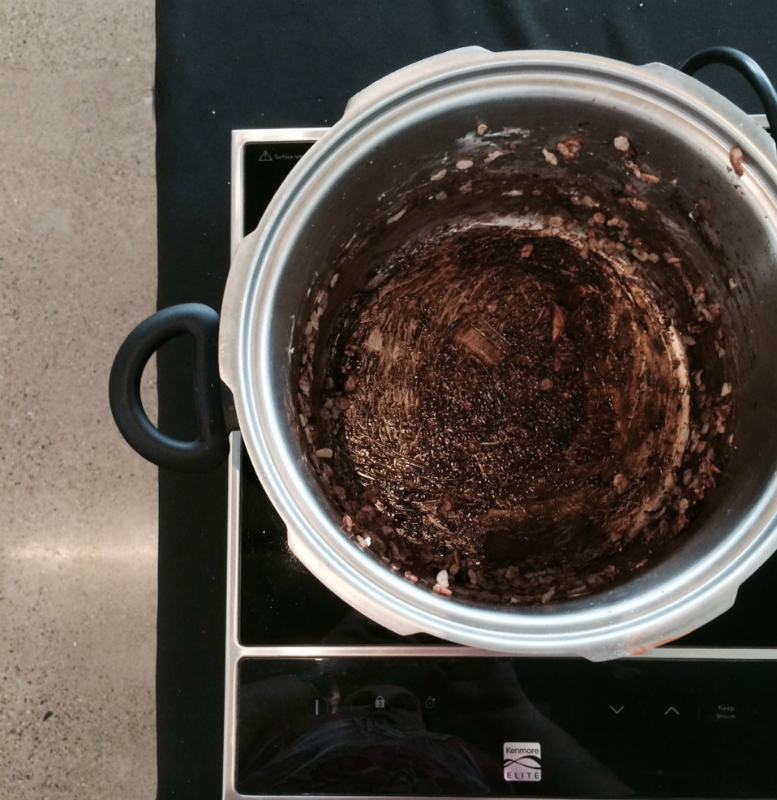 6 batches of RK Treats done!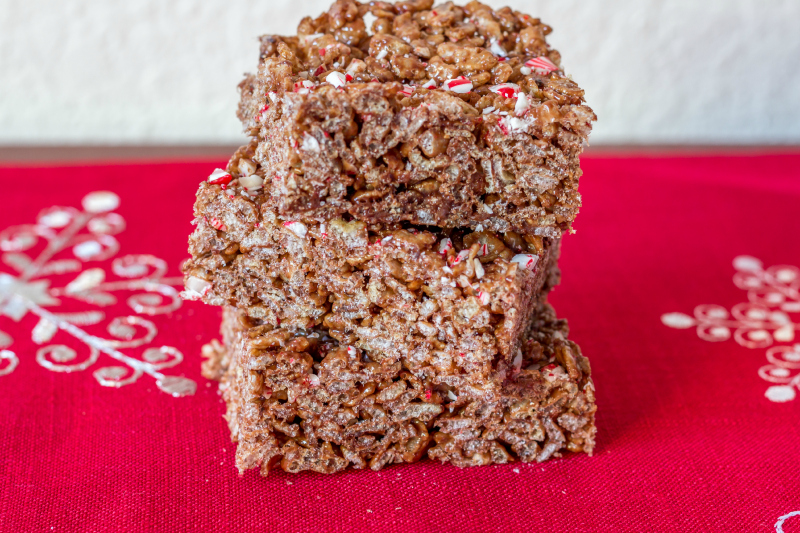 What's your favorite way to have a rice krispies treat? Plain or all doctored up?
Join me on my quest as I discover the most delicious rice krispies treat recipe on the planet!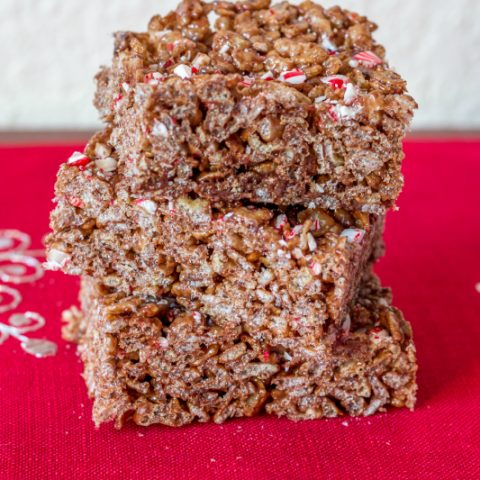 Chocolate Peppermint Rice Krispies Treats
Your favorite Rice Krispies Treats get a Christmas makeover with rich chocolate peppermint flavor.
Ingredients
4 tbsp soy butter
10 oz mini marshmallows
6 cups gluten free Rice Krispies
1/4 cup unsweetened cocoa powder
1 tsp peppermint extract
1/4 cup crushed candy canes plus 2 tbsp for topping
Instructions
Heat butter in a sauce pan over medium heat until melted. Add the marshmallows and stir until completely melted. Stir in cocoa powder and peppermint extract. Remove from heat and stir in Rice Krispies & 1/4 cup crushed peppermints.
Make sure your hands are clean and greased well to avoid sticking. Gently press your treats into a rimmed baking sheet. Top with remaining crushed peppermints and gently press.
©Around My Family Table

Nutrition Information:
Yield:

24
Serving Size:

1
Amount Per Serving:
Calories:

93
Total Fat:

2g
Saturated Fat:

0g
Trans Fat:

0g
Unsaturated Fat:

1g
Cholesterol:

0mg
Sodium:

55mg
Carbohydrates:

19g
Fiber:

0g
Sugar:

9g
Protein:

1g