This post may contain affiliate links. Please read my disclosure.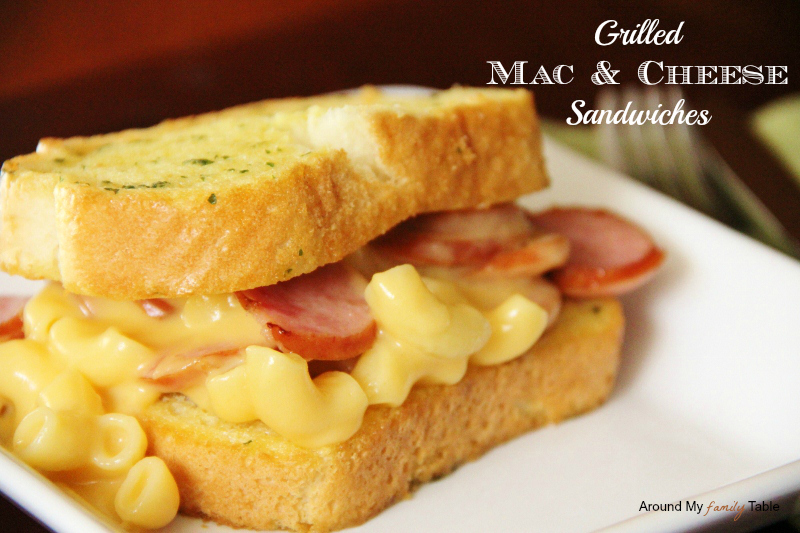 If you've followed AMFT for any amount of time, you know that I love to recreate my favorite restaurant dishes at home (and then share with y'all). It's fun to do…some times I put my own spin on the dish and other times, I try to copy it as close as I can. This recipe is as close to the original as I can get without actually asking for the recipe.
A couple months ago, you might remember that I attended Phoenix Cooks, a huge foodie event here in Phoenix. Well, I recreated my favorite recipe from the event, Pineapple Mint Sorbet from District American Kitchen. Last month, I was invited to attend a tasting of District American Kitchen's fall menu. There was so much good food, but my favorite was the dish that I ordered, the Grilled Macaroni & Cheese Sandwich. Talk about comfort food with a twist. In fact..that's pretty much the whole concept of the restaurant.
I knew I had to recreate this dish!
It is really easy to put together and takes less than 30 minutes for this hearty meal. The addition of the meat makes it a meal in my book! Be warned though…this is a knife a fork sandwich!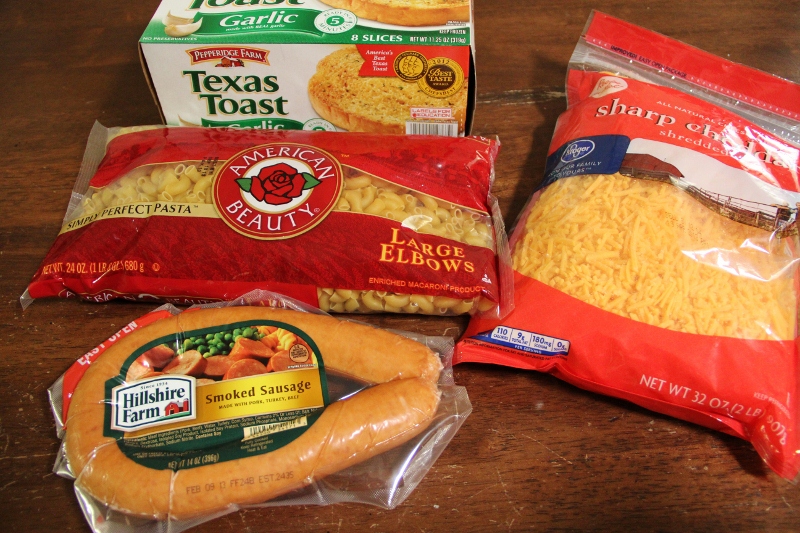 Yep…that's pretty much it…there are few other minor ingredients like milk and flour, but this is it folks!
I can't wait to sink my teeth into this baby…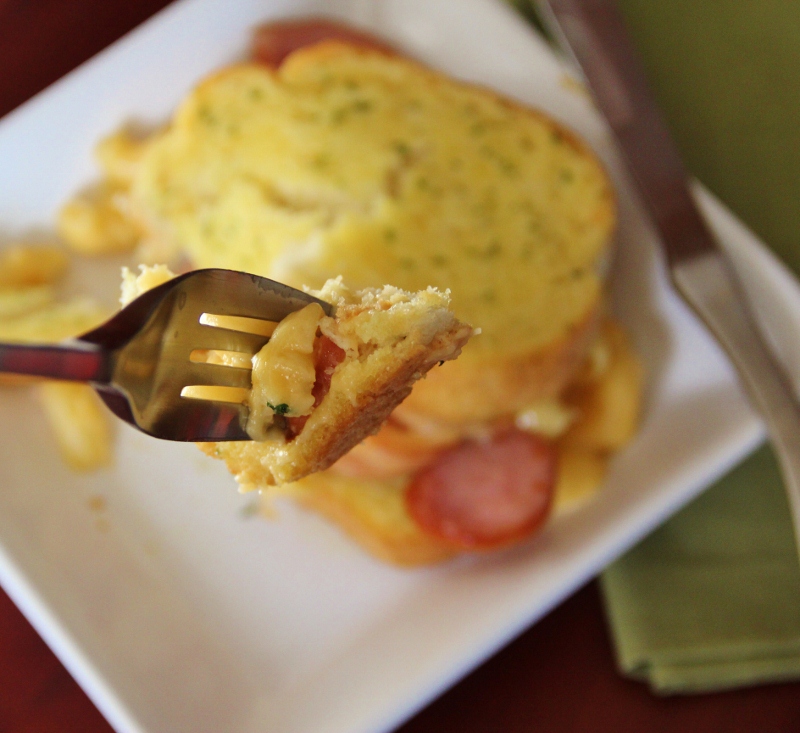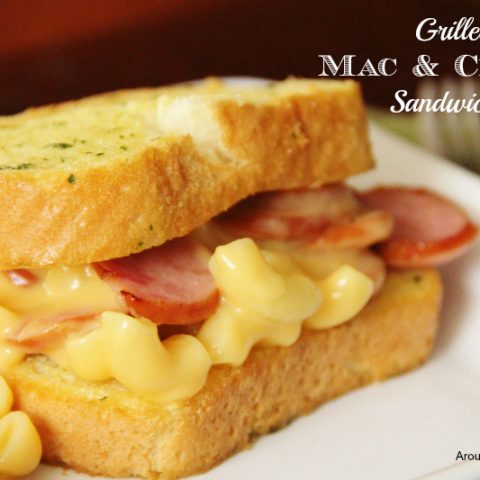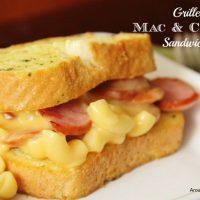 Grilled Macaroni & Cheese Sandwiches
Ingredients
8 slices Texas toast, prepared
8 oz large elbow noodles, cooked
8 oz sausage, sliced thin
1/4 tsp onion powder
1 tbl butter
1 tbl flour
1/4 tsp ground mustard powder
1 1/4 cup milk
3 cups shredded sharp cheddar cheese
3/4-1 tsp salt
Instructions
In a medium skillet, cook sausage slices over medium high heat until brown and warmed through. Remove from pan and set aside.
In same pan as sausage, melt butter and add flour over medium high heat. Stir for a minute to combine. Add onion, garlic, and mustard powders, stir. Lower heat and stir in milk all at once. Return heat to medium high and bring to a simmer and add salt. After milk thickens a little, stir in cheese one handful at a time. Stir until all cheese is incorporated and melted.
Add cooked elbow noddles and reserved sausage to the pot. Mix well to combine.
Serve over a piece of Texas toast and then top with another piece of toast.
Join the Club!
Get delicious recipes delivered straight to your inbox each week! Plus learn how to take back suppertime in your home.

And get started with my NEW Take Back Suppertime 5-Day Jump Start Guide.