This post may contain affiliate links. Please read my disclosure.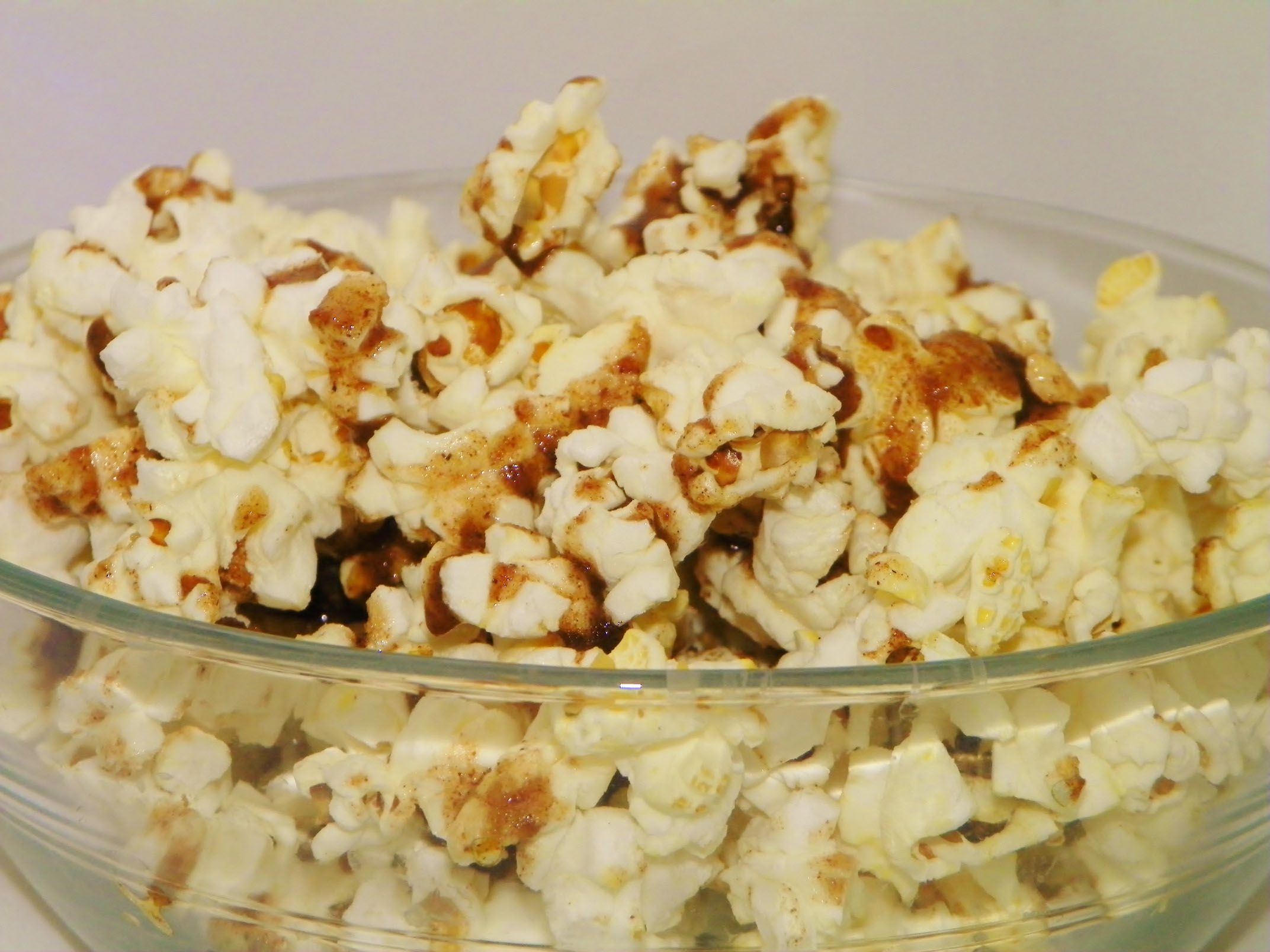 I had a craving for a salty and sweet snack. I wonder what's up with all these cravings I've been having…fudge two days ago and this last night. All I can say is that this totally hit the spot….a little salty, a little sweet, and of course crunchy. Enough said…here's the recipe!
Cinnamon Roll Popcorn
6 cups of popped corn (however you want to do it)
2 tbls butter
2 tbls brown sugar
1 tbls cinnamon
After corn is popped, melt butter. Stir in sugar and cinnamon. Drizzle over top of the popcorn. Stir gently to coat the popcorn. The popcorn was lightly coated in the cinnamon sugar coating; however, if you have a huge need for the cinnamon topping then double the butter, sugar, and cinnamon!
Check out my easy way to make microwaved popcorn using only corn kernels and a brown paper bag.