This post may contain affiliate links. Please read my disclosure.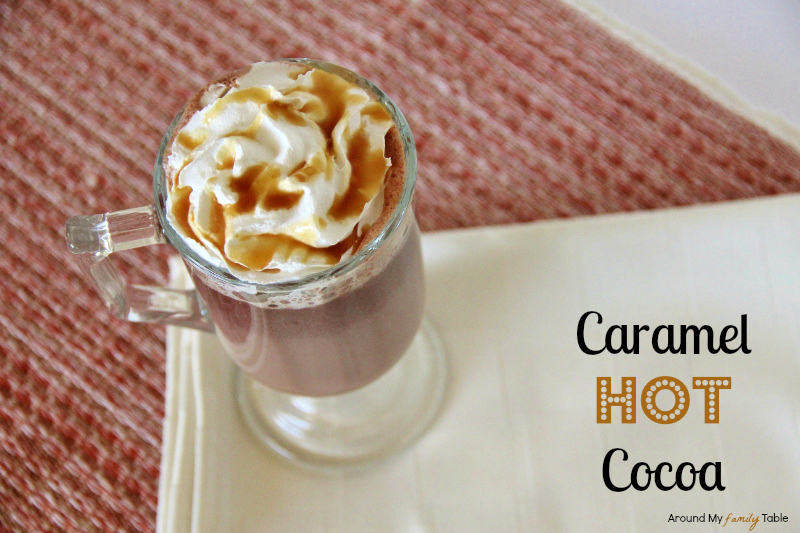 One of my family's favorite winter treats is hot cocoa. I've made hot cocoa mixes for gifts, bought super premium cocoa packets, but nothing beats homemade cocoa….it's just two simple ingredients. Last night, I was craving caramel and chocolate, so I figured…what the heck…and added some to my dessert!
Several years back, hubbyman and I used to watch QVC every Sunday morning for In the Kitchen with Bob. We loved that show and sometimes recorded it when we wouldn't be home….crazy, I know! One Sunday, they were showcasing a hot cocoa maker…just had milk and chocolate chips and use their little gadget to mix it up. Yep…I was suckered in. In less than 7-10 days I was the proud owner of this gadget.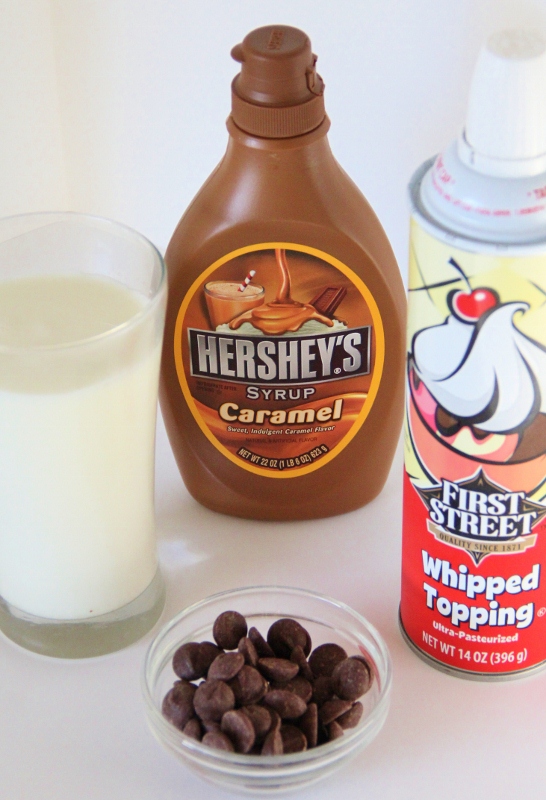 Well, the gadget totally didn't work and I wasted my 25 bucks! Lesson learned! Except, in the process, I realized how easy it is to make my own without fancy gadgets or cheap store bought mixes.
Add peppermint, use premium chocolate chips, add caramel, add spirits….it's wonderful and eye-opening once you start doing it!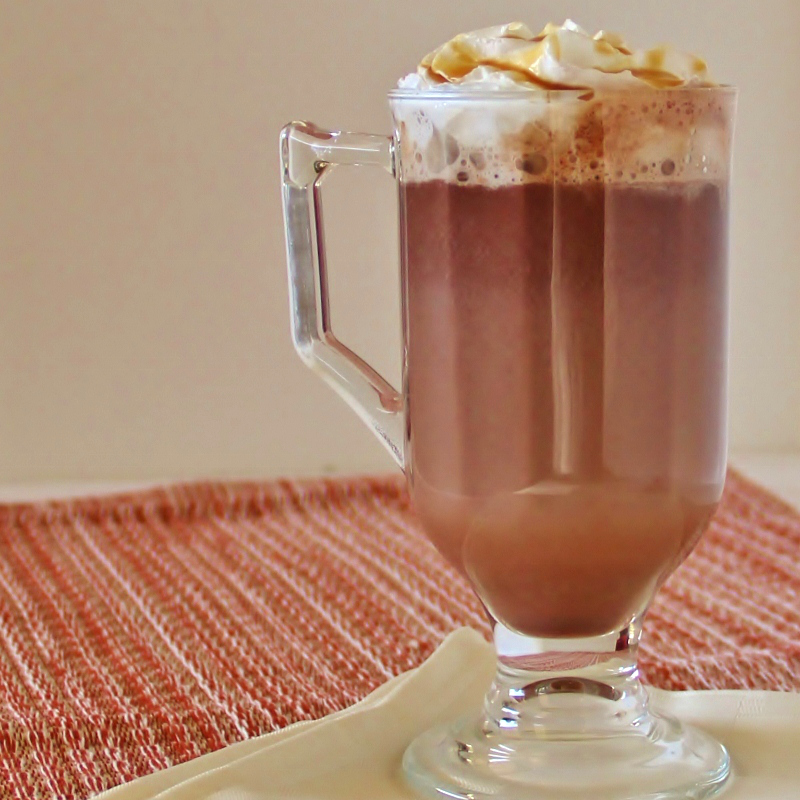 I'm sharing my recipe as part of my relationship with the AZ Milk Producers. I have a wonderful post coming soon about my time at a local dairy farm. It was so fascinating and not at all what I was expecting.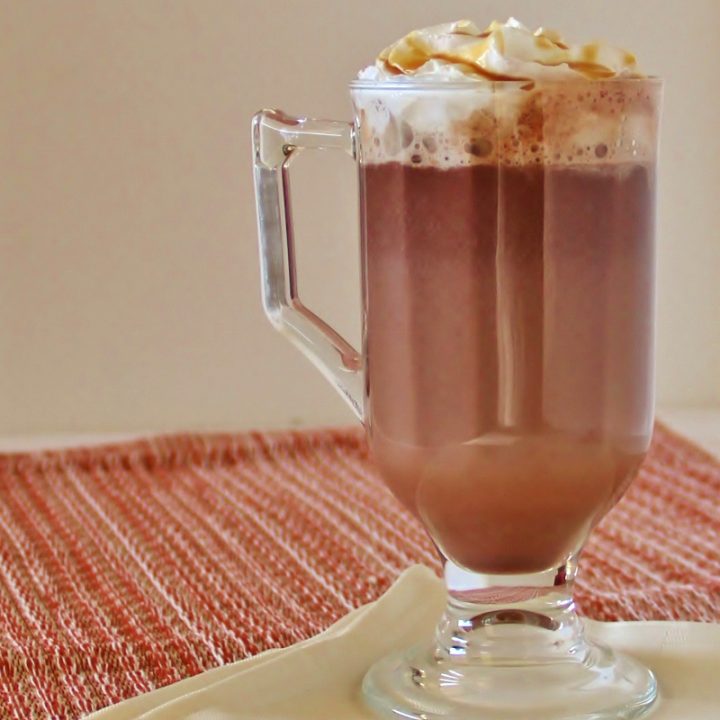 Decadent Caramel Hot Cocoa
Caramel hot cocoa is a delicious twist on a homemade hot chocolate recipe.
Ingredients
2 cups milk
1/2 cup chocolate chips
1/4 cup caramel sauce
Instructions
Place all ingredients in a microwave safe bowl.
Cook on high for 3-4 minutes. Carefully remove from microwave and stir using a wire whisk until the ingredients are fully combined.
Pour into 2 glasses and top with whipped cream, if desired. Serve and enjoy!
Nutrition Information:
Yield:

2
Serving Size:

1 cup
Amount Per Serving:
Calories:

423
Total Fat:

18g
Saturated Fat:

11g
Trans Fat:

0g
Unsaturated Fat:

6g
Cholesterol:

20mg
Sodium:

272mg
Carbohydrates:

63g
Fiber:

3g
Sugar:

47g
Protein:

11g
Disclaimer: This recipe was written as part of my partnership with AZ Milk Producers. I was compensated for my recipe; however, the recipe, content, and opinions are my own.