This post may contain affiliate links. Please read my disclosure.
If you ask my kiddos what is going to happen Friday night, they will tell you all about "Pizza Night!!!" Pizza is hands down my kiddos' favorite meal. Every Valentine's Day I like to create a fun twist to our pizza night for a fun Valentine's dinner and this year we will be doing this not-so-typical pizza we like to call Easy One Dish Pizza.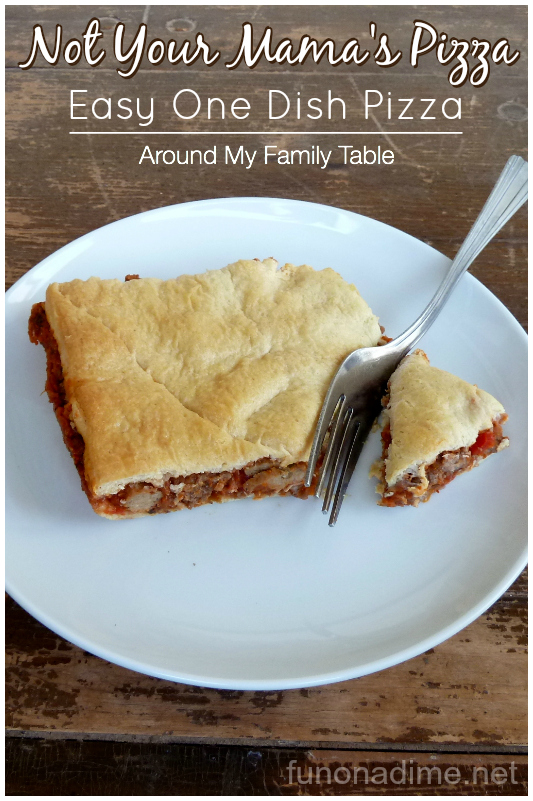 What I love most about this recipe is that I was able to hide 2-3 cups of veggies and I did not hear one complaint about not wanting to eat the vegetables. No mama wants to hear that fight!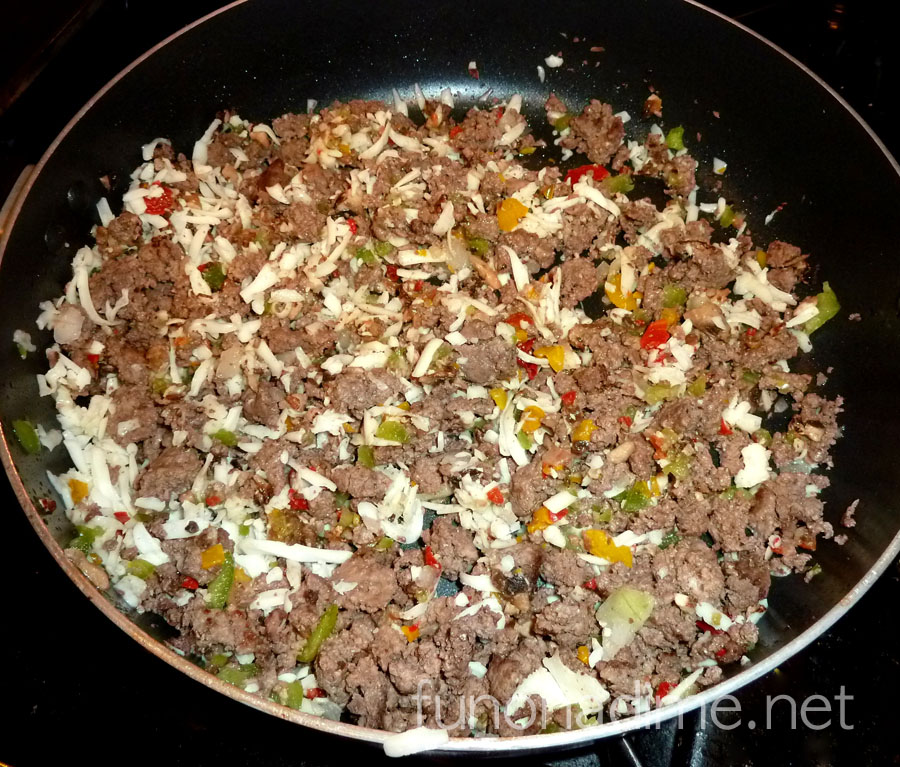 And as always, this recipe can be made with help from little kiddos and takes just as long to put together as it does to make regular pizza, if not less.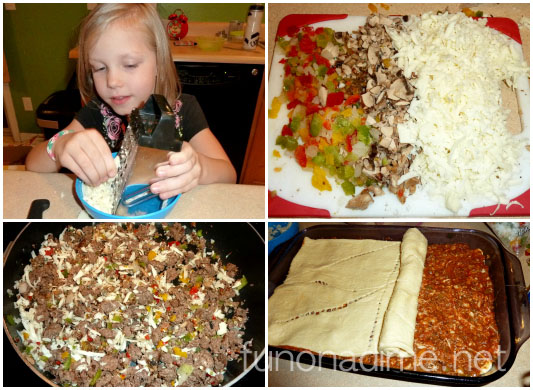 Yum, yum!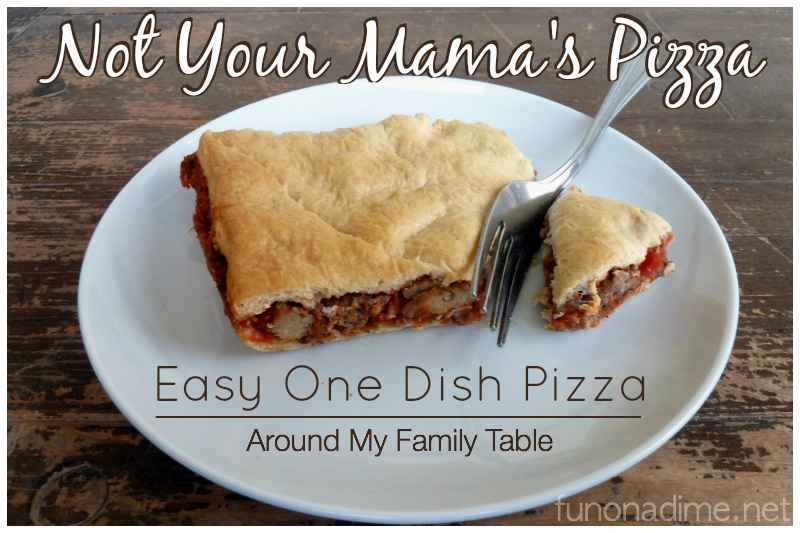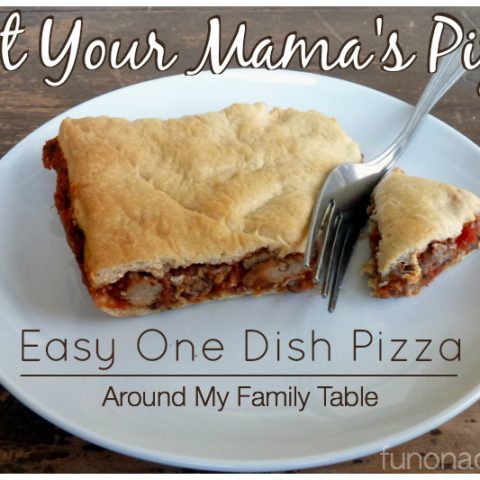 Easy One Dish Pizza
Create a fun twist to your pizza night with this not-so-typical pizza we like to call Easy One Dish Pizza.
Ingredients
1 lb ground beef
1 small onion
1-2 bell peppers
1-2 cups mushrooms
1 jar spaghetti sauce - we use one with sausage in it
2 tubes (8 ounces each) refrigerated crescent rolls
2 cups shredded cheese
Instructions
Preheat oven to 325 degrees F.
Chop vegetables. Makes sure to finely chop them if you want to hide them in the food
Cook ground beef in large skillet and season as desired
Once the ground beef is cooked add the vegetables, cheese and spaghetti sauce to the skillet and mix well
Open one can of crescent rolls and press into a greased 9 inch x 13 inch baking pan.
Top with meat mixture.
Unroll the second can of crescent rolls and place on top of the meat mixture.
Bake uncovered for 30 minutes or until golden brown
Notes
Temperatures vary between ovens, so keep watch and make sure the dough is cooked all the way through.
If you like pizza, you should also check out our all time favorite Valentine's Day pizza twist…Heart Shaped Calzones!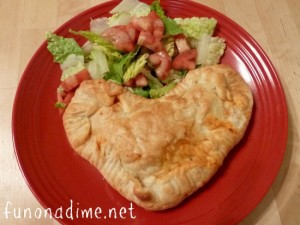 For extra fun, your kids will love sharing these cute Mustache Valentine's Day Cards