This post may contain affiliate links. Please read my disclosure.
A twist from traditional Valentine's treats, this Valentine's Cinnamon Snack Mix is sure to please your special Valentine!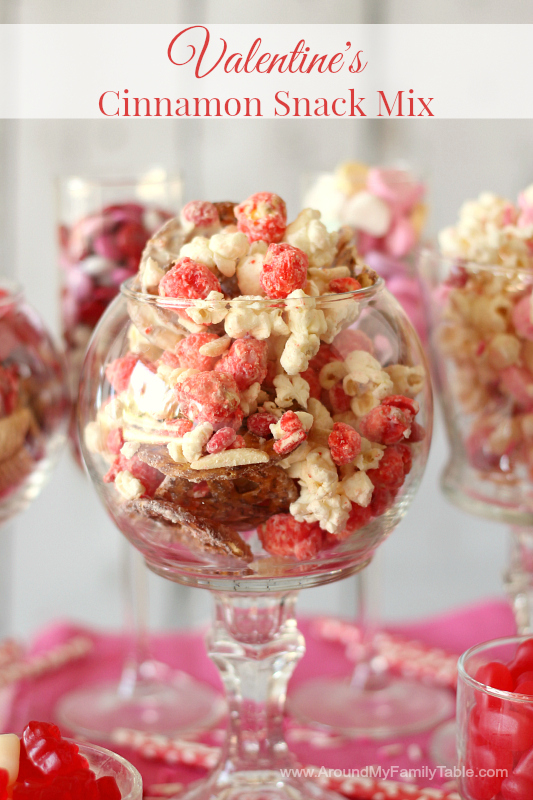 I had fun creating a bunch of Valentine's desserts this year. Most were geared toward kids and had all of their favorite sweets in them; however, I decided to make this one with Hubbyman in mind. He's my Valentine after all!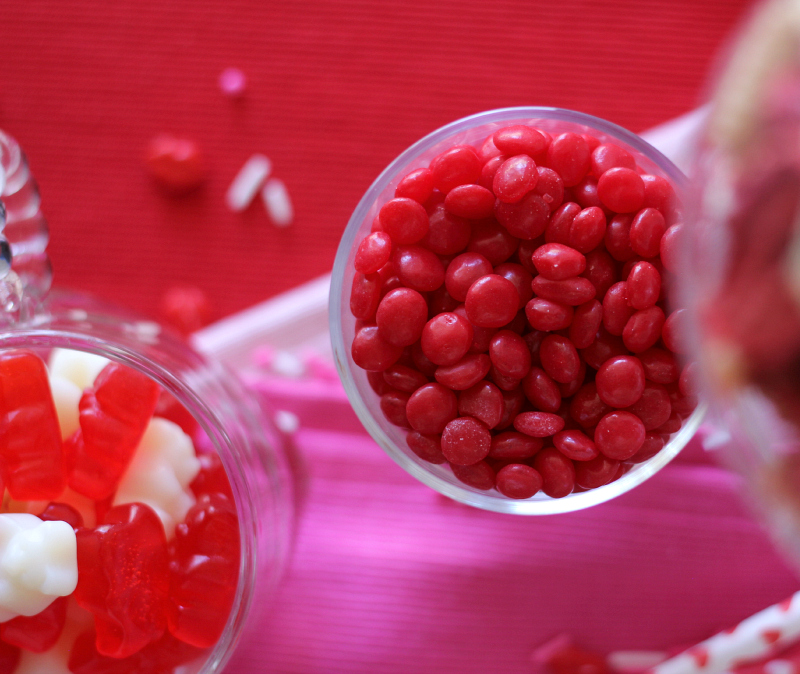 I had a ton of red hot candies leftover from Christmas, so I was trying to think of a creative way to use them up besides my usual cinnamon spiced apple cider. I knew adding them to a Valentine's mix was perfect! If you don't have any leftover from Christmas, you find them in the candy aisle at your grocery store or I even saw some in the baking aisle (with all the sprinkles) last week.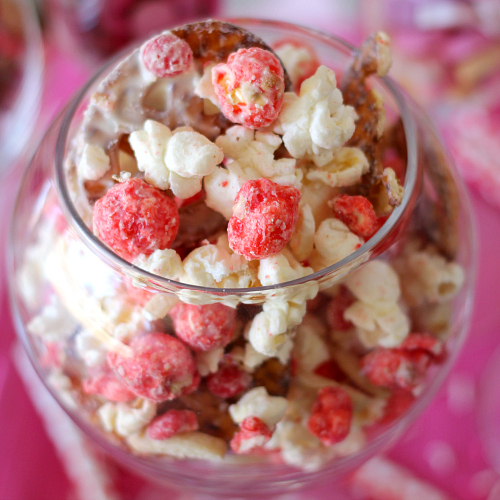 This mix is gluten free (I used Glutino pretzels) and also vegan (I used Earth Balance and vegan white chocolate chips) because I knew I was going to be eating it too. However, don't let that scare you…you can easily use traditional products in this recipe and get the same results!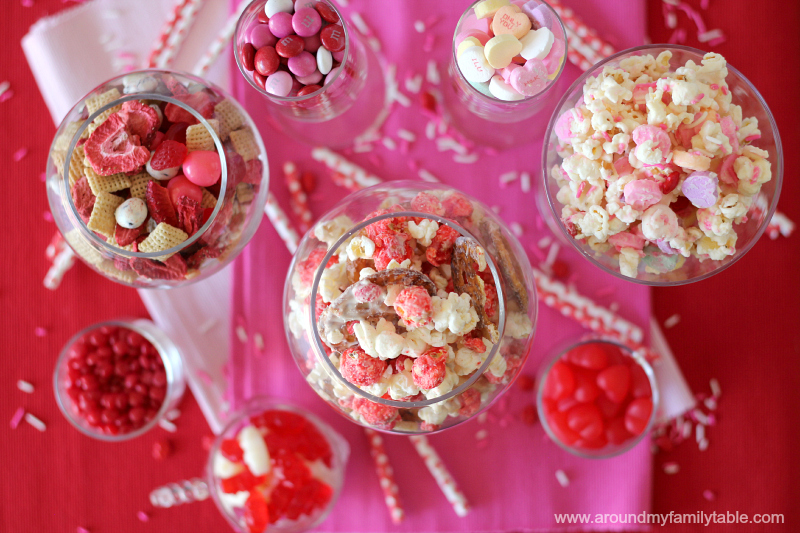 I've got tons of fun treat ideas if you are looking for another awesome Valentine's Recipe! And make sure you head over to find the links to all the other Valentine's desserts on my table.