This post may contain affiliate links. Please read my disclosure.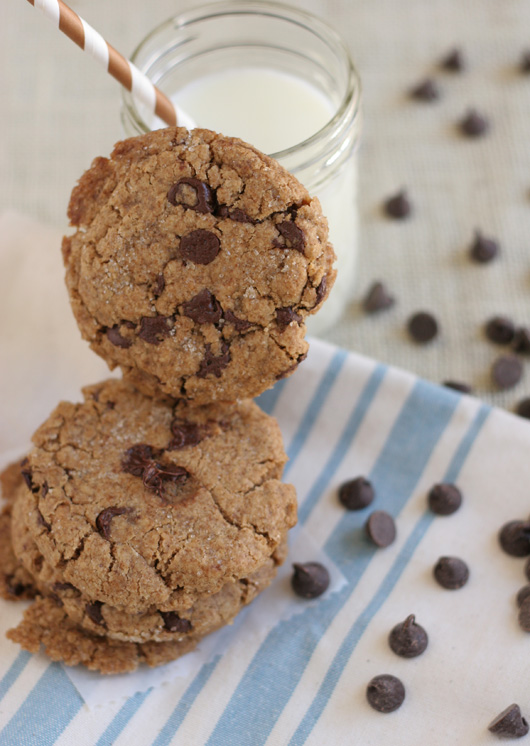 Espresso and Sea Salt cookies are the perfect sweet and salty treat. My name is Melissa and I am so excited to be a new contributor here at Around My Family Table. I am the owner of The Baked Equation in Phoenix and have a passion for nutrition. I can't wait to delve into a new area of recipe development. More and more as a baker I am being asked if I make treats that are gluten-free, dairy-free, or egg-free. This can be quite the challenge.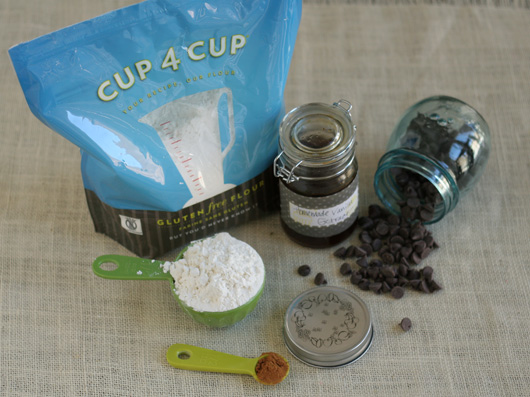 Allergies are becoming quite the plague in our culture. Many people have to change their diets radically. Many parents and adults scramble to find little treats that they can indulge in once in a while. While allergies to food can be difficult, it is causing people to ask good questions about the ingredients in the foods they are eating. Food is the fuel for our bodies and our bodies were never meant to handle the chemical overload that is being placed on them today.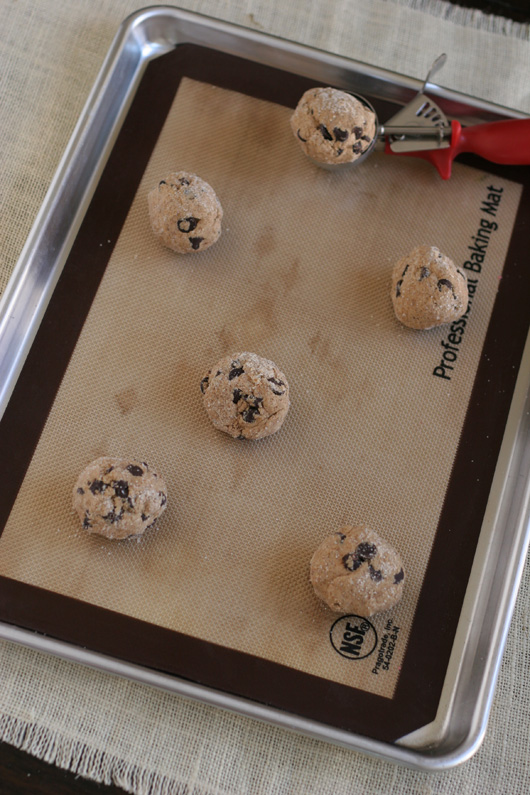 When making gluten free desserts, I love to add cinnamon. I think the cinnamon helps cut the after taste that you can sometimes get from gluten-free flour combinations. Don't be afraid to change up the recipe. For example, if you do not like a strong coffee flavor in desserts, change the Via amount from 2 tablespoons to 1 tablespoon. Did you know that coffee enhances the flavor of chocolate?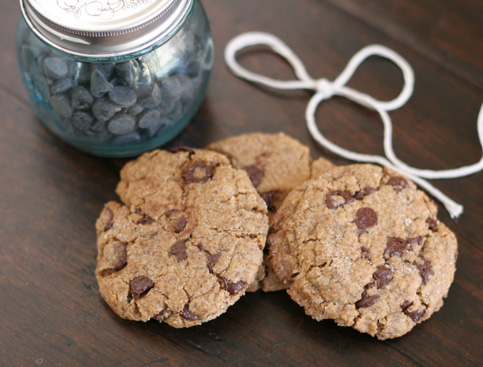 Enjoy!
You can find Melissa here as well: The Baked Equation, Pinterest, Facebook, Twitter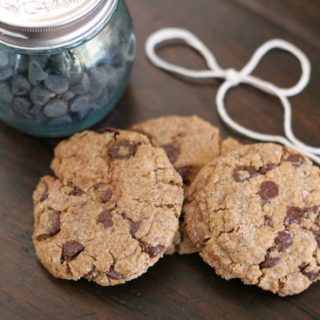 Espresso and Sea Salt Cookies
You'd never know these delicious Espresso and Sea Salt Cookies were gluten free, dairy free, and vegan. Moist and full of flavor!
Ingredients
2 cups gluten free flour
1 tsp baking powder
1 tsp cinnamon
1/2 tsp sea salt
1 cup vegan butter (I use organic Earth Balance spread
2 tbsp espresso powder or instant coffee (I use Starbucks Via Tribute blend)
1 cup powdered sugar
½ cup brown sugar
1 1/2 cups semi-sweet chocolate chips (dairy free, such as Enjoy Life chips)
½ tsp vanilla extract
¼ cup mashed banana
Instructions
In a medium bowl combine flour, baking powder, cinnamon and salt. In a small bowl combine banana and vanilla.
Using a stand mixer, beat earth balance with Via powder until well combined. Add powdered sugar and brown sugar. Beat until combined. Mix in the flour mixture in small amounts until fully combined. Mix in chocolate chips on low.
Place in an airtight container overnight. **Don't sample dough late at night, you might find yourself wide awake!
Preheat oven to 350 degrees F. Line 2 or 3 baking sheets with Silpat mat or parchment paper.
Remove container from refrigerator and let in come to room temp. Using an ice cream scoop, make cookie balls. Roll the dough in organic sugar. Place on the cookie sheet. With the palm of your hand, flatten the cookie dough.
Cook for 10-14 minutes depending on the size of the cookies and oven.
©Around My Family Table
Nutrition Information:
Yield:

24
Serving Size:

1 cookie
Amount Per Serving:
Calories:

193
Total Fat:

11g
Saturated Fat:

3g
Trans Fat:

1g
Unsaturated Fat:

7g
Cholesterol:

0mg
Sodium:

134mg
Carbohydrates:

24g
Fiber:

1g
Sugar:

14g
Protein:

2g