This post may contain affiliate links. Please read my disclosure.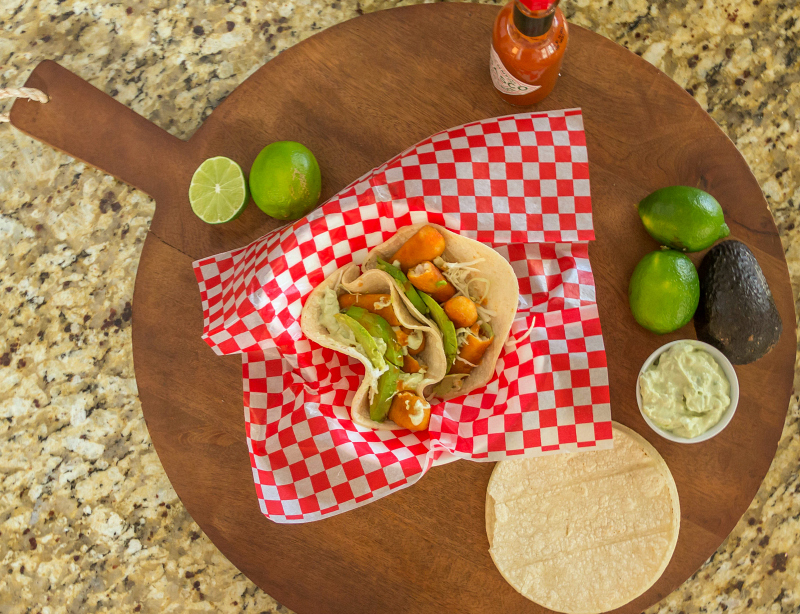 As I mentioned earlier this week, I'm not a huge fan of seafood mostly because I don't like how it has a "fishy" taste. Plus now anything breaded is totally off limits so that really knocks a lot of things I would try off my list. With that said, I was open to giving Dr. Praeger's products a try when they contacted me about developing a recipe for them using one of their products. I thought it would be fun to give the fish sticks a try since I knew the kids would love them and they were gluten free too!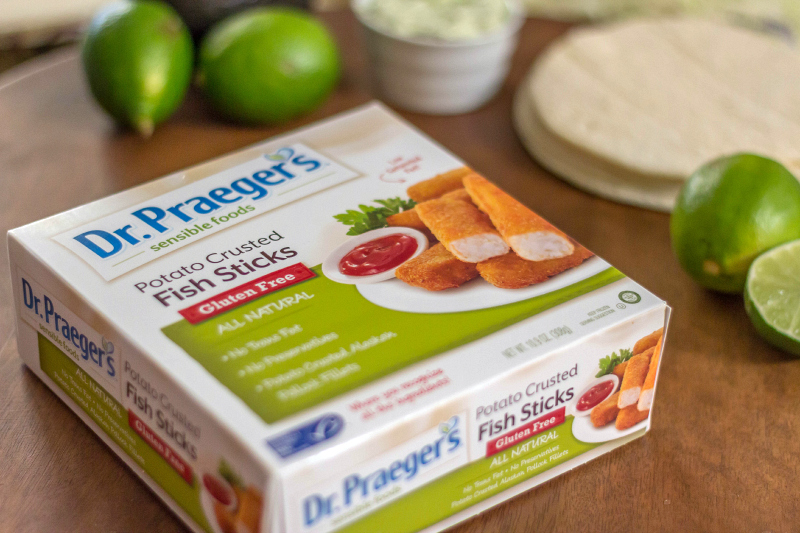 Pretty much all the products I've tried so far have been delicious. I love how few ingredients each product has, the fun shapes for the kids, and how fresh they taste when prepared. Their products are made with real ingredients that you can pronounce and feel good about eating. After sampling the fish sticks, I knew I had to create an easy fish taco dish. There was no weird fishy taste and no weird taste due to the gluten free coating. WOOHOO! With the assistance of Hubbyman, I ended up making these Fish Tacos with Avocado Cream Sauce and since it took less than 15 minutes, I knew I had to share it with y'all today!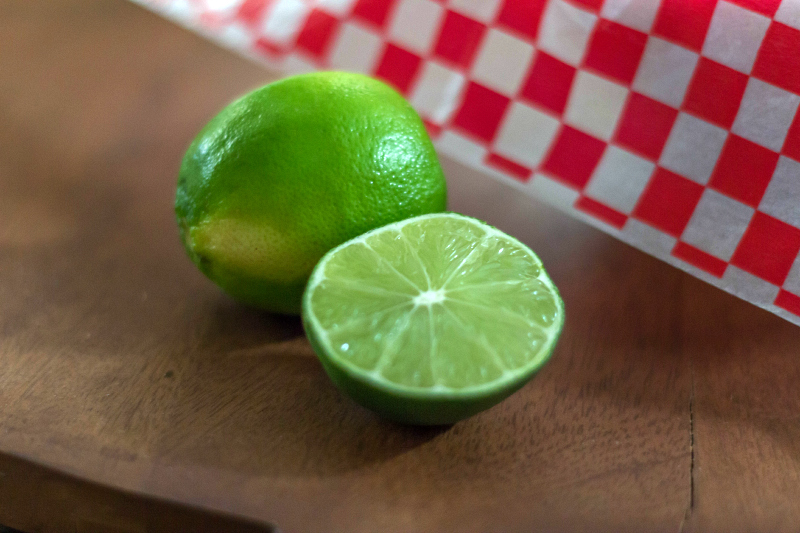 I've had a few fish tacos in my time and I've only been a fan of a few of them, but I think I ate like 4 of these when I made them for lunch last weekend. The "breading" on the fish is gluten free, the "cream" in the avocado sauce is dairy free plus they were ready in under 15 minutes. That even includes heating the oil and lightly pan frying the fish (although you could microwave them if you needed to…but I wouldn't).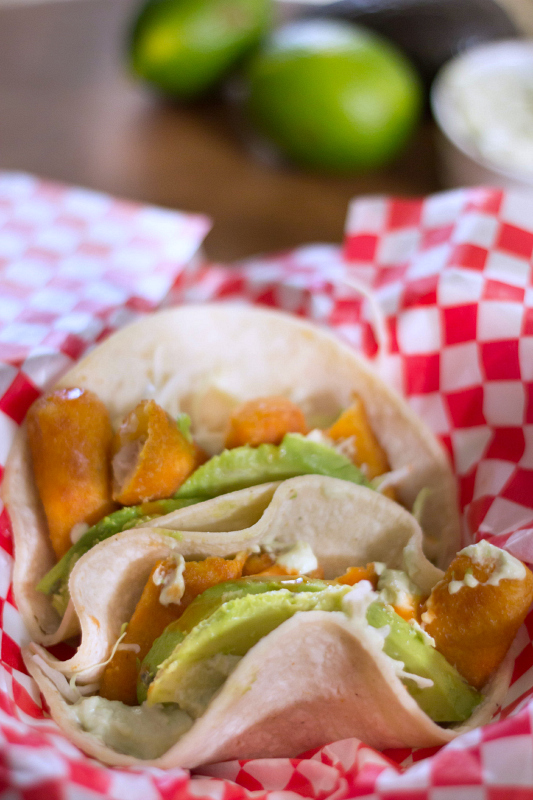 Learn more about Dr. Praegers's Online | Facebook | Twitter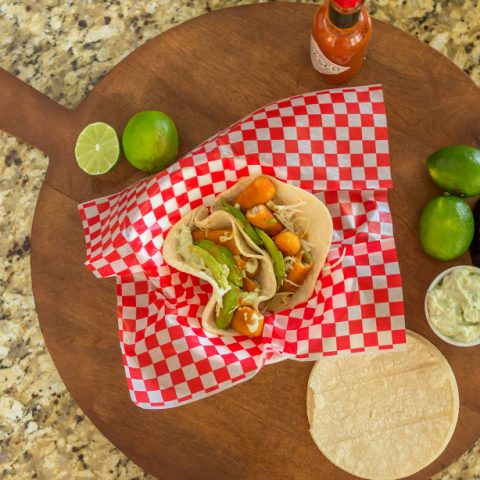 Fish Tacos with Avocado Cream Sauce #15MinuteSuppers
Ingredients
1 box Dr. Praeger's Fish Sticks
8 corn tortillas
1 head cabbage
1 avocado
1/4 cup sour cream (or dairy free sour cream)
1/2 lime, juiced
kosher salt
hot sauce
Instructions
Lightly pan fry fish sticks according to package instructions.
Meanwhile, shredded cabbage with a food processor or cut into small pieces. In a medium bowl, smash avocado and then mix with sour cream, lime juice, and kosher salt.
When fish sticks are cooked, drain on paper towels then slice in half. Warm tortillas for 20 seconds in the microwave and then fill with two sticks (cut in half) and top with cabbage, avocado cream sauce, and a drizzle of hot sauce (if desired).
©Around My Family Table
Need more quick 15 minute recipe ideas? Check out these other great #15MinuteSuppers!
Follow 15 Minute Suppers on Facebook | Twitter | Instagram | Pinterest
and look for the #15MinuteSuppers hashtag too!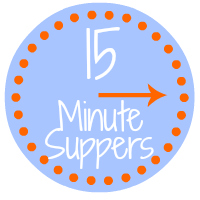 BLOGGERS: Would you like to join us at #15MinuteSuppers? We'd love to have you! Please check out the 15 Minute Suppers website or ask to join the Facebook group (for bloggers) to participate on Fridays…we'd love to have you join us.
Disclaimer: I was compensated for my recipe and provided products to facilitate my review. Recipe and opinions are my own.