This post may contain affiliate links. Please read my disclosure.
You won't believe me if I tell you these are gonna be the easiest and tastiest gluten free (and dairy free) cookies you'll probably every have….and they only have 4 ingredients. I know y'all will just fall in love with my Gluten Free Lemon Sugar Cookies.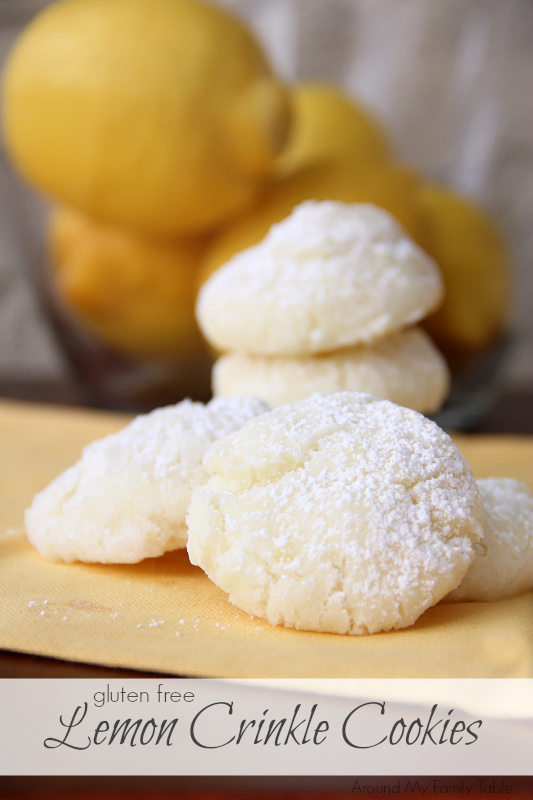 Cake mix cookies…oh how I used to love making these super easy treats. I knew there must be a way to make them allergy friendly, so a lot of research and a couple trial batches and I knew I had to share these cookies with y'all! The problem was figuring out how to make crinkle cookies without eggs and by adding some additional flavors without a flavored cake mix (cuz we all know there are no fancy flavored gluten free cake mixes).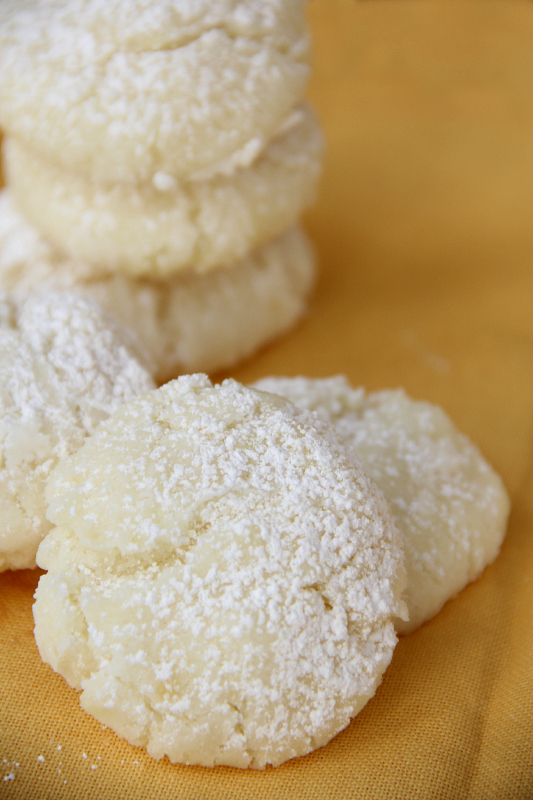 If you want to a couple drops of yellow dye, go for it. However, I prefer the natural hint of yellow that the lemons give the cookies. Plus you can see the specks of lemon zest this way when you bite into one of these amazing cookies. They are tender and full of amazing lemon flavor.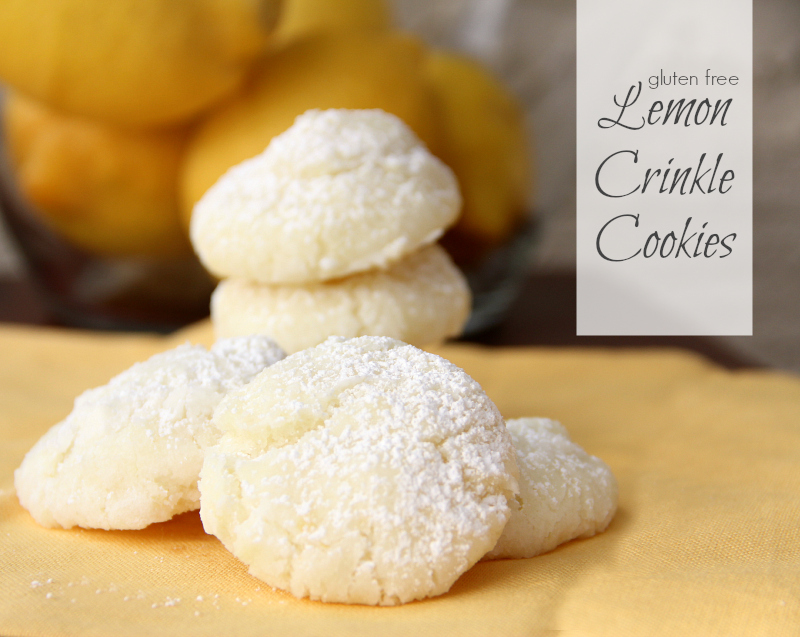 Here's your warning…my favorite gluten free cake mix is the Betty Crocker brand, so that's what I used. I have not tried this with any other brand as I find the other's too gritty or lack any real flavor. (This is not a sponsored post for Betty Crocker…Betty Crocker has no idea who I am, it's just an honest gluten free gal's observation).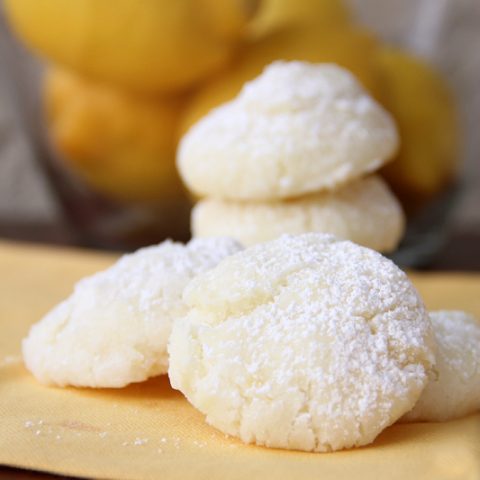 Gluten Free Lemon Sugar Cookies
These gluten-free lemon sugar cookies are tender, soft cookies with a crinkly powdered sugar top. They make a delicious addition to a Christmas cookie platter!
Instructions
Preheat oven to 350F. Spray cookie sheet with non-stick cooking spray.
In a large bowl, combine the dry cake mix, lemon juice, lemon zest, and oil. Dough will be a little crumbly, but should hold it's shape when gently squeezed together.
Place powdered sugar in a bowl. Scoop out dough by the tablespoon full and lightly roll into a ball and then roll in the powdered sugar to coat. Place on baking sheet and then bake for 10-15 minutes or just until set. Cookies should be browned.
Let cool 5 minutes before removing to a cooling rack to finish cooling. Sprinkle with additional powdered sugar, if desired.
Nutrition Information:
Yield:

16
Serving Size:

1 cookie
Amount Per Serving:
Calories:

172
Total Fat:

9g
Saturated Fat:

1g
Trans Fat:

0g
Unsaturated Fat:

8g
Cholesterol:

20mg
Sodium:

72mg
Carbohydrates:

22g
Fiber:

0g
Sugar:

18g
Protein:

1g