This post may contain affiliate links. Please read my disclosure.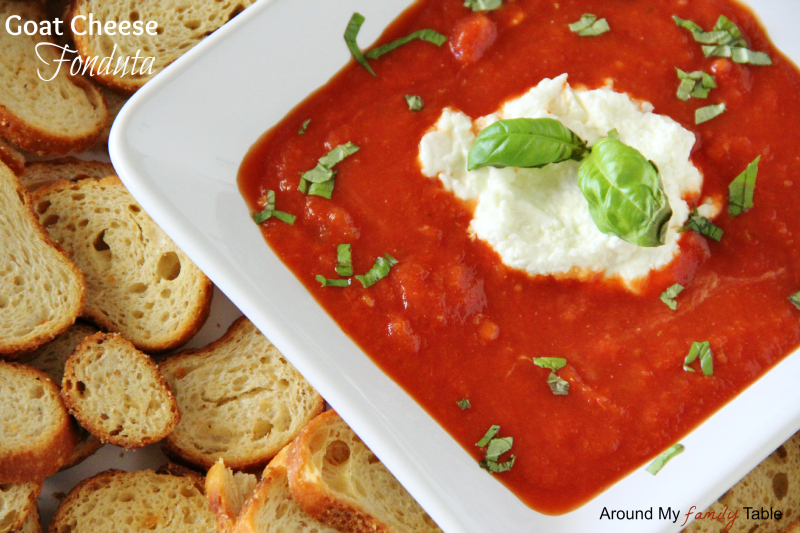 Every summer we escape the heat of Phoenix and head 4 hours North to the mountains for a relaxing extra long weekend. We hike, we play, we geocache, we just enjoy a slow life with lots of family time. Mostly I make something yummy in the slow cooker, but at least once we hit up a local pizza parlor and enjoy a huge pizza and a Goat Cheese Fonduta appetizer. Every year I say, "I should make this at home."
Well, this year, I finally did!
It really was so simple that it makes a perfect appetizer for unexpected guests, serve at your next party, take it to a potluck, or make it for Superbowl.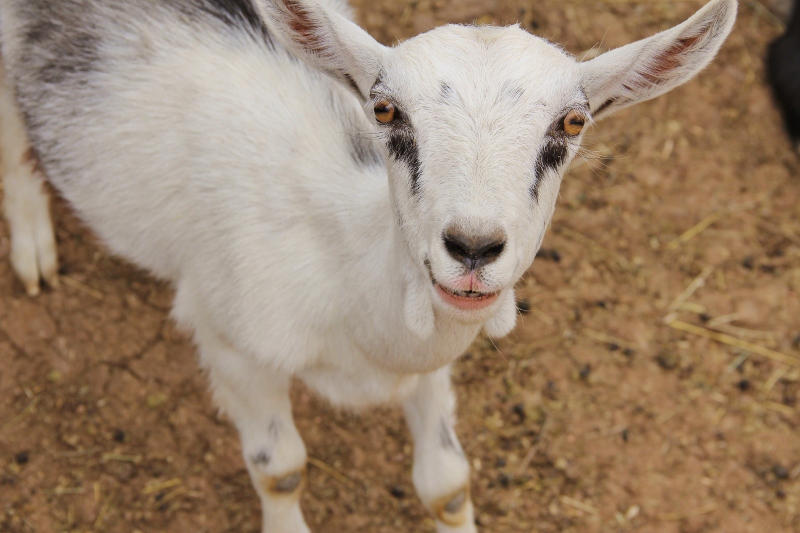 On our way home from our mountain vacation we took a detour and checked out a goat farm. It's a small farm that raises goats and llamas. We were able to spend a little bit of time wandering around with the goats and then sampled several varieties of cheese. The kids loved it and still talk about it because goats are hilarious!! If you are ever in the Phoenix area, check out Fossil Creek Creamery, just two hours or so North of the area. If we had planned our visit better we could have watched them milk the goats…maybe next time.
But we did come home with some lovely goat cheese and goat's milk fudge….oh yeah…that was amazing!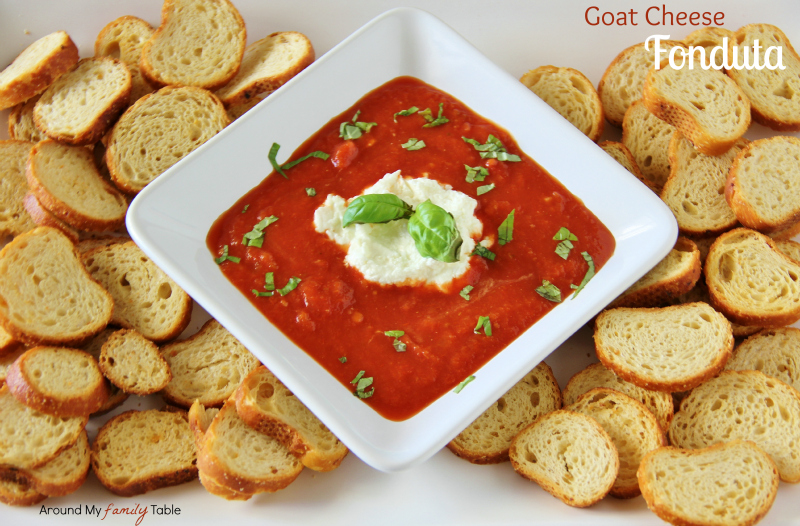 I used our fresh goat's cheese to whip up these wonderful appetizer for the family soon after we got back from our trip while everything was still fresh in mind. The goat cheese is creamy and a bit tangy which goes nicely with the tomato sauce.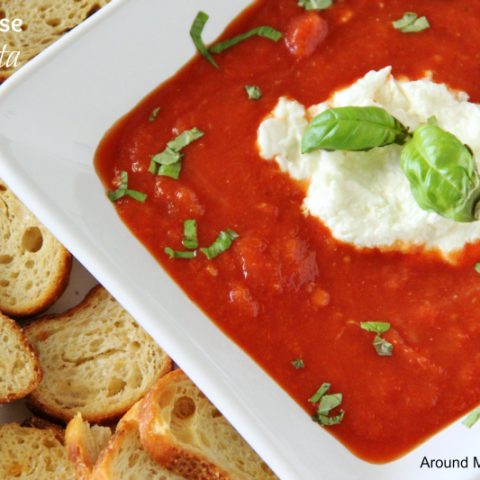 Goat Cheese Fonduta
Fonduta is an Italian cheese fondue, usually made with Fontina cheese. For this tasty, warm dip, we're using goat cheese!
Ingredients
4 oz goat cheese
1 1/2 cups marinara sauce, ( I use homemade marinara, but use your favorite kind.
1 tbsp chopped fresh basil
sourdough crisps or a thin loaf of sourdough, sliced thin and toasted
Instructions
Lay out goat cheese to come up to room temperature, about 30 minutes.
Gently warm marinara sauce on the stove. Place goat cheese in a microwave save dish and heat for about 20 seconds. The goal is to warm it up a little bit, not melt it. Gently pour sauce into serving dish and place warmed cheese in the middle of bowl. Sprinkle with chopped basil.
Serve with sourdough crisps.
Nutrition Information:
Yield:

6
Serving Size:

1
Amount Per Serving:
Calories:

350
Total Fat:

9g
Saturated Fat:

4g
Trans Fat:

0g
Unsaturated Fat:

4g
Cholesterol:

10mg
Sodium:

936mg
Carbohydrates:

54g
Fiber:

3g
Sugar:

7g
Protein:

14g