This post may contain affiliate links. Please read my disclosure.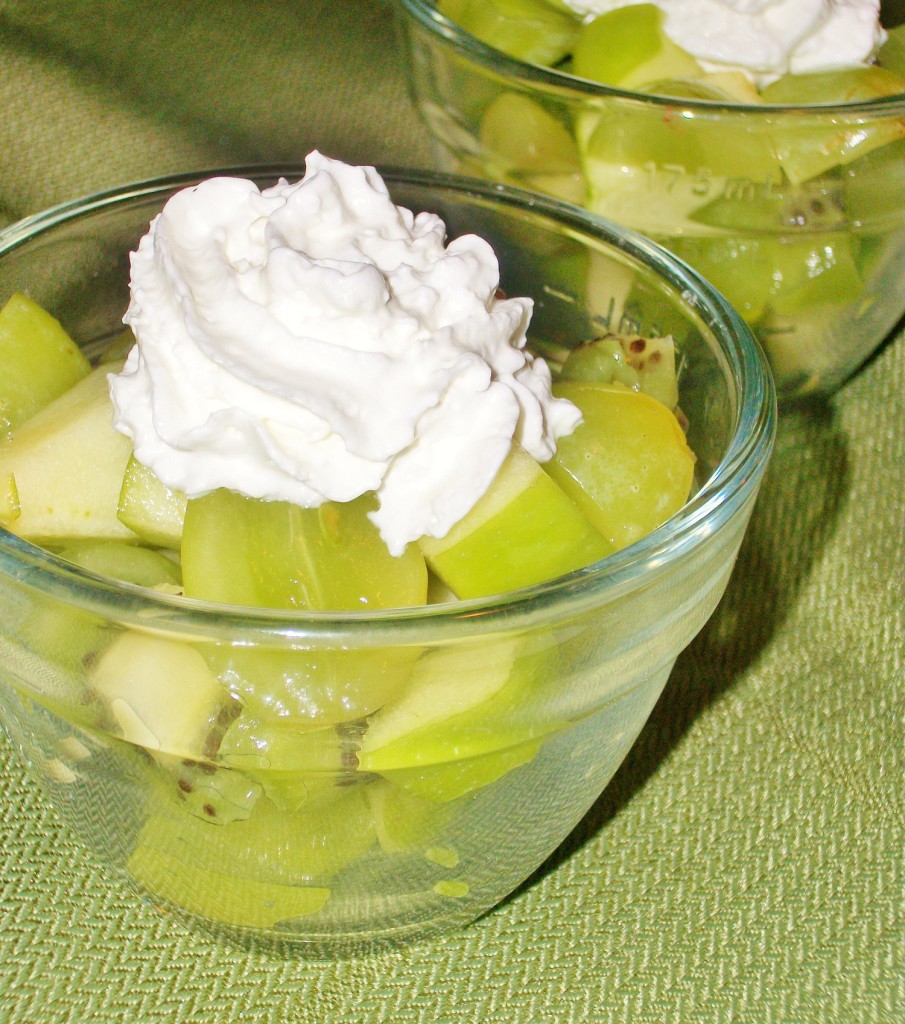 As if we needed one more green dish for St. Patrick's Day, right? Well, at least this one is super duper healthy and fits in with the "green" theme for Saturday. My kids love a big fruit salad. If you have little kids, have you seen that short sketch on Nick Jr (I think) about a big fruit salad? I sing it all the time, it's one of those jingles that gets stuck in your head.
Anyway….I was standing in the produce section wondering what else to put with our St. Patrick's Day meal and that's when I was inspired. Looking at the beautiful granny smith apples. This really is nothing more than throwing a bunch of chopped up green fruits and serving it…no fancy sauce or anything. Just good ol' sweet fruit.
Green Fruit Salad
2 granny smith apples
3 kiwi
1 1/2 cups green grapes
whipped cream
Cut apple into bite size pieces, leaving peel on. Peel and cut kiwi into bite sized pieces, Cut green grapes in half. Throw everything in a bowl, stir and serve. Top each serving with whipped cream.
*Kiwi trick–cut both ends off of kiwi. Slide a small spoon in between fruit and skin and then turn the kiwi around as the spoon separates the fruit from the skin.