This post may contain affiliate links. Please read my disclosure.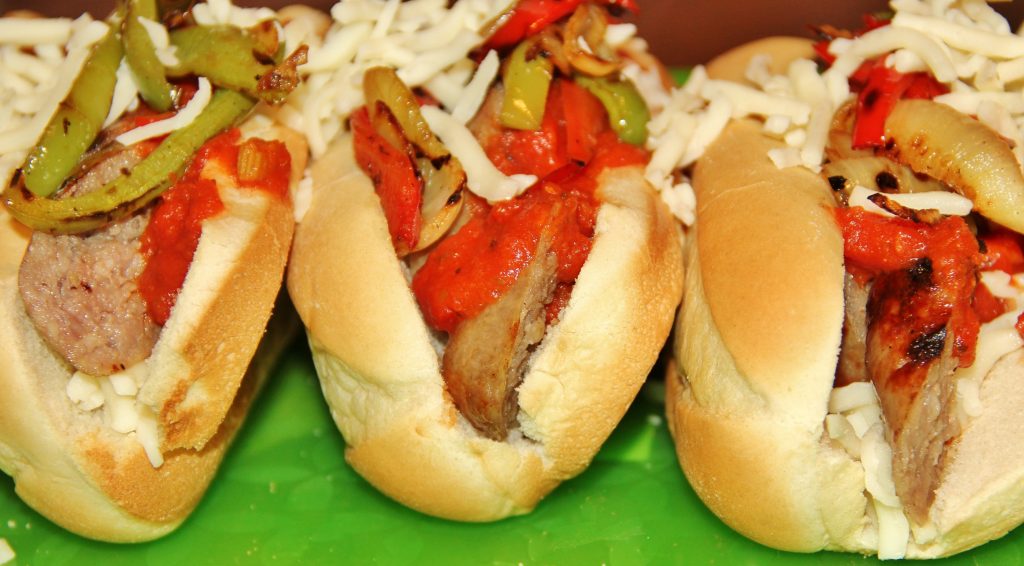 I am wordless! There is noting I can say except you HAVE to try these sandwiches! The only words that come to mind are perfection, juicy, filling, and gone! There was nothing leftover…nothing at all! I was hoping for one to have the next day, but no luck.
I have some exciting news to share. This year I will be part of Johnsonville's Kitchens Community Blogger Panel. This is super exciting because my family was already a fan of Johnsonville products. I will get to try Johnsonville products for tasting and testing and the opportunity to provide feedback on product launches and campaigns. How cool is that!?!?!?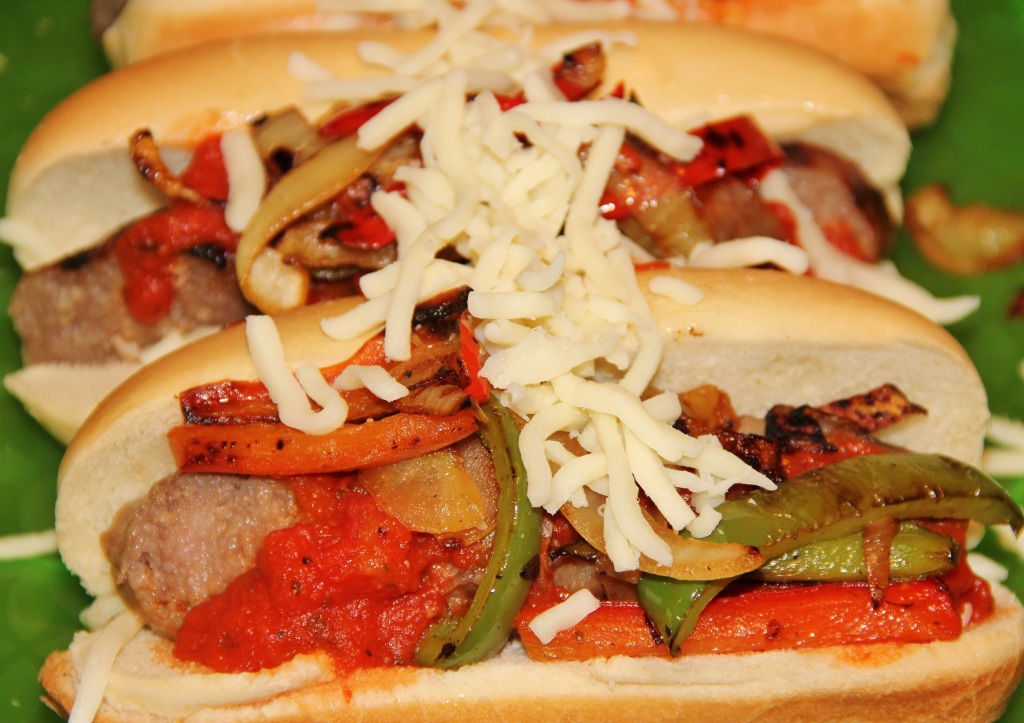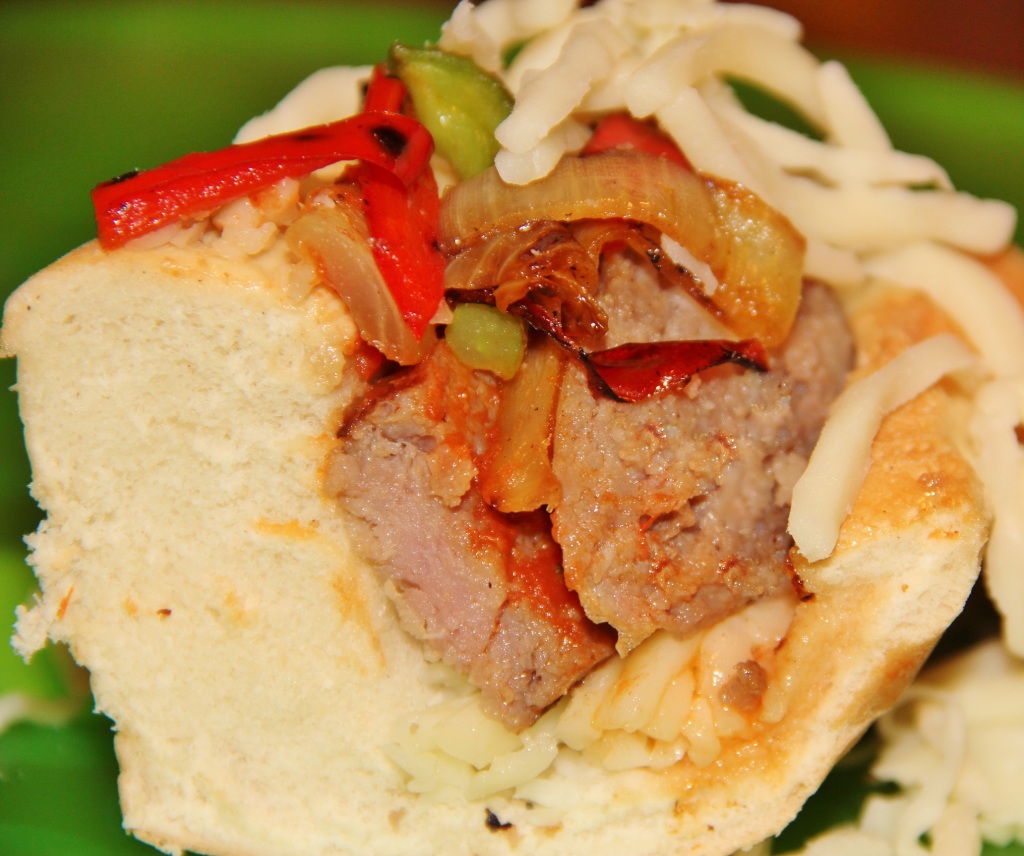 To get started, I hope you will join me in submitting a recipe for the Johnsonville Italian Inspiration recipe contest on Facebook. You could win a culinary vacation to Italy! Now…if only I could win that!!!! The contest is a photo contest and then Johnsonville will make 5 of their favorite entries to decide who wins the Grand Prize! Or you might get lucky and take home one of six gift baskets. Contest ends on 4/1/12…so start cooking and snap some pictures!
Italian Hoagie Sandwiches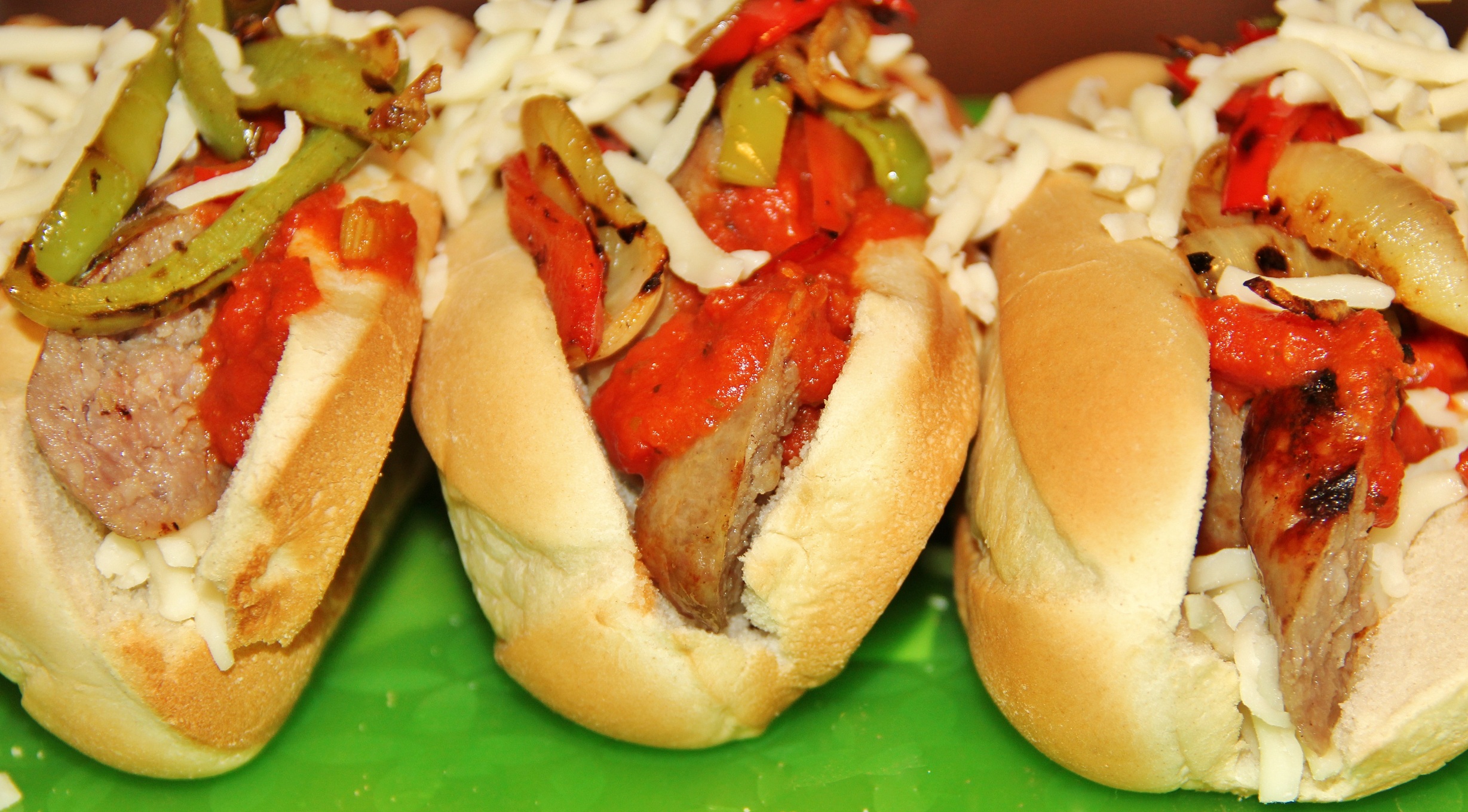 1 package of Johnsonville Italian Sausages
1 package hoagie rolls or hot dog buns
1 onion
1 red bell pepper
1 green bell pepper
1 clove of garlic
1 jar of marinara sauce
mozzarella cheese (sliced or shredded)
olive oil (or garlic olive oil)
Prepare grill to a medium high heat. Thinly slice onion and peppers and place in a skillet over medium high heat. Allow them to caramelize. Don't stir to often, but pay attention to heat level and don't let them burn. This process will take at least 20 minutes or so. If the onion and peppers look a little dry add about one teaspoon of olive oil to the pan.
Meanwhile, pour marinara sauce into a sauce pan with a crushed clove of garlic. Place lid on pot and simmer over low heat while the onion/peppers and sausages cook.
Cook sausages over direct medium heat for 15-20 or until they are cooked through and browned. If you like your buns toasted, do it now over indirect heat for just a minute. Remove sausages and buns from grill and allow the sausages to rest a few minutes.
Cut sausages on a sharp angle so that each slice is about 1/2 inch thick. Then place mozzarella cheese in the bottom of your buns, top with about 5-6 pieces of sliced sausage, about a 1/4 cup of marinara sauce, a large scoop of onions and peppers and finally top off the hoagie with a little more cheese.
*If you have an extra minute or two throw the assembled hoagies on the grill or under the broiler to melt the cheese.
7.8.1.2
27
https://www.aroundmyfamilytable.com/italian-hoagie-sandwiches/