This post may contain affiliate links. Please read my disclosure.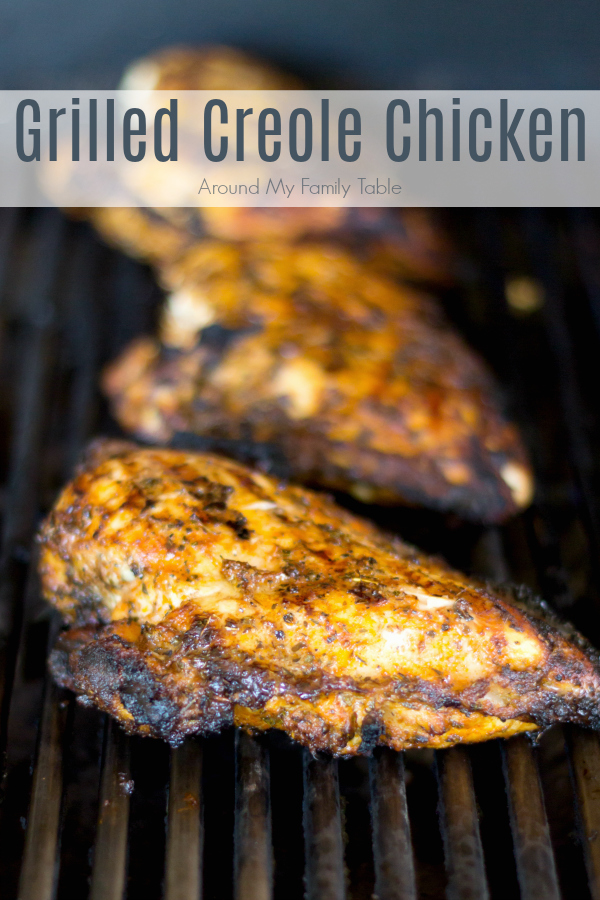 The flavor of this Grilled Creole Chicken is out of this world, plus it only takes 20-30 minutes to marinate before it goes on the grill…so it's a quick recipe for weeknights too!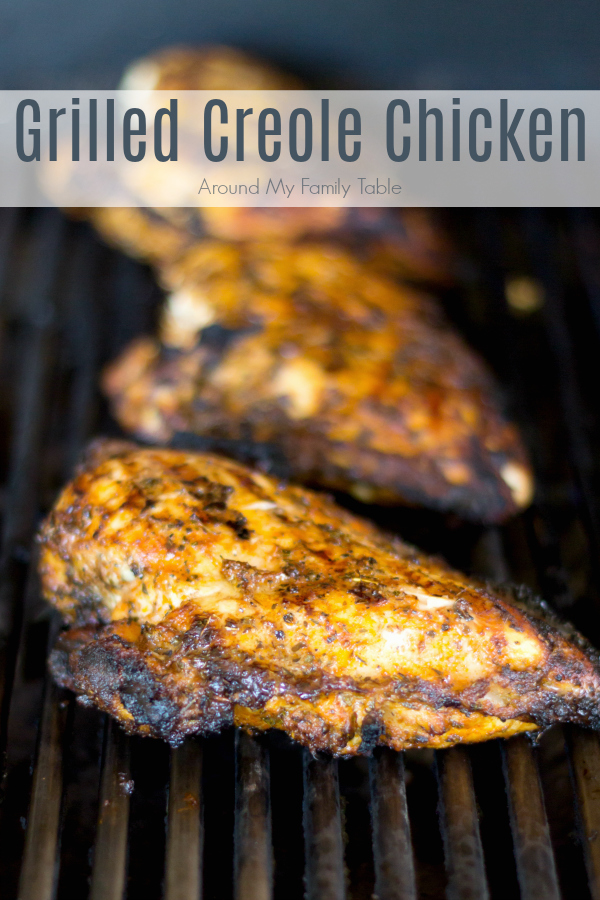 Grilled Creole Chicken
Living in Arizona, it's almost a necessity to use the grill in the summertime. When it's 120F+, it's just way too hot to even think about turning on the stove or oven. I probably grill out 4-5 nights a week and we usually just have a steak or grilled BBQ chicken breasts. Occasionally, I will cook something fancy like grilled pizzas or make up a new seasoning blend (like this creole seasoning) or marinade for the chicken. Grilled chicken and asparagus is probably my family's favorite summertime meal.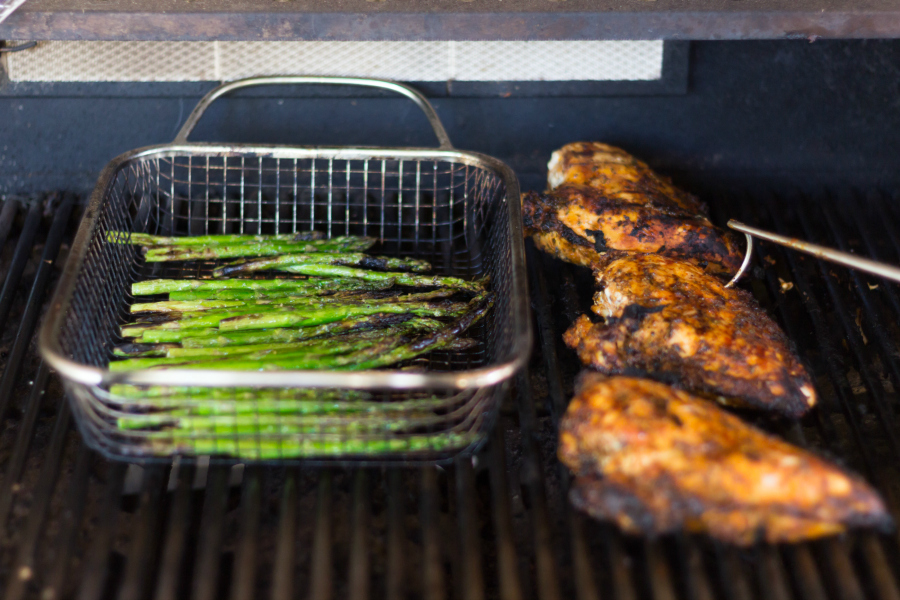 Easy Grilled Chicken for Dinner
My rules for summer meals are that the recipe has to use regular ingredients (that I already in my pantry…hello pantry cooking!) and be quick to throw together. Plus, I don't like thinking about supper at breakfast, so it has to marinate fast.
This chicken is such a beautiful deep red color, but I promise it's not very spicy. If you are scared, then leave out the cayenne…but even my kids loved it and ate it without issues. In fact, they declared it the best grilled chicken in the world (no joke) and begged for more.
Simple, healthy dinners are always a winner at my table. Since I got the family's approval, I plan on making up a huge batch of this mix so that I don't have to make it every time.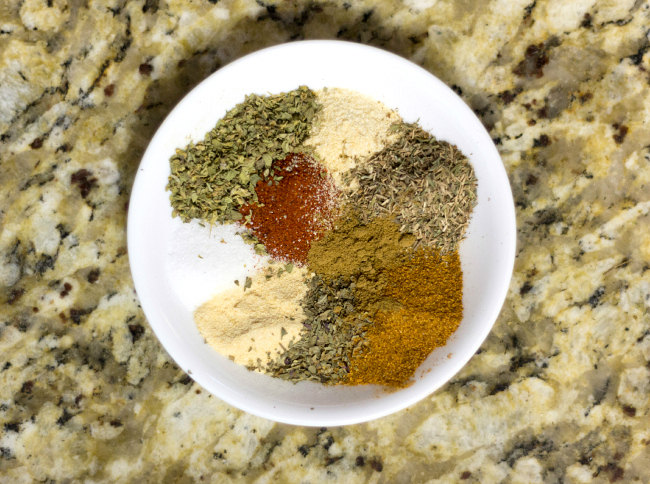 How to Make Grilled Creole Chicken
Add chicken breasts to a zip top bag, add olive oil and creole seasoning. Seal shut and toss to coat chicken evenly. Let marinate in the fridge for 20-30 minutes and cook over a medium high heat grill for 10 minutes per side or until juices run clear.
Can grilled chicken be frozen?
Absolutely! Grill up a bunch and store it in the freezer for quick meals all month long. I like to double bag my grilled chicken so it lasts longer in the freezer. Sometimes I'll slice, chop, or shred grilled chicken and put each type in their own (double) bags so it's even easier to use.
Can grilled chicken be eaten cold?
Grilled chicken can be eaten cold. It's delicious on salads, sandwiches or mixed into chicken salad. Just make sure it is stored in an airtight container in the fridge within 30-45 minutes of coming off the grill. Grilled chicken will last about a week in the fridge.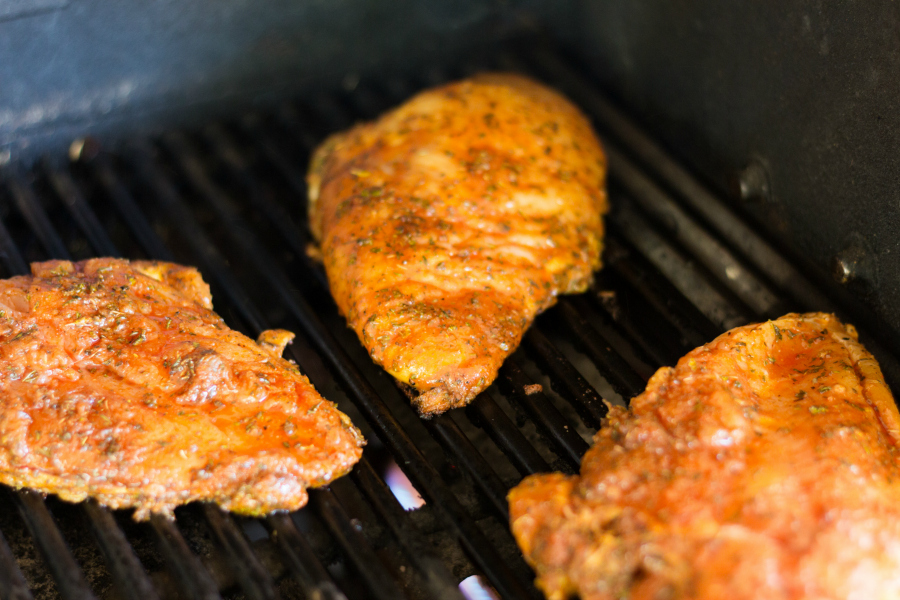 Can grilled chicken be pink?
Grilled chicken (well…any chicken) should register 165F in the thickest part of the meat (making sure not to touch any bones). The chicken meat should be opaque white and the juices should also run clear.
How long does Creole seasoning last?
I like to make a double, triple, and sometimes a quadruple batch of this creole seasoning. It's delicious and I don't like making it every time I want it. Store extra seasoning in an airtight container (I use little mason jars) and it will last 6 months if stored in a dark, cool pantry.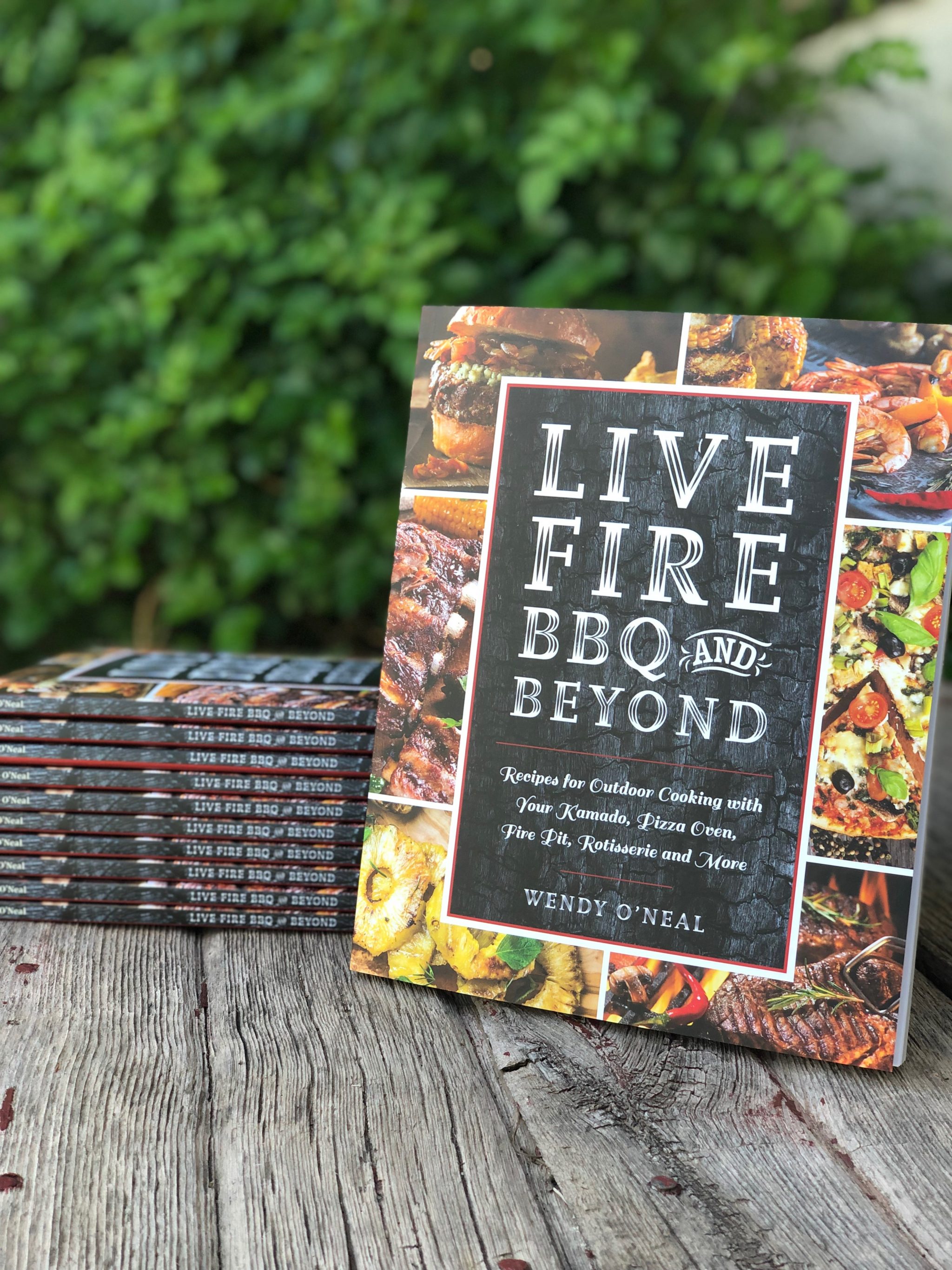 Live Fire BBQ and Beyond!
I'm so excited to share that my new cookbook Live Fire BBQ and Beyond will be shipping in just over a week. This is my 3rd outdoor cookbook and it was a blast to create. Order before 5/31/19 and I'll give a free kitchen planner. And if you love BBQ and outdoor as much as I do, then join my bi-monthly BBQ News newsletter for tips, recipes, and products I love.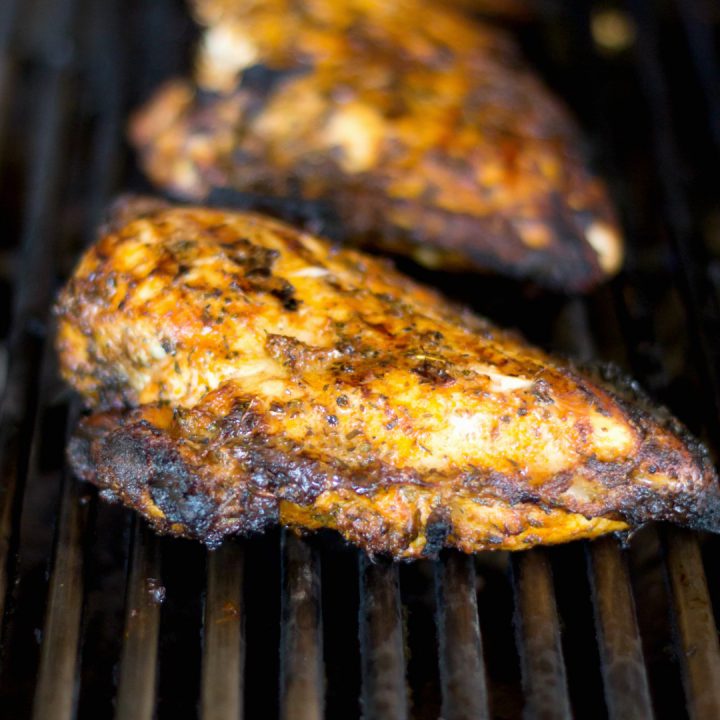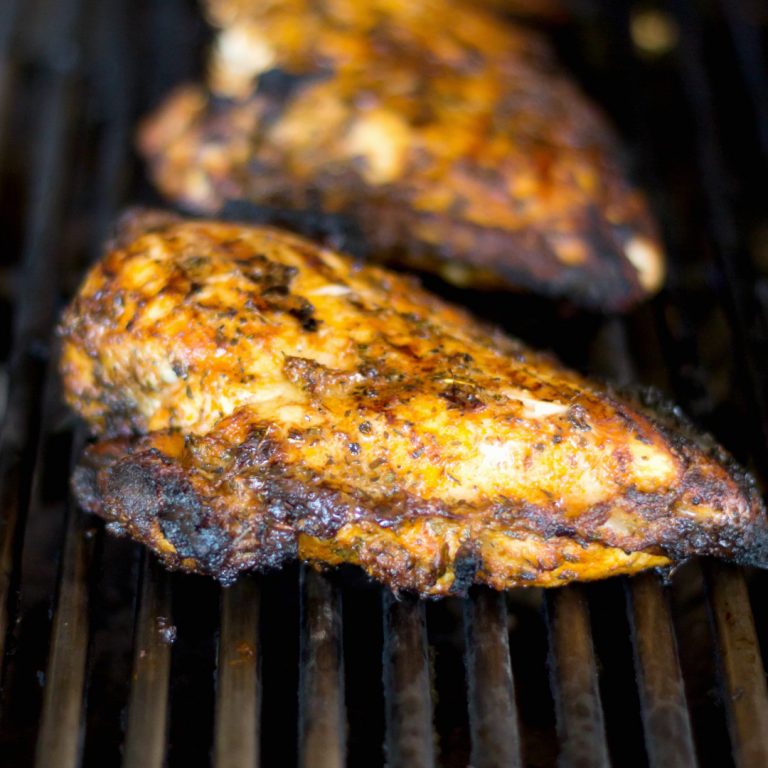 Grilled Creole Chicken
Additional Time:
30 minutes
The flavor of this Grilled Creole Chicken is out of this world, plus it only takes 20-30 minutes to marinate before it goes on the grill...so it's a quick recipe for weeknights too!
Ingredients
4 chicken breast halves
1/4 cup vegetable oil (or olive oil or canola oil)
1 tablespoon paprika
3/4 tablespoon garlic powder
1/2 tablespoon coarse Kosher salt
1/2 tablespoon onion powder
1/2 tablespoon dried thyme
1/4 tablespoon dried oregano
1/4 tablespoon dried basil
1/2 teaspoon cayenne pepper
1/4 teaspoon black pepper
1/4 teaspoon celery seed
Instructions
Combine oil and all seasonings ingredients in a plastic zip top bag.
Add the chicken breasts and toss to coat thoroughly with the seasoning.
Seal bag, place in the fridge, and let marinate for 20-30 minutes. Squish baggie every 5 minutes or so just to make sure marinade coats all the chicken.
Prepare grill with a medium high heat; grill chicken over direct heat for about 20-25 minutes, flipping half way through. (Times will vary depending on size and thickness of chicken and the cooking temperature of the grill.)
Chicken is fully cooked when it reaches 165° F and the juices run clear.
Nutrition Information:
Yield:

4
Serving Size:

1 chicken breast
Amount Per Serving:
Calories:

366
Total Fat:

22g
Saturated Fat:

3g
Trans Fat:

0g
Unsaturated Fat:

17g
Cholesterol:

102mg
Sodium:

886mg
Carbohydrates:

4g
Fiber:

1g
Sugar:

0g
Protein:

38g