The best Halloween Cupcake Ideas for all your party needs!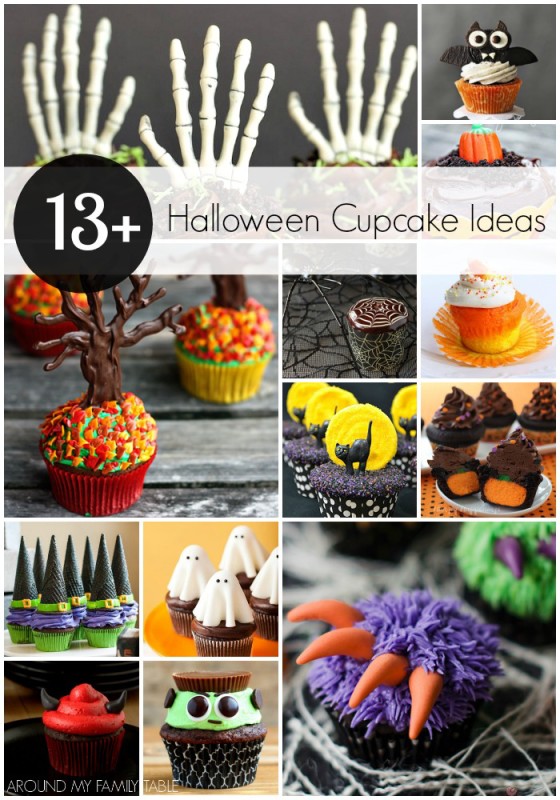 I love baking cupcakes, and Halloween is the perfect time to scare up some creative toppings. Cupcakes are the perfect party dessert since they are portioned already and just look so dang cute on a festive platter!  These Halloween cupcake ideas will inspire you to make your own creations. They are sure to delight your little monsters. I have round up 13 of the best Halloween Cupcake ideas and thrown an extra in to insure a night of tasty terror in the kitchen.
Spider Cupcakes with Glow-in-the-Dark Frosting
Pumpkin Patch
Pumpkin Spice Pudding Cupcakes
Bonus Idea:
Cheesecake Pumpkin Stuffed Chocolate Cupcake
Join the newsletter
Get Delicious & Seasonal Recipes in your INBOX every week.