This post may contain affiliate links. Please read my disclosure.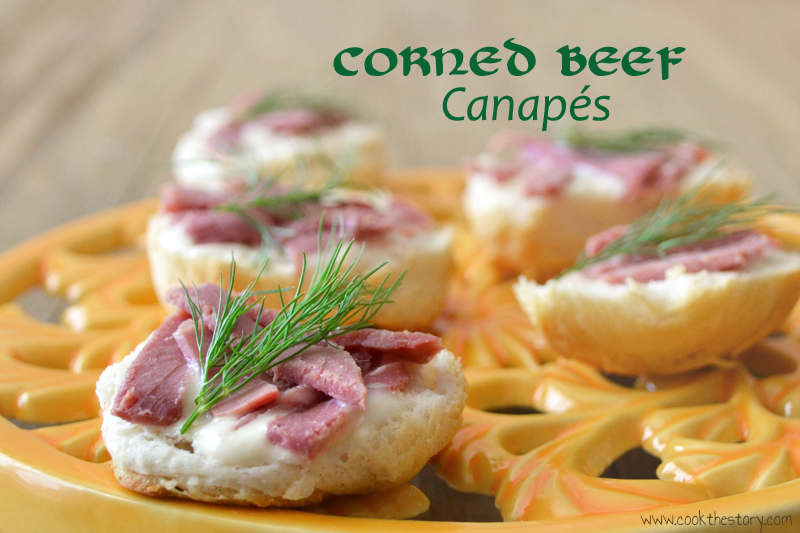 Hello AMFT Readers, I'm Christine. I'll be pulling up a chair at this table once every two months for the next little while. Thank you to Wendy for having me and to you for spending time getting to know me.
I develop recipes, take pictures of food, and write stories about food and about life over at Cook the Story, where it's all about the story (except when it's about the food).
A bit more about me before I tell you how to make healthy corned beef (I swear it has nothing to do with tofu): I'm a Canadian stay-at-home mom who has found herself living in the middle of Florida. I'm married to a Brit. We have two kids: J is almost 5 and M is almost 1.5. Boy, girl. Other than food, I like wine and coffee (not technically food since they're drink!) and I love to knit but I rarely do so anymore since the kids arrived, which is ironic because I always imagined making oodles of little sweaters and booties for my babies. What you need to know though is that the button-up-cardigan daydreams happened while sipping hot vanilla tea as snowflakes flew past the window of a cozy Toronto yarn shop.
NOT in Florida in July!
So we'll blame the climate rather than my lack of ability to cope with having two kids, a globe-trotting husband and a food blog that I spend more time on than is good for me. Always better to blame the weather than yourself!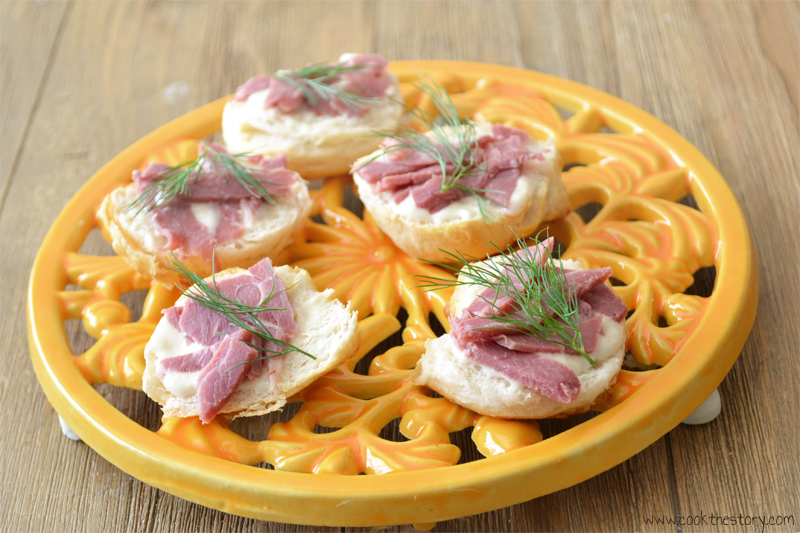 And now onto healthy corned beef!
Sorry to disappoint you but you cannot possibly make healthy corned beef. It's full of nitrates, salt and, well, as you probably know, it's 99% beef and so it's loaded with saturated fat.
But as we approach St. Patrick's Day I always get the urge to indulge in this salty meaty treat. I think there are two ways to deal with it.
The First Healthy Approach to Eating Corned Beef on St. Patrick's Day:
Have corned beef one time for dinner, use up the leftovers and then wait another year to have it again. The problem with this is that there's always another holiday full of unhealthy foods coming around the corner. I mean, Easter is a couple weeks away and with it will come Hot Cross Buns dripping in butter, big cuts of ham and all sorts of other hip-waist-and-thigh enlarging foods. And then there are birthdays, anniversaries, the entire month of December (and most of November). I mean, if we go for it on each of these occasions, it would be a disaster.
But don't dismay. It's totally cool to do it once in awhile if it's a favorite food. And then you just try to be healthy the rest of the time. Or:
The Second Healthy Approach to Eating Corned Beef on St. Patrick's Day:
Have a small portion of corned beef. Through all my weight-fluctuations I've come to realize that portion-control is key. If I can limit the bad stuff to small amounts and increase the good stuff then I, and my whole family, are healthier for it. And so here's what I'm proposing today: Have your corned beef, and eat it too.
But just don't eat much of it.
And now I give you St. Patrick's Day Corned Beef Canapés.
I'm celebrating Les Canapés all through March. The idea is that these little guys are small and portion-controlled so you can indulge in one or two (or even three) and know that you're not doing huge damage to your diet.
And canapés are just plain pretty, aren't they?
So, make up a batch of these corned beef canapés and serve them as an appetizer or have them as your main course alongside a nice big salad loaded with fresh vegetables. You get to have your corned beef on St. Patrick's Day but it's not a big glutting meat feast so you can love it and feel good about it.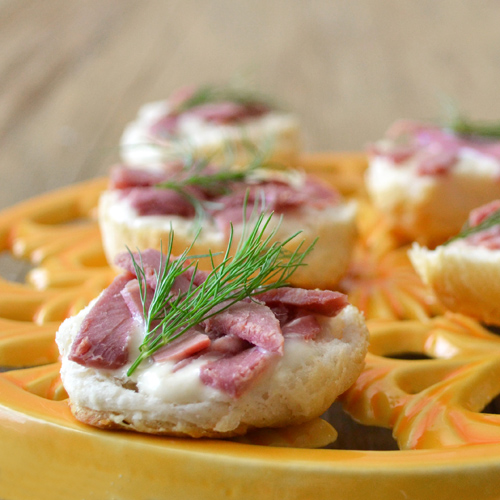 St. Patrick's Day Corned Beef Canapés
There are several different things that you can use as a base for these canapés. The best would be homemade toasted Irish Soda Bread (a moist recipe that isn't too crumbly). However, if you aren't in the mood for baking from scratch, a good quick-bread alternative is biscuits like those pictured here (the kind in a tube in the refrigerated section of the grocery store or homemade). Note that these days there are even some almost healthy refrigerated tubes out there, not carried by all grocery stores though *sigh*. Or, you can go for some simple toasted sliced baguette, a nice grainy one if you can find it.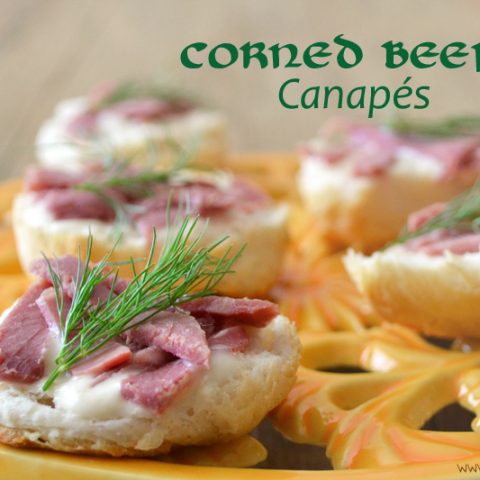 Healthy Corned Beef Canapes
These bite sized corned beef canapes are perfect for St. Patrick's Day, parties, or anytime you crave some corned beef.
Ingredients
1 can refrigerated biscuit dough (yields 8 biscuits)
3 tbsp horseradish sauce*
8 slices corned beef (the slices should be on the thick side, about 1/8" each), cut into 1/2" strips
32 sprigs of fresh dill
Instructions
Preheat your oven as instructed on the biscuit packaging. Open the package. Separate the biscuit dough into 8 rounds. Lay a round of biscuit dough in front of you. Cut it in half from top to bottom so that you now have two semi circles of biscuit dough. Take the two pointed ends of one semi-circle and pinch them together. Use your fingers to smooth the pinched semi-circle into a circle and then transfer it to your baking sheet. Repeat with the other semi-circle and then cut, shape and transfer the remaining rounds of dough
Bake the biscuits as instructed on the packaging, checking them 2 minutes earlier than directed. If they're nice and golden brown, they're done. If not, let them go for another minute or two. Remove from oven..
Once the biscuits are cool enough to handle, get a biscuit in front of you and hold a knife parallel to the counter surface. Use the knife to slice through the center of each biscuit so that each mini-biscuit becomes two open-faced circles. Spread 1/4 teaspoon of horseradish sauce onto the top of each half. Lay 3 or 4 strips of corned beef over the horseradish and then top with a sprig of dill.
Recipe can easily be halved or doubled!
© Around My Family Table
Notes
* Horseradish: do not use straight horseradish, but the kind that is essentially horseradish mixed with mayo. You can make your own by combining 1 tbsp prepared horseradish with 2 tbsp mayonnaise and a pinch of salt. Adjust to taste since not all horseradishes have the same amount of heat.
Nutrition Information:
Yield:

8
Serving Size:

4 canapes
Amount Per Serving:
Calories:

243
Total Fat:

17g
Saturated Fat:

6g
Trans Fat:

0g
Unsaturated Fat:

9g
Cholesterol:

86mg
Sodium:

934mg
Carbohydrates:

5g
Fiber:

0g
Sugar:

1g
Protein:

16g
You can find Christine here as well: Pinterest, Facebook, Twitter