This post may contain affiliate links. Please read my disclosure.
This Homemade Chili Seasoning Mix makes the most delicious and flavorful chili and it only takes a few minutes and a few ingredients found in most pantries.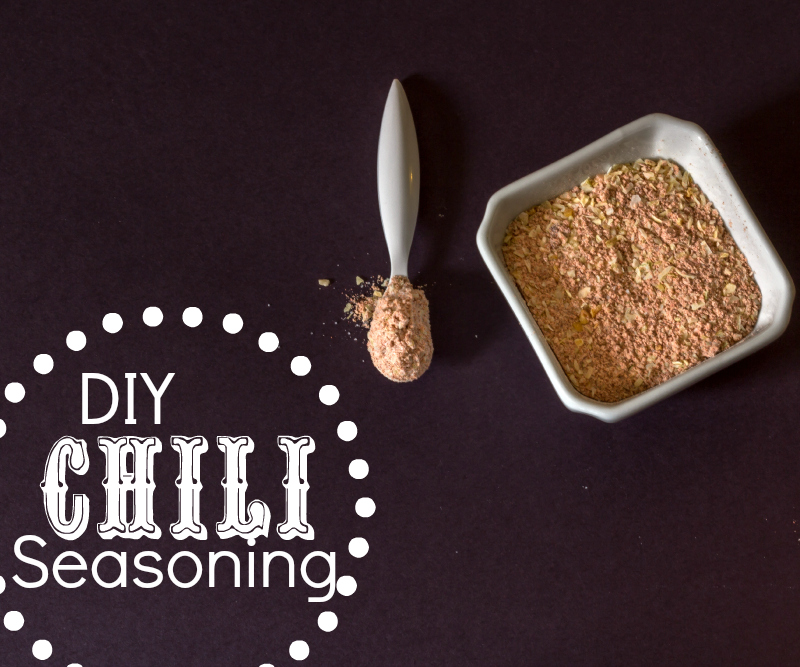 My Chili Seasoning Recipe
One thing that I just love to do is make my own seasoning mixes, including this homemade chili seasoning recipe. My favorite, though, is probably my taco seasoning or my copycat steak seasoning or my super secret sweet spice blend. I refuse to give the recipe to with anyone. Many friends have tried to get the recipe out of me, but it's one of my super guarded secret recipes. Maybe someday I will bless them with it…until then, they are stuck with just getting jars of it at Christmas.
Do you have a secret family recipe that you don't share with anyone?
I have a good friend that think I'm crazy for keeping some recipes a secret, but I feel like having a few recipes that are special to my family is totally worth it. My Granny gave me a cookbook of all her best recipes, most are just regular recipes that she made, but there is a section called the X-Files. These recipes are top secret and not to be shared with anyone. I've had friends ask (I mean BEG) for recipes that are in that part of the book, but I hold strong and don't share. My Granny is so proud.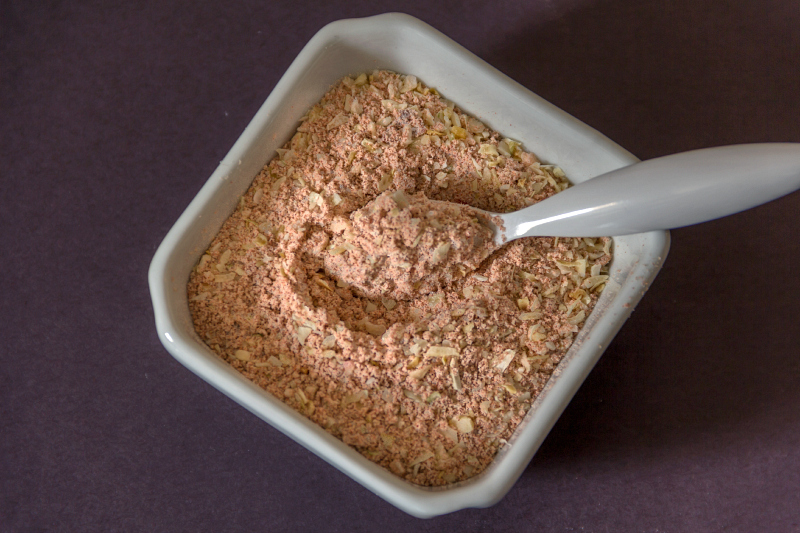 How to Make Chili Seasoning Mix
Luckily for you, my chili seasoning recipe is not a secret and it makes the most scrumptious chili. The best part is that you can use regular white flour or a gluten free flour blend to make a gluten free chili! Both ways work great and it really is better that you control the salt and other ingredients. Being able to control exactly what goes into my meals is what keeps me doing all this. Have you ever read the back of a prepackaged seasoning mix? There are tons of extra ingredients that you don't need and that you won't miss!
Gluten Free Chili Seasoning
Y'all this is the easiest swap out ever, if you're wanting to make a gluten free chili seasoning. If you're gluten free then finding good products can be hard sometimes. When I first started making this recipe, I used regular ol' white four. Now that I'm gluten free, I make this with whatever all purpose gluten free flour I happen to have on hand. Whether it's a blend or just white rice flour…it works! Just use whatever you have on hand and it will work perfectly!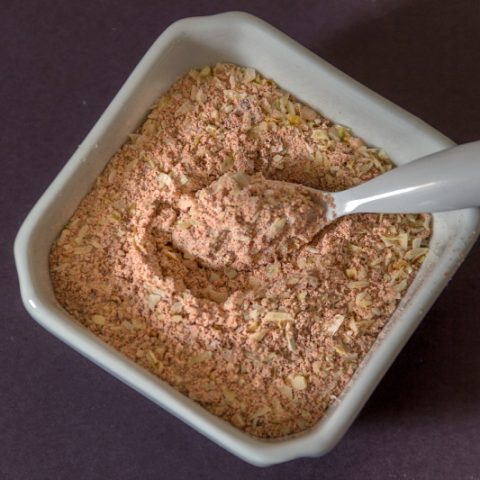 Homemade Chili Seasoning Mix
This homemade chili seasoning mix tastes better than the prepared seasoning packets and it's better, because you know what's in it. NO artificial flavors, colors, or chemicals!
Ingredients
1 tbsp all-purpose flour (white or gluten-free blend)
1 1/2 tsp chili powder
1/2 tsp crushed red pepper flakes
1/2 tsp sugar
2 tbsp dried minced onion
1 tsp seasoned salt
1/2 tsp dried minced garlic
1/2 tsp ground cumin
Instructions
Combine all ingredients and blend well. Store in an airtight container in a cool, dry place and use within 6 months. This makes the equivalent of 1 package (about 1/4 cup) of mix, but you can double (or triple or more) the recipe for more.
To make chili, brown 1 pound of ground beef and drain. Add a couple of cans of beans, two cans of tomatoes. Add seasoning mix and water to desired consistency, then reduce heat and simmer 10 minutes, stirring occasionally.
Nutrition Information:
Yield:

1
Serving Size:

1
Amount Per Serving:
Calories:

73
Total Fat:

1g
Saturated Fat:

0g
Trans Fat:

0g
Unsaturated Fat:

1g
Cholesterol:

0mg
Sodium:

1639mg
Carbohydrates:

15g
Fiber:

3g
Sugar:

4g
Protein:

2g