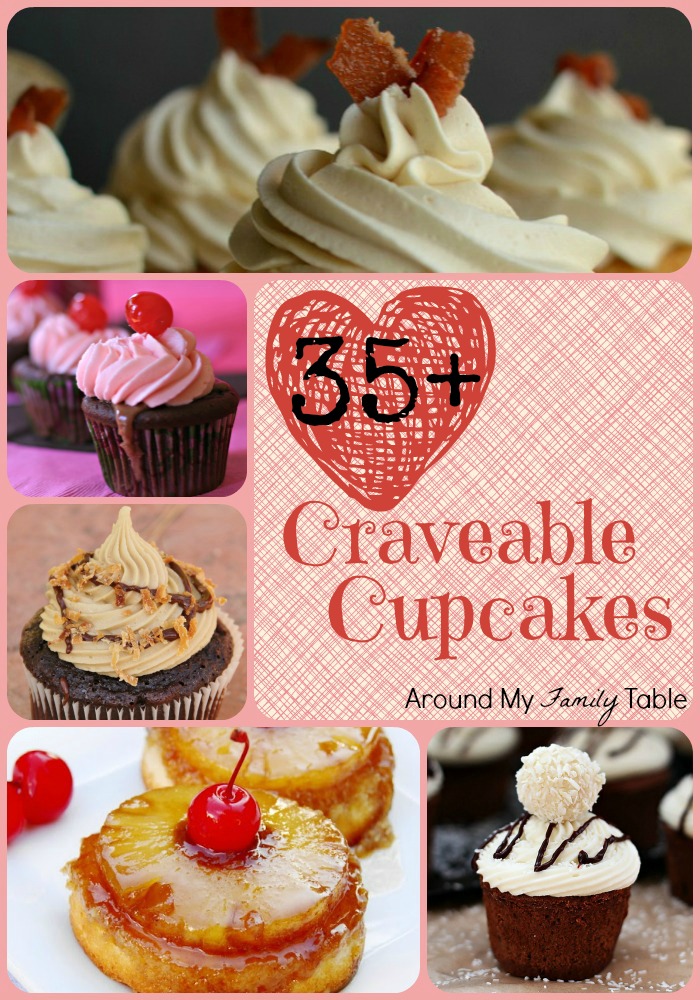 I love cupcakes. They are the perfect size, cute, versatile, and totally craveable! I also enjoy all the flavor and frosting creations that cupcakes lend themselves to. I am totally entertained by watching Cupcake Wars since it's a great example of how over-the-top cupcakes can be. Bacon or Girl Scout cookie cupcakes? Why not? The diminutive cupcake has evolved so much in the past few years. Now there are whole bakeries devoted just to cupcakes, and rightfully so. They take less time than a cake, and can be decorated fairly easily into appealing little mouthfuls. (Check out my swirl technique here.)
I thought that since Valentine's Day is approaching, I would roundup the best 35+ Craveable Cupcakes to make for your sweetheart. These cupcakes are sure to wow and impress. After all, dessert is the best part of any Valentine's Day meal! I hope you enjoy these 35+ Craveable Cupcakes!
It may take a moment for the recipes to appear.
If you want to pin a specific image, please click on it to visit the original source. If you'd like to pin this whole collection, feel free to pin the collage above!
Join the Club!
Get delicious recipes delivered straight to your inbox each week! Plus learn how to take back suppertime in your home.

And get started with my NEW Take Back Suppertime 5-Day Jump Start Guide.