This post may contain affiliate links. Please read my disclosure.
With Valentine's Day right around the corner, these 35 Craveable Cupcakes are sure to delight your sweetie.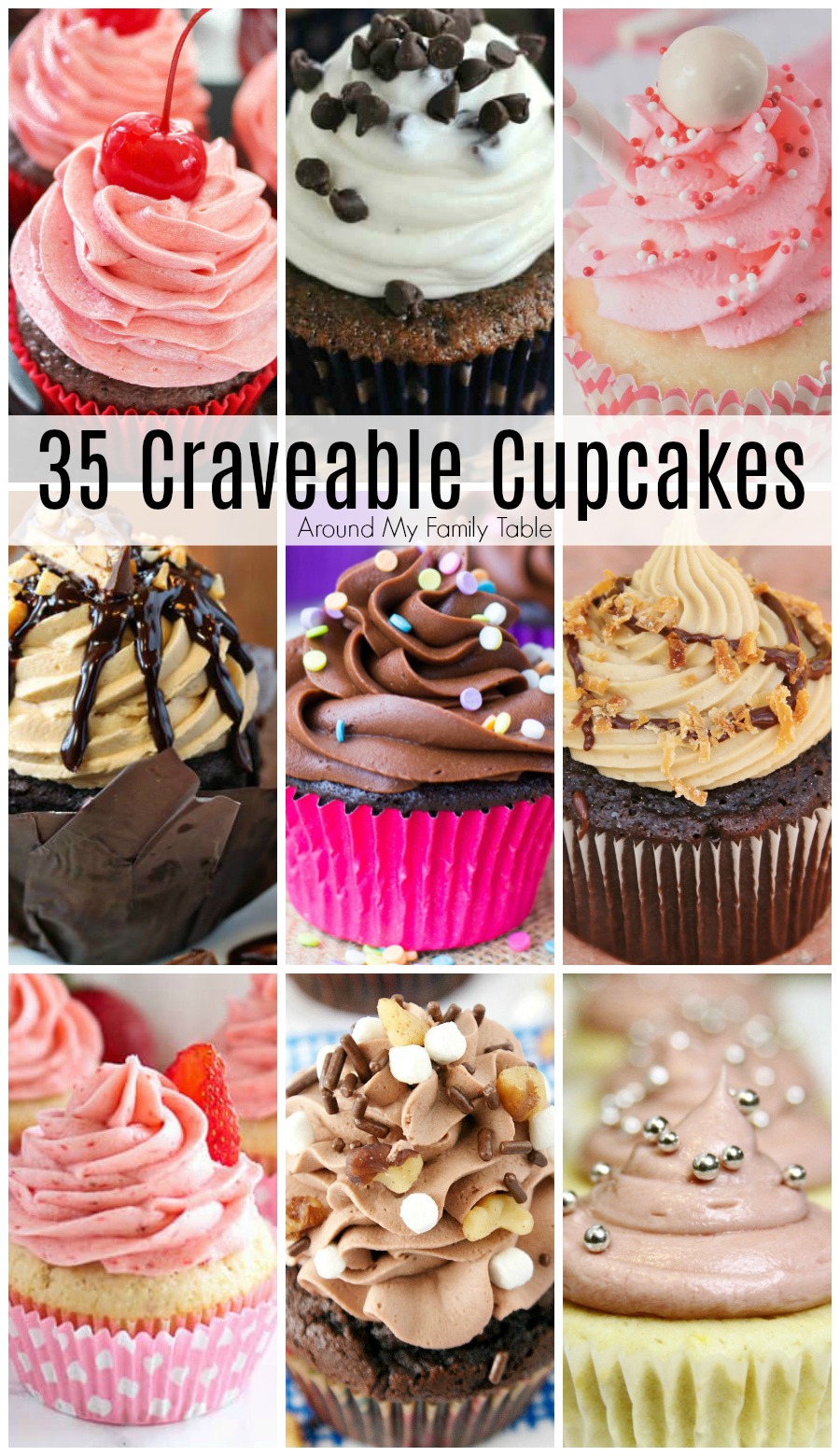 I love cupcakes. I love baking cupcakes, and I love decorating cupcakes. All of the flavor and frosting combinations that cupcakes lend themselves to make them versatile for any occasion. The diminutive cupcake has evolved so much in the past few years. Now there are entire bakeries devoted just to cupcakes, and rightfully so. They take less time than a cake and can be decorated fairly easily into appealing little mouthfuls. (Check out my easy frosting swirl technique) Plus, not only are they super cute, but they are also the perfectly portioned size for easy serving.
I am totally entertained by watching Cupcake Wars since it's a great example of how over-the-top cupcakes can be. Bacon or Girl Scout cookie cupcakes? Why not? There is no shortage of possibilities. So, although vanilla cake with vanilla is a classic that we all love, it's fun to try some new options.
I thought that since Valentine's Day is approaching, I would put together a roundup of the best 35 Craveable Cupcakes to make for your sweetheart. These cupcakes are sure to wow and impress. After all, a beautiful dessert is the best part of any Valentine's Day meal! In this list, you'll find basic recipes that everyone should have in their repertoire, as well as more exotic flavors that may surprise you. I hope you enjoy these 35 Craveable Cupcakes!
Craveable Cupcakes
Thin Mint Cupcakes with Chocolate Mint Frosting
Chocolate Cupcakes with Nutella Frosting
Gluten Free Chocolate Cupcakes with Fudge Frosting
Chocolate Chip Cheesecake Cupcakes
Healthier Carrot Cake Cupcakes
Chocolate Chip Cookie Dough Cupcakes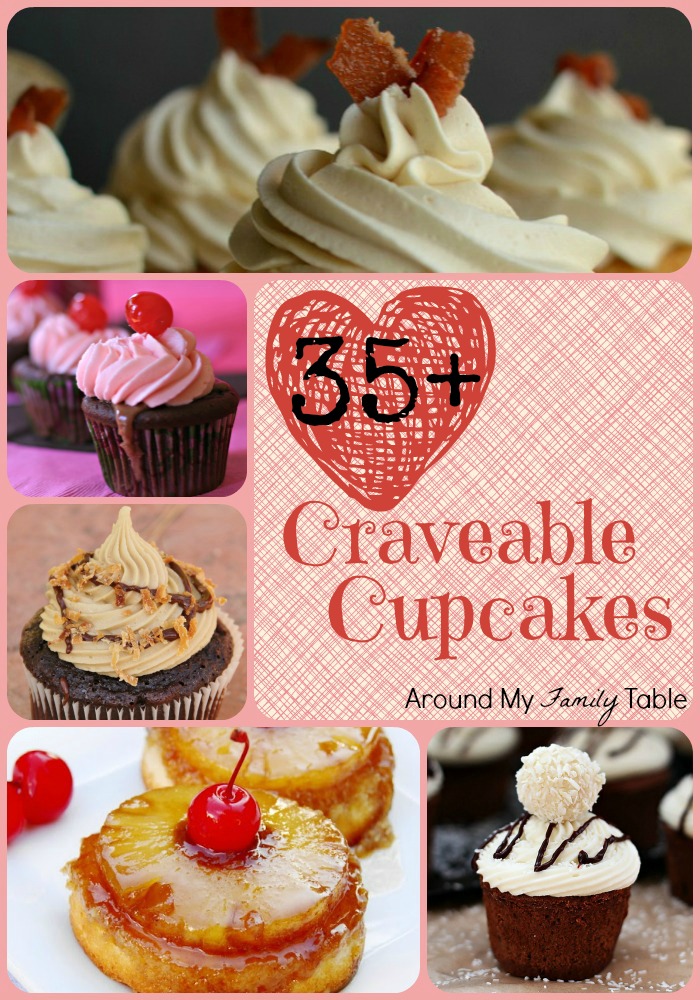 originally published: 2/3/14 updated: 1/28/19