This post may contain affiliate links. Please read my disclosure.
The best seasoning for steak is this copycat McCormick seasoning recipe. You make it with ALL NATURAL ingredients! It's great on grilled burgers, too!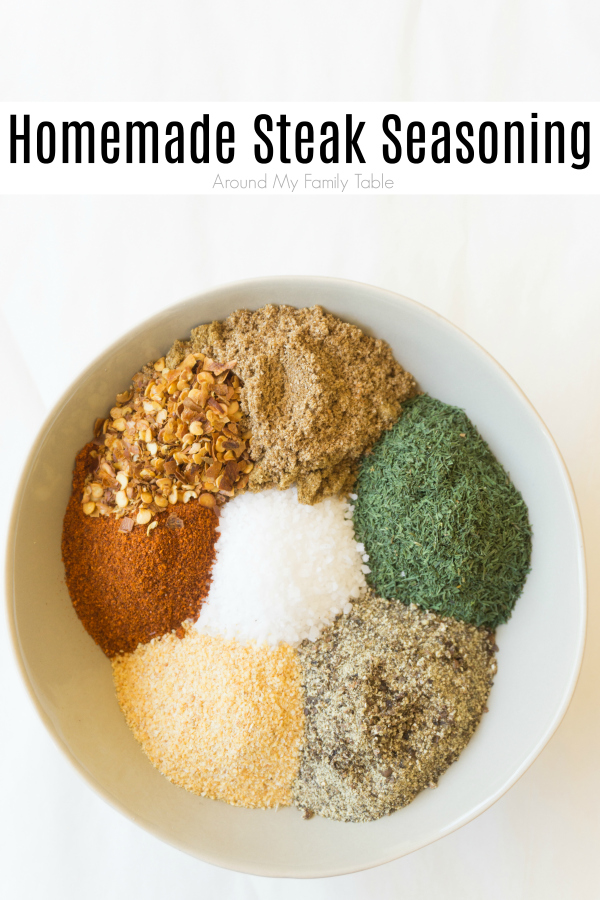 I love to make my own seasoning blends. My favorites are my Taco Seasoning, Homemade Chili Seasoning, and my Homemade Pumpkin Pie Spice!

But why is making homemade seasoning and spice blends better than buying them?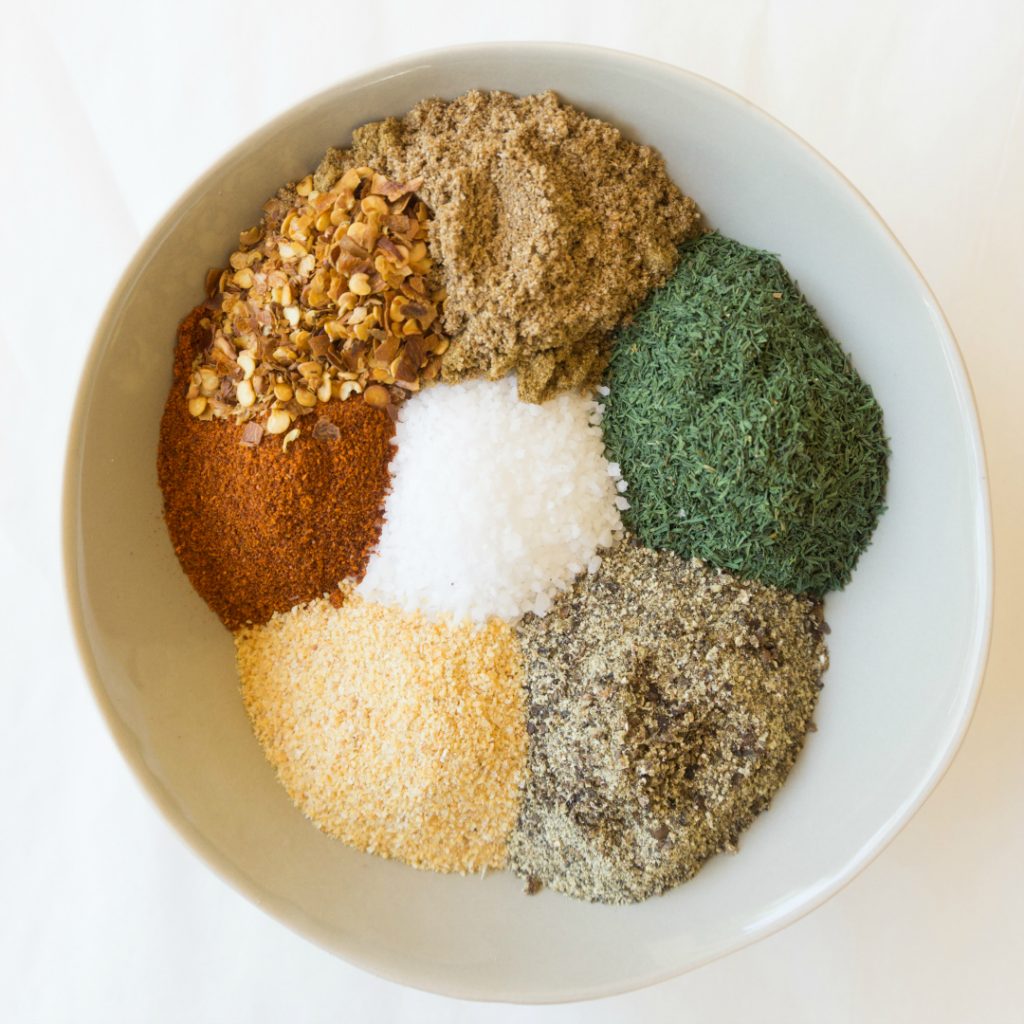 It will take you just a couple of minutes to learn why you should make this homemade seasoning for steak.
The next time you're at the grocery store, look at the ingredients on a bottle of McCormick steak seasoning.
You may be surprised to learn that there are hydrogenated oils on the list of ingredients!
Not only are the oils unhealthy, trans fat oils, but they are also completely unnecessary in steak seasoning!
What are hydrogenated oils?
Manufacturing companies use hydrogenated oils to extend the shelf life of certain products, as well as to lower their food costs.

It is created by adding hydrogen to liquid vegetable oil. When this happens, the liquid unsaturated fat becomes a solid, saturated fat.
When you can control what goes into your steak spice blend, you can be sure that it will be the very best seasoning for steak!
Plus, buying a quality cut of beef to make grilled steak can be expensive.

As a result, you will want to use seasonings that allow the flavor of the beef to shine.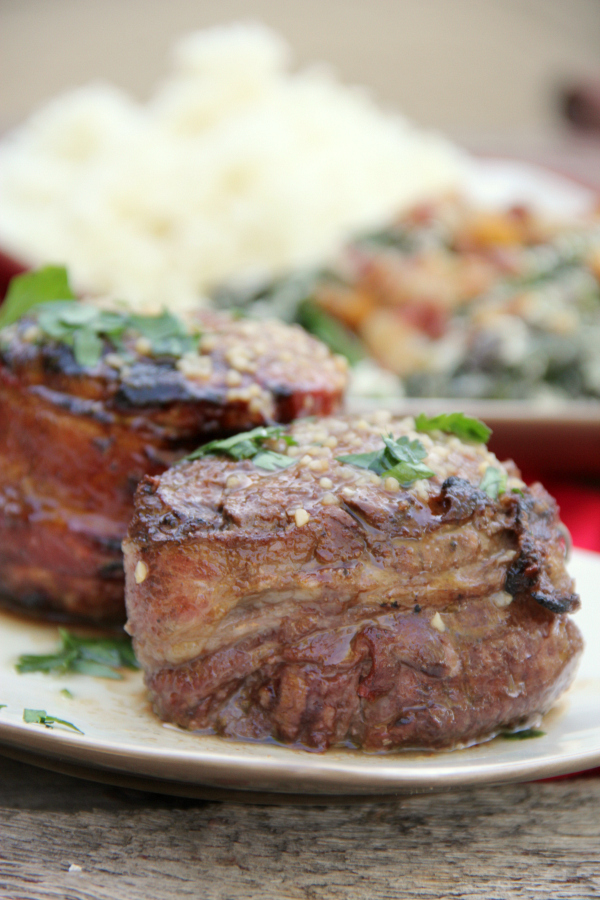 What's in the best steak seasoning?
There are seven all natural spices in this blend, which happen to be the same ones that McCormick steak seasoning has.

The difference is, you won't add any unhealthy chemicals to your blend!
Kosher salt
Black pepper
Dill weed
Ground coriander
Garlic powder
Paprika
Red pepper flakes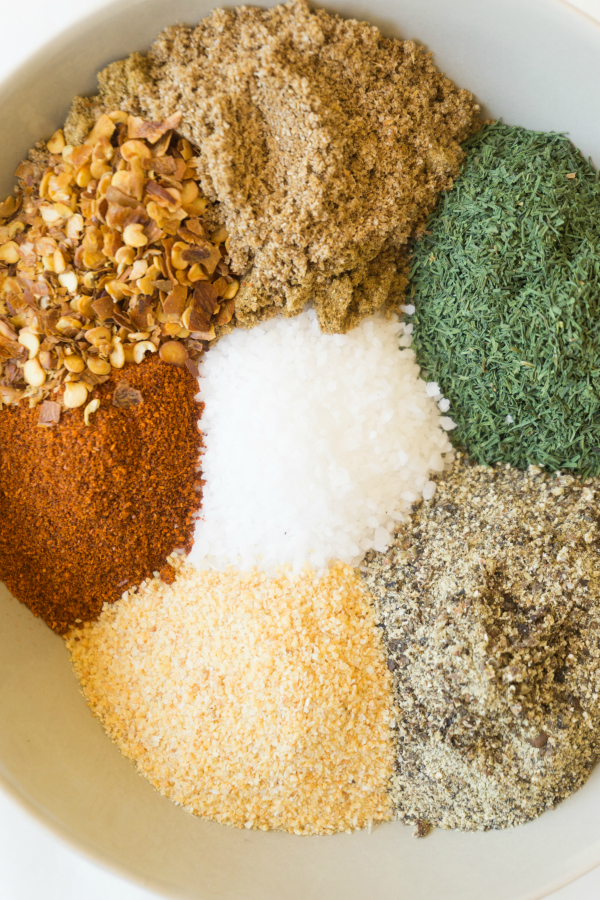 Other uses for the spice blend
In addition to being the best seasoning for steak, you can use the seasoning in other delicious ways, too.

Here are a few ideas:
Add a teaspoon of seasoning to two pounds of ground hamburger the next time you make grilled burgers.
Give your sloppy joes a boost of flavor.
Sprinkle the seasoning on to any type of fish filets, but especially salmon. The dill in the seasoning will really lift the flavor of the fish.
Shake some of the seasoning onto your favorite garden salad
Sprinkle some on a vegetable quiche or a frittata.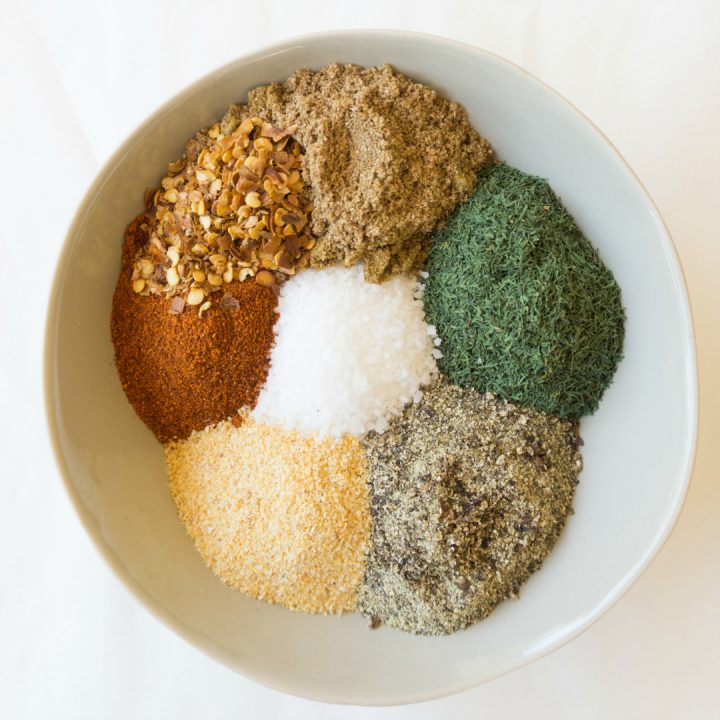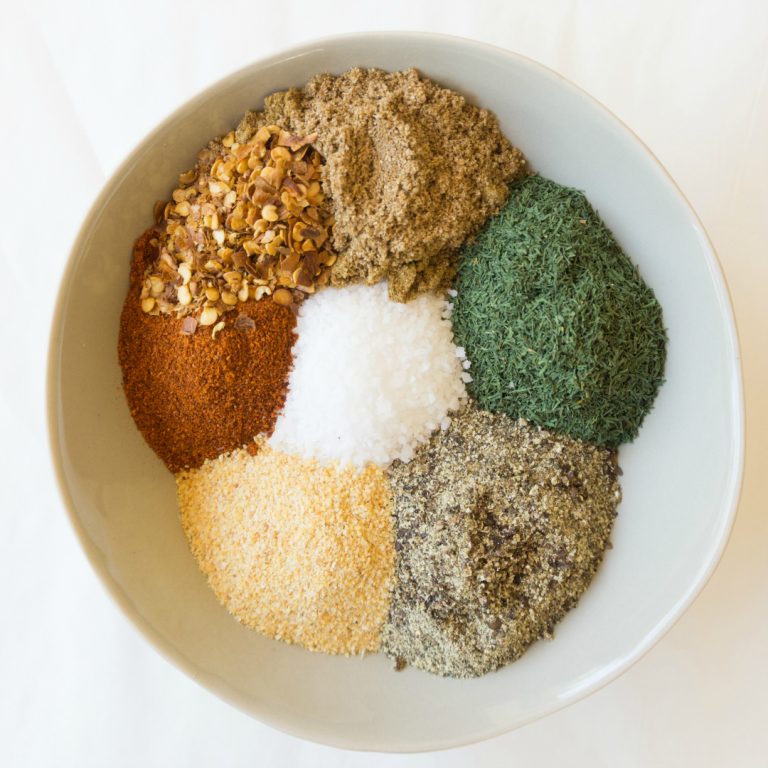 Best Steak Seasoning
The best seasoning for steak is one that has ALL NATURAL ingredients, like this one! No preservatives or other mystery ingredients. Just flavorful spices to help you make a delicious grilled steak.
Ingredients
2 tablespoons coarse kosher salt
4 teaspoons dill weed
1.5 tablespoons coarsely ground black pepper
4 teaspoons coarsely ground coriander seeds
2 teaspoons garlic powder
2 teaspoons paprika
1-2 teaspoons crushed red pepper flakes
Instructions
Combine everything together in a small bowl and store in an airtight container.
To use, sprinkle liberally on steaks or add to ground beef for hamburgers
Nutrition Information:
Yield:

8
Serving Size:

1 teaspoon
Amount Per Serving:
Calories:

11
Total Fat:

0g
Saturated Fat:

0g
Trans Fat:

0g
Unsaturated Fat:

0g
Cholesterol:

0mg
Sodium:

1588mg
Carbohydrates:

2g
Fiber:

1g
Sugar:

0g
Protein:

0g
This nutritional information is an estimate may vary, depending on brand and type of ingredients used. It is not intended to replace the advice of a licensed dietician or physician.