This post may contain affiliate links. Please read my disclosure.
For easy desserts for Valentine's Day, it doesn't get better than these adorable heart shaped strawberry shortcakes! An easy no-bake dessert that your Valentine will love.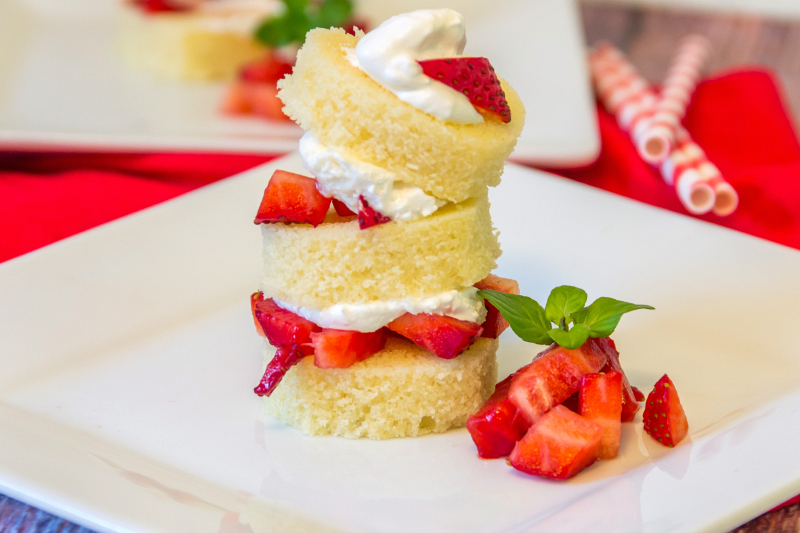 I love easy desserts! I love Valentine's Day! This is a match made in heaven and it's ready in less than 15 minutes. I used store bought ingredients because I needed this to be super quick (hey…a short cut is good sometimes). I made another super quick dessert using this same pound cake, but it's more adult themed….you have to check out my boozy pound cake with orange liqueur creme. It's to-die-for! But these heart-shaped, easy valentine's desserts are perfect for the whole family.
Have you following all of my 15 Minute Suppers posts? They have been so much fun. Each week, I team up with some friends and share a meal that you can get on your table is only 15 minutes. Well, this week we decided it would be fun to a Valentine's dessert themed challenge. So keep reading after the recipe to find links to a bunch of other quick desserts for Valentine's Day!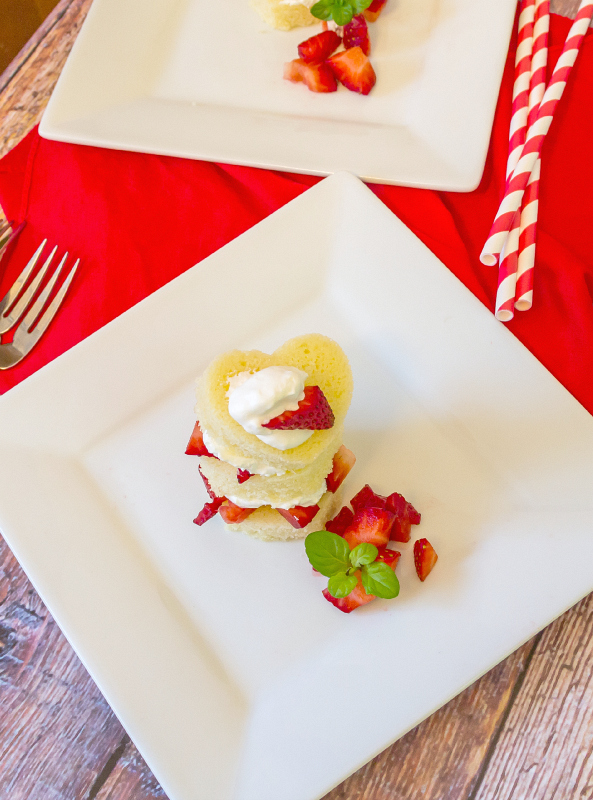 I realize this strawberry shortcake isn't the most original idea in the world, but using a small heart-shaped cookie cutter to shape the cake into mini hearts and then layering everything creates an impressive yet super easy and scrumptious dessert!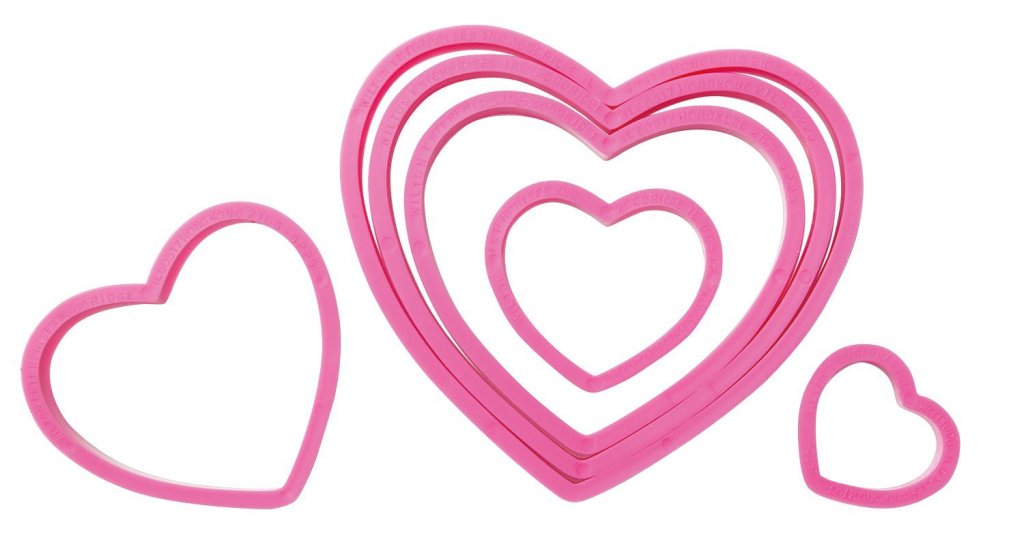 So, this really isn't a recipe, but more of a quick technique. Super easy!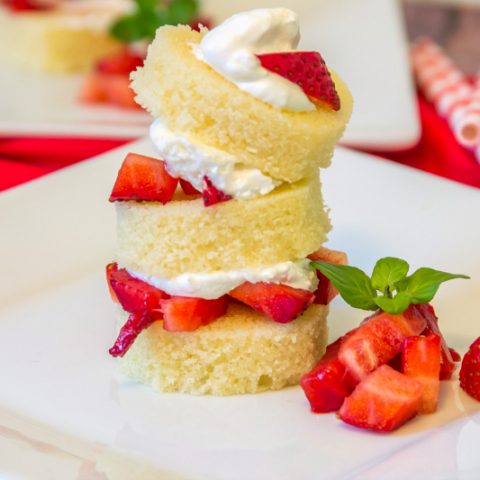 Strawberry Shortcakes - Easy Desserts for Valentine's Day
When it comes to easy desserts for Valentine's Day, it doesn't get better than these adorable heart shaped strawberry shortcakes! An easy no-bake dessert that your Valentine will love.
Ingredients
1 premade pound cake (usually found in the produce section)
1 clamshell strawberries
1 tub frozen whipped topping, thawed
fresh mint for garnish (opt)
Instructions
Slice pound cake into 1/2 inch slices and cut with heart shaped cookie cutter. Repeat two more times for each serving. Each serving needs three heart pieces.
Wash and dry strawberries and cut into tiny pieces (about the size of an pencil eraser).
Place one piece of cake on each serving plate, scoop a small spoonful of strawberries on top and then top with whipped topping. Repeat two more times. Garnish with extra strawberries and mint leaves.
We are having so much fun today on #15MinuteSuppers! We are all sharing quick and easy Valentine's Day Dessert ideas that are ready in 15 minutes or less! I know, super awesome right?!?!? So check out what everyone else made this week…
Follow 15 Minute Suppers on Facebook | Twitter | Instagram | Pinterest
and look for the #15MinuteSuppers hashtag too!
Valentine's Day Strawberry Rice Krispie Treats from Better in Bulk
Cherry Biscuits from Lizzie Jane Baby
Easy Heart-Shaped Desserts for Valentines Day from Around My Family Table
Strawberry Rhubarb Sauce from Confessions of an Overworked Mom
No Bake Cherry Cheesecake from Just 2 Sisters
Molten Chocolate Cakes from Songs Kate Sang
Chocolate Almond Butter Croissants from Jen's Journey
Quick and Easy Valentine's Dessert Skewers from Celebrating Family
Quick Valentine Cookies from East Valley Mom Guide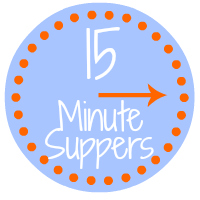 Bloggers…would you like to join us at #15MinuteSuppers? We'd love to have you! Please check out the 15 Minute Suppers website or ask to join the Facebook group (for bloggers only) to participate on Fridays…we'd love to have you join us.
Never worry about dinner again....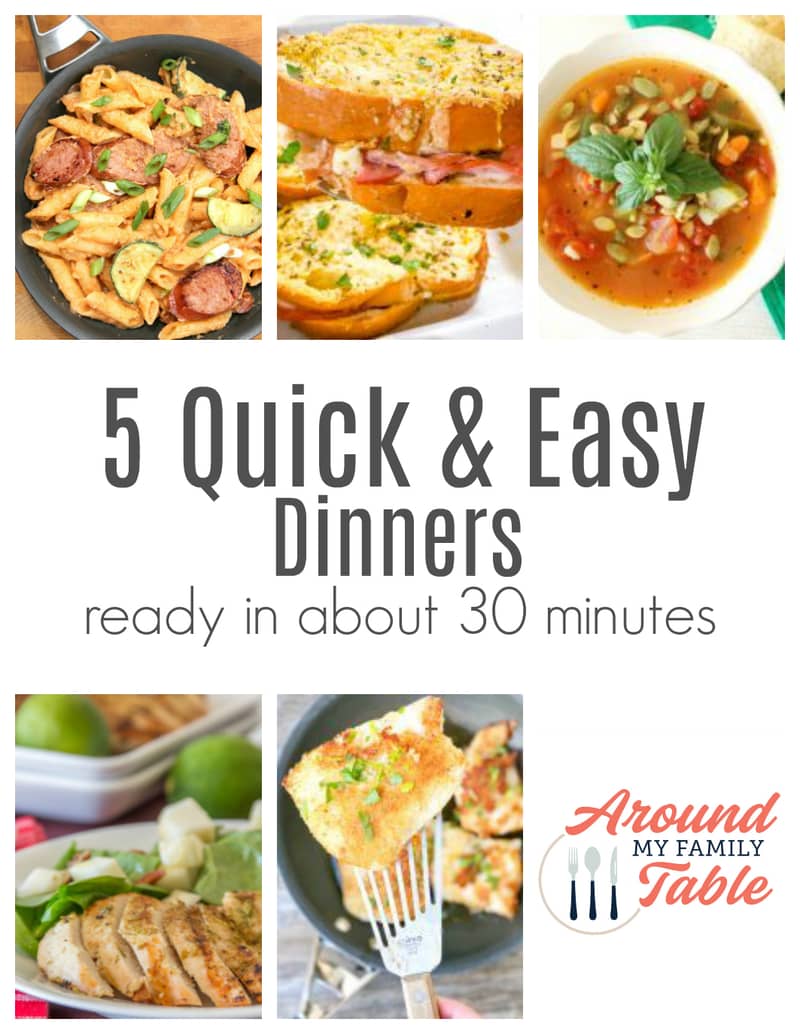 Subscribe to get my 5 favorite Quick & Easy dinner recipes and FREE weekly meal plans