This post may contain affiliate links. Please read my disclosure.
Taking time to properly clean your kitchen sink is a must to avoid food borne illnesses. Learn how to clean your stainless steel sink in less than 5 minutes per week to keep it sanitized and shiny. This method actually works for all kitchen sinks.
Be sure to sign up for my email list….seasonal recipes in your inbox every week!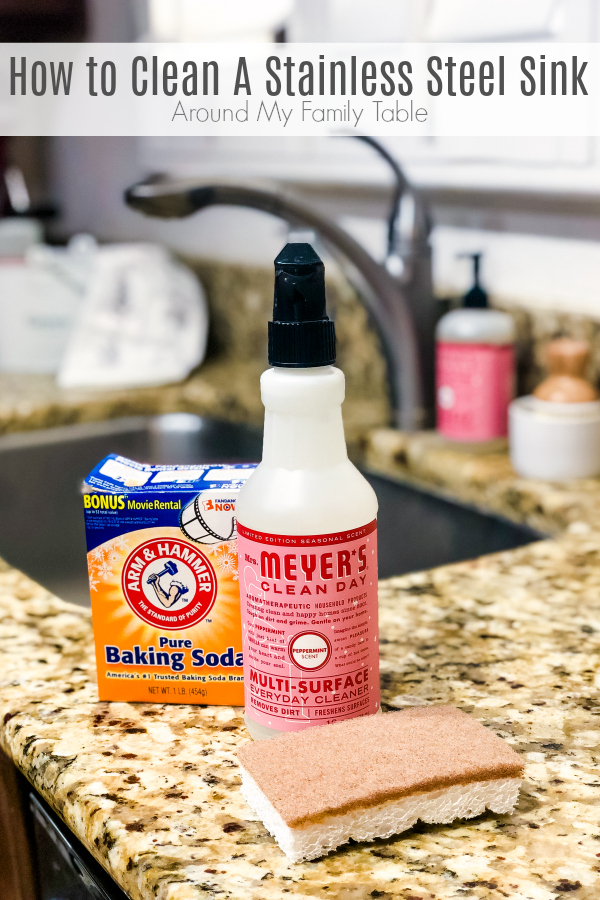 How to Clean Your Stainless Steel Sink
The best way to clean a stainless steel sink (or any sink for that matter) is by using a mixture of baking soda, eco-friendly multi purpose cleaner and vinegar.
Step 1: Sprinkle baking soda over the entire sink, up the sides, and on the faucet.
Step 2: Spray Mrs. Meyer's Multi Purpose cleaner over the entire sink.
Step 3: Use a nylon scrubber or rough side of a sponge to rub the cleaner and baking soda over the entire sink, up the walls, and over the faucet. Rinse well.
Step 4: Mix a little baking soda and vinegar into a paste. Use an old toothbrush to scrub hard water stains and small cracks around the sink and faucet. Rinse.
Step 5: Use a clean towel to dry the sink.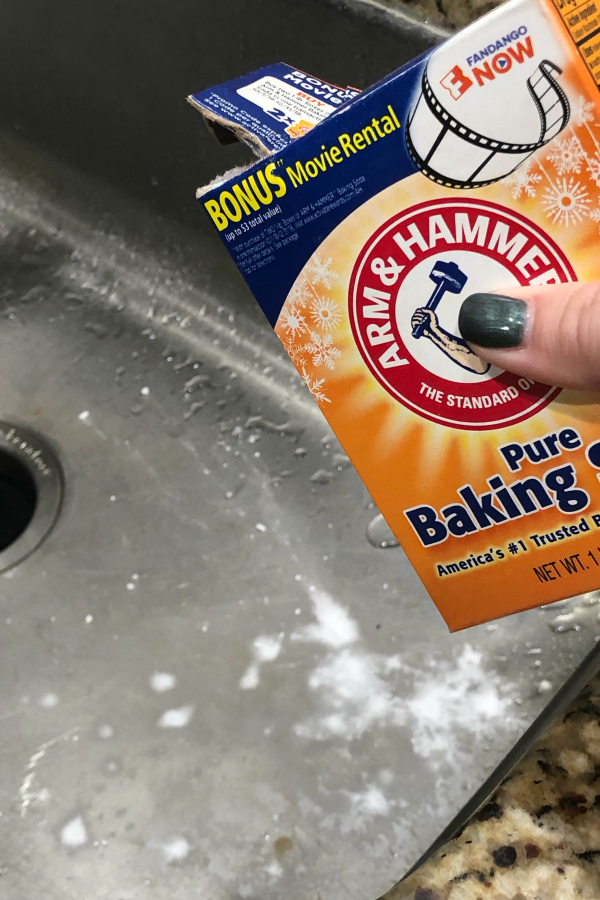 How to Disinfect Stainless Steel Kitchen Sink
Unfortunately, the use of baking soda, vinegar, and most natural cleaners are not true disinfectants. However, vinegar is able to effectively at kill E. coli, salmonella and shigella bacteria. If you truly need to disinfect or sanitize your sink, the use of harsher chemicals such as bleach or hydrogen peroxide are needed. Do not mix chemicals otherwise dangerous fumes could be created.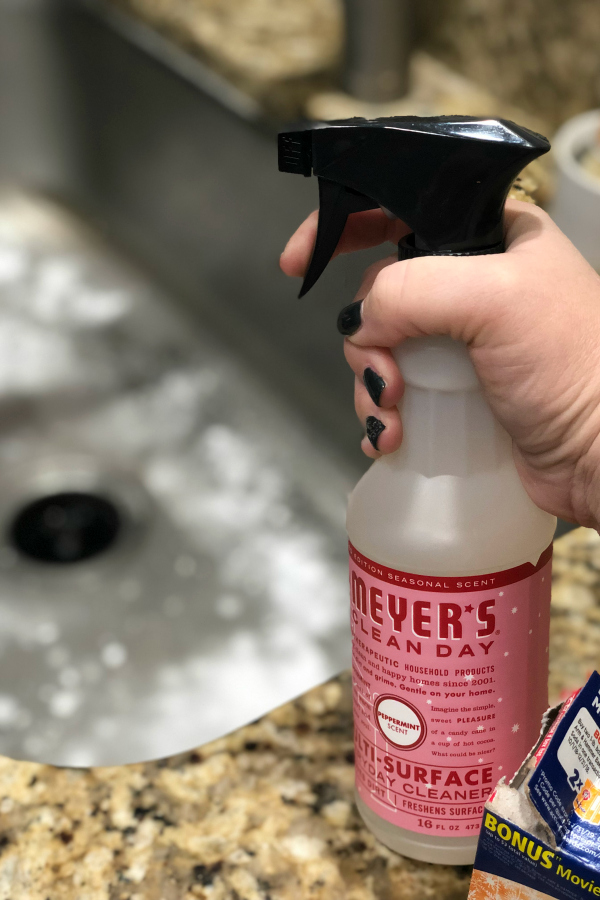 How to Make your Kitchen Sink Shine
Y'all are not gonna like this answer because it takes constant attention. How I make my stainless steel sink shine is by keeping it dry. Yes, that means that after every single time the faucet is turned on it has to be wiped out with a dry towel. I told you that you wouldn't like my answer! And honestly, I only do this at night after all the dishes are done. Then I have a shiny sink in the evening and when I wake up in the morning.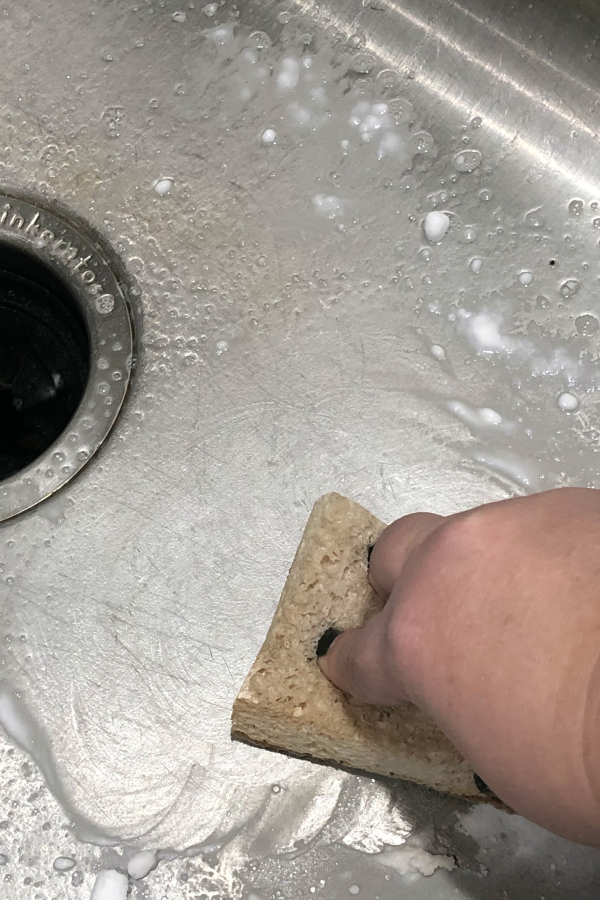 Best Kitchen Sink Cleaner
Honestly, the best kitchen sink cleaner is to keep it simple. Steer clear of harsh chemicals and use a mixture of baking soda, vinegar (check out my vinegar cleaning tips), and Mrs. Meyer's multi-surface cleaner. I love to use natural items to clean my house and these three I'm happy to give a place in my cleaning caddy.
I order my Mrs. Meyer's cleaning supplies from Grove Collaborative since they have the biggest selection of products and scents. Plus Grove Collaborative has a lot of other eco-friendly cleaners and products that I'm okay using in my house around my kids and pets. Plus I've set up auto-shipment so I don't have to worry about reordering before I run out…a box of supplies comes on a schedule that I picked.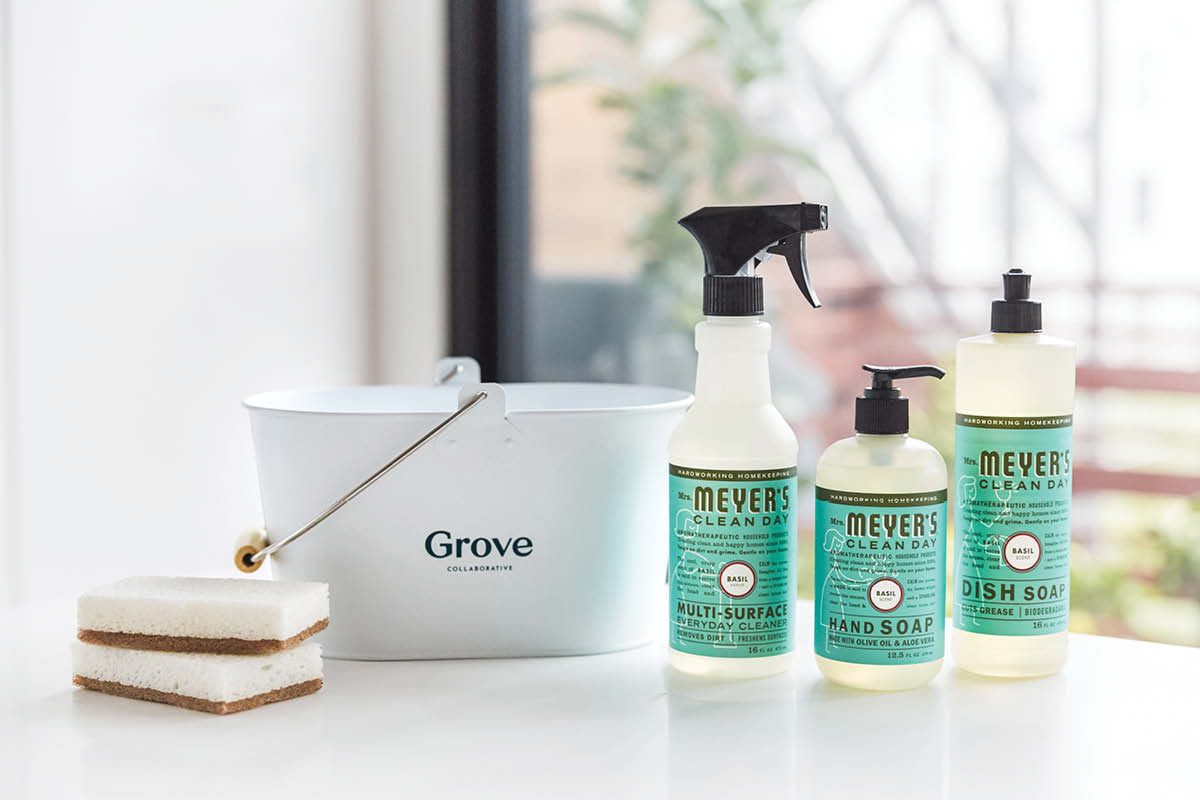 Right now, new Grove Collaborative customers can receive
Mrs. Meyer's Hand Soap
Mrs. Meyer's Dish Soap
Mrs. Meyer's Multi-Surface Spray
Grove Matte Caddy
Grove Walnut Scrubber Sponges (my fav!)
plus spend $39 and also get a Grove Stoneware Tray
If you are an existing customer, you take advantage of the free Grove Walnut Scrubber Sponges deal.
This offer does change throughout the year, but they usually have something going several times of year for new and existing customers.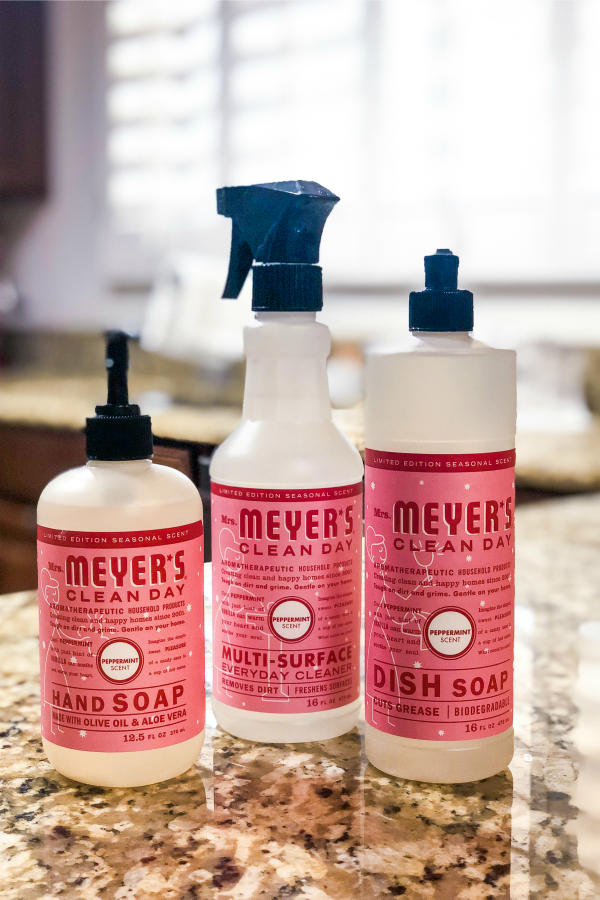 I'll be sharing all my favorite cleaning methods, so I hope you'll pop over and see if there are any others that interest you. Also, you can follow along on (and be sure to tag me too @myfamilytable):