This post may contain affiliate links. Please read my disclosure.
This January — What's in Season Guide is full of tips and recipes to inspire you to shop and eat seasonally.
Happy New Year & Happy January. If you are like me, I try to save money at the store by buying produce that's in season. It's cheaper, it's fresher, and it didn't travel very far to get to your table. I've wanted to do this series for several years now and I'm just not getting to it.
Be sure to sign up for my email list….seasonal recipes in your inbox every week!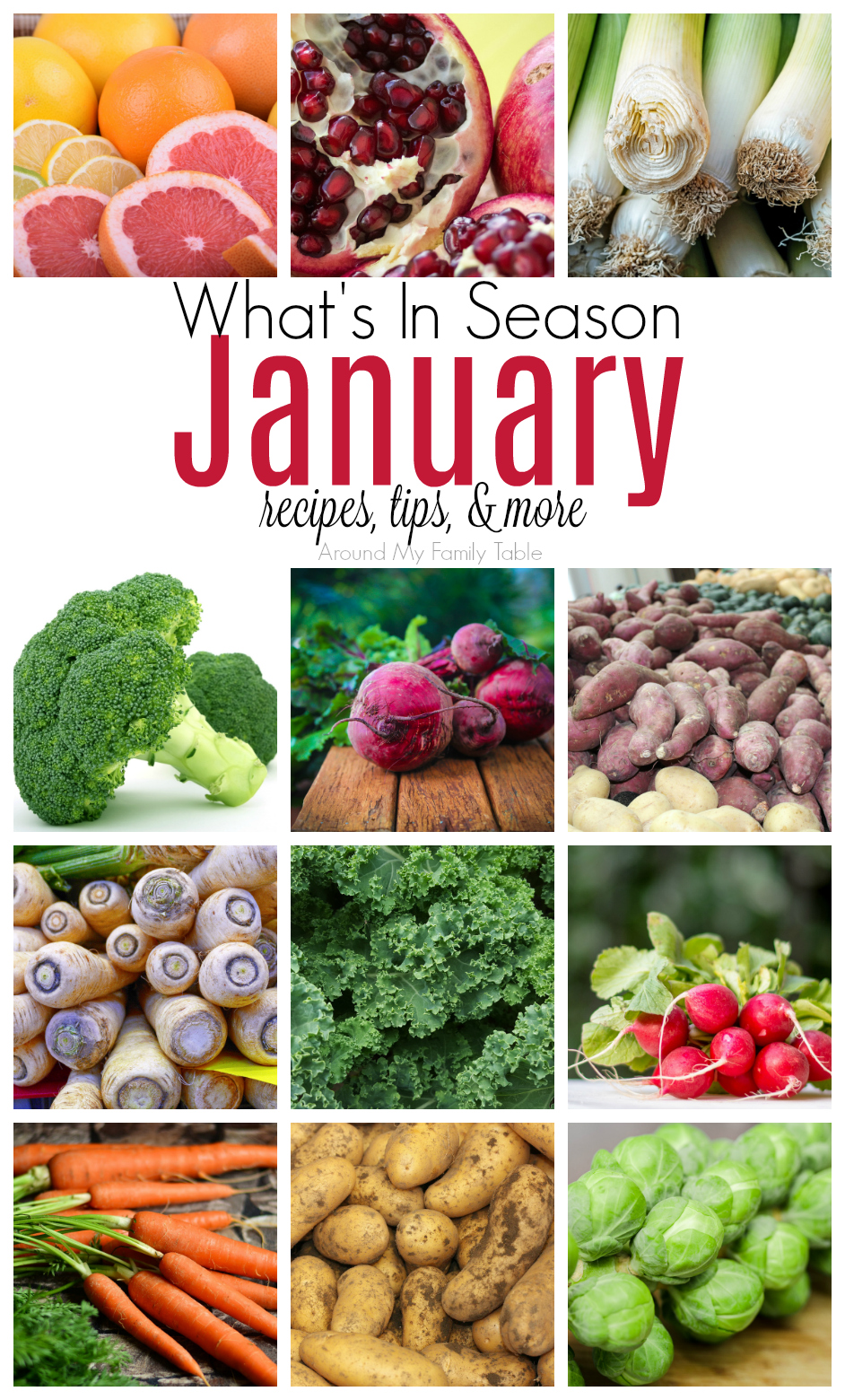 Winter is full of hearty root vegetables and plenty of citrus. Citrus and Pomegranates are about the only fruit that's in season this time of year.
Looking for more resources on your food journey? Check out my Feeding a Family on a Budget guide or this Budget Friendly Menu Planning. I have lots of menu planning guides for various occasions and even a monthly & weekly menu planning printable that's super helpful. Lastly, the best thing for eating healthy and in season is a well stocked pantry.
January — What's in Season Guide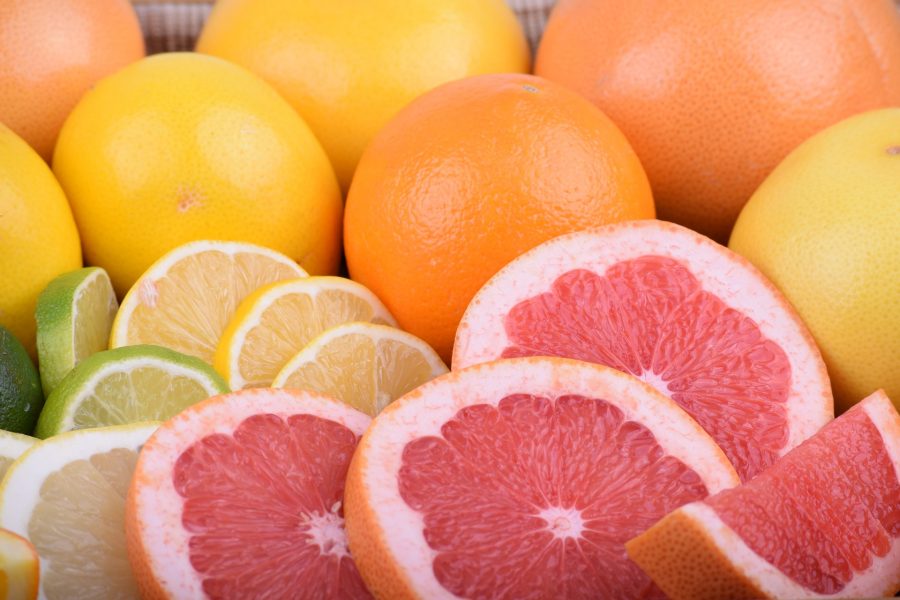 Citrus
I love citrus…really all of it! We have like 5 citrus trees: orange, lemon, lime, grapefruit, and kumquat. Seriously, fresh picked citrus is one of my favorite things in the whole world. Find a U-Pick location near you if you can and go to town. I juice almost all my lemons and freeze in 2 cup proportions for summer-time lemonade!
Triple Citrus Chicken
Orange Scallion Quinoa
Grapefruit Scones
Lemon Thyme Salmon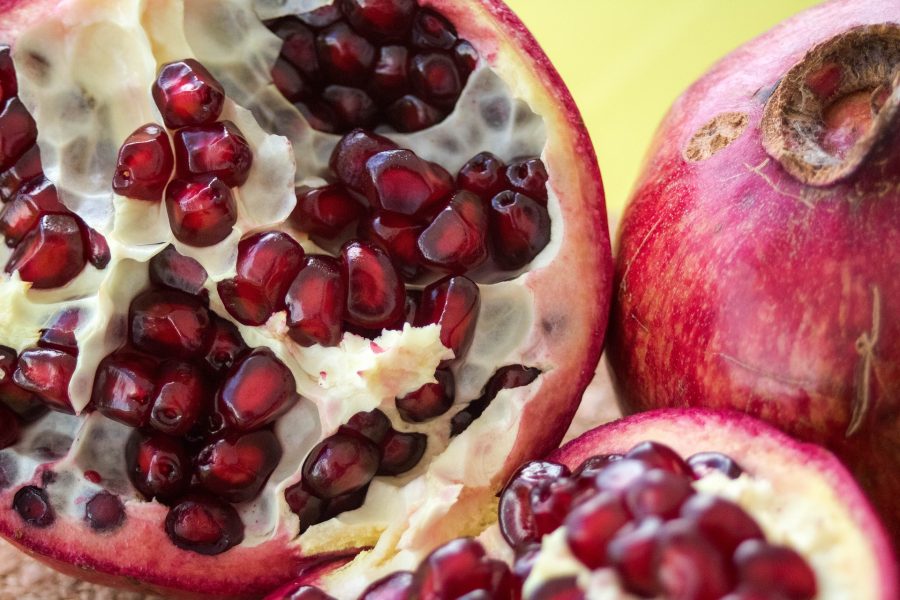 Pomegranates
I recently fell in love with pomegranates. They are crazy expensive in the store though, so I planted a tree too. lol My tree doesn't produce a lot yet, so I end up buying a bunch this time of year for salads and snacking. Check out the best way to get the seeds out of a pomegranate HERE.
Pomegranate & Goat Cheese Salad
Pomegranate Lemonade
Rainbow Salad with Pomegranate Vinaigrette
Bacon Wrapped Scallops with Pomegranate Sauce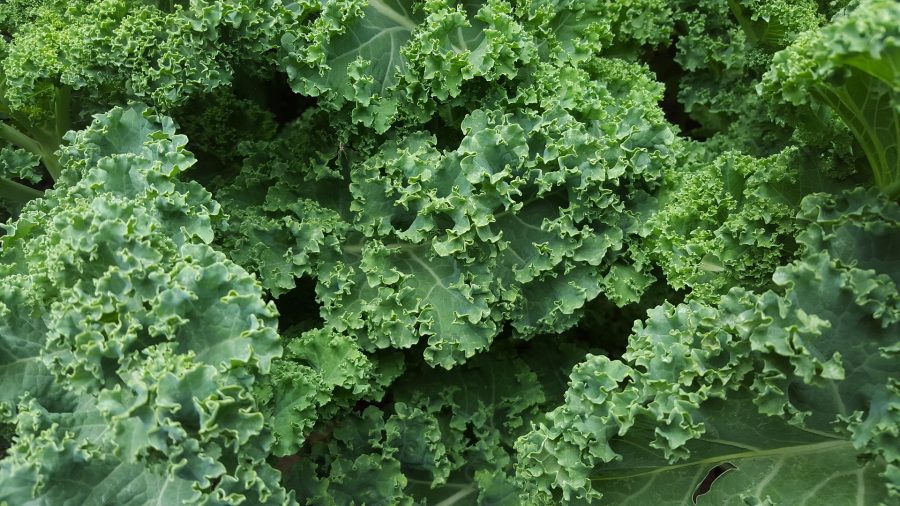 Kale
I love kale chips and adding kale to smoothies, but that's about where my use of kale ends. Sometimes it finds its way into a hearty soup.
Kale Smoothies
Portuguese Kale & Potato Soup
Kale Pesto
Cheesy Bacon Kale Stuffed Chicken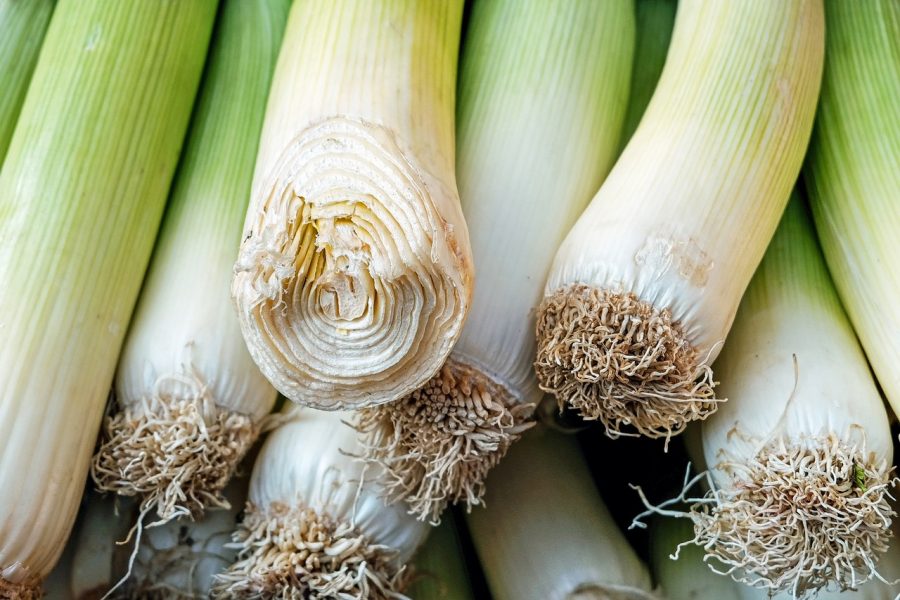 Leeks
I enjoy leeks, but I don't cook with them often. They are sometimes hard to find here, but when I spot them I pick up a few and use them in soups, breakfast dishes, and side dishes.
Broccoli Leek Quiche
Braised Chicken with Sweet Potatoes & Leeks
Chicken Ham & Leek Pie
Potato Leek Soup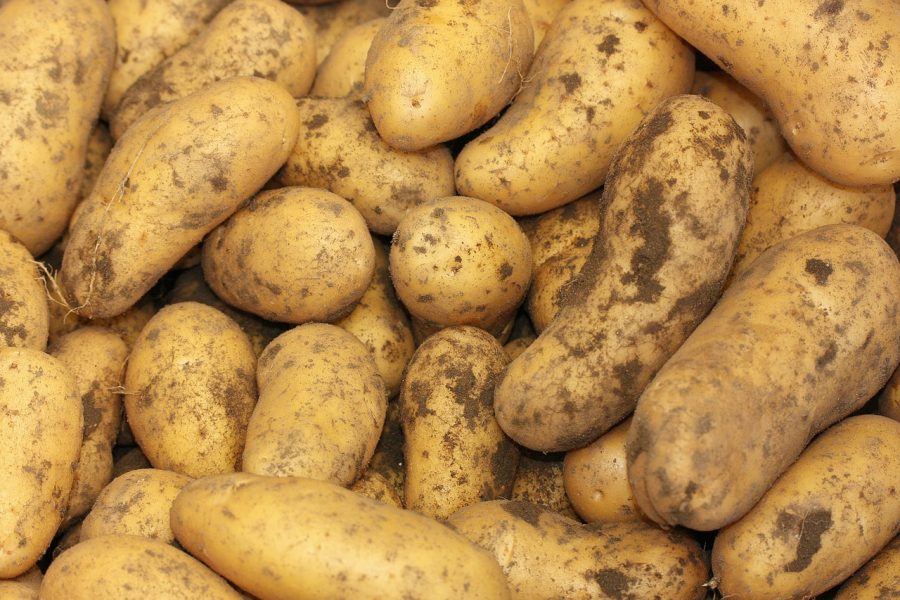 Potatoes
I love potatoes…really cooked any way will do. Baked, Fried, Boiled, Grilled…just give me all the potatoes and I'm a happy girl!
Easy Slow Cooker Potatoes
Loaded Potatoes
Homemade Mashed Potatoes
Potato Chowder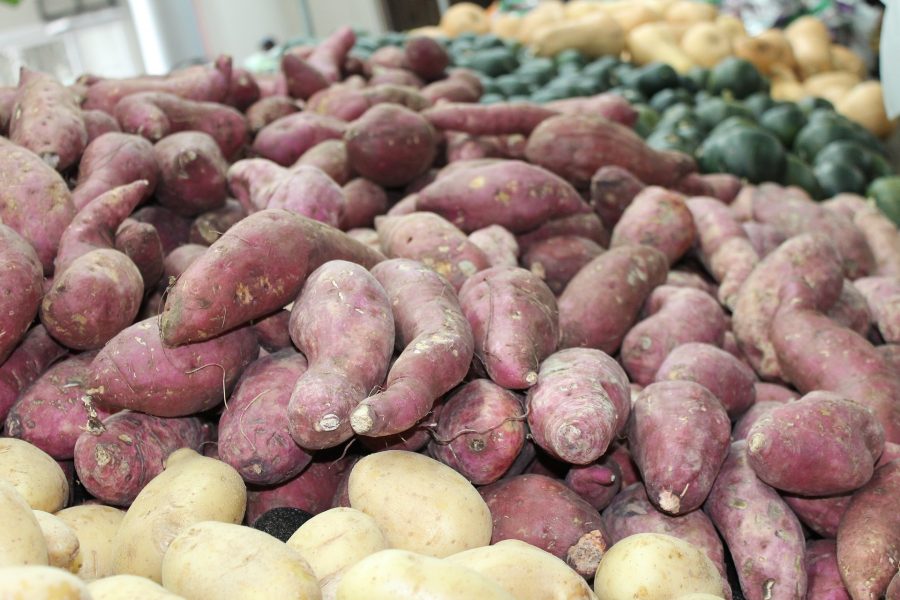 Sweet Potatoes
Wanna know what I love even more than potatoes? Sweet Potatoes! I usually just eat them plain…no butter, no sugar, no cinnamon. Just a baked sweet potato and a juicy steak and I'm set!
Mashed Sweet Potatoes with Browned Butter
Sweet Potato Donuts
Restaurant Style Baked Sweet Potatoes
Sweet Potato and Turkey Hash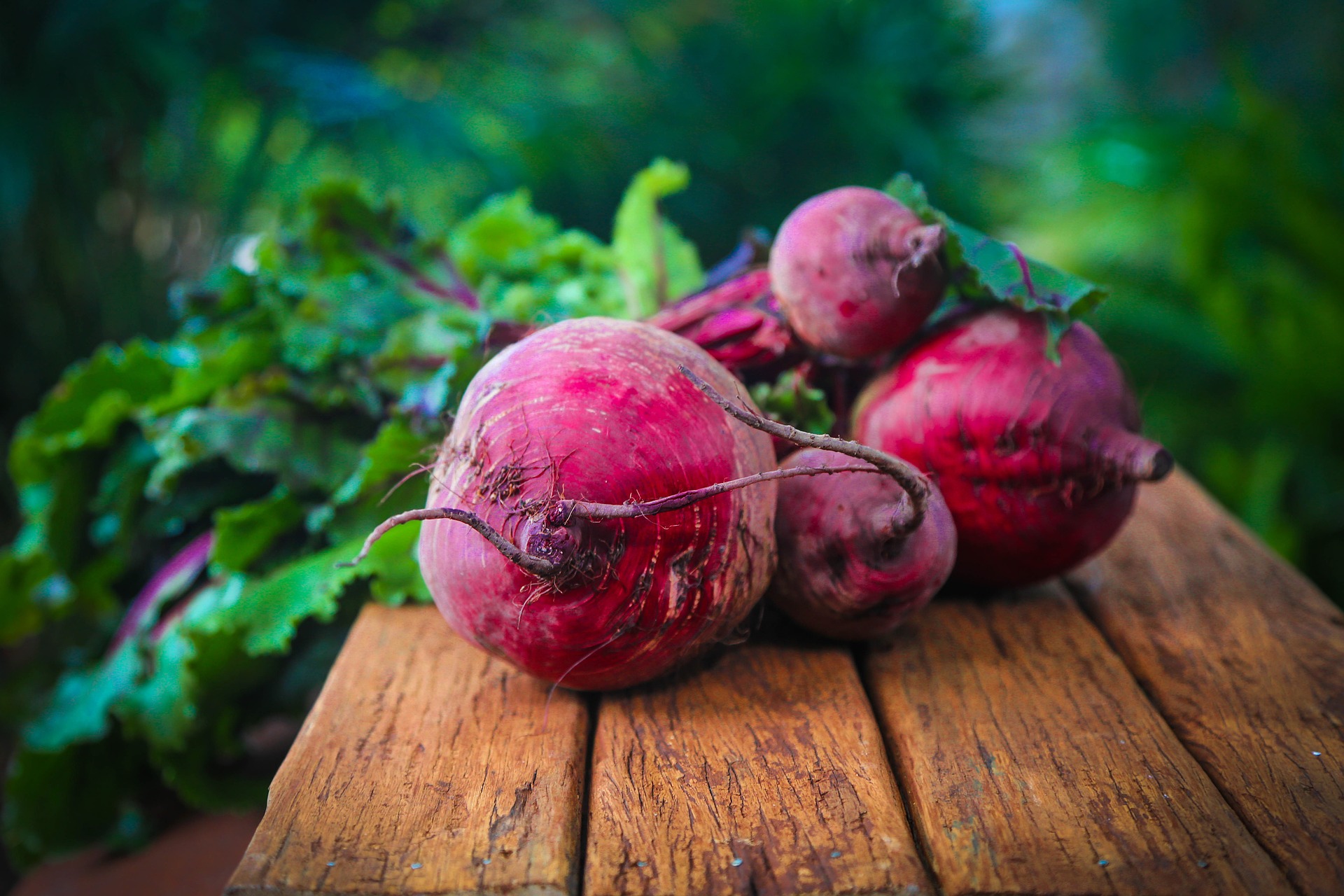 Beets
I'm not a huge fan of beets. I tolerate them, but I don't go out of my way to eat them. But this year I plan to cook with them more.
Roasted Beet Salad with Honey Balsamic Vinaigrette
Roasted Beets, Onion & Goat Cheese Tart
Savory Beet Risotto Crispy Chicken
Roasted Beet Salad with Mint Yogurt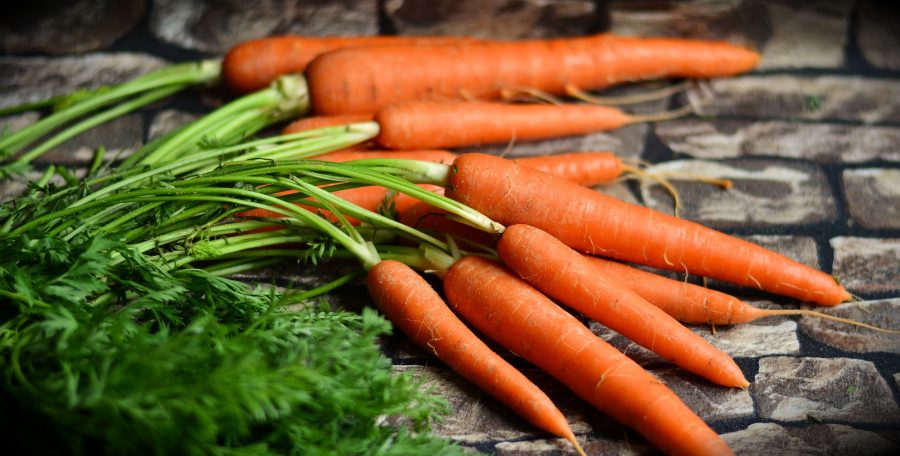 Carrots
Carrots are more than just a side dish to chicken wings (although, that's supper yummy). My favorite is to juice them or add them to smoothies…the kids will never know.
Morning Glow Tonic
Corned Beef Shepherd's Pie
3 Packet Pot Roast
Creamy Carrot and Cauliflower Soup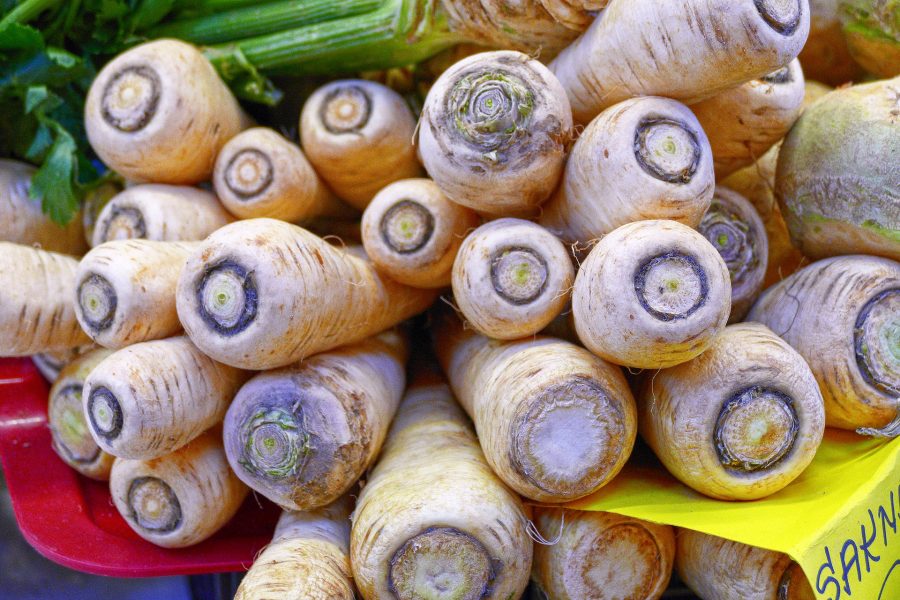 Parsnips
Mmmm…parsnips. If you haven't tried them then you need to! I had a mashed parsnips side dish a couple months ago that was to-die-for. Treat them like carrots or potatoes!
Parsnip, Carrot, & Lentil Soup
Parsnip, Leek, & Mushroom Pie
Crispy Parsnip Fries
Creamy Whipped Parsnips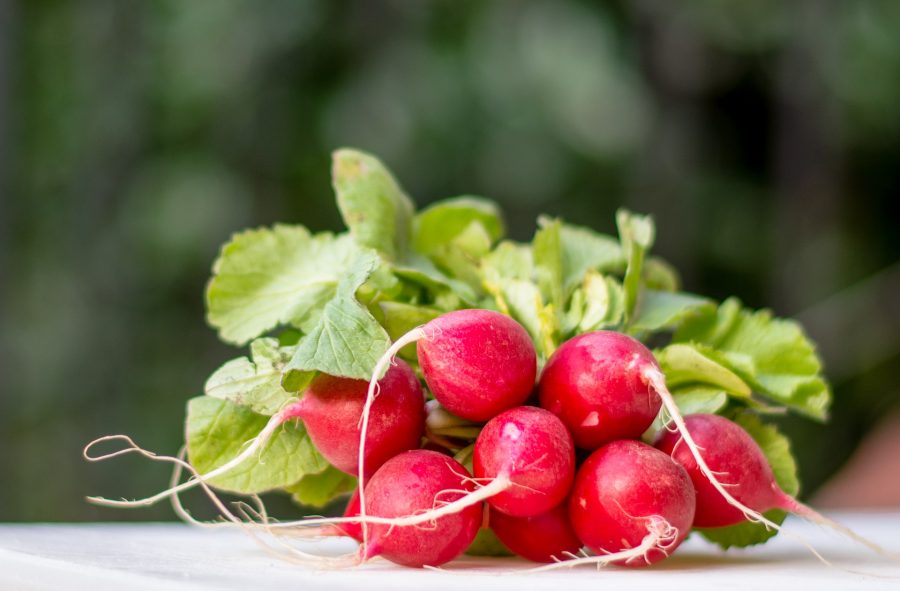 Radishes
These spicy little veggies are added as garnishes around here on some of the Mexican food. I'm not sure why, but I do love adding them to my salads and roasting them totally mellows out the flavor.
Oven Roasted Radishes & Peas
Quick Radish Pickles
Rosemary Roasted Radishes
Cabbage, Radish, & Apple Coleslaw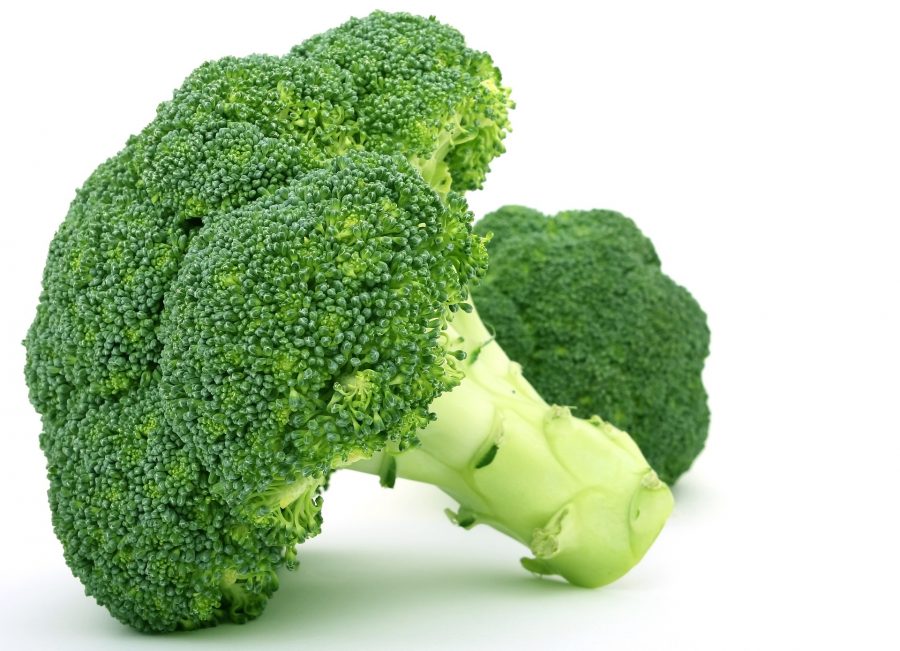 Broccoli
I serve broccoli about 3 times a week. It's one of the few vegetables that my kids will happily eat. And before you say it, no I don't cover it in cheese. I just roast in the oven with some olive oil and kosher salt and occasionally some garlic. Delish!
Broccoli Leek Quiche
Broccoli Saute with Pecans and Garlic
Broccoli Cheese Soup
Chicken Teriyaki with Broccoli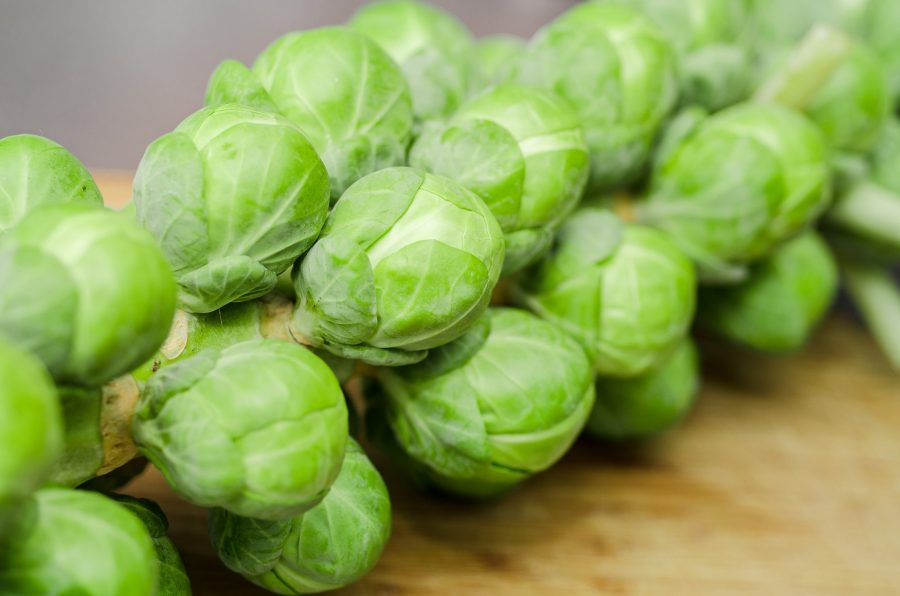 Brussels Sprouts
I don't make these as often as should. They are super fun when you can find them on the stalk…in fact Trader Joe's had them on the stalk last time I was there.
Lemon Pepper Brussels Sprouts
Cream of Brussels Sprout Soup
Bang Bang Brussels Sprouts
The Best Brussels Sprouts of Your Life
Did I miss something? What's your favorite in-season fruit or veggie during January….tell me, I'd love to know.