This post may contain affiliate links. Please read my disclosure.
Slow Cooker Black Eyed Pea Soup is an easy slow cooker soup recipe to ring in the New Year with. It's a little spicy and everyone loves it! Slow cooker recipes don't get more flavorful than this black eyed pea soup! If you're new to slow cooking, be sure to check out my slow cooker user's resource guide for great slow cooking tips and even more delicious recipes for the slow cooker.
Be sure to sign up for my email list….seasonal recipes in your inbox every week!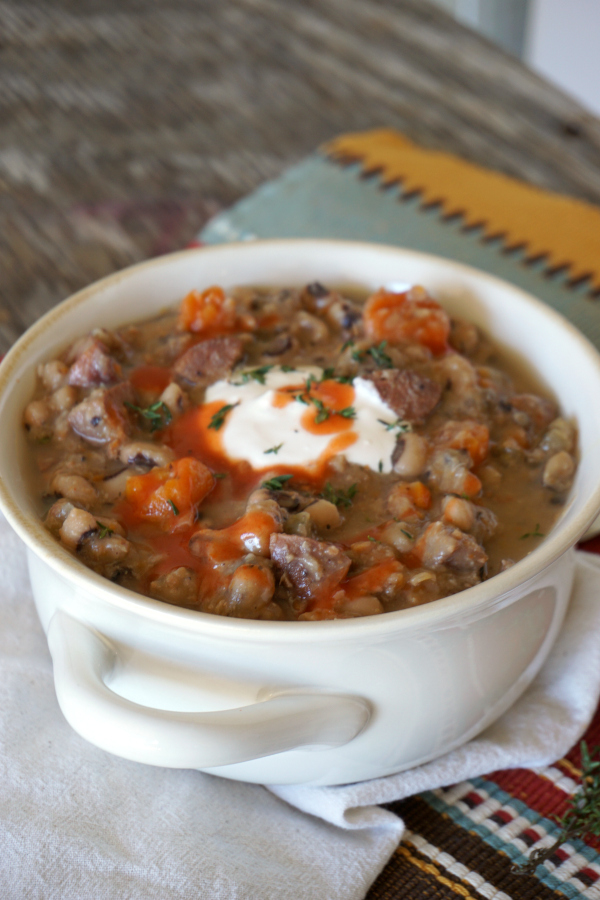 Slow Cooker Black Eyed Pea Soup
As any good Southern girl knows, eating black-eyed peas on New Year's Day will bring good luck and prosperity in the upcoming year. Unfortunately, I married a 4th generation Arizonan who hates black-eyed peas….that is, until I made this soup a couple years ago. The complaining about supper on New Year's Day has ceased! Everyone loves this recipe!
It's not really spicy, unless you add the tabasco at the end. That makes the kids happy because they can leave it off and it's perfect for them. I do like to add a little fresh thyme if I have it on hand as it adds just a touch of freshness, plus it adds a little color to the brown soup. No worries if you don't have any, it will still be delicious!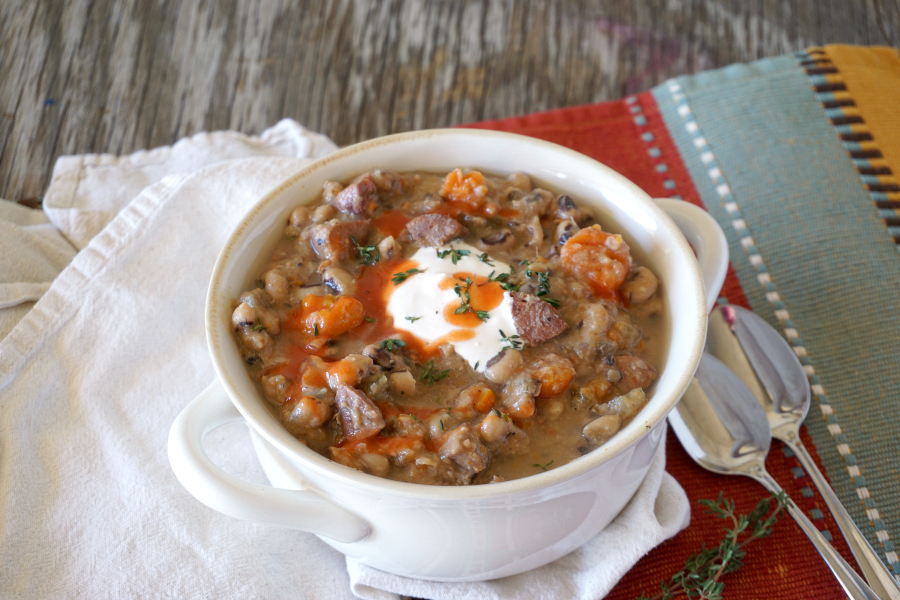 I realize this slow cooker black eyed pea soup isn't the most beautiful, but it is full of so much flavor. Make sure to use a spicy sausage that you love because it will flavor the whole soup making it so delicious. This is really the only time of year I make black eyed peas because most of my family isn't a fan, but they do enjoy the soup with a big piece of corn bread!
Traditions are huge for me and I've made black eyed peas every year on New Year's day since I moved out at 18. My mom always made a big batch of black eyed peas for New Year's day too. I've never had a case of bad luck…so I'm assuming it works! Lol!
A big bowl of my slow cooker Black Eyed Pea Soup on a cold winter day is just what you need to start the new year. It's an easy meal after a late night of partying the night before.
I love using my slow cooker for easy meals! Check out all my slow cooker recipes if you do too!
How to Make Slow Cooker Black Eyed Pea Soup Recipe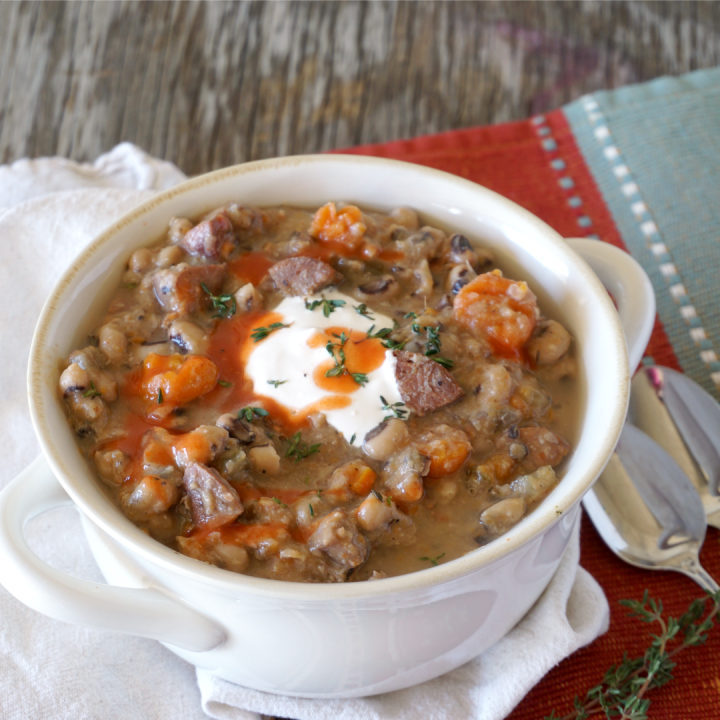 Slow Cooker Black-Eyed Pea Soup
Total Time:
6 hours
10 minutes
Slow Cooker Black Eyed Pea Soup is an easy slow cooker soup recipe to ring in the New Year with. It's a little spicy and everyone loves it!
Ingredients
1 pound dried black eyed peas
1 pound spicy sausage
6-8 cups chicken broth
1 yellow onion, diced
1 cup diced carrots
1/2 cup diced celery
6 cloves garlic, minced
1 tsp kosher salt
1/2 tsp Italian seasoning
1/2 tsp black pepper
Tabasco sauce & sour cream (opt)
Instructions
Wash and discard undesirable beans, place rest in 5 to 6 quart slow cooker (no need to pre-soak). Add everything to your slow cooker, expect the Tabasco and sour cream. Stir to combine.
Cover and cook on low for 8 hours, or on high for about 6 (I usually just cook on high all day to make sure the beans are done). Before serving, use an immersion blender to blend about 1 cup of beans. You can always use a traditional blender, if you don't have an immersion blender. Blend just enough to get the broth thicker and creamier.
Ladle into bowls and add Tabasco & sour cream to taste.
Nutrition Information:
Yield:

6
Serving Size:

1
Amount Per Serving:
Calories:

661
Total Fat:

26g
Saturated Fat:

8g
Trans Fat:

0g
Unsaturated Fat:

17g
Cholesterol:

84mg
Sodium:

8401mg
Carbohydrates:

63g
Fiber:

9g
Sugar:

17g
Protein:

46g
Recipe slightly adapted from
Crockpot 365
.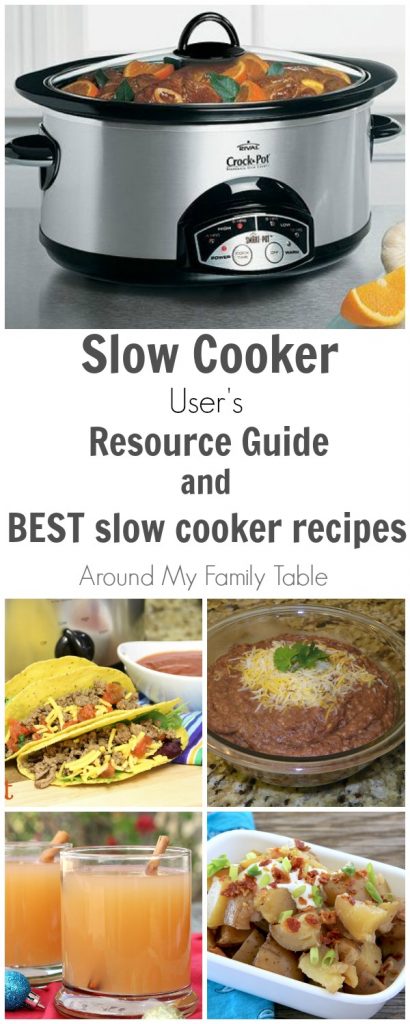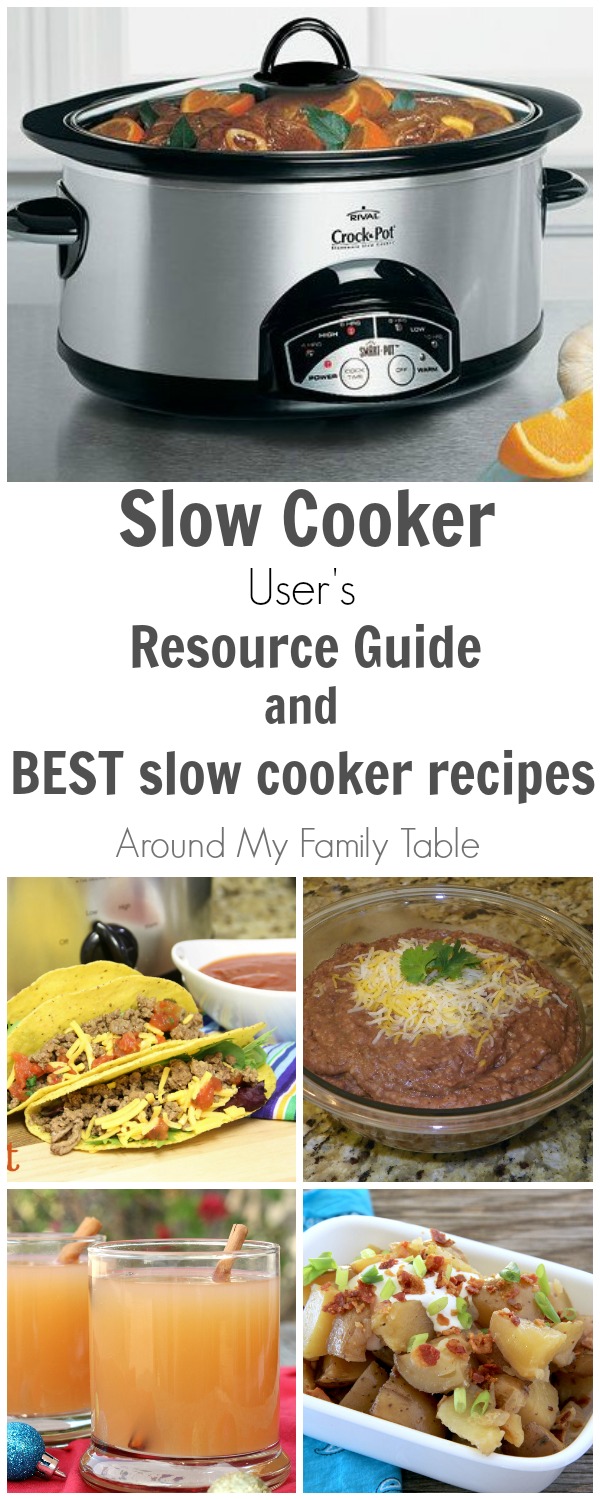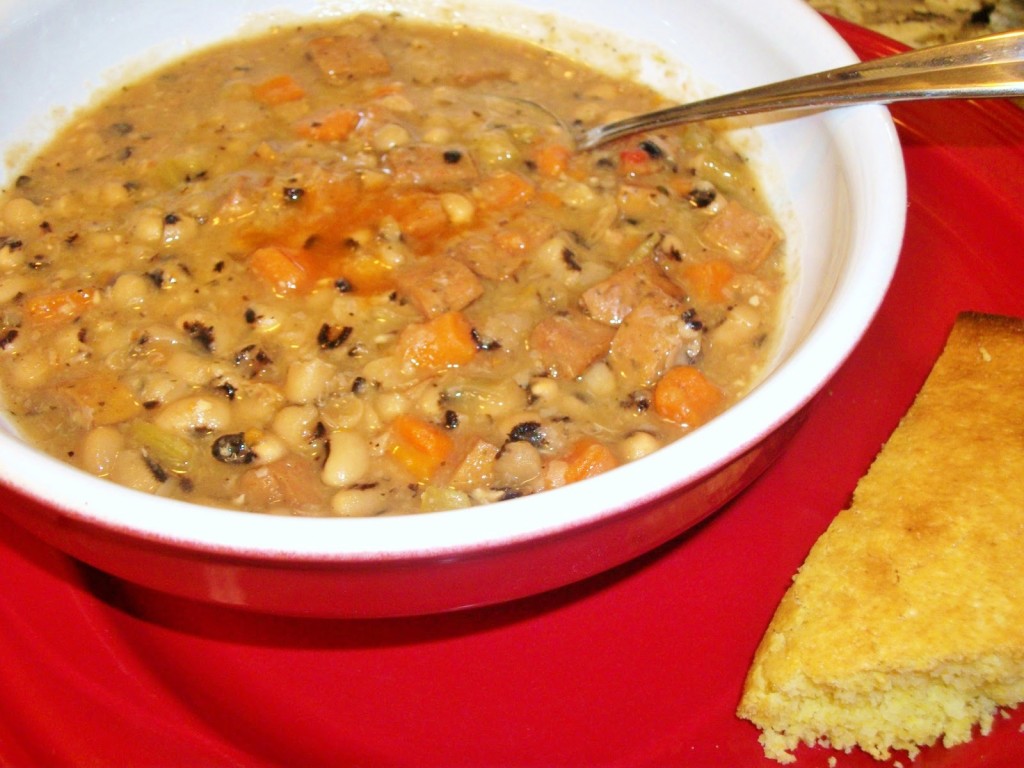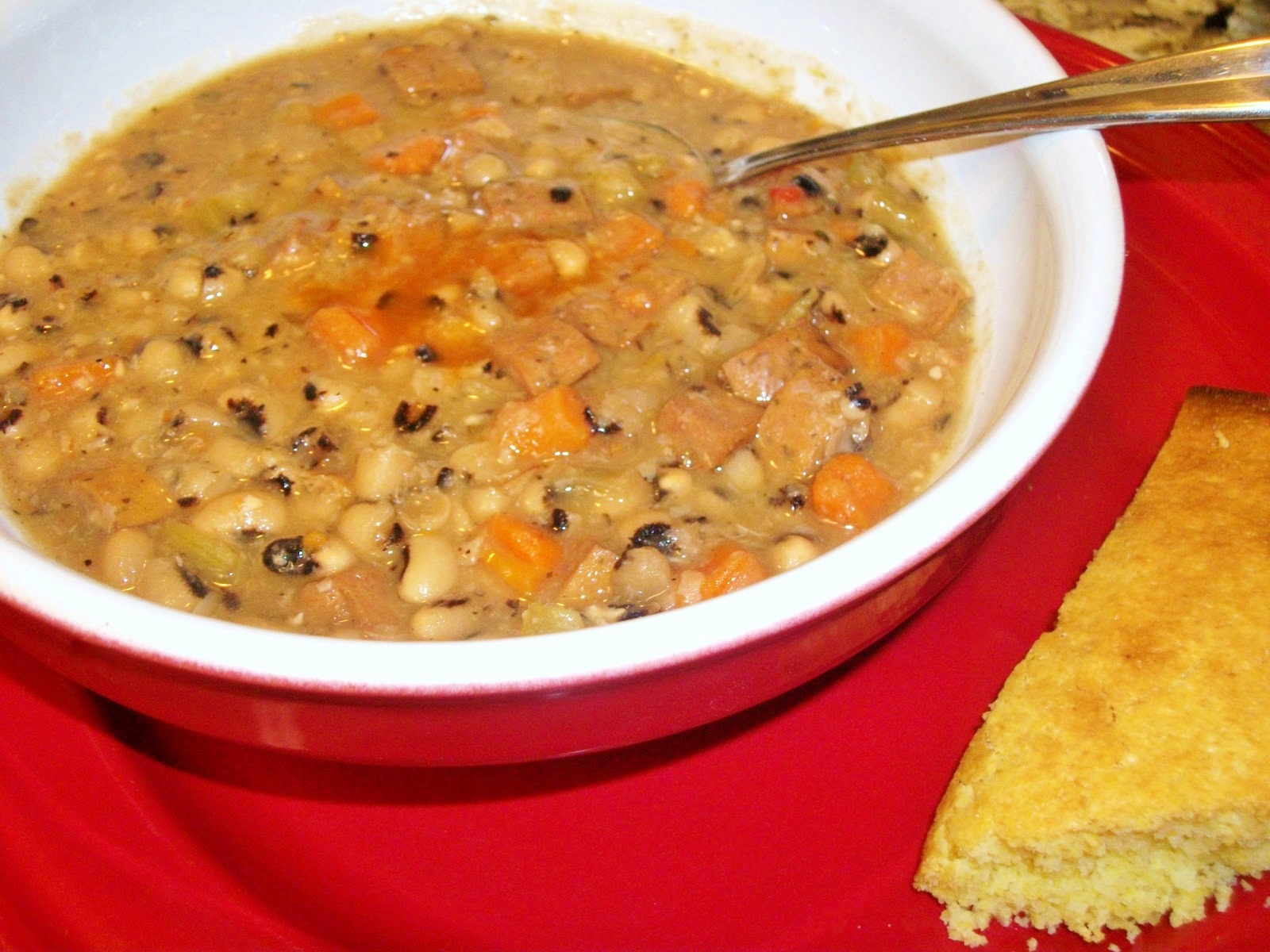 Org published 12/31/10; updated 12/13/17