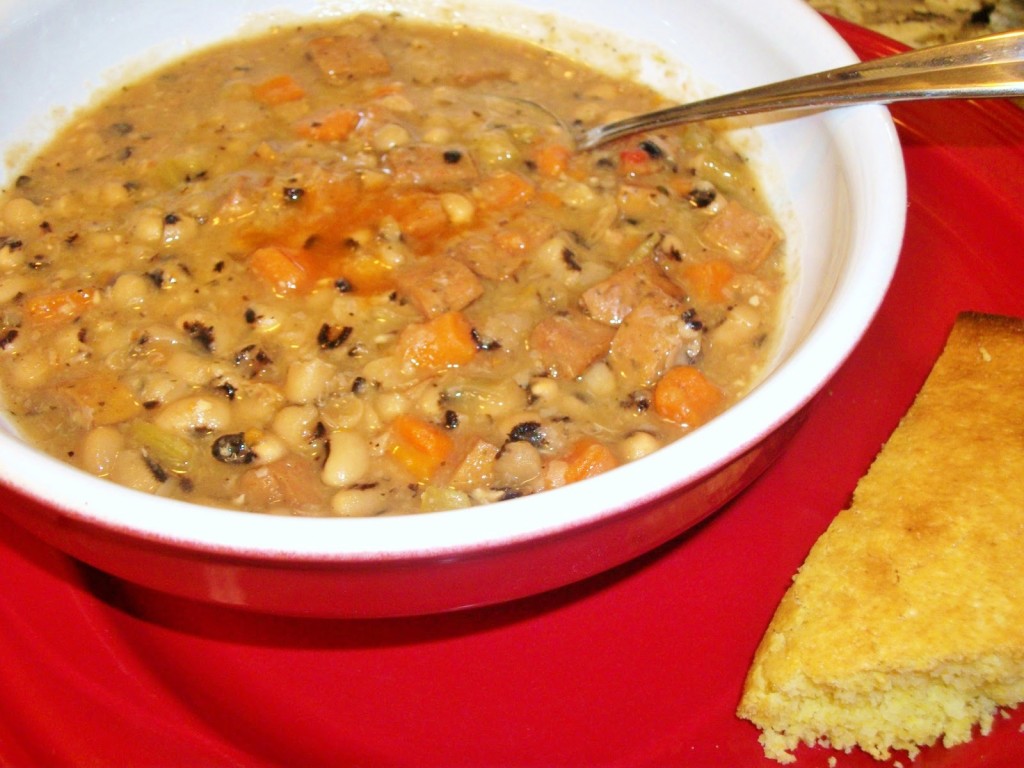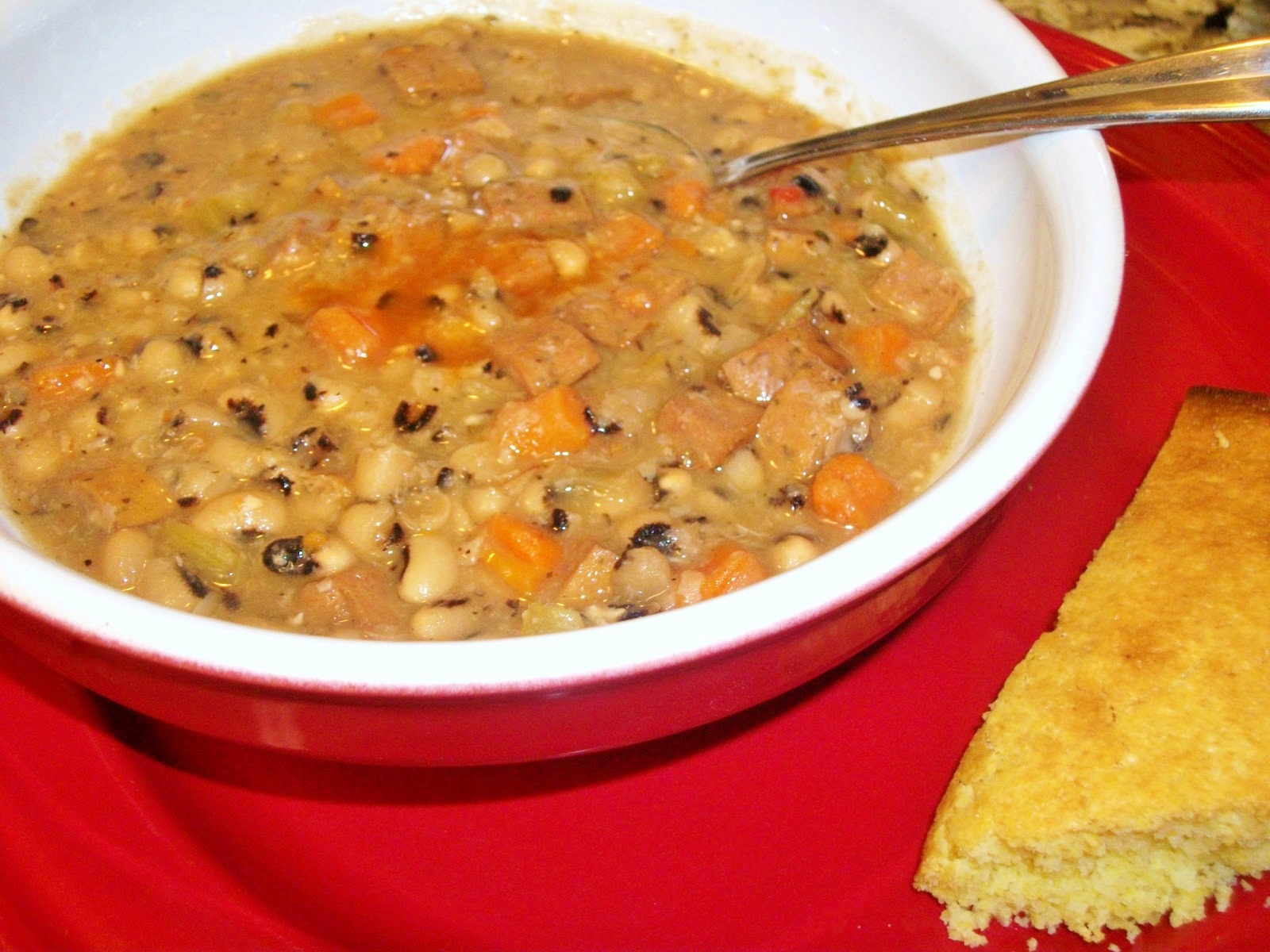 As any good Southern girl knows, we must eat our black-eyed peas on New Year's Day for good luck and prosperity in the upcoming year.  Unfortunately, I married a 4th generation Arizonan who hates black-eyed peas….that is, until I made this soup a couple years ago.  The complaining about supper on New Year's Day has ceased!
I found the recipe over at Crockpot 365 when Stephanie was in the middle of her original challenge to use her slow cooker every day that year.  She has a ton of great slow cooker recipes and ideas!
Slow Cooker Black-Eyed Pea Soup
1 pound dried black eyed peas
1 pound spicy sausage (such as Aidells chicken habanero and green chile)
6-8 cups chicken broth
1 yellow onion, diced
1 cup diced carrots
1 cup diced celery
4 cloves garlic, diced
1/2 tsp Italian seasoning
1 tsp kosher salt
1/2 tsp black pepper
Tabasco sauce (opt)

Use a 5 to 6 quart slow cooker. Wash and discard undesirable beans, place rest in slow cooker (no need to pre-soak). Add everything to your slow cooker, expect the Tabasco.  Stir to combine.

Cover and cook on low for 8 hours, or on high for about 6 (I usually just cook on high all day to make sure the beans are done). Before serving, use an immersion blender to blend about 1 cup of beans. You can always use a traditional blender, if you don't have an immersion blender.  Blend just enough to get the broth thicker and creamier.

Ladle into bowls and add Tabasco sauce to taste.

Join the newsletter
Get Delicious & Seasonal Recipes in your INBOX every week.