This post may contain affiliate links. Please read my disclosure.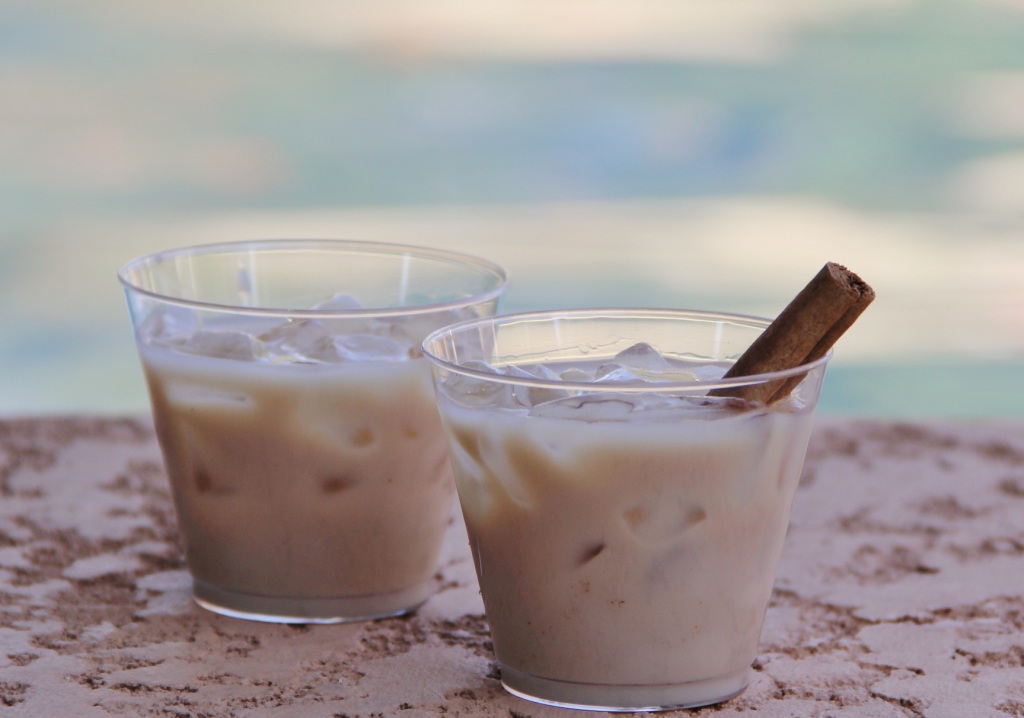 Every Memorial Day, the entire family gathers at my husband's aunt and uncle's house for a BBQ and swimming. This year we changed it up a bit and had a huge family brunch for Memorial Day. There were tons of kids, lots of yummy food, and of course swimming! It was so much fun….I love kicking off the summer with our traditional family party. I love getting to catch up with everyone and just enjoying a relaxing day out by the pool!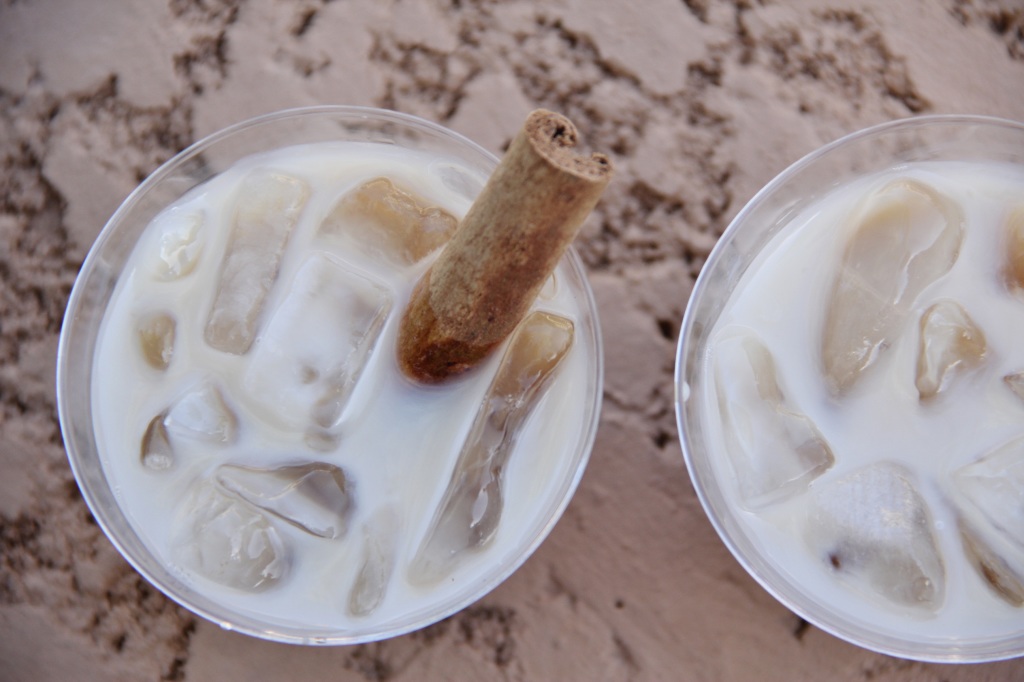 This year, I asked if I could do more. I took over a ton of food (trust me…all the recipes will be coming over the next couple weeks) and drinks. One drink that I took over was my Iced Soy Chai Tea. Some of the guys in the family, hate change and I wanted to see if I could win them over to soy milk with this drink. I make this same recipe for just myself and then keep it in the fridge all week. When it's time for a quick breakfast or an afternoon pick-me-up, I just pour myself a glass! YUM! It's perfect for a party too and makes enough for everyone to have a glass. Although, I guess I should have made more….I converted someone and he quickly became a fan and drank probably half of it.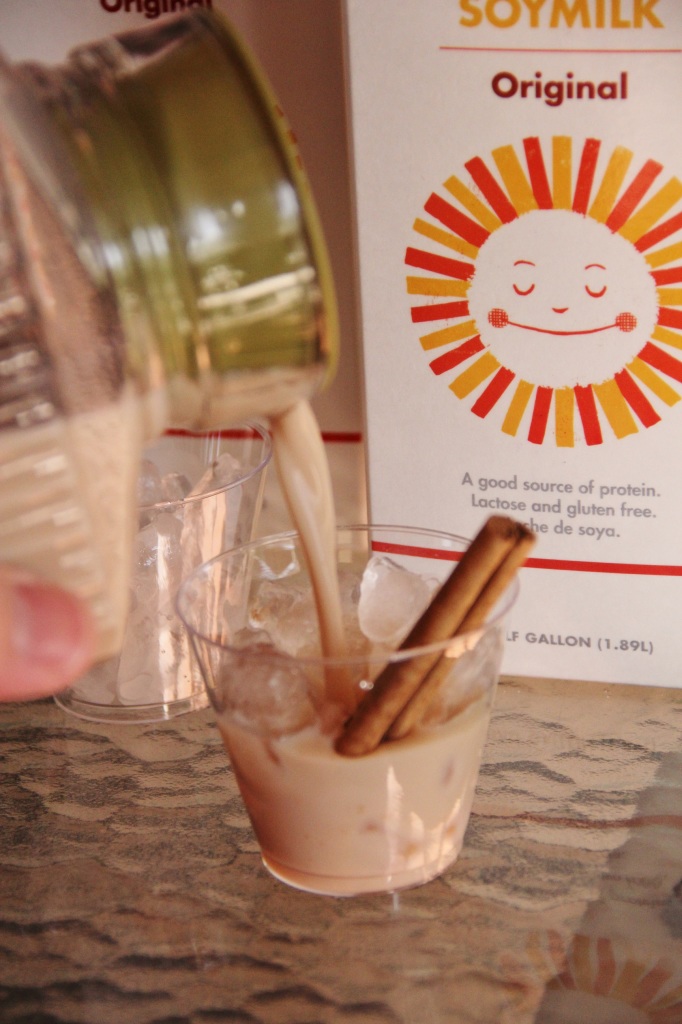 Almost everyone agreed that it was perfect the way it was, but hubbyman thought it could use a tad more sugar. So this is your warning…if you like sweet coffee drinks or sweet chai drinks, then add more sugar! I love using soy milk, it's such a great source of protein. I sneak it into my kid's breakfast…the vanilla flavor over cereal….I'm such a sneaky mom! I also add it to our smoothies for a protein boost! Kids and picky husbands won't notice…promise.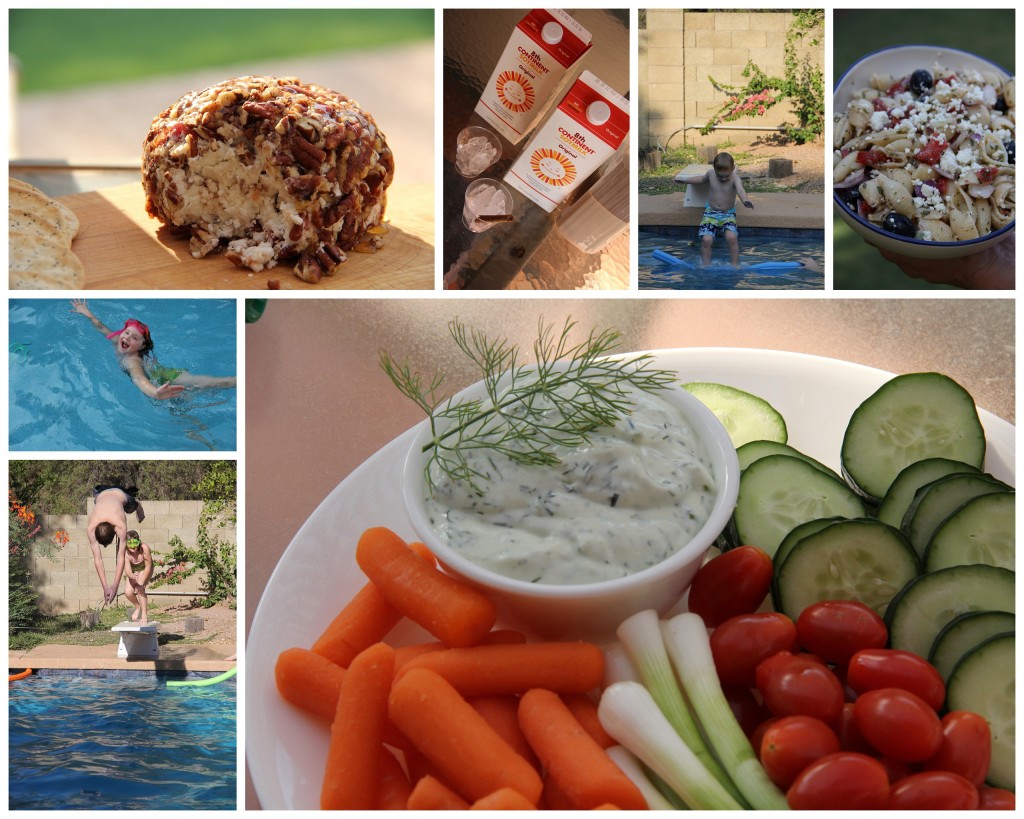 Keep reading after the recipe….I have a giveaway for you! You can make your own soy chai tea or sneak some soy into your smoothies and breakfasts! LOL!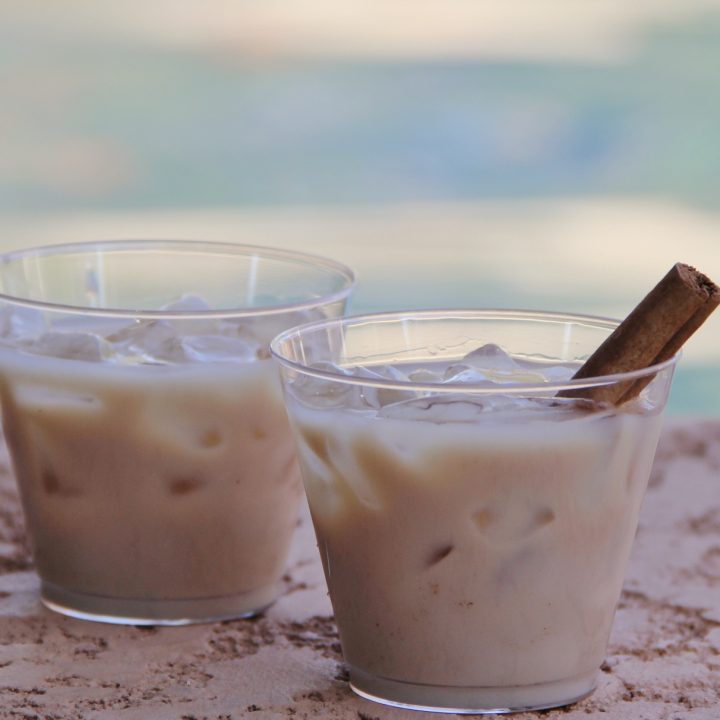 Iced Soy Chai Tea
This dairy free iced chai tea is made with soy milk. It's a refreshing cold drink for summer!
Ingredients
6 cups unsweetened soy milk
3 cinnamon sticks
6 cloves
1/8 tsp ground ginger (or 2 thickly sliced pieces (about ¼-inch)
1/2 vanilla bean
1/4 cup sugar
6 tea bags (black tea)
Instructions
Combine the soy milk, cinnamon, cloves, ginger, and sugar in a medium saucepan. Split vanilla bean, scrape out the seeds, then add the seeds and pod to the pot. Bring the mixture to a simmer (not boil) for about 10 minutes.
Place the tea bags into the soy milk mixture, continue to simmer for another 4 - 5 minutes. Strain the mixture into a clean pitcher.
Hot: Serve Immediately
Iced: Cool in refrigerator for several hours and serve over ice.
Notes
Cardamon is also traditionally used, but my big grocery store doesn't carry the whole pods, so I don't use it. If you can find it, add about 10 pods, lightly crushed to the mix.
Nutrition Information:
Yield:

6
Serving Size:

8 oz
Amount Per Serving:
Calories:

74
Total Fat:

2g
Saturated Fat:

0g
Trans Fat:

0g
Unsaturated Fat:

1g
Cholesterol:

0mg
Sodium:

15mg
Carbohydrates:

12g
Fiber:

2g
Sugar:

9g
Protein:

4g
Here's what you can win:
2 Free 8th Continent Soymilk coupons
12 oz. on-the-go cereal bowl with freezer gel milk holder (this is VERY cool)
Children's apron
16 oz. Tumbler
Leave a comment telling me what your favorite soy breakfast is or how you would use your soymilk.
Earn extra entries by following on
facebook
,
twitter
,
pinterest
, and/or instagram (@aroundmyfamilytable). Just leave all the info in your comment!
Disclaimer: Solae provided the soy milk and goodies for the brunch. All opinions are my own.