This post may contain affiliate links. Please read my disclosure.
This I'm Nuts About You Valentine Printable is super fast and easy to put together, even on the night before Valentine's Day! It's such a cute Valentine idea for the kids.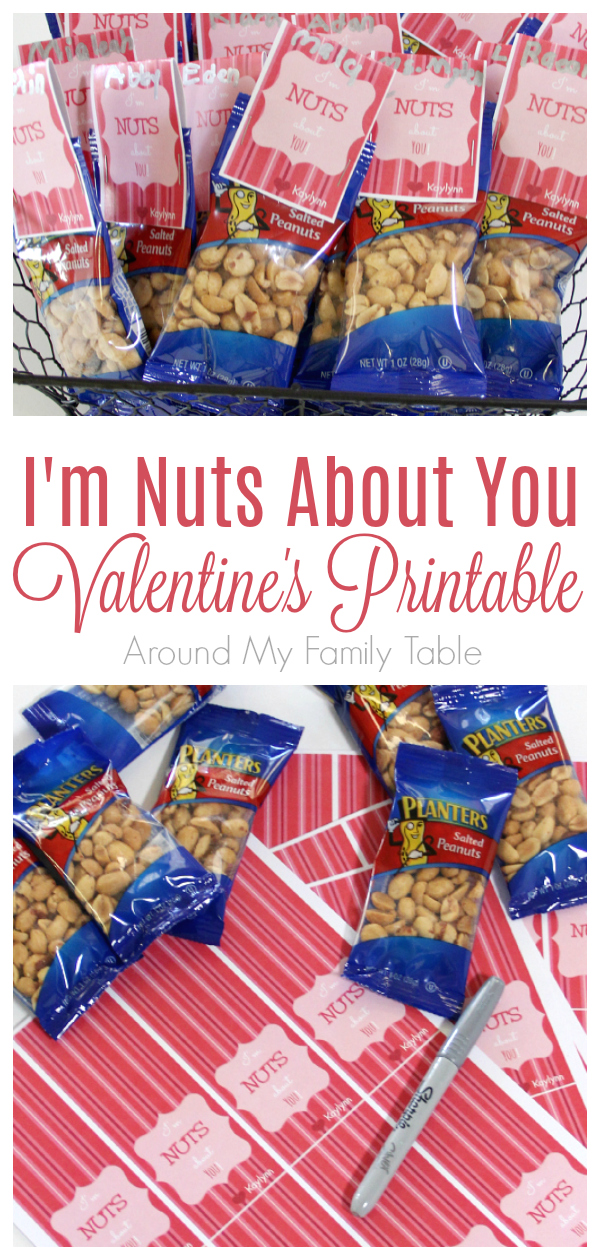 It's almost Valentine's Day and I wanted to come up with something that wasn't candy (although I have tons of great recipes perfect for Valentine's Day if you're interested) and I was worried that fruit may get squished at school before the party, so I wondered around my kitchen until I came up with these super cute, I'm Nuts About You Valentine treats.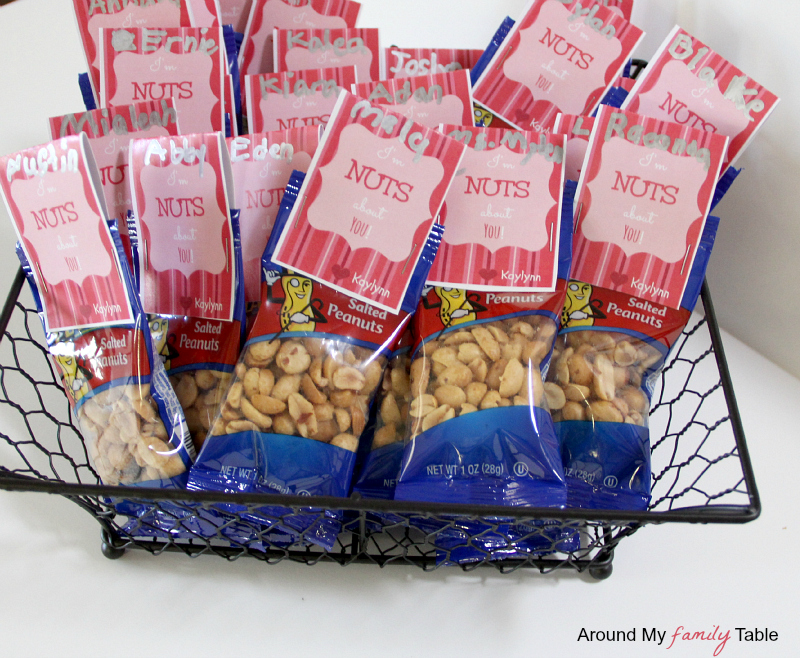 The box of peanuts is from Costco, but if you have time I also found them here. It seems pricey, but really most classes only have about 25-30 kids so there will be plenty of leftover peanuts for you.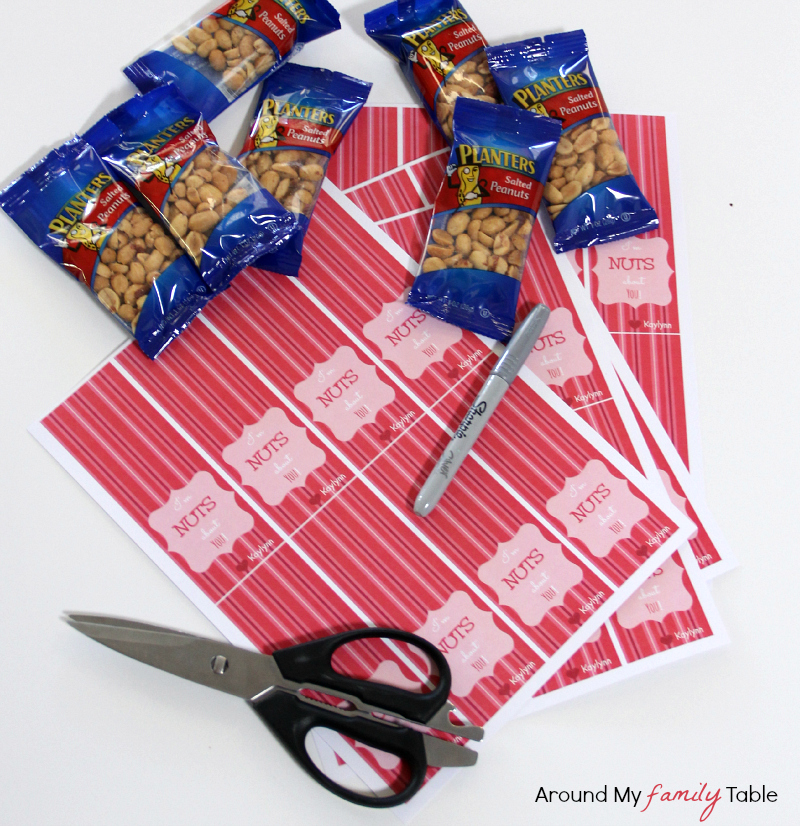 Once all the pieces have been gathered, let the your little one put these together. My daughter is 8 so she can do the whole thing herself from cutting out the labels, folding them, and stapling them onto the bags of peanuts.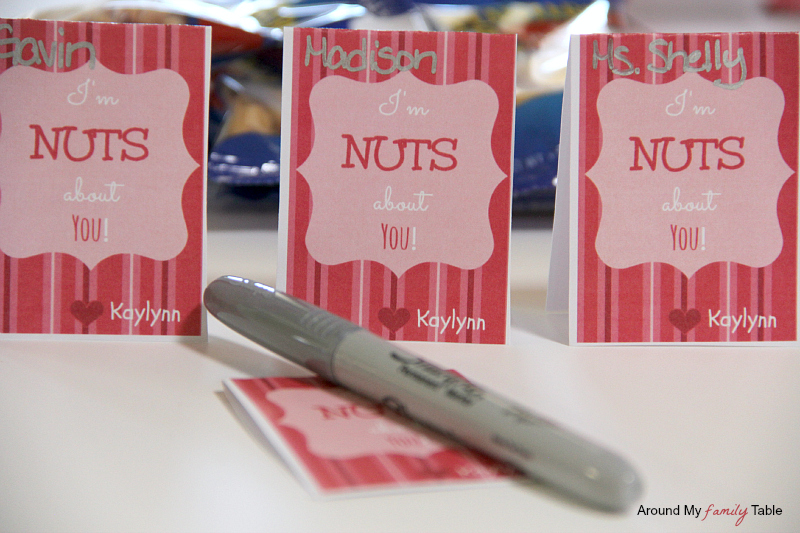 Use a silver or white sharpie to let your Valentine sign his/her name and if they are old enough have them write the names of their classmates (although, I'll admit it…sometimes it's quicker and easier if I do it).
Once you have all the supplies, pretty much any age child can do this project. It's so easy to just cut a straight line, write their classmates names, and staple. Easy Peasy. And the printable is designed to fit nicely over the individual bags of nuts.
I'm Nuts About You Printable

Here's the blank valentine printable for you to use (pdf | doc).
Now obviously, this is not a good Valentine if there is someone in the class with a peanut allergy, so make sure to double check with the teacher.
I've got tons of fun treats if you are looking for another awesome Valentine's Recipes like my Valentine Cookie Bark or Healthy Valentine's Day Snack Mix, and don't miss this Romantic Valentine Day Menu.