This post may contain affiliate links. Please read my disclosure.
I was recently invited to attend Kenmore's 2nd Annual Blogger Summit. It was held in Chicago at the Kenmore Live Studio. Kenmore invited about 40 bloggers from around the country and I was one of the lucky ones who went. Despite the crazy weather that weekend, I had so much fun. I met blogger friends that I've talked to online and of course made lots of new friends as well. (Keep reading for great coupon for you to use.)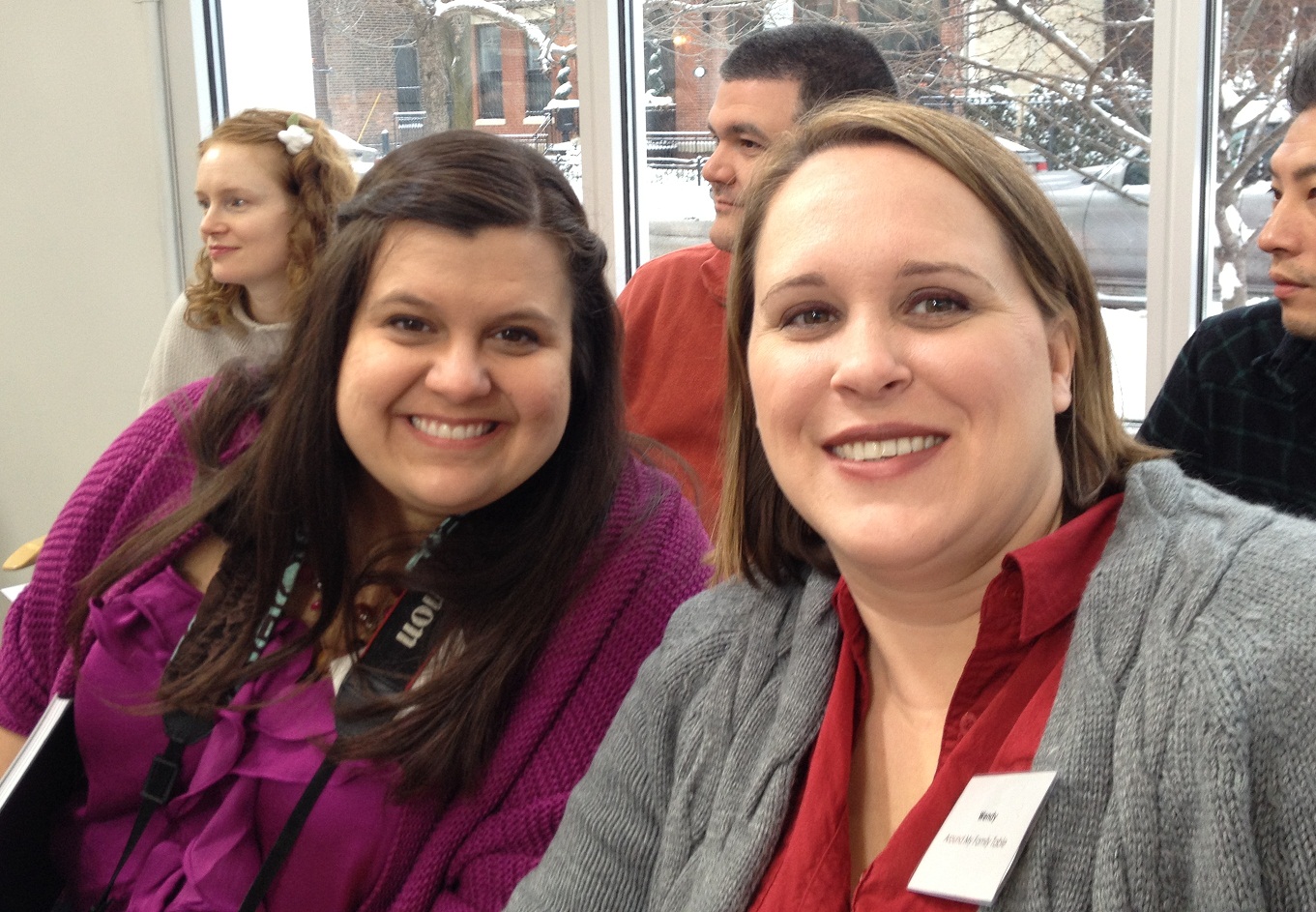 Me and Lolo from Crazy About My BayBah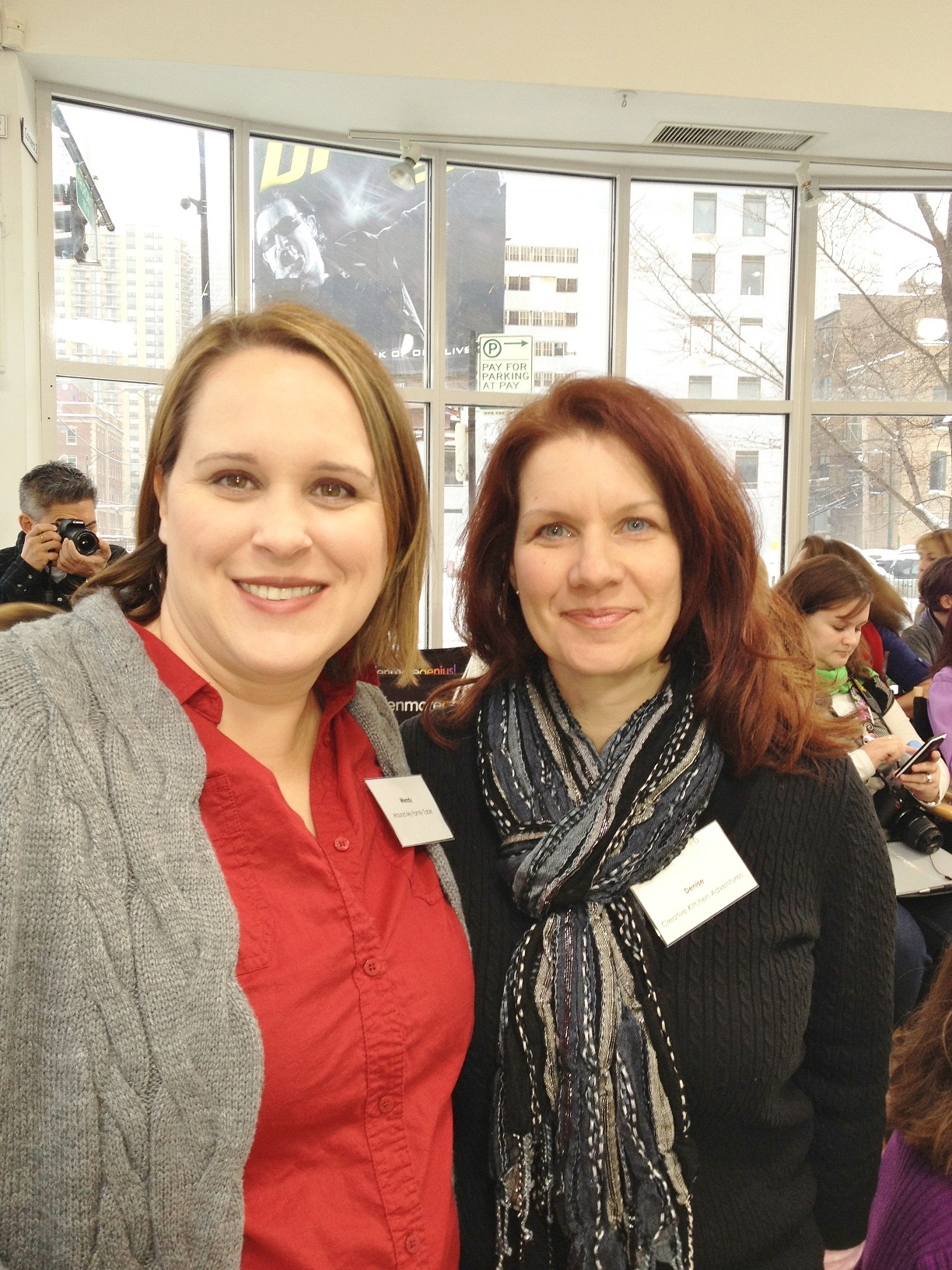 Me and Denise from Creative Kitchen Adventures
Most of us arrived Friday afternoon and taken to the beautiful Sofitel hotel in downtown Chicago. I will spare you the details of how I actually arrived at the hotel. Though it was very interesting, but no fault of Kenmore…crazy weather, subway ride (cuz our driver, which was not from Kenmore, was in an accident), and a 3 block hike in the blizzard with luggage. CRAZY! But a fun story to go along with my first trip away from home without the kids. Unfortunately, I missed supper and the presentation from Google +. However, the servers set some food aside and I ate late with my new friends that traveled from the airport with me. (Note the view: This is the crazy weather that Chicago welcomed us with.)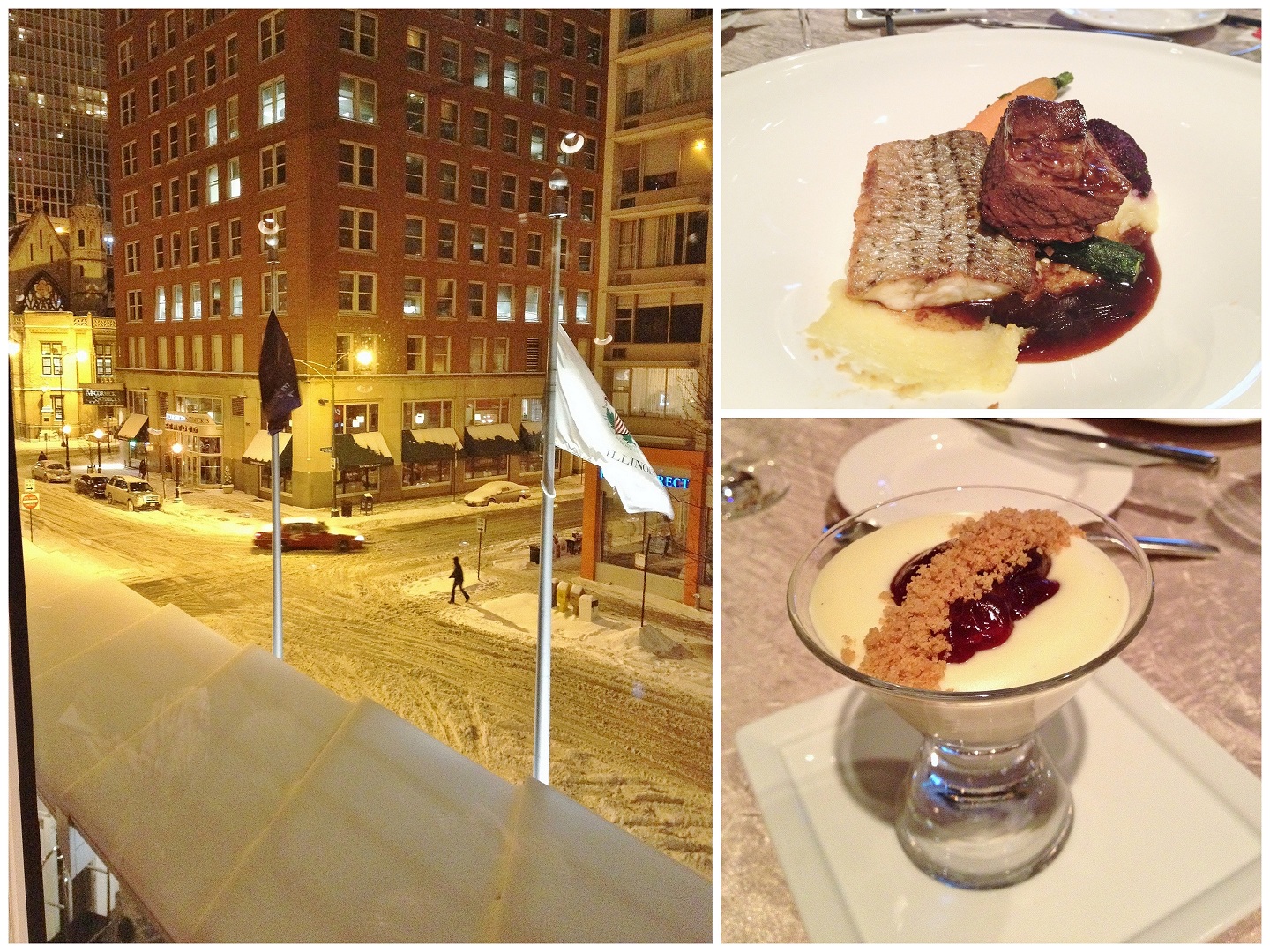 I'm not going to tell you about or show you pictures from our late night trek through the snow to the pub. Nope…that never happened. Ask me and I will deny it.
Saturday morning we loaded up on a huge bus and made our way over to the Kenmore Live Studio. This totally fascinated me…the production and all the details for making a show. By now, I hope you've all seen my first post where I shared a wonderful recipe, Kitchari, that Chef Suzy Singh cooked up for us. But what I didn't tell you is that we had our own cooking competition. My team lost, but it was still super tasty. Apparently, Chicago isn't ready for spicy Southwest food.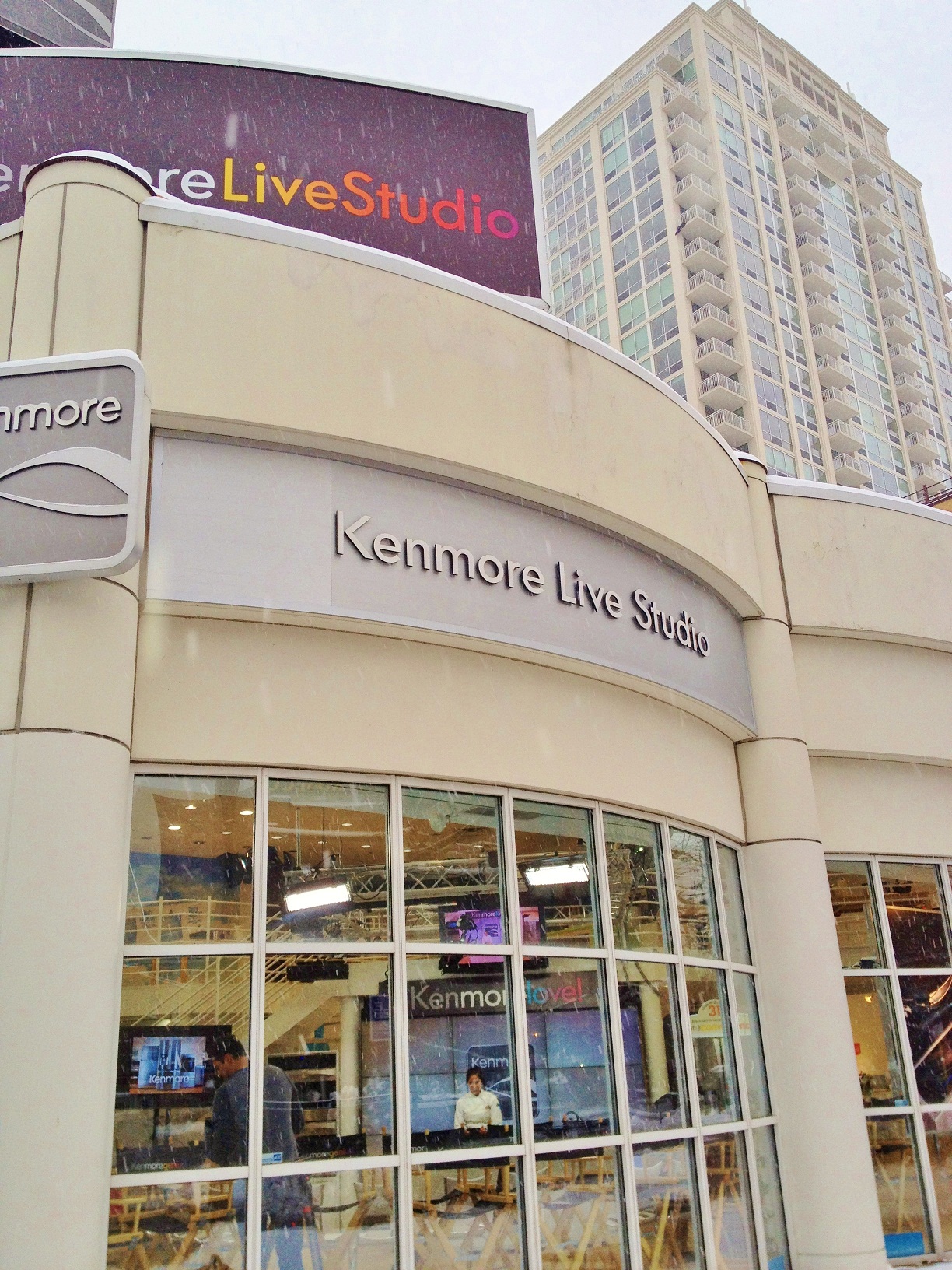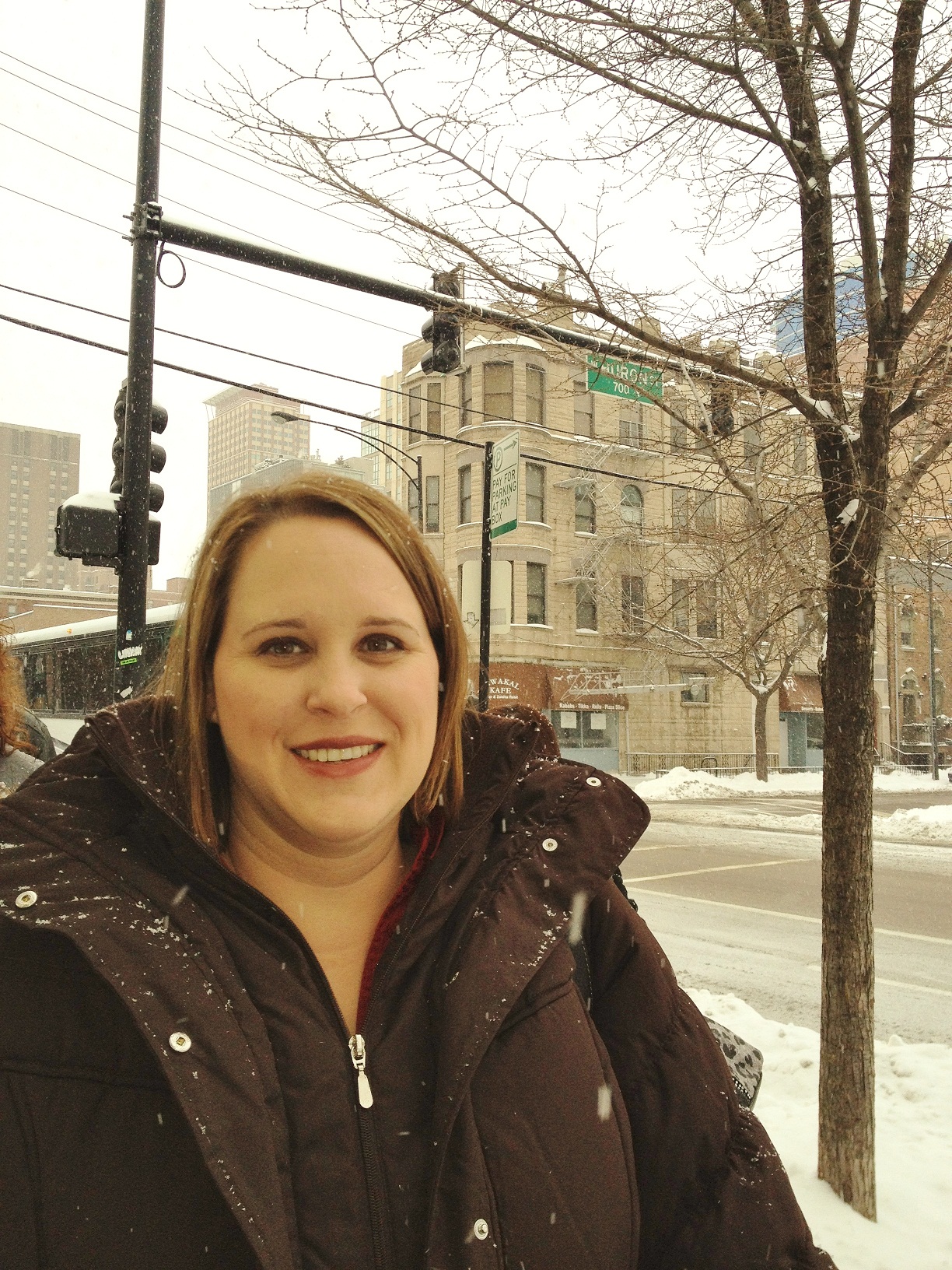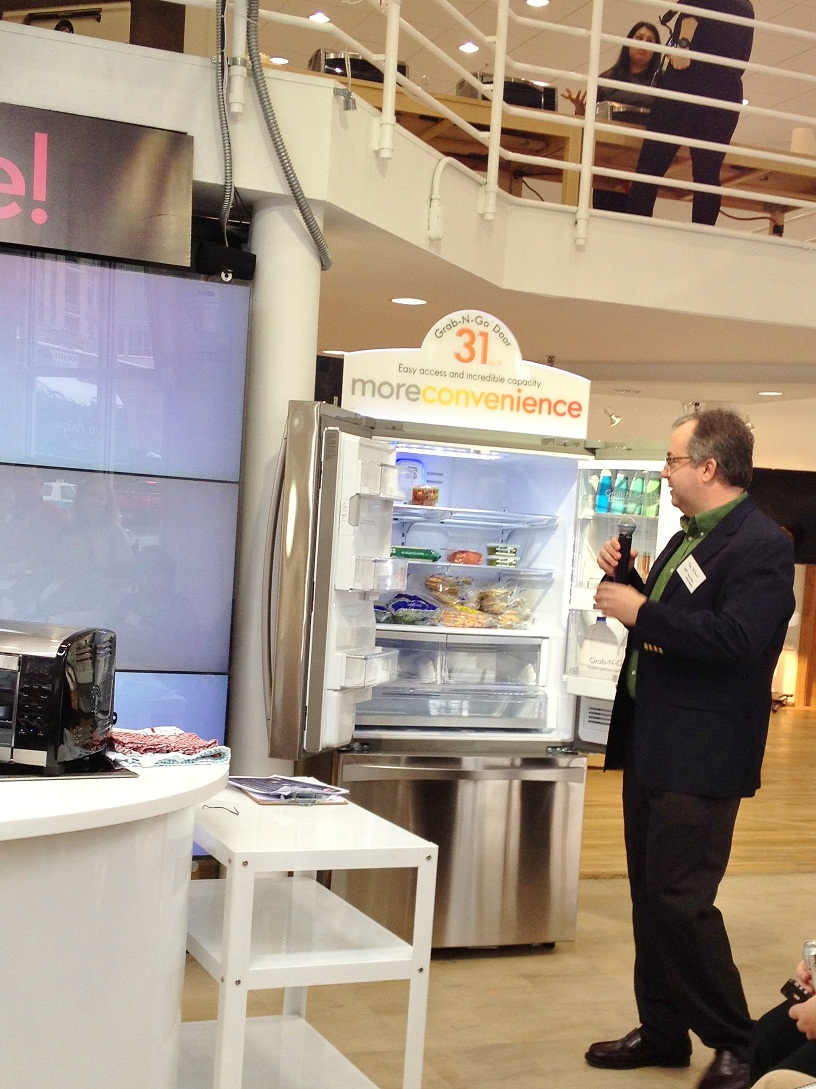 Then we had some wonderful presentations about all the new Kenmore products and innovations that they are doing. The dual oven that can make 2-28lb turkeys or the washer/dryers that have the Kenmore Connect feature were great! But my favorite of the day was the new refrigerator, the Kenmore Elite Trio. Lots of bells and whistles which I will share in a second, but I have to tell you about the Grab-n-Go door. There is a little button on the handle, that when pressed and the door pulls opens up just a little portion of the fridge so that you grab a bottle of water, juice box, cheese stick, or milk. It's perfect for kids or so that you don't loose all that cool air in the fridge. I so wish I had one of these babies! It was awesome to say the least. Some other great features:
External Ice & Water dispenser provides fresh filtered

water and crushed and cubed ice right through the door

GeniusCool™ technology with Linear Compressor and

Dual Evaporators provides smooth, quiet operation and

energy efficiency that meets ENERGY STAR® standards

Seven electronic temperature sensors work to keep

frozen items frozen and refrigerated items from freezing

Multi Air Flow technology provides even cooling by

circulating cold air into every nook and cranny

Innovative AirTight Crisper with Moisture Lock retains

moisture in vegetables longer when compared to a standard

humidity crisper bin

Two Slide Away shelves add versatility to easily store tall

items like large juice bottles, wine bottles or tall pitchers

Gourmet Pantry Drawer features digital temperature

controls to store meat, deli items or produce

3-Tier Freezer Drawer with two drawers and a deep divided

bin provides easy access and more organization

CleanFlow™ Air Filter circulates air through a charcoal filter

to fight food odor and help keep the interior smelling fresh

Recessed LED Interior Lighting adds a bright, modern look

to the interior and enhances usable space

Compact Water Filter provides more top shelf storage

space

ENERGY STAR® qualified
I promised a coupon for y'all! How about 30% off a small Kenmore appliance! I thought you'd like that! Code: 30KENMORE valid until 2/4/12

Disclaimer: Kenmore paid the way for all of the Summit and is sending me a small appliance. All opinions are my own.