This post may contain affiliate links. Please read my disclosure.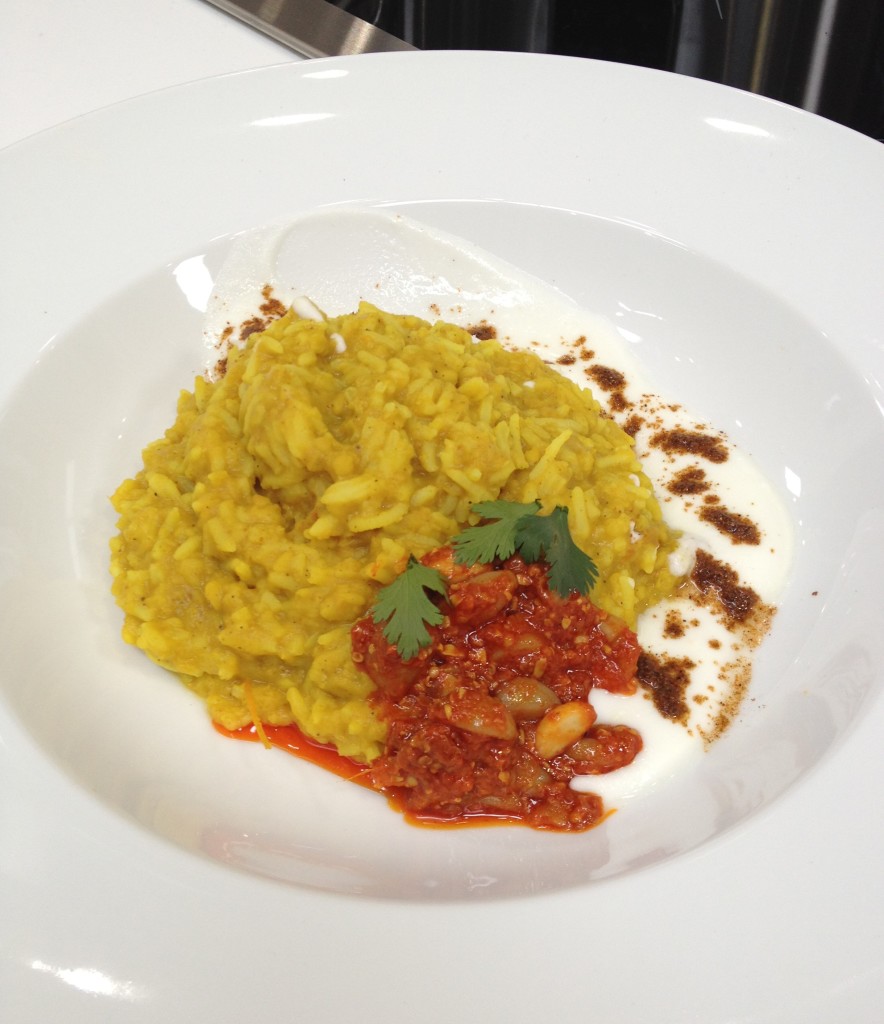 Last week I attended the 2nd annual Kenmore Blogger Summit with about 40 other bloggers. I had such an amazing time and met some great bloggers too. Before I post all about the trip and the cool new innovations from Kenmore, I had to share this recipe with you. Watch for my post later this week!
Chef Suzy Singh, who was on the 2nd season of MasterChef, cooked for us in the morning. She also shared some great slow cooker tips and a wonderful recipe. Of course I took notes and pictures so that I could share this wonderful recipe with y'all. Here are some great slow cooker tips:
Clean the slow cooker with distilled vinegar for a few minutes and then with hot soapy water before every use.
A slow cooker set to low will take 2x as long to cook something then when it is on high.
A general rule of thumb, is that cooked on low for 8hrs, meat will slice and 10 hours it will shred.
Temperature range is 160F on warm to 200F on high.
Using regular rice, put it in at the beginning OR if using a 30min rice variety add during the last 2 hours.
The dish Chef Singh shared with us is one of her favorites, Kitchari. Kitchari is a traditional Ayurvedic dish. I've never heard of it before, but it is super easy to throw together and would make a great side dish or Vegetarian main course or leave the yogurt out and it's Vegan. I've read a little about this dish and it can be made a little heartier by adding diced seasonal vegetables such as squash, carrots, sweet potatoes, etc.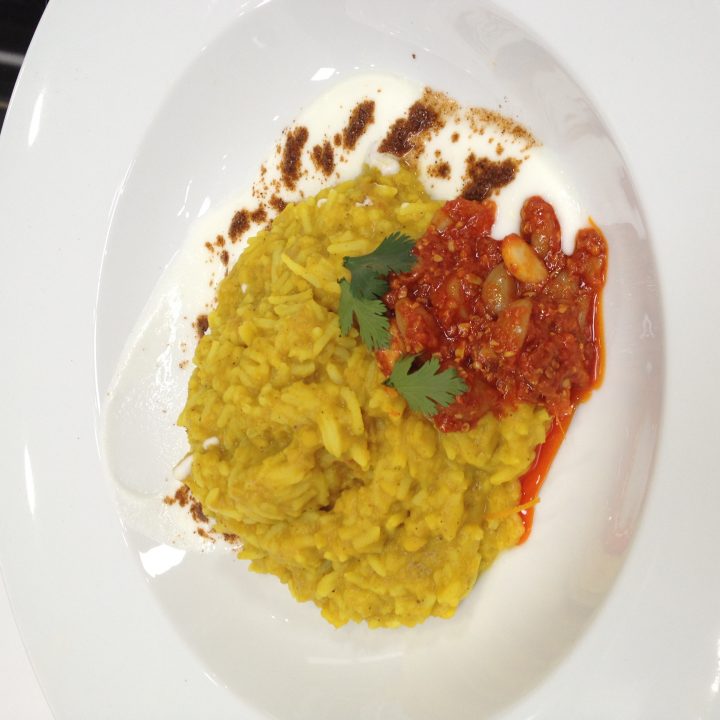 Kitchari
Total Time:
8 hours
10 minutes
This kitchari recipe is easy to make in your slow cooker! The Basmati rice and mung beans pair perfectly with the spices!
Ingredients
2 tsp mustard oil (or olive oil and mustard seeds or just olive oil)
1 onion, diced
1 plum tomato, diced
2 cups yellow split peas (or Mung Dal)
1 clove garlic, grated
1/2 tbsp fresh ginger, grated
2 cups basmati rice
4 cups water
1 tbsp turmeric
1/4 tsp cayenne pepper
1/2 serrano pepper, finely diced
2 tbsp spice blend (combine equal parts of fennel, cumin, coriander, and cinnamon)
Instructions
Add all ingredients to the slow cooker in the order shown. Stir gently to combine.
Put the lid on the crockpot and cook on low for 8 hours.
Serve with plain yogurt and pickled carrots.
Nutrition Information:
Yield:

6
Serving Size:

1
Amount Per Serving:
Calories:

183
Total Fat:

3g
Saturated Fat:

0g
Trans Fat:

0g
Unsaturated Fat:

2g
Cholesterol:

0mg
Sodium:

28mg
Carbohydrates:

32g
Fiber:

6g
Sugar:

3g
Protein:

7g