This post may contain affiliate links. Please read my disclosure.
These Lime Crinkle Cookies whip up quickly with the help of a boxed cake mix!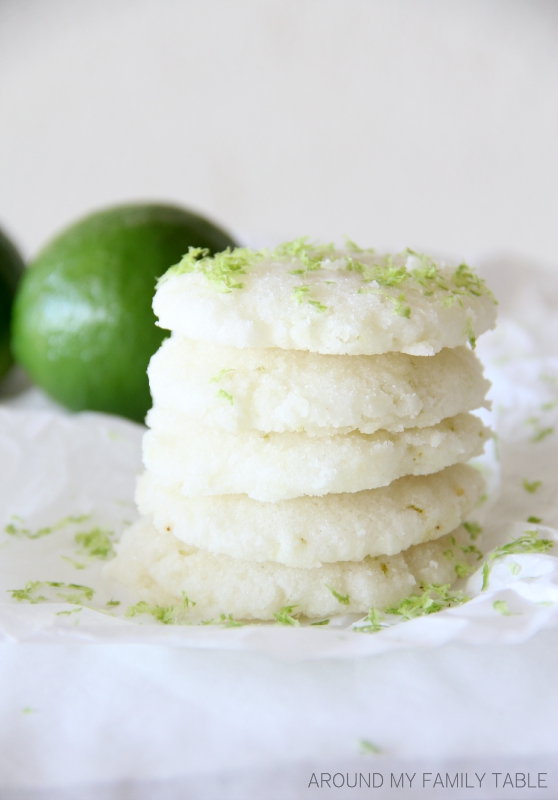 These vibrant lime crinkle cookies are packed with zesty lime flavor, yet remain sweet and delicate. I love the brightness of lime and enjoy making citrusy desserts, especially here where the weather is warm. Sometimes you just need that clean limey tang at the end of a meal. Thanks to quick help from (shh!) boxed cake mix they are also a breeze to make. Bake up a batch for your family and they will pucker up for a sugar-coated thank you!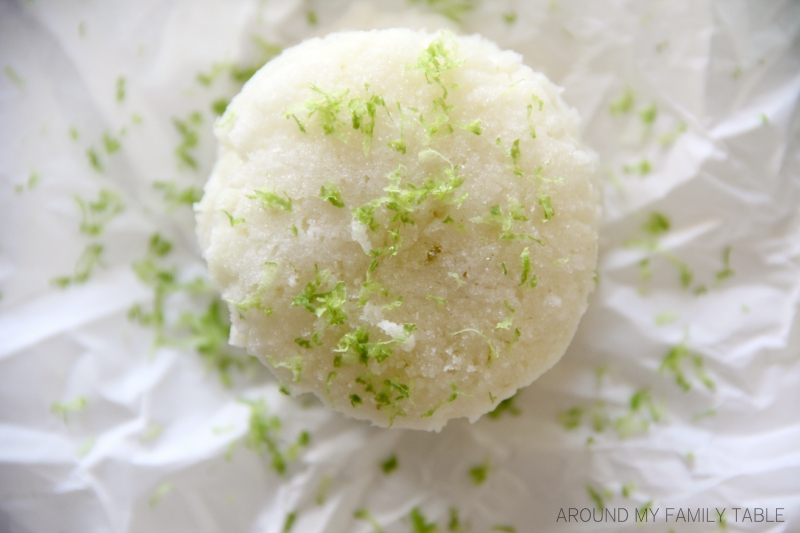 These cookies are a snap to modify to be totally allergy friendly. A quick swap to your favorite gluten-free box mix does the trick!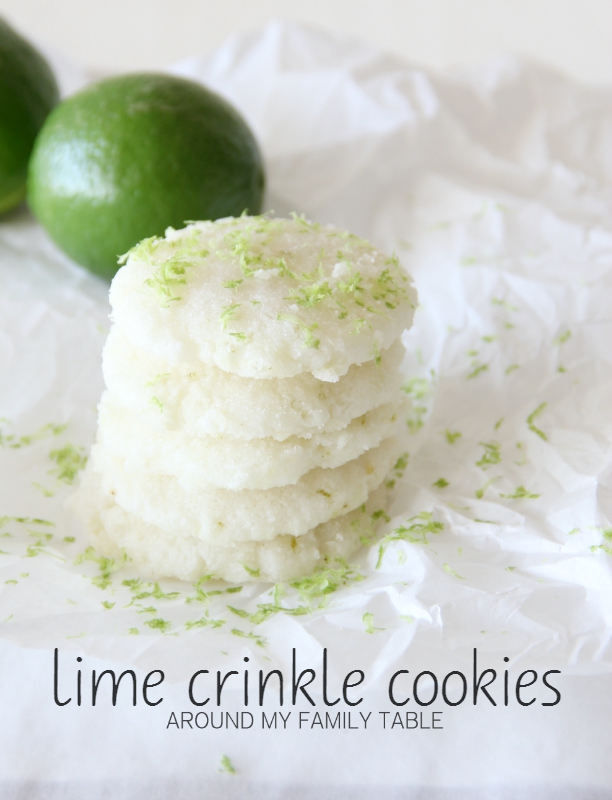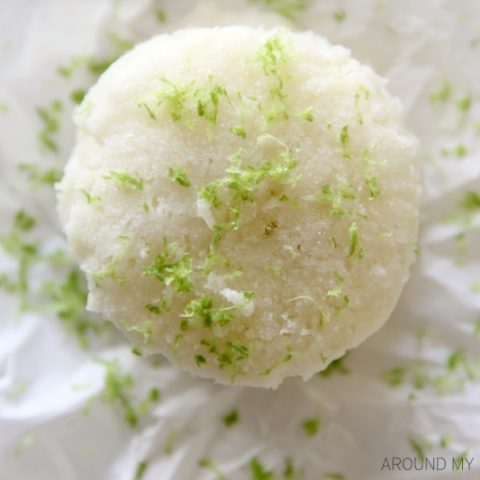 Lime Crinkle Cookies
lime crinkle cookies...they whip up quickly with the help of a boxed cake mix. These cake mix cookies are light and delicious!
Ingredients
1 15oz box yellow/vanilla cake mix (gluten free, if desired)
1/4 cup fresh squeezed lime juice (about 2-3 large limes)
1-2 tbls fresh lime zest
1/3 cup vegetable oil
1 cup powdered sugar
Instructions
Preheat oven to 350F. Spray cookie sheet with non-stick cooking spray.
In a large bowl, combine the dry cake mix, lime juice, lime zest, and oil. Dough will be a little crumbly, but should hold it's shape when gently squeezed together.
Place powdered sugar in a bowl. Scoop out dough by large tablespoon full and lightly roll into a ball and then roll in the powdered sugar to coat. Place on baking sheet and then bake for 10-15 minutes or just until set. Cookies should be browned.
Let cool 5 minutes before removing to a cooling rack to finish cooling. Sprinkle with additional powdered sugar and lime zest, if desired.