This post may contain affiliate links. Please read my disclosure.
Easy sloppy joes in the crock pot are a perfect for a busy night. Plus they are made with sausage which adds a wonderful and unique flavor!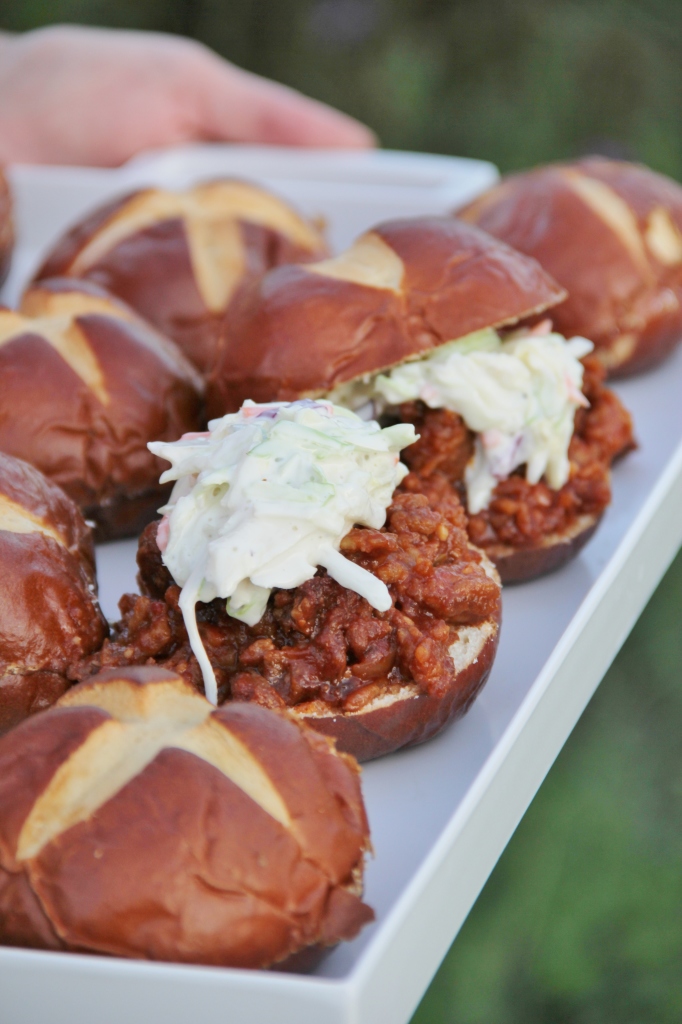 I haven't had sloppy joes in a looooong time! I've never made them from scratch because it's just so easy to thrown some meat in the pan with a bottle of BBQ sauce. But I had a craving for some good ol' sloppy joes and it seemed the perfect fit for the Messy Party we had last week. So I dug around the pantry and pulled out some ingredients and then headed to the freezer to get some meat. One problem! We were out of ground beef.
So I dug around and finally found some ground mild Italian sausage from Johnsonville. Hmmm….would that work? I had to try. Besides, if it was horrible, I know how to order pizza!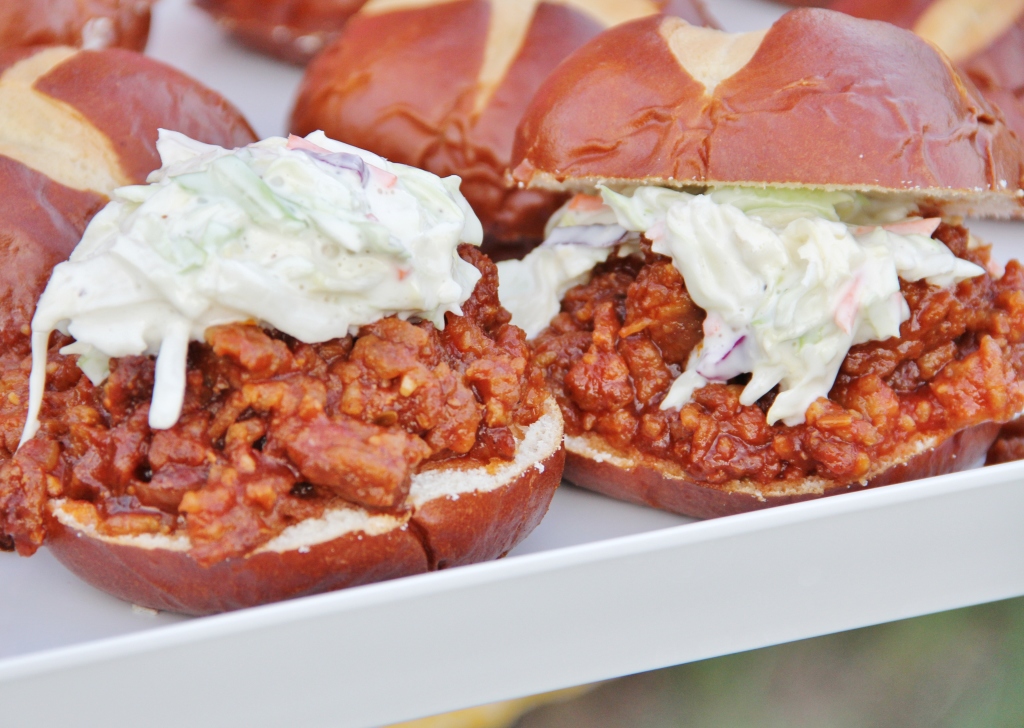 Surprisingly, the sausage flavors blend nicely with the BBQ flavors in the sloppy joe blend. Everyone seemed to like it, even most of the kids. That means it's a winner in my book. However, hubbyman did comment that it was too sweet for him. I didn't add as much chili powder as I'd like and I didn't add any red pepper flakes. I knew kids would be eating it and didn't want to burn any mouths. Also, the addition of the sweet coleslaw to the top probably made it even sweeter. So, that's your warning….you might add a little bit more chili powder and if you like spicy, add some crushed red pepper.
Any hearty bun will work, but the pretzel buns made the Sloppy Sausage Joes to-die-for. It was hearty, but soft. And sturdy enough to hold up to all that sloppy goodness!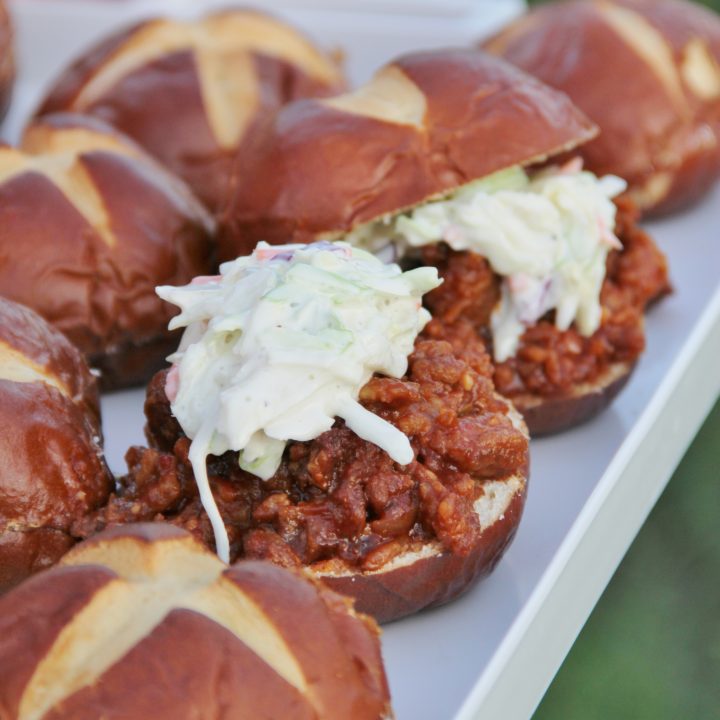 Sloppy Sausage Joes
Total Time:
3 hours
10 minutes
Easy sloppy sausage joes made in the crock pot are the perfect dinner for a busy night. Plus these sloppy Joes are made with Italian sausage which adds a wonderful and unique flavor!
Ingredients
2 lbs ground mild Italian sausage
1 1/2 cups ketchup
1 cup water
1 1/2 tbsp brown sugar
6 cloves garlic, minced
2 tbsp chili powder
4-5 dashes Worcestershire sauce
2 tbsp tomato paste
1/2 large onion, finely diced
1 bell pepper, finely diced
red pepper flakes (opt)
salt and pepper
Instructions
Cook sausage over medium high heat until no longer pink. Drain fat.
Place cooked sausage and remaining ingredients in a slow cooker and cook over low heat for about 3 hours.
Serve with coleslaw, red onion, and a hearty bun.
Notes
Entire dish can be made in the slow cooker. It will take several hours for meat to cook in the slow cooker, then drain fat, add remaining ingredients and cook on low for several more hours.
Nutrition Information:
Yield:

10
Serving Size:

1 sandwich
Amount Per Serving:
Calories:

371
Total Fat:

25g
Saturated Fat:

9g
Trans Fat:

0g
Unsaturated Fat:

19g
Cholesterol:

52mg
Sodium:

1084mg
Carbohydrates:

19g
Fiber:

1g
Sugar:

12g
Protein:

18g