This post may contain affiliate links. Please read my disclosure.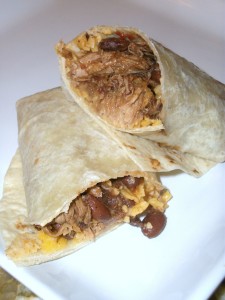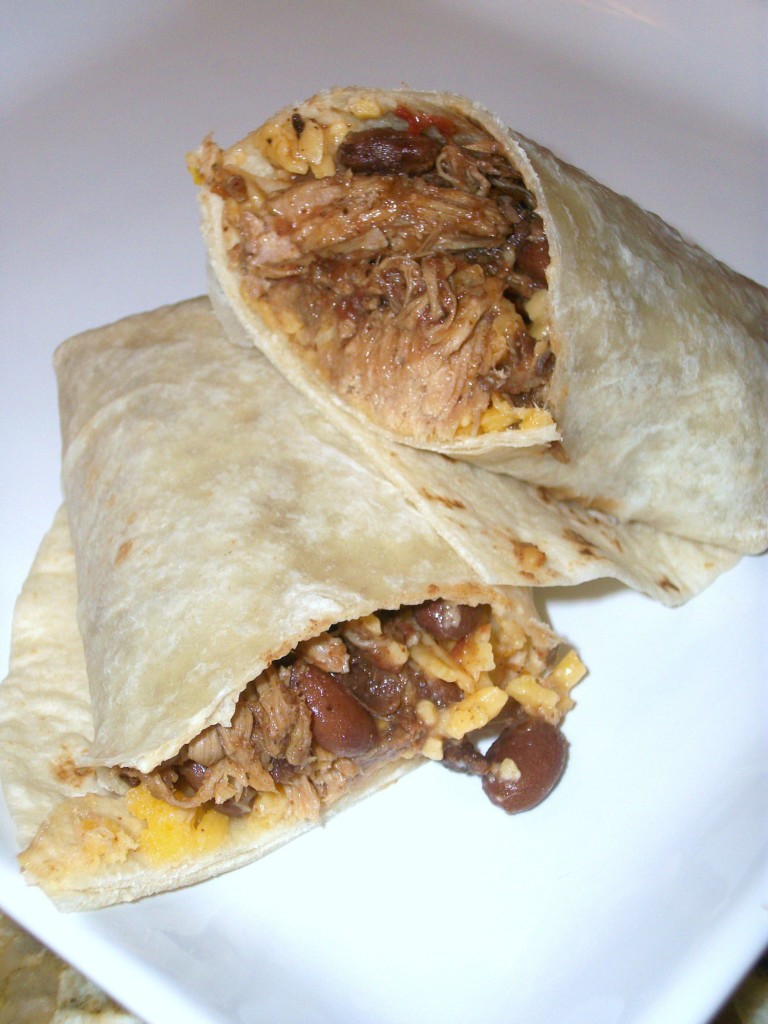 If you haven't figured it out by now, my family loves almost all Mexican food. I found this recipe over at Food.com many years ago and we fell in love with it. I've adapted the recipe just a bit.
This makes a TON and freezes extremely well. We easily get 3-4 meals out of this one. I freeze it in zip-top baggies in amounts that my family generally would eat in one meal. I love that it has the beans built into the recipe.
Mexi-Cali Meat Burritos
1-3lb boneless pork roast trimmed of fat
1 lb dried pinto bean (do not presoak)
4 cups water
3 cloves garlic , minced
2 tbls cumin
2 tbls chili powder
5 tsps dried oregano
1 tsp ground coriander
1/2 tsp cayenne pepper (1/2 to 1)
1 (28 oz) can diced tomatoes, with juice
1 (7 oz) can diced green chilies
1 tbls salt
1/2 tsp black pepper
24 flour tortillas, warmed (24 to 36)
Condiments
grated cheese
chopped onion
olives
Add all ingredients, except tortillas and condiments, to a large slow cooker. Cook on low for 8-10 hours.
When done, shred the meat. Return meat to slow cooker. It should consistency of chili. Season to taste.
To assemble, place a warm tortilla on a plate, top with meat mixture and desired condiments.
Top with choices of condiments, fold in edges, and roll loosely.