This post may contain affiliate links. Please read my disclosure.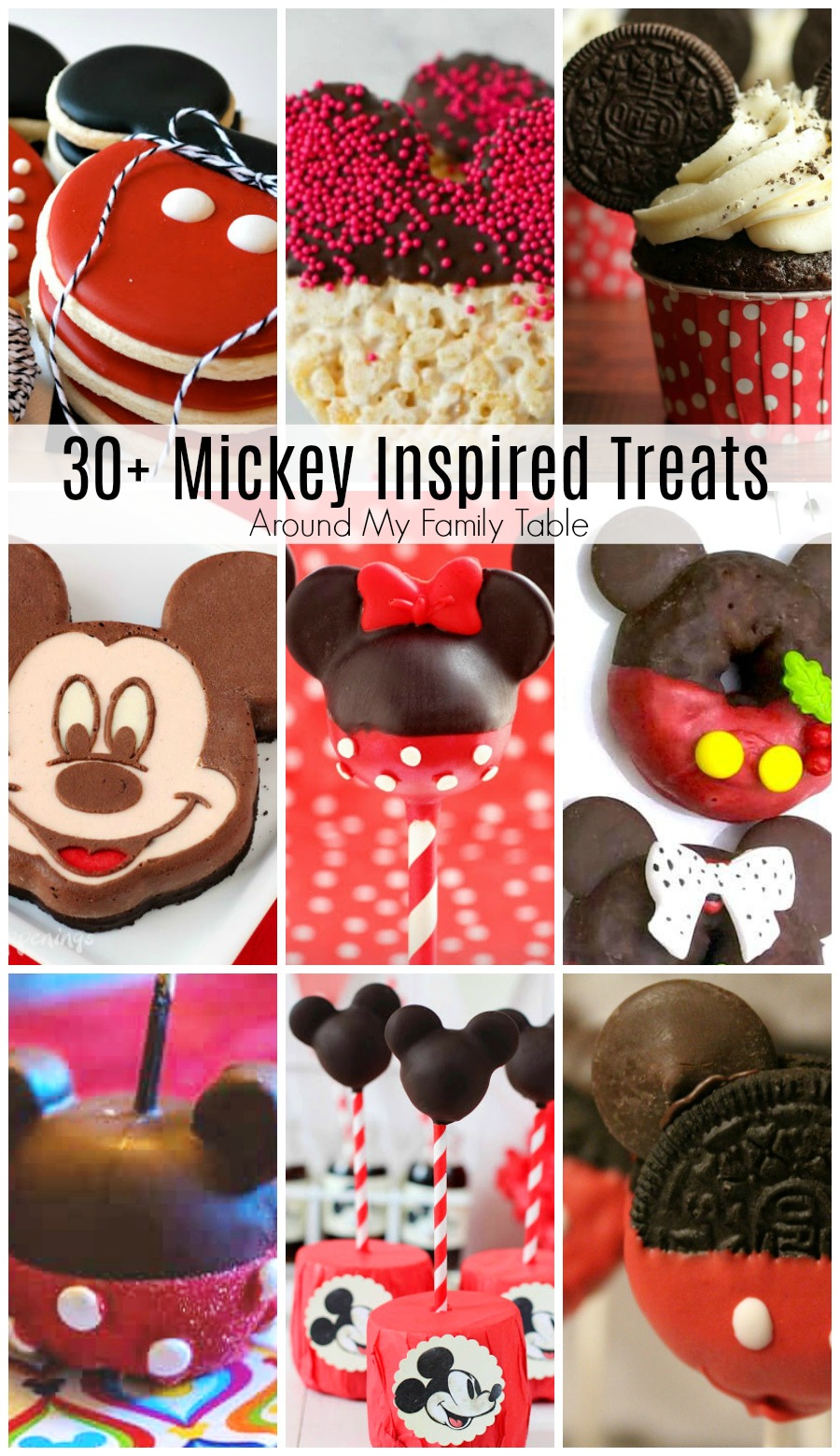 Can't make it to the happiest place on Earth? Bring it into your home with these Mickey Inspired Treats! They will put a smile on everyone's face.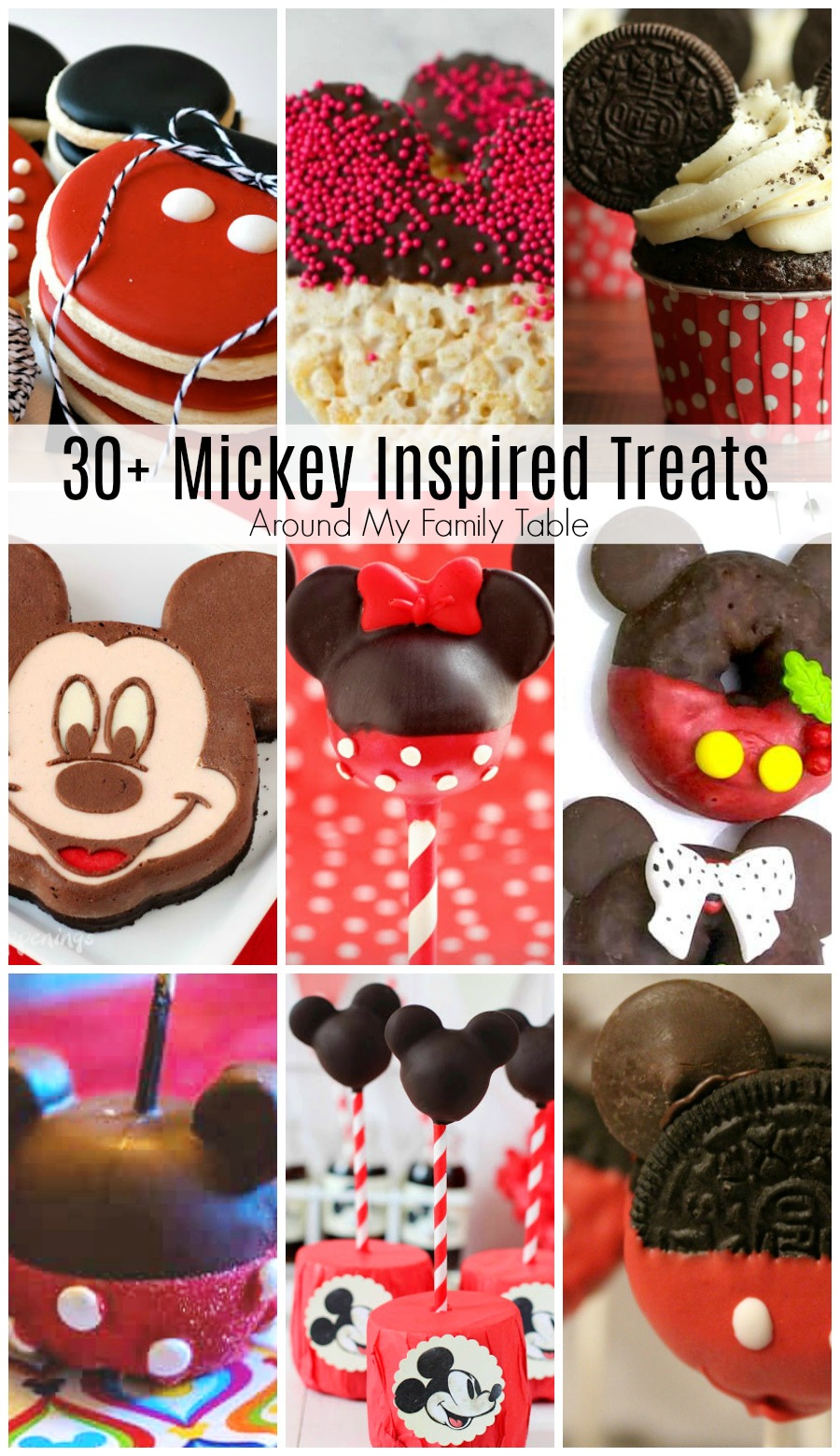 We love Disney, especially anything that is related to Mickey Mouse. I've been busy gathering recipes for Mickey inspired treats and wanted to share some with you. These recipes are perfect to make for a party or any other fun Mickey themed day that you may be planning.
Sadly, my family doesn't live very close to Disneyland or Disneyworld, but we try to make a point to visit every couple of years for our family vacation. When we don't go, I like to bring the magic home by fixing up some Mickey inspired goodies in my kitchen. It can be so much fun to make a cute treat, and then enjoy it while watching a Mickey Mouse cartoon with the kids. My new favorite is the "Get a Horse!" short before the movie "Frozen." Modern and classic Mickey. It reminds me of another favorite, "Building a Building" when Mickey works at a construction site and Minnie sells him a box lunch. I love sharing the classics with my kids while discovering the newer cartoons too.
Mickey themed parties are also a big hit, whether it is for a birthday or other celebration. A few red, white, and black decorations along with some of these Mickey shaped treats make a great theme for both boys' and girls' parties. Or just fix up a few of these themed treats for a fun playdate with friends. Feel free to share your favorite Mickey below. I hope you enjoy this round-up of 30+ Mickey inspired treats!
Mickey Mouse Food
Super Simple Snack Cake Mickey Mouse
Mickey Individual Pizzas
Mouse-ke-dillas
Mickey Bento
Mickey Mouse Munch Mix
Mickey Mouse Lunch Box Idea


Mickey Mouse Desserts
Mickey Mouse Cupcakes
Mickey Rice Krispie Treat
Mickey Mouse Cookies
Mickey Surprise Cupcakes
Mickey and Minnie Cookies
Mickey Mouse Oreo Cookies
Mickey Cake Pops
Cake Pops in Spanish
Mickey Mouse Cheesecake Recipe
Mickey Mouse Cupcakes
Lollipop Topiary Mickey Ears
Mickey Rice Krispies Treats
Animal Print Mickey Mouse Pops
Mickey Mouse Surprise Inside Cake
Mickey Mouse Candy Bark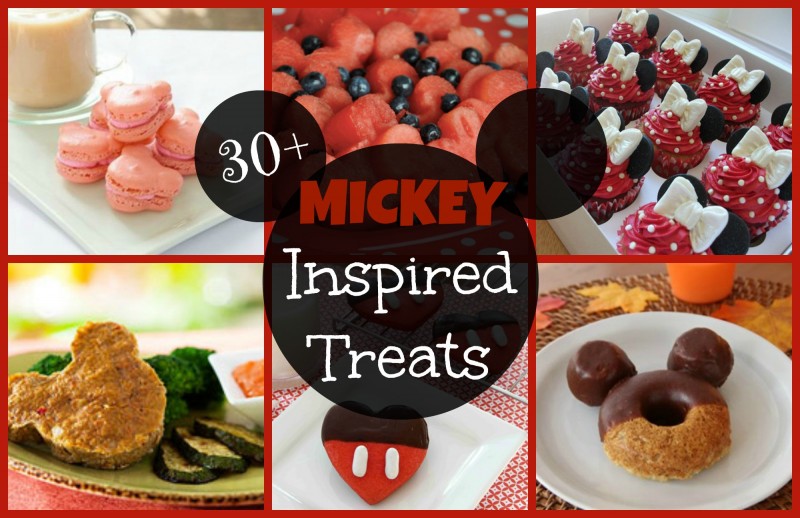 Mickey Mouse Party Ideas
Mickey and Minnie Party Ideas
Mickey Party
Minnie Mouse Pool Party
Minnie/Mickey Mouse Birthday Party Decorations, Cake, Ears, and More
Holiday Mickey Mouse Food Ideas
Homemade Disney Halloween Mickey Crispy
Christmas Mickey Mouse Pretzels
Mickey's Chocolate-Dipped Valentine Cookies
Not So Scary Halloween Cupcakes
Mickey and Minnie Peppermint Swirl Cookies
Mickey Mouse Christmas Apples
Mickey Snowman Cookie
DIY Mickey and Minnie Candy Apples
Mickey and Minnie Christmas Donuts
Disney Candy Corn Sugar Cookies
Wanting to take a Disney Vacation but worried about the cost? Check out my tips for how to plan a trip to Disney on Budget.