This post may contain affiliate links. Please read my disclosure.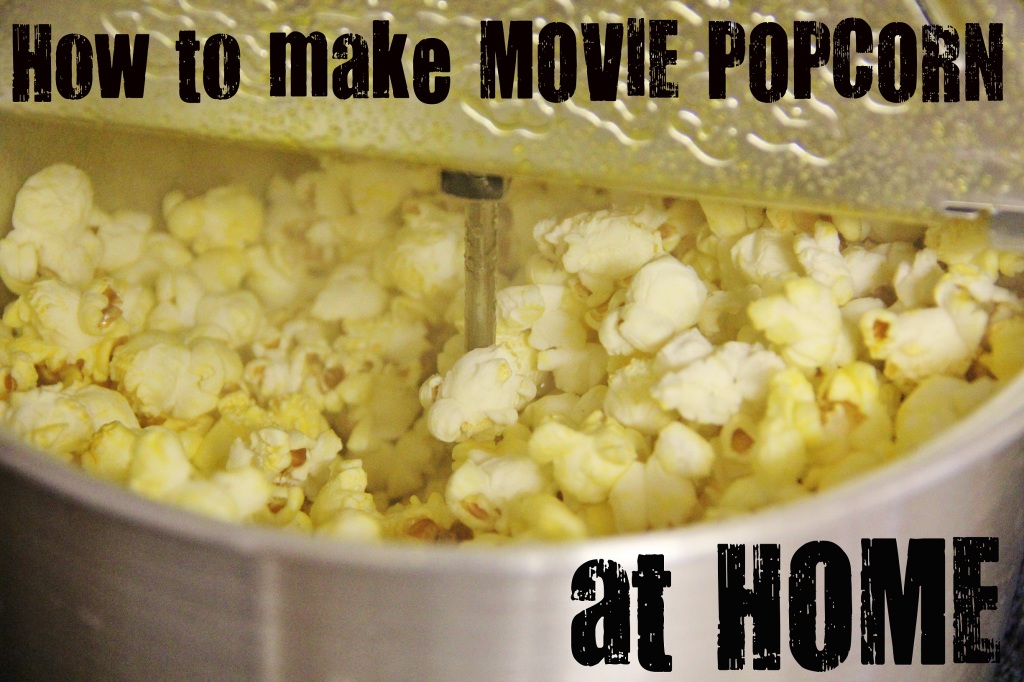 One of the best parts of going to the movies is getting a big bucket of popcorn. However, with two little ones we don't go often. Instead we have Family Movie Night. I have some rules for the types of movies that we can watch on FMN and so I wanted to make FMN even more special by bringing the popcorn goodness to the party.
I know I could just pop a bag of popcorn or even make my own using a brown paper sack in the microwave, but I want it to be really special. However, it's so not good for you, so I really do limit when and how often I make it. To be fair, what makes this popcorn so good is some very specialize ingredients and equipment.
My mom figured out this combination of ingredients and after I played around with the amounts I knew I had totally figured it out. I've included links to products below for everything you need. I think it cost me around $50 to get everything, but we've made it at least 10 times and I still have half of my ingredients. I'd say that this is a lot cheaper than getting it at the movies.
Equipment Needed:
Whirley-Pop Stovetop Popcorn Popper
Special Ingredients Needed:
Flavacol Seasoning Popcorn Salt
O'Dells Popcorn Supur-Kist Topping
Wabash Valley Farms Real Theater Popcorn Popping Oil
Popping Corn
Movie Popcorn at Home
2 tbls oil
1/2 cup corn
3/4-1 tsp salt
1/3-1/2 cup butter topping
Add oil, salt, and corn kernals to Whirlie Pop machine and place on pre-heated burner over high heat. Do not shake, but twirl handle until corn stops popping or handle is hard to turn. This may take up to 5-10 minutes.
Pour popped corn into a large bowl and drizzle butter topping over the top while gently stirring.