This post may contain affiliate links. Please read my disclosure.
I had you at Nutella, right? If you like blended coffee drinks at all, this Nutella Blended Coffee Drink is for you! The other day, I was working hard on decluttering another part of the house and I needed a break. I took the opportunity, since Little Man was sleeping, to make me this treat and take a short break before he woke up and more chores started screaming my name.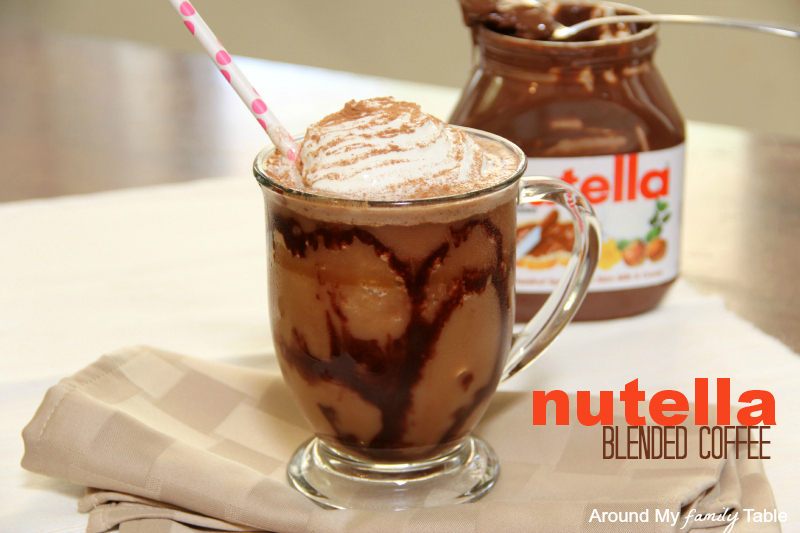 I needed to use up lots of odds and ends in the pantry and freezer and this drink totally helped with that. The hazelnut flavor in the Nutella really provides a unique and different flavor to the basic chocolate coffee drink. This drink is so good…it's probably more of a dessert than a breakfast coffee or snack, but I really don't care.
I used my homemade chocolate syrup…it's super easy, have you made your own yet? Not to worry…if you have the store bought stuff in the fridge it works just the same for this!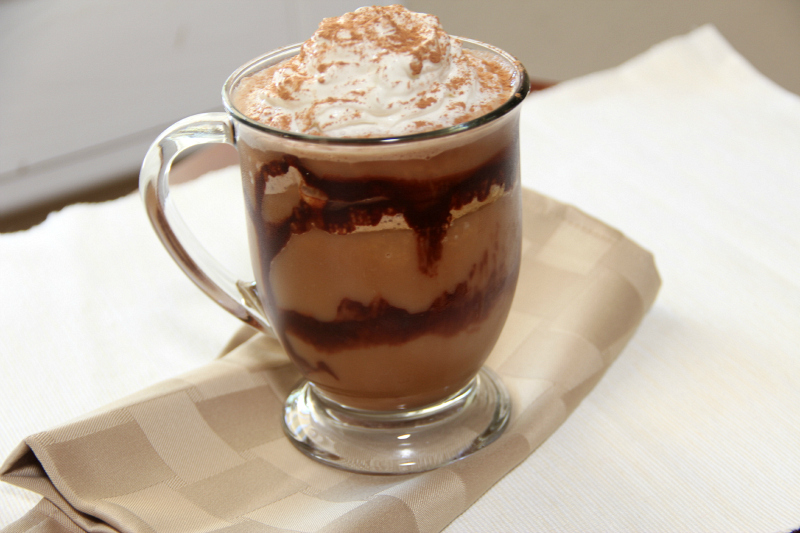 Nutella Blended Coffee Drink
1 cup milk (soy, rice, whole, etc)
1/2 tsp vanilla extract
1 1/2 tsp instant coffee
4 tsps Nutella (or try my gf, df homemade Nutella)
1 tbls sugar
1 cup ice
garnish: whipped cream, chocolate syrup, cocoa powder
Add all ingredients in the blender, except the garnishes. Blend until smooth. Finish by swirling a little chocolate syrup in your cup, pour in your drink, top with whipped cream and a sprinkle of cocoa powder.