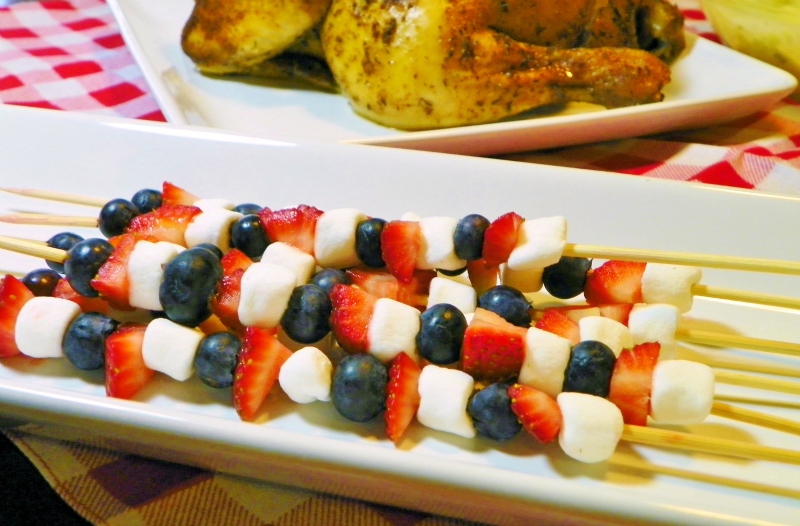 I thought for the rest of the week I would share some ideas to make your 4th of July picnic a hit.  And then next Monday, there will be a recipe for using up some of the leftovers.
I love 4th of July, but here in AZ it's often too hot to just hang out at the park so we usually crash a friend's house that has a pool, eat, and then head out to see fireworks.  Even when the fireworks start at 9pm, it's still around 100-110 degrees outside!  It's hot!!!!
Patriotic Fruit Kabobs
strawberries
blueberries
mini marshmallows
bamboo skewers
Wash and dry berries.  Cut strawberries into pieces about the same size as the mini marshmallows and blueberries.  Thread fruit and marshmallows onto skewers into a pretty red, white, and blue pattern.  Keep in the fridge until ready to eat!
Join the newsletter
Get Delicious & Seasonal Recipes in your INBOX every week.