This post may contain affiliate links. Please read my disclosure.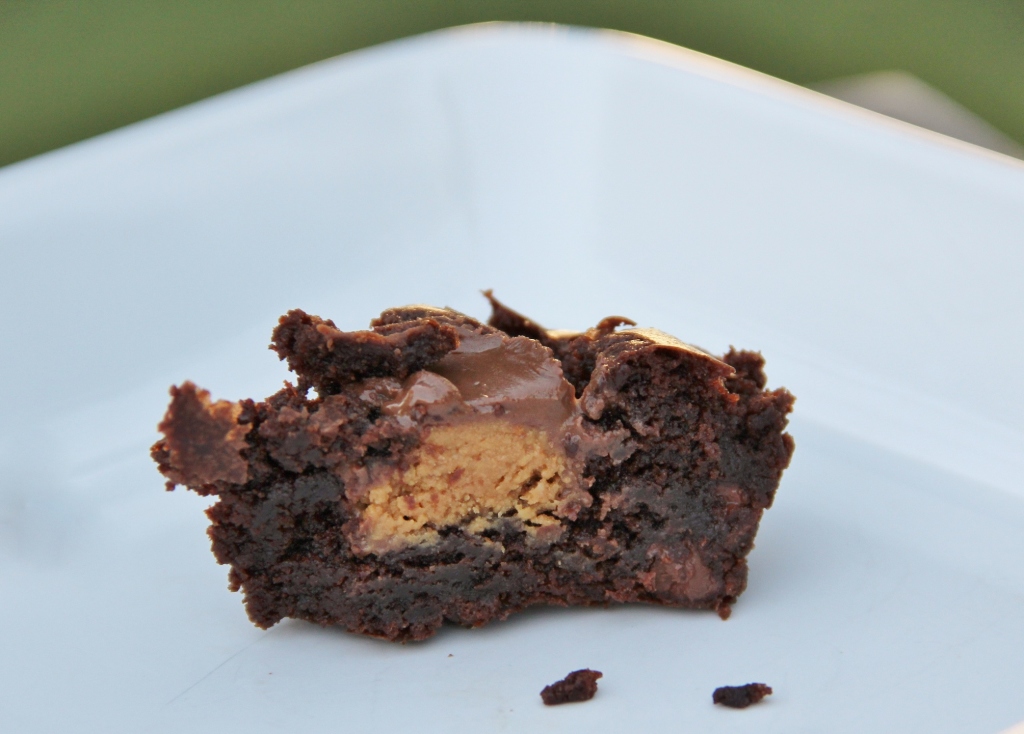 One of my dearest friends took a picture of her PB Stuffed Brownies, sent it to me, and told me I HAD to make them and post them on AMFT. Well, it took me a while a month or so to actually getting around to making them. I knew they would be good, but I just couldn't bring myself to make them. Everyone is stuffing everything into something these days.
And then, I had a party to go to and thought this would be the perfect place to take them. I love being able to make something tasty and NOT have it hang around the house adding to my waistline. Taking it to the party let me have one piece and then share the rest with my hungry friends and family! Let it go to their waistlines. LOL!
These brownies can be super easy by using a boxed mix or you can use your favorite scratch brownie recipe with just a few simple changes. I also tried making these with rolos. Not so good. The caramel inside the rolos just didn't do well during the baking process…not sure what's up with that….ew! But the mini peanut butter cups work beautifully. These brownies are so sinfully delicious and very rich.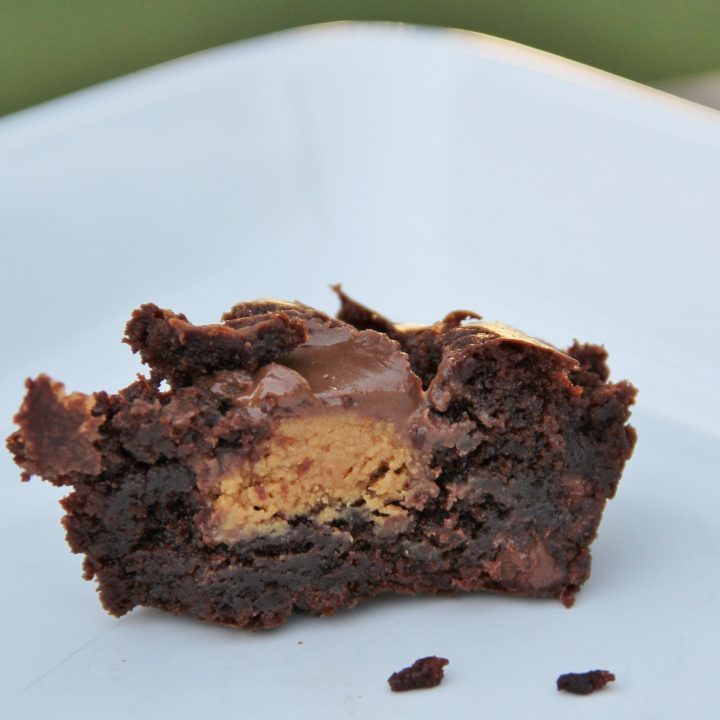 Peanut Butter Stuffed Brownies
Turn your favorite homemade brownies or boxed brownie mix into decadent peanut butter stuffed brownies!
Ingredients
1 brownie recipe, homemade brownies or boxed mix
coconut oil
16 mini peanut butter cups, wrappers removed
Instructions
Preheat oven according to brownie recipe. Prepare a 9x9 inch pan with nonstick cooking spray.
Prepare brownie mix according to instructions, except replace oil in recipe with an equal part of coconut oil. Pour into prepared pan.
Evenly place peanut butter cups in brownie batter. Either leave about half the peanut butter cups above the batter level or completely push in and gently spread batter over the top. Bake according to recipe instructions.
Nutrition Information:
Yield:

12
Serving Size:

1
Amount Per Serving:
Calories:

212