This post may contain affiliate links. Please read my disclosure.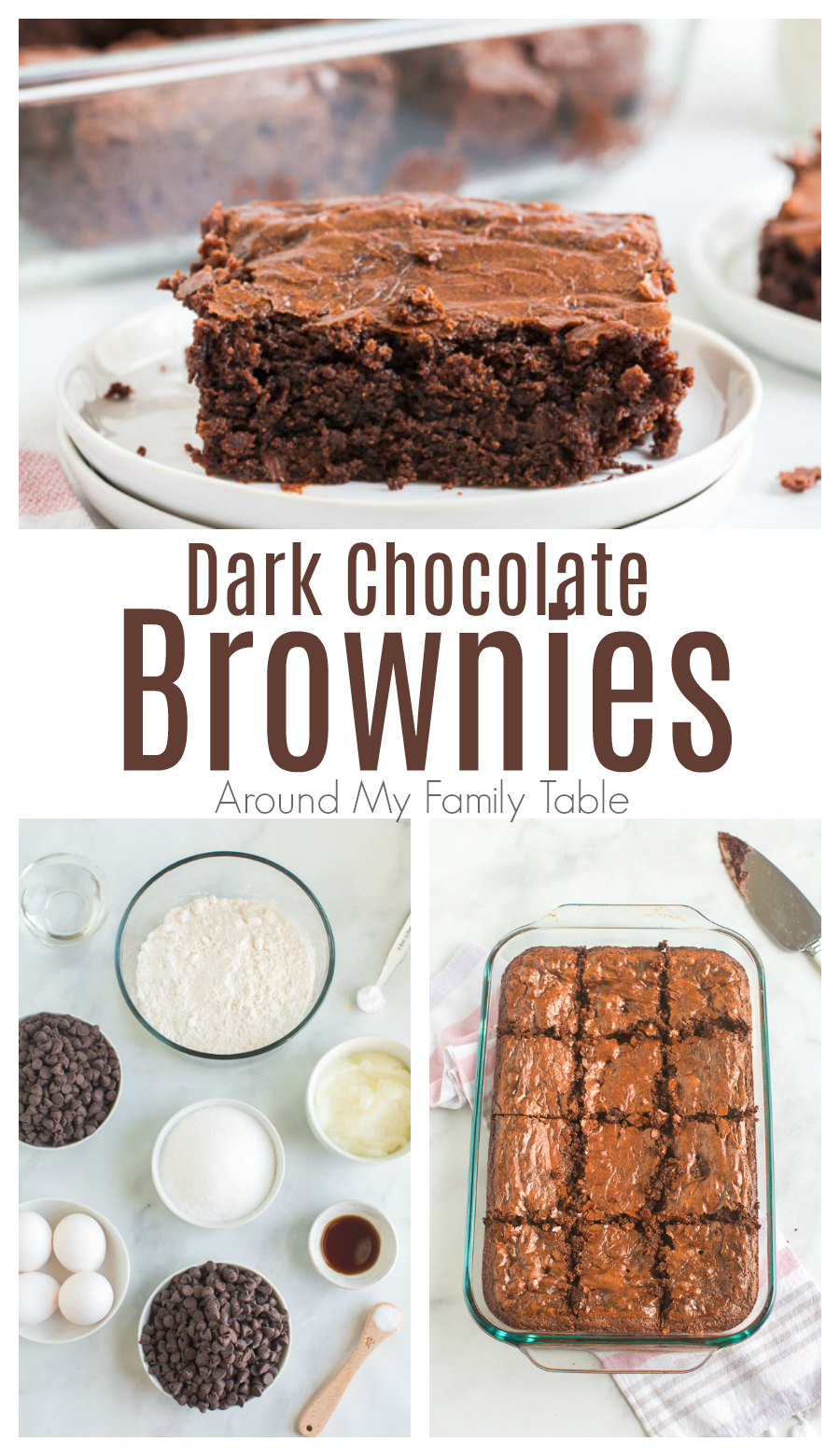 Dark chocolate brownies made with coconut oil are rich, fudgy, and have health benefits! Make this healthier brownie recipe for an easy dessert.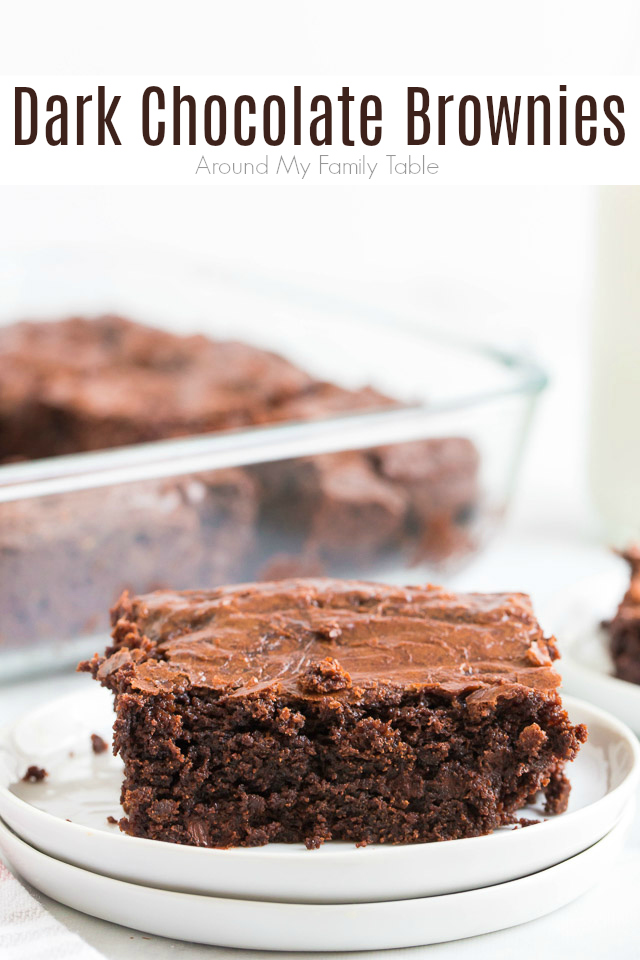 These are my favorite brownies. The recipe is really easy to make, and the addition of coconut oil really gives the dessert great flavor.

There isn't enough to make you say, "wow, there is coconut in there."
Rather, it is a nice subtle flavor in the background that gives them a really rich, decadent taste.
Plus, these coconut oil brownies have health benefits that you won't have if you use vegetable oil and semi-sweet chocolate

Coconut oil is very good for your hair, nails, and skin, and dark chocolate is rich in antioxidants!
Dark Chocolate Brownies
INGREDIENTS + SUBSTITUTIONS
Note: This is not a complete list of ingredients. You can find that information in the recipe card at the bottom of this post.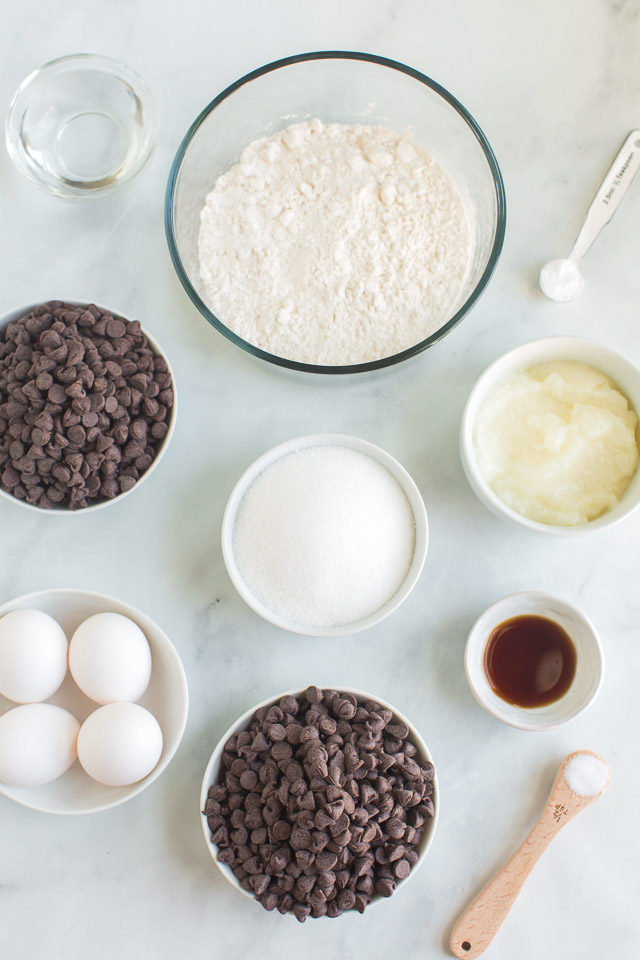 Coconut oil – If you have a coconut allergy, another healthy choice is avocado oil.
Dark chocolate chips – For the best flavor, use a premium brand, with at least 90 percent cacao. Good choices are Lindt Extra Dark, Calleblaut, Ghirardelli Intense Dark, or Giddy YoYo raw dark chocolate, which is 100 percent cacao.
Sugar – If you want to make this healthier brownie recipe even healthier, you can swap the granulated sugar for any cup-for-cup sugar substitute. Monkfuit sugar is a popular low glycemic option.
Tips for making coconut oil brownies
1. PREPARE YOUR BAKING PAN.
When you bake brownies and cakes, it's important to grease your baking pan, even if it's a non-stick pan. Otherwise, you can end up with corners that stick.
2. WHISK EGGS INTO CHOCOLATE SLOWLY.
When it is time to incorporate the eggs with the melted chocolate, you need to be very careful and be sure to do it slowly.

Adding the eggs too quickly will cause them to cook from the heat of the chocolate. Scrambled eggs in your dark chocolate brownies is not a good thing. 😉
3. DON'T OVER MIX THE BATTER.
Gluten is a natural protein in flour that gives baked goods structure.

If you over mix the batter, the protein strands will strengthen. As a result, you'll have very hard, chewy, and dry brownies.
To prevent this from happening, mix the batter until the flour is just barely incorporated. It's okay if you see a few specks of flour here and there. They will disappear during baking.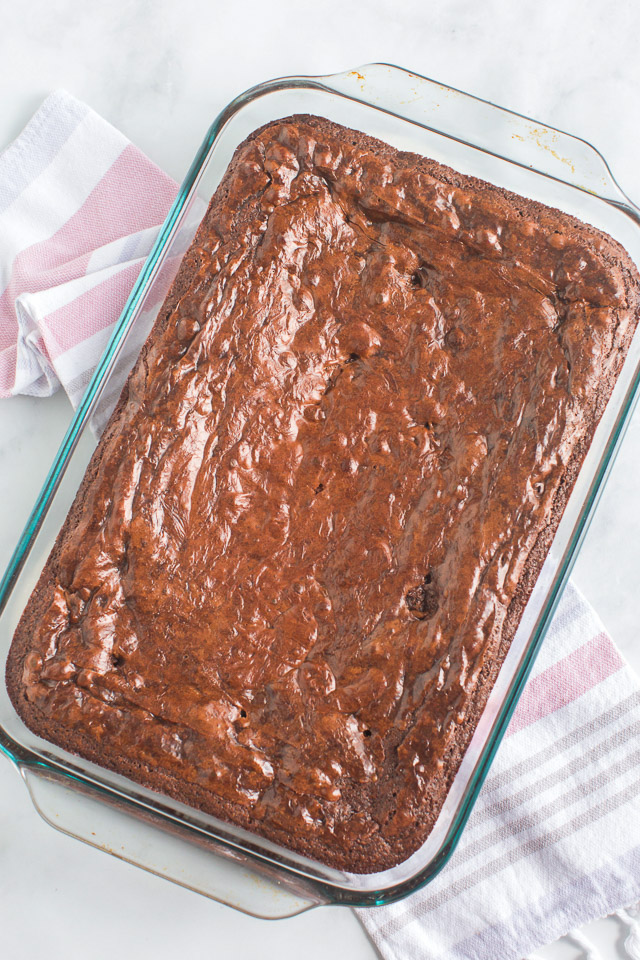 4. COOL BROWNIES BEFORE SLICING.
To prevent your brownies from crumbling, allow them to cool completely before slicing.

I know what you're thinking, and I agree. Warm coconut oil brownies with coconut ice cream on top is the best dessert ever. Patience is a virtue. 😉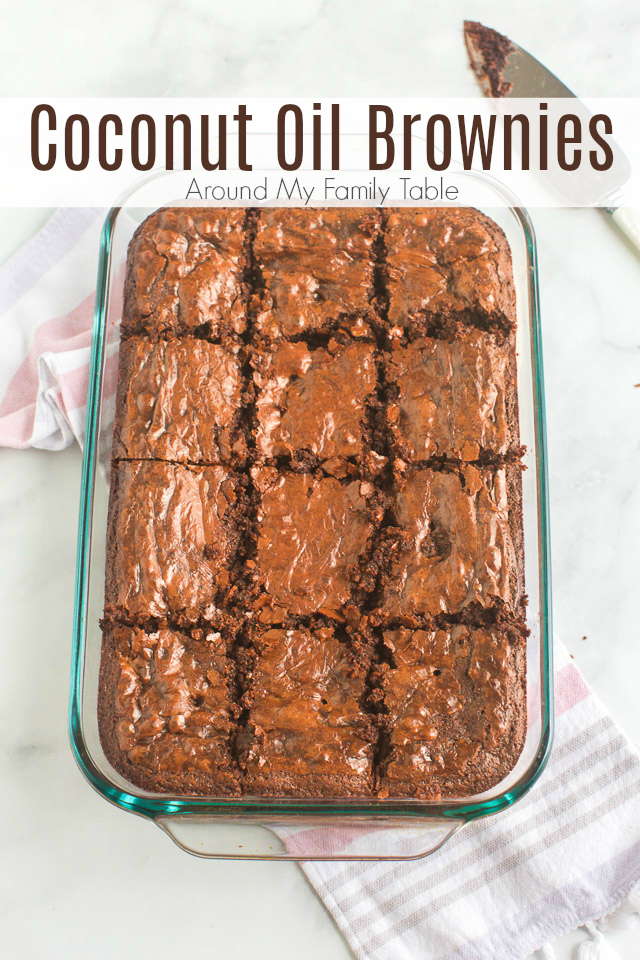 Dark Chocolate Brownies
Dark chocolate brownies made with coconut oil are rich, fudgy, and have health benefits! Make this healthier brownie recipe for an easy dessert.
Ingredients
2/3 cup coconut oil
1 1/4 cups sugar (or cup-for-cup sugar substitute)
1/4 cup water
4 cups dark chocolate chips, divided (24 ounces) or semi-sweet
2 tsps vanilla
4 eggs
1 1/2 cups all-purpose flour
1/2 tsp baking soda
1/2 tsp salt
Instructions
Preheat oven to 325 degrees F. Spray a 13 x 9-inch baking pan with nonstick cooking spray.
In a heavy saucepan, bring coconut oil, sugar and water to a boil, stirring constantly until the sugar is dissolved (about 2-3 minutes). Remove from the heat, stir in 2 cups of chocolate chips until melted; cool slightly then beat in vanilla.
In a mixing bowl, whisk eggs, gradually add in the chocolate mixture, beating with a wooden spoon until completely mixed. In a separate bowl, mix together flour, baking soda, and salt; add to the chocolate mixture and mix well to combine. Stir in the remaining chocolate chips.
Spread into prepared baking pan. Bake for 35-40 minutes (don't over bake).
Nutrition Information:
Yield:

16
Serving Size:

1
Amount Per Serving:
Calories:

433
Total Fat:

23g
Saturated Fat:

16g
Trans Fat:

0g
Unsaturated Fat:

6g
Cholesterol:

50mg
Sodium:

140mg
Carbohydrates:

50g
Fiber:

3g
Sugar:

36g
Protein:

5g
This nutritional information is an estimate may vary, depending on brand and type of ingredients used. It is not intended to replace the advice of a licensed dietician or physician.
Pin this recipe to your favorite Pinterest board: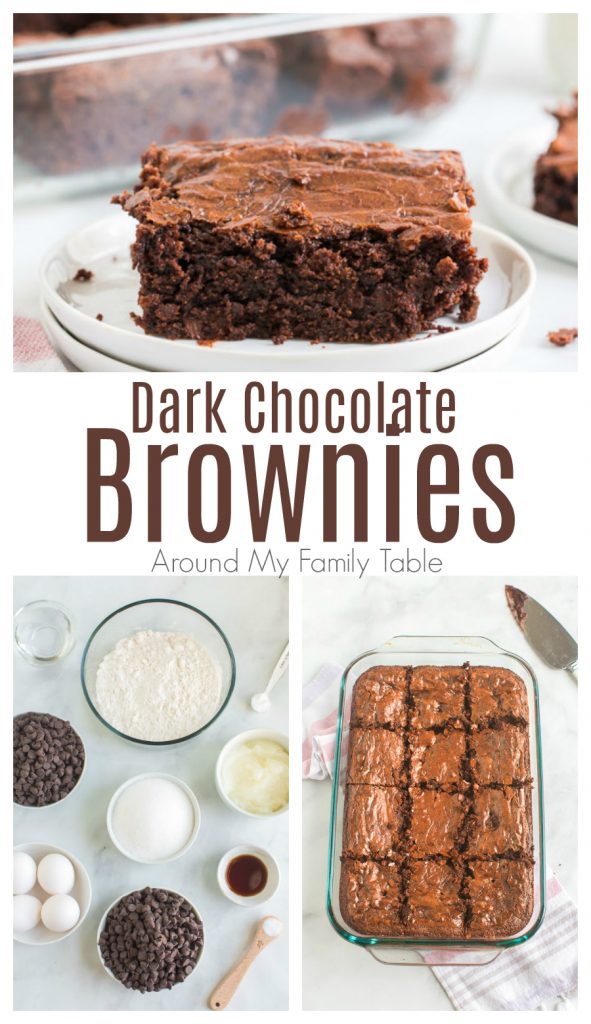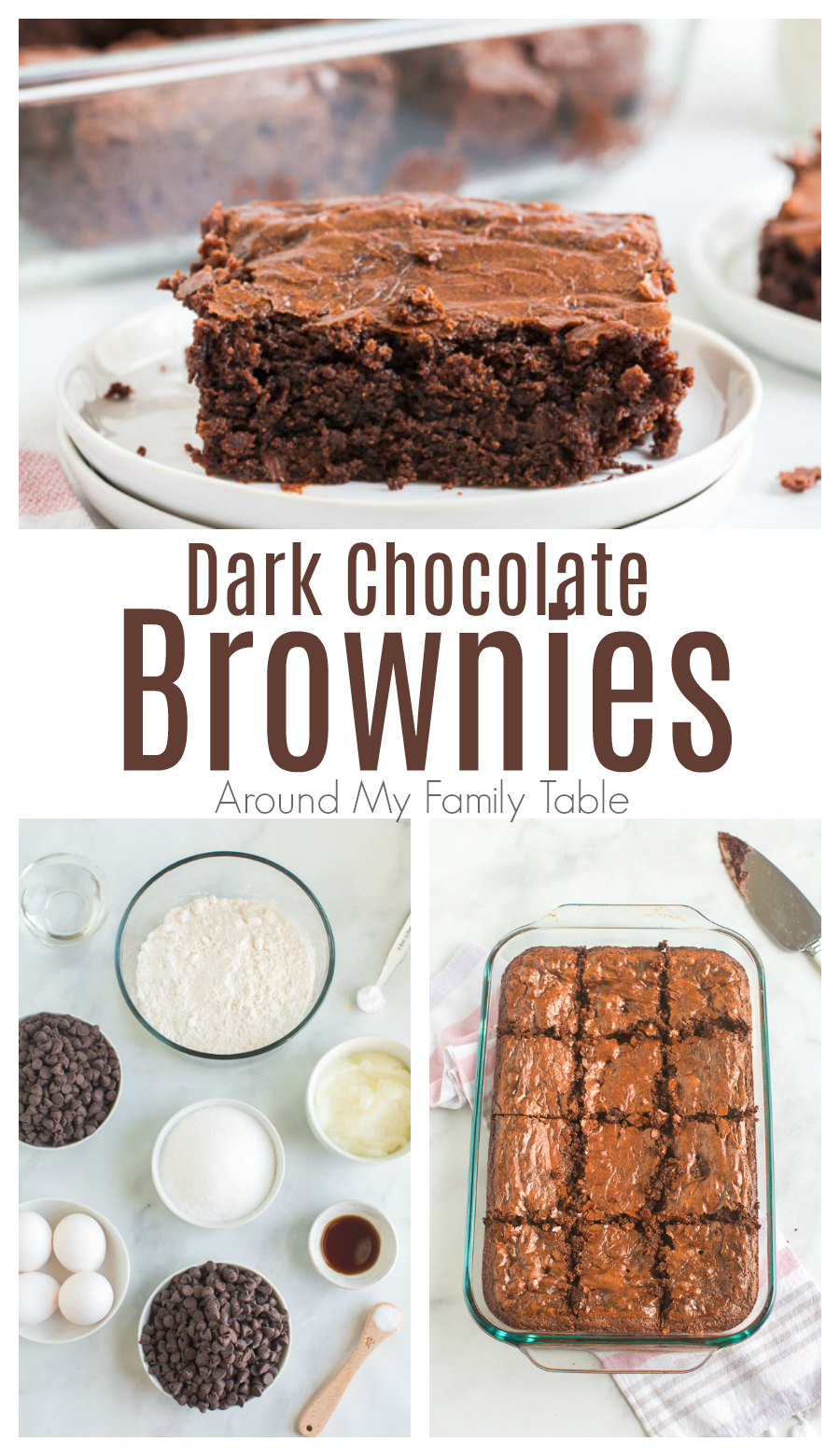 Originally published: 10/18/11 Updated: 8/8/20