This post may contain affiliate links. Please read my disclosure.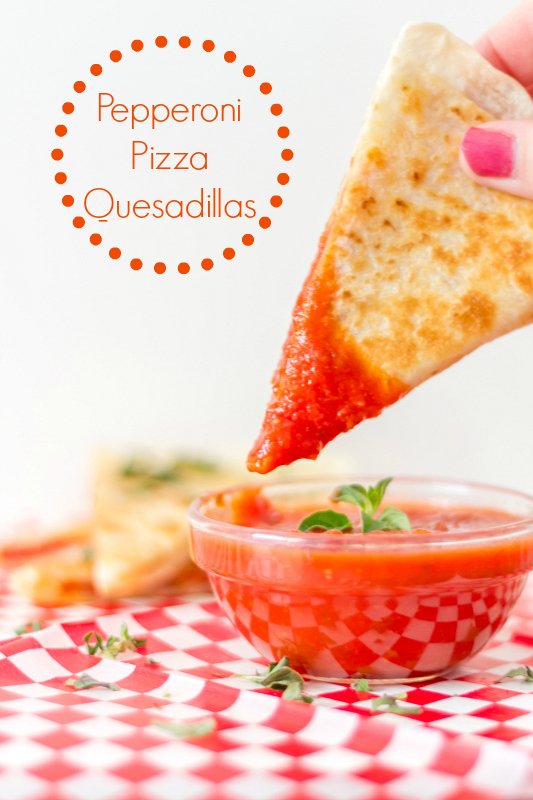 Oh yes, I did! I combined my kids' favorite loves into one awesome supper. Pepperoni Pizza Quesadillas! The kids gave them 20 fingers and toes up and Hubbyman even really enjoyed them too. The best part is that once you know a few tricks to make them pizza-ish you can customize them to make them with your favorite toppings.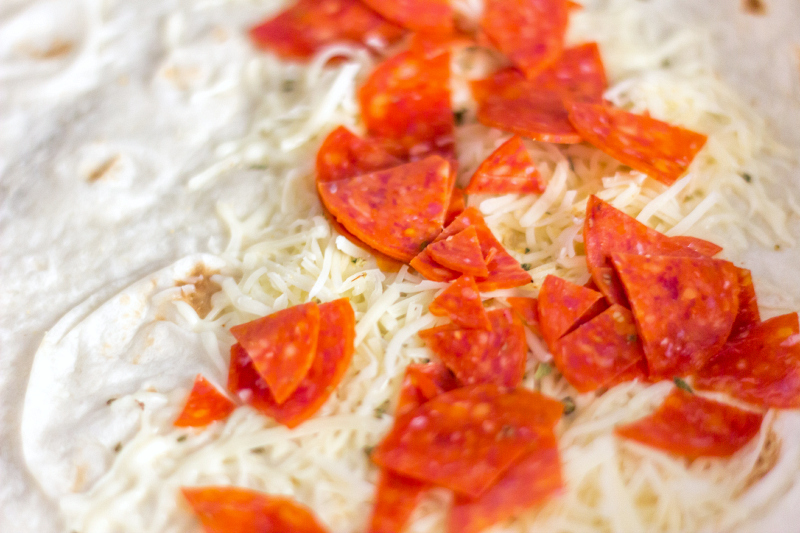 Quesadillas are the perfect 15 minute meal because they only take a minute or so to cook. You can feed a small army in 15 minutes with a variety of quesadillas! The kids loved the pepperoni version, but Hubbyman asked for something a little more spicy next time…so I think I'll make his favorite of pepperoni and jalapenos.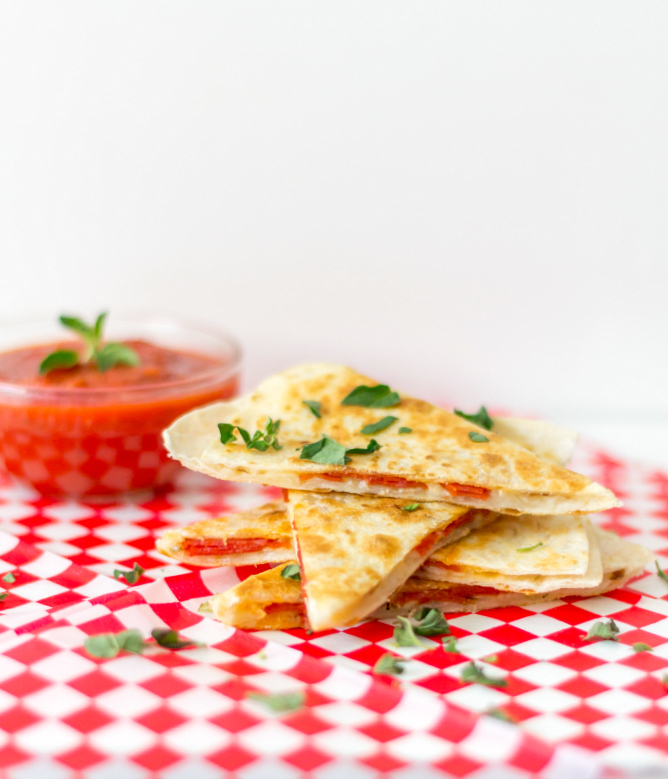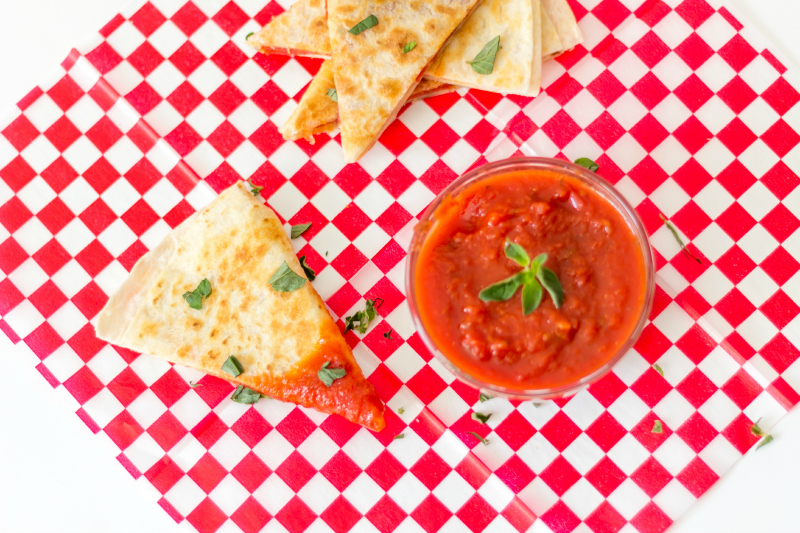 We have pizza more often than I'd like to admit…it's just so easy. The kids love to put on their own toppings..plus we have pizza picnic nights where we set up an indoor picnic, have pizza, and watch a family movie. I think this pizza quesadillas are just what we need to spice up our pizza nights.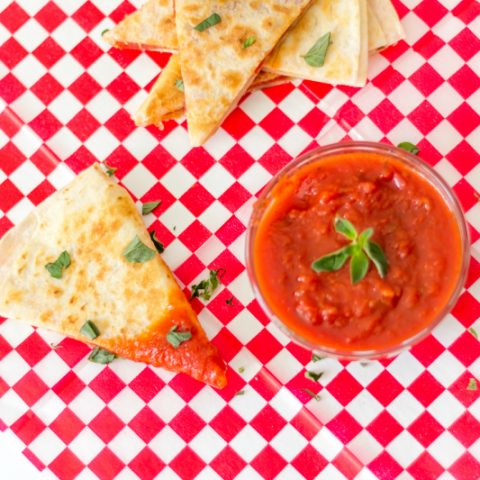 Pepperoni Pizza Quesadillas
These pepperoni pizza quesadillas are an easy 15 minute supper that kids go crazy for! All the flavor of pepperoni pizza in a hand-held meal.
Ingredients
4 large flour tortillas
3 tbsp butter
2 cups mozzarella cheese
24 pepperoni slices
1 tsp garlic powder
1 tsp dried oregano
marinara or pizza sauce for dipping
Instructions
Preheat a large skillet to medium-high heat. Meanwhile butter one side of each tortilla and set aside.
Place one tortilla, butter side down, in the pan and sprinkle half of the tortilla with 1/4 cup cheese, 1/4 tsp of garlic powder and 1/4 tsp dried oregano. While that heats up, roughly chop about 8-10 pepperonis and sprinkle on the cheese side.
Let quesadilla cook until the bottom starts to brown and the cheese is almost melted, then fold the tortilla in half (with the cheese on the inside) and flip over. When cheese is all melted, remove from heat.
Repeat process with remaining tortillas. Dip slices in warmed marinara sauce. Enjoy
Nutrition Information:
Yield:

4
Serving Size:

1 quesadilla
Amount Per Serving:
Calories:

468
Total Fat:

30g
Saturated Fat:

16g
Trans Fat:

1g
Unsaturated Fat:

12g
Cholesterol:

79mg
Sodium:

844mg
Carbohydrates:

29g
Fiber:

2g
Sugar:

1g
Protein:

19g
Need more quick suppers? Check out these other great #15MinuteSuppers!
Follow 15 Minute Suppers on Facebook | Twitter | Instagram | Pinterest
and look for the #15MinuteSuppers hashtag too!
Head over to our #15MinuteSuppers Pinterest Board to see all the past recipes and more delicious goodness!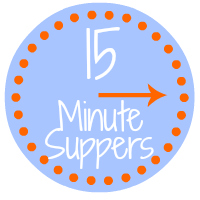 BLOGGERS: Would you like to join us at #15MinuteSuppers? We'd love to have you! Please check out the 15 Minute Suppers website or ask to join the Facebook group (for bloggers) to participate on Fridays…we'd love to have you join us.