This post may contain affiliate links. Please read my disclosure.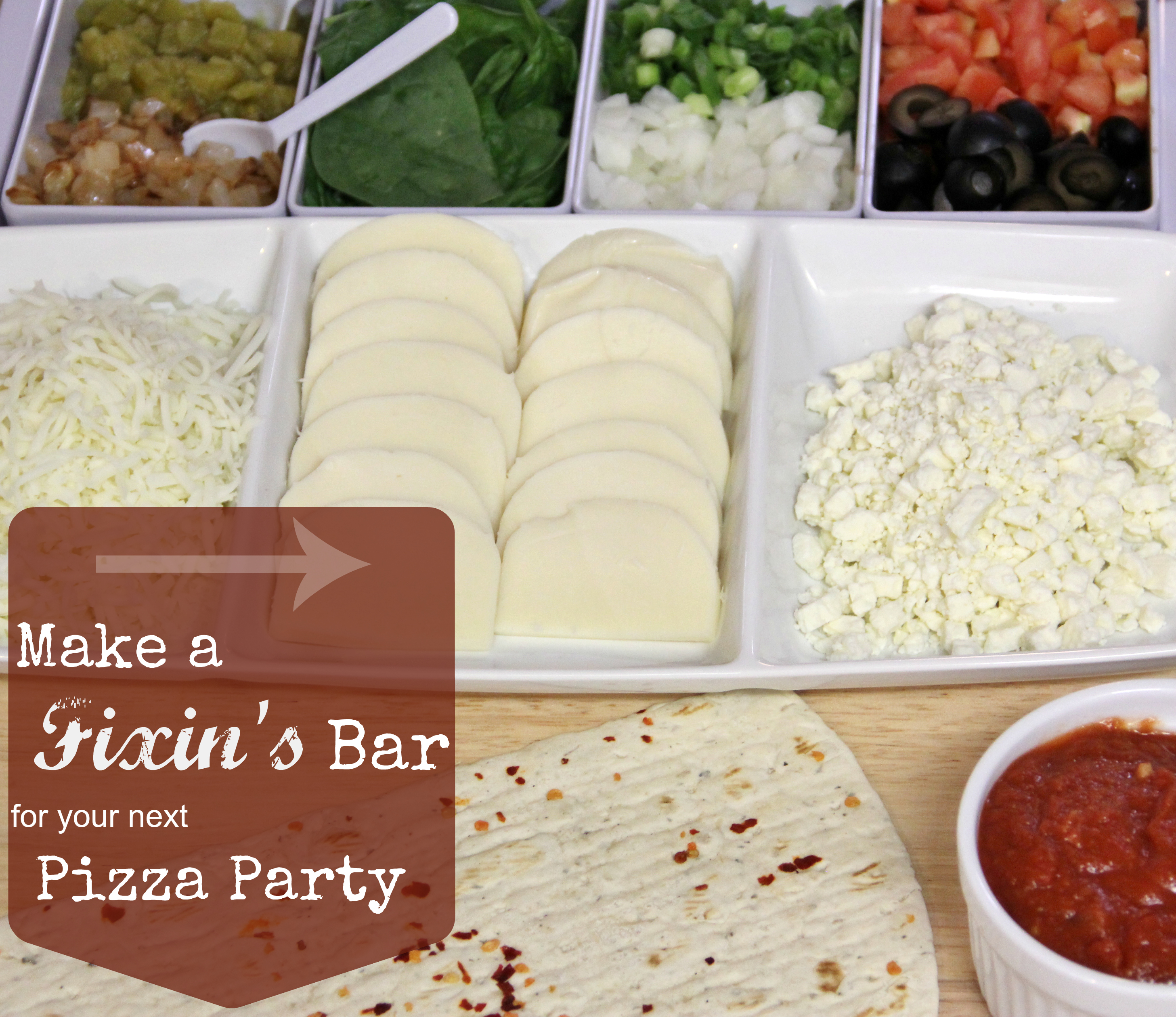 We have family parties all the time and love to have friends over for dinner. I love cooking for other people, but sometimes I love to let people create their own masterpieces…like with a hot dog bar, nacho station, or these fun pizza fixin's bar party ideas.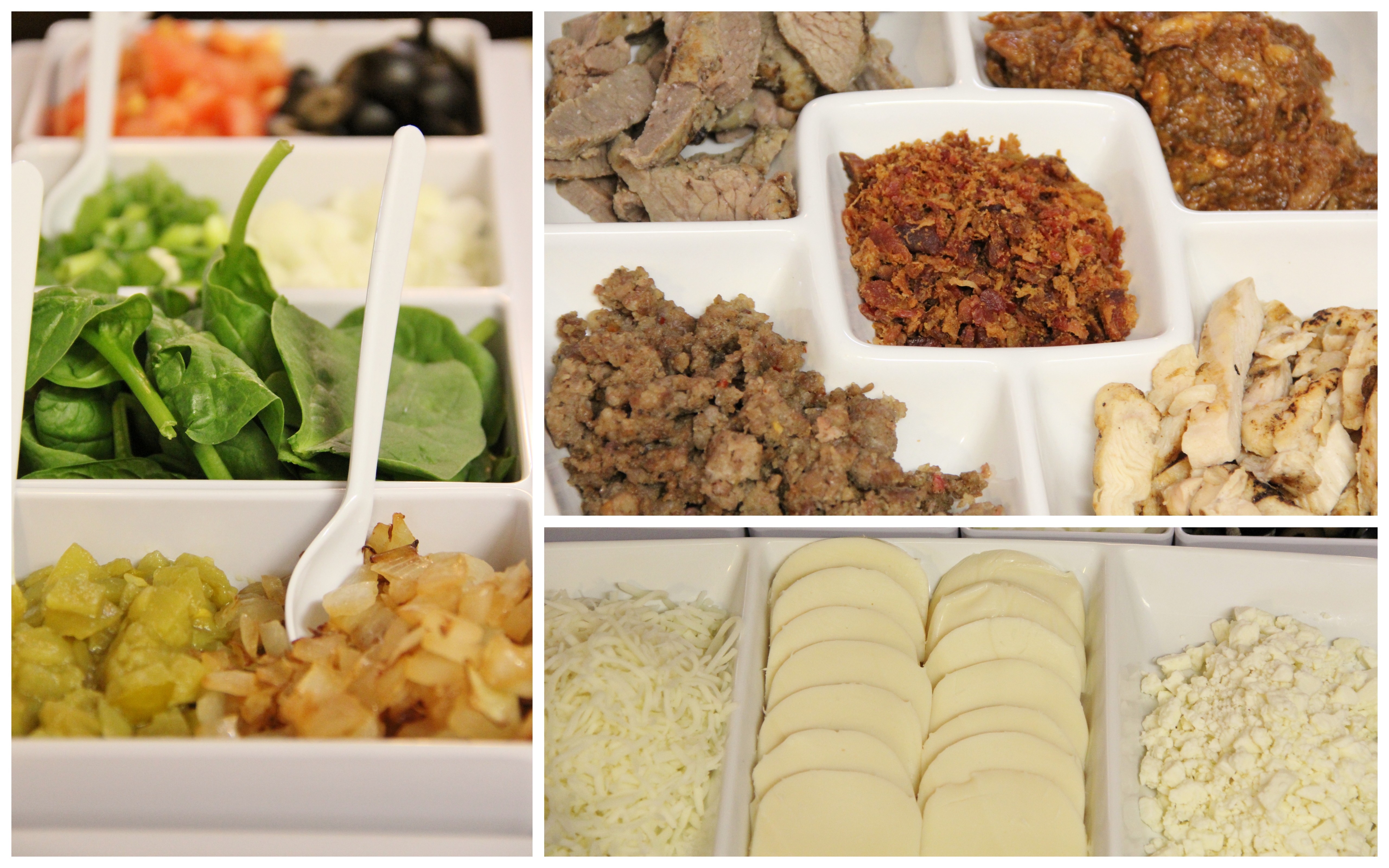 I was already planning on having family over on Sunday, but after the drama of our house almost burning down on Saturday I decided to keep the party relatively simple. Basically, I purged my fridge and came up with some awesome pizza ideas using the new Flatout Pizza Bread. It has like 7g of protein and only 150 calories per flatbread. So they are really pretty healthy.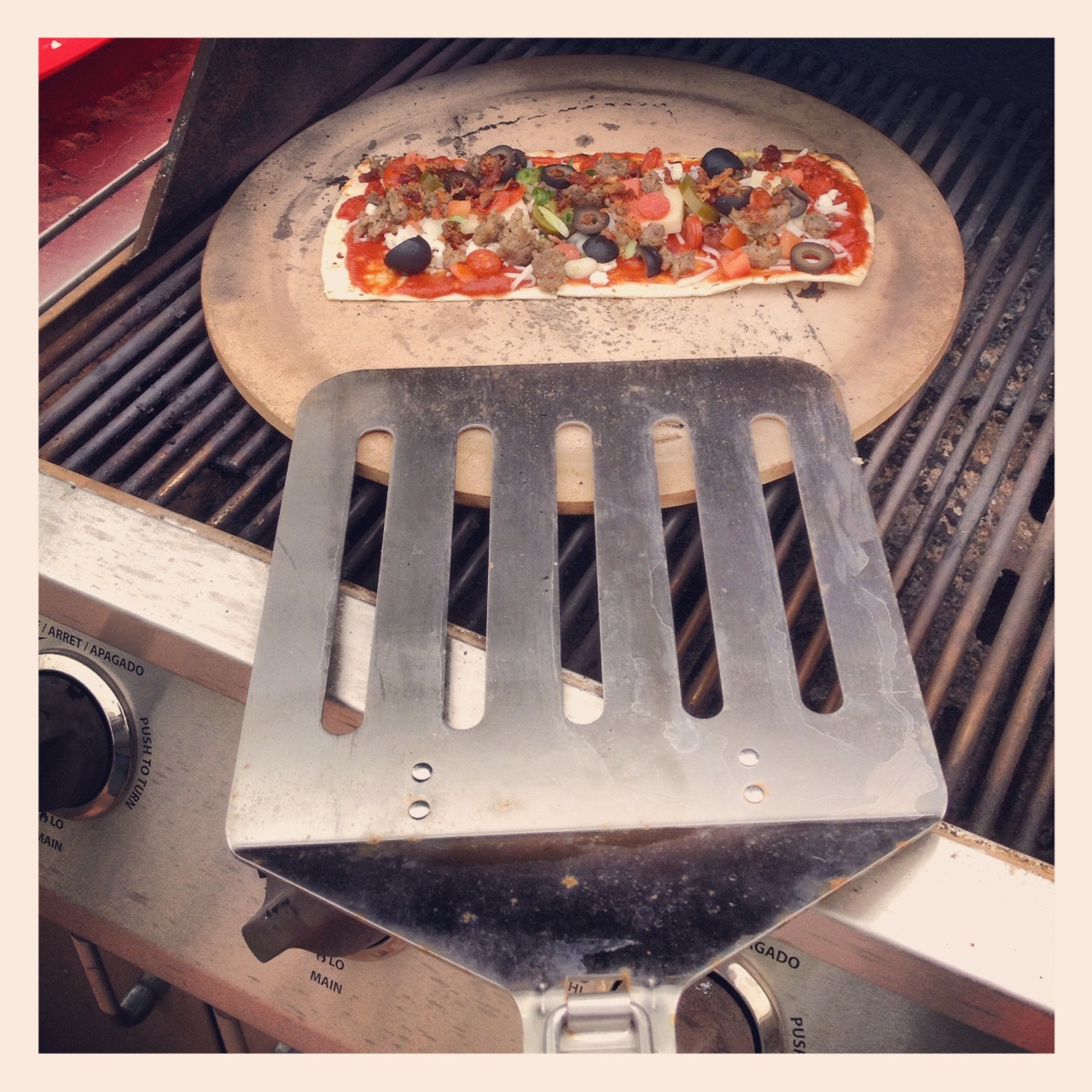 I had traditional goodies on hand too for the kids (and the adults) who didn't want to get creative. The flatbreads really made quick work of everyone's pizza. Hubbyman pre-cooked one side on the grill before everyone arrived, so everyone just had to top their pizzas and throw it back on the grill for a couple more minutes. We used a pizza stone on the grill, but it's not necessary.
Here are the four fabulous pizzas we created:
Greek Pizza
Carne Asada Pizza
Chicken Fajita Pizza
BBQ Pork Pizza
I think the favorite of the day had to be the BBQ pork pizza.
Greek Pizza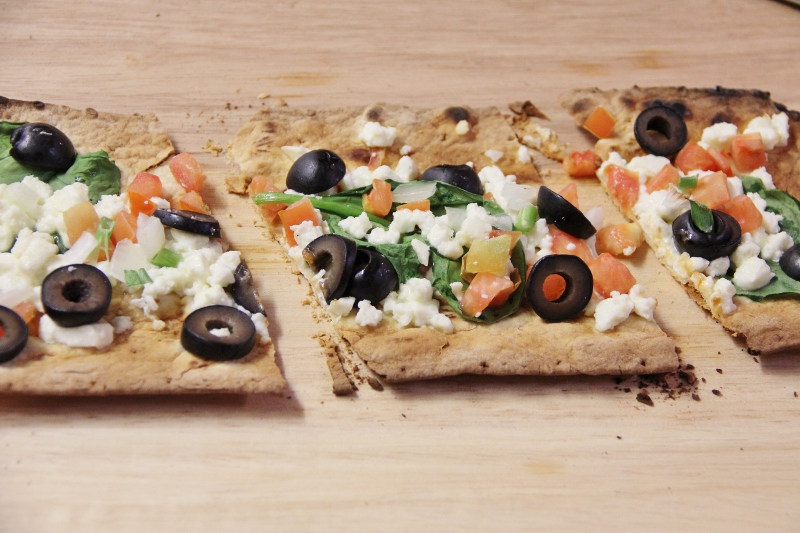 Topping Suggestions for the Greek Pizza:
garlic olive oil
feta
black olives
kalamata olives
spinach
onions, peppers, tomatoes
gyro meat
tzatziki sauce
Carne Asada Pizza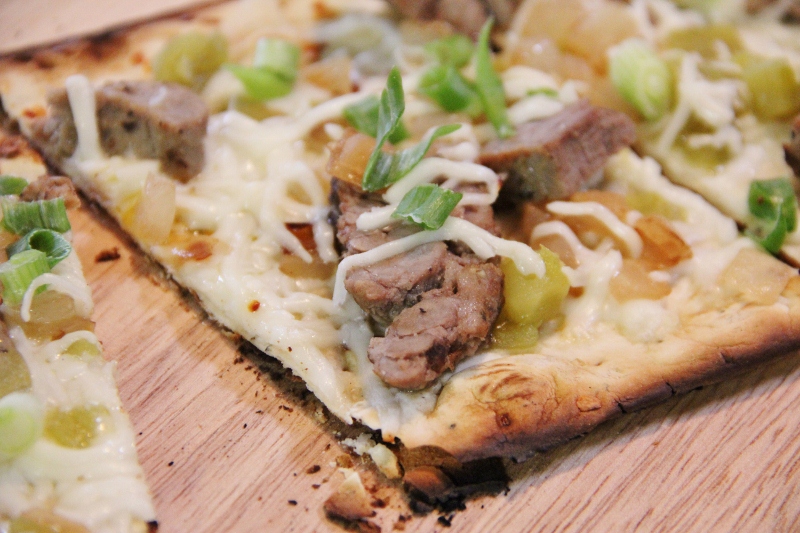 Topping Suggestions for the Carne Asada Pizza:
garlic olive oil
carne asada meat (or thinly sliced cooked steak)
caramelized onions
green onions
shredded mozerella cheese
Chicken Fajita Pizza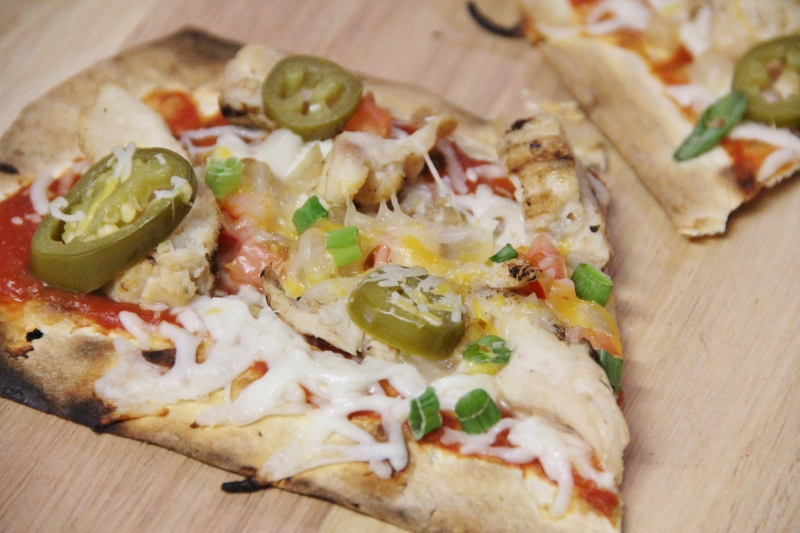 Topping Suggestions for the Chicken Fajita Pizza:
pizza/tomato sauce
fajita chicken meat
jalapenos (fresh or pickled)
mexican blend shredded cheese
bacon bits
veggies
BBQ Pork Pizza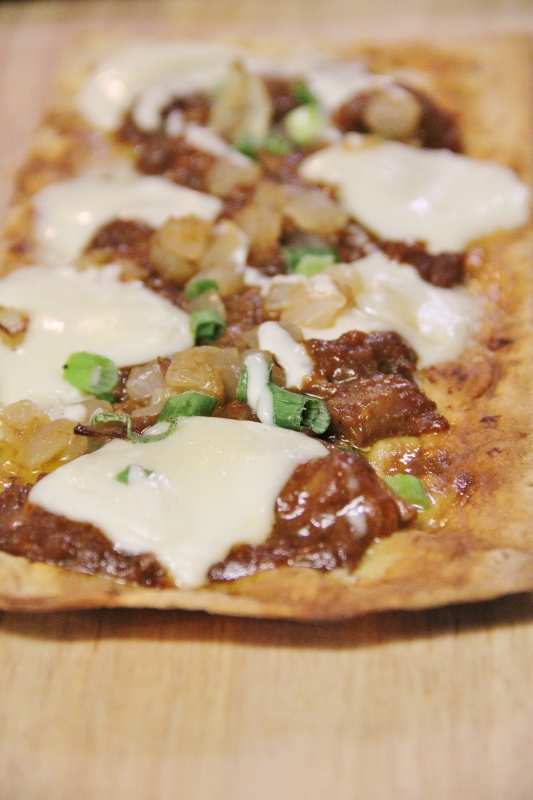 Topping Suggestions for the BBQ Pork Pizza:
garlic olive oil
caramelized onions
bbq pork
slices of mozzarella cheese
drizzle of blue cheese dressing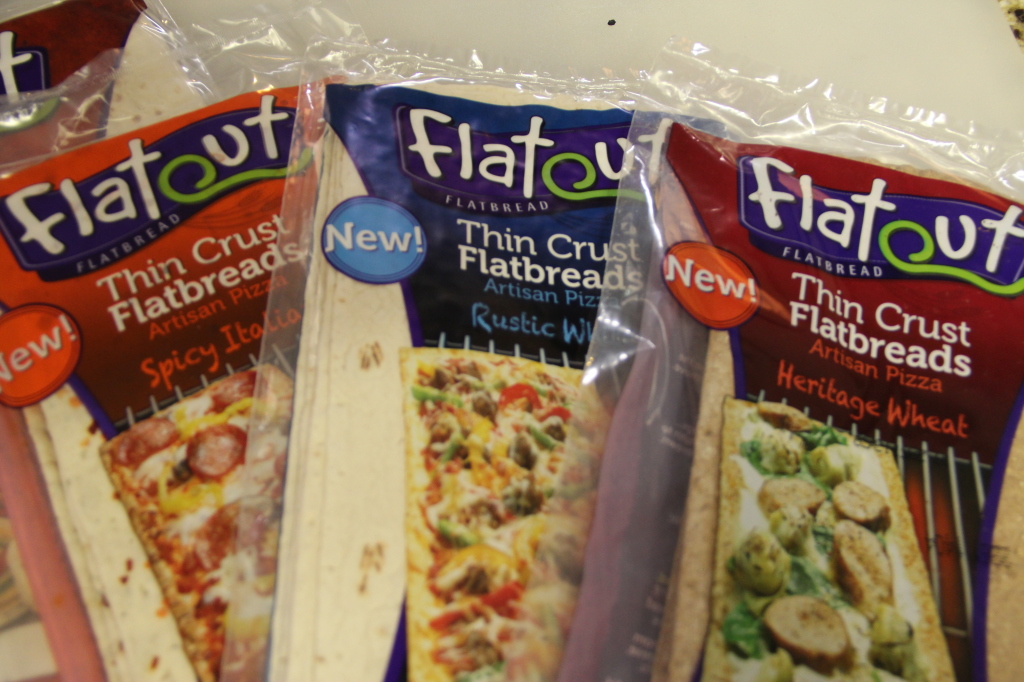 Disclaimer: Flatout Bread and the Motherhood provided me with the pizza bread and compensation to buy toppings for the party. All opinions and recipe ideas are my own.