This post may contain affiliate links. Please read my disclosure.
Pizza Muffins are everything you love about pizza rolled up and baked in a muffin tin for a portable lunch or snack!
Be sure to sign up for my email list….seasonal recipes in your inbox every week!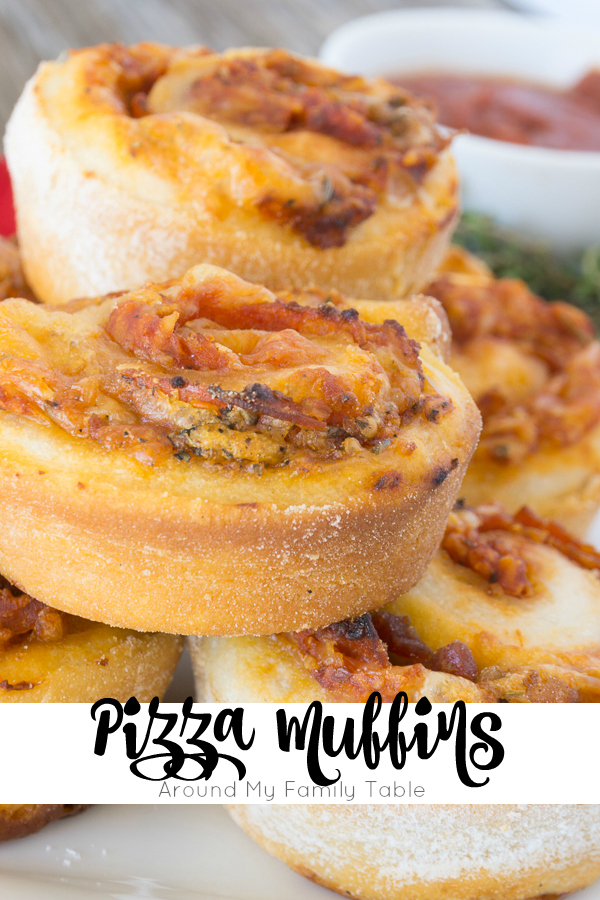 The first time I was introduced to the concept of pizza muffins, I fell in love. Although, they are more like roll-ups, but I don't care. A small local pizza chain sells pizza muffins filled with sausage, pepperoni, and lots of cheese…..oh they are heavenly. We would order a dozen of them (in addition to our pizza) to bring home and have for lunch for a couple days.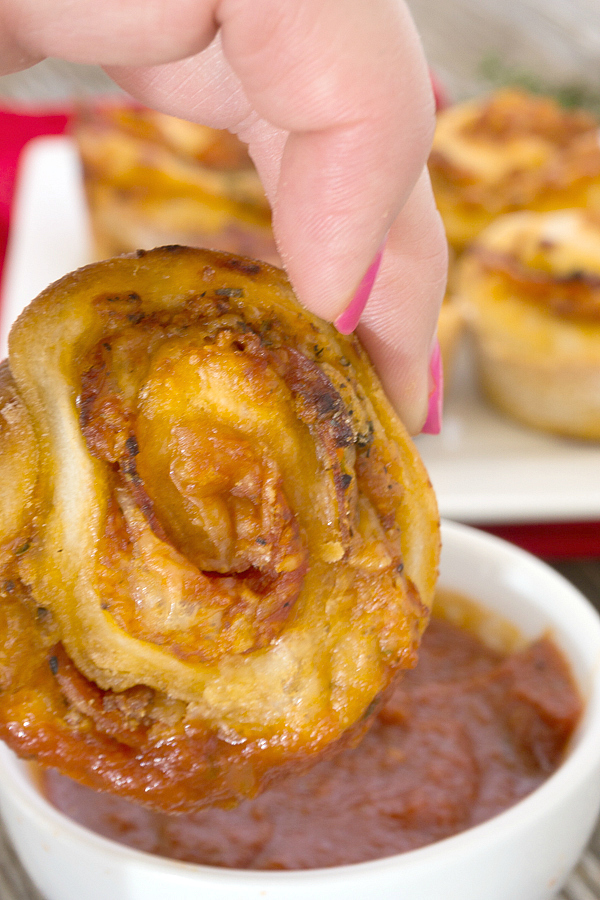 What's not to love about pizza in a nice portable shape. And the possibilities are endless! Make them anyway you like your pizza…pepperoni or veggie or white sauce with chicken or anything else you can think of! It all works, but there are a few tricks to get them looking great! Once you get the hang of it your kids will beg for them!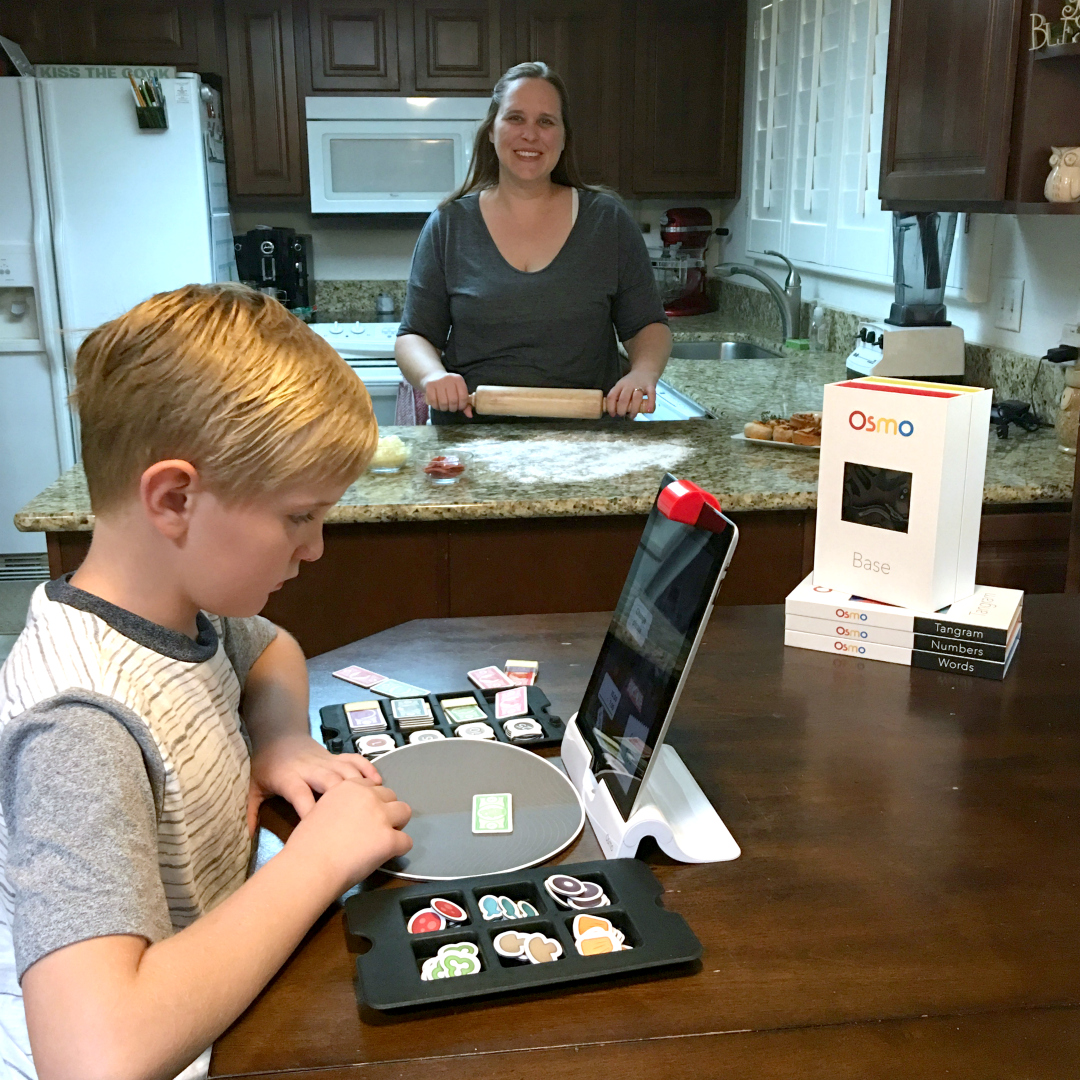 I try to keep my kids busy while I cook supper every night, so I was super excited to find this great game that works on our iPad. It's educational, hands on, and best of all both my kids love it. Osmo has various games that are perfect for kids ages 4-12, but even I had fun playing with the kids. Each game has a focus learning area from creative problem solving, art, STEM, and even common core. It's a great way for the kids to have fun on their devices while actually learning.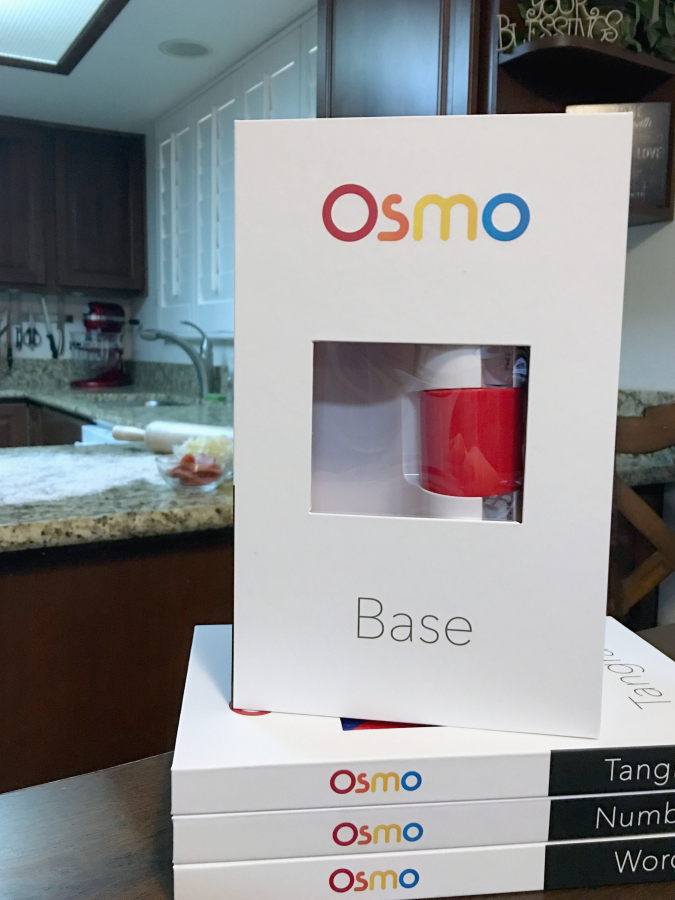 My son loved playing the Pizza Co game while I cooked up my famous Pizza Muffins. But, I think the Tangrams ended up being his favorite. You can buy it here or here or in select stores. Basically, you buy the game base and hands on games. Once you have the game, you can download the corresponding game onto your iPad (I have an old iPad 2 and it was fine). I created separate accounts for each of my kids to keep track of their progress.
I love that they are having fun, but I love that they are actually learning something even more.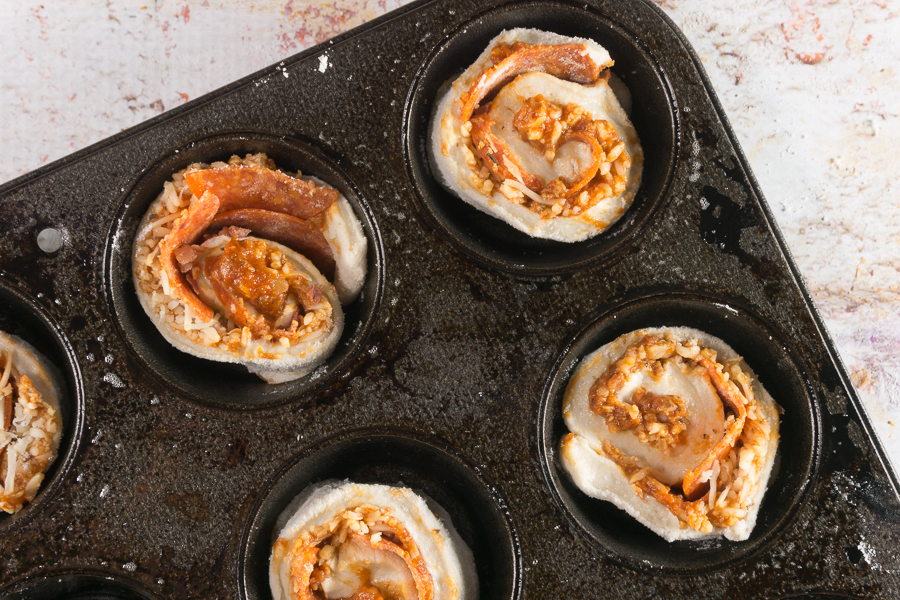 Let's get back to my secret trick….using a muffin pan helps the pizza muffins keep their shape while baking. It's not required, but it does really help. However, you will definitely need a sharp serrated knife to help cut the dough into rolls. The serrated knife is a must as a regular knife will just squish the raw pizza dough.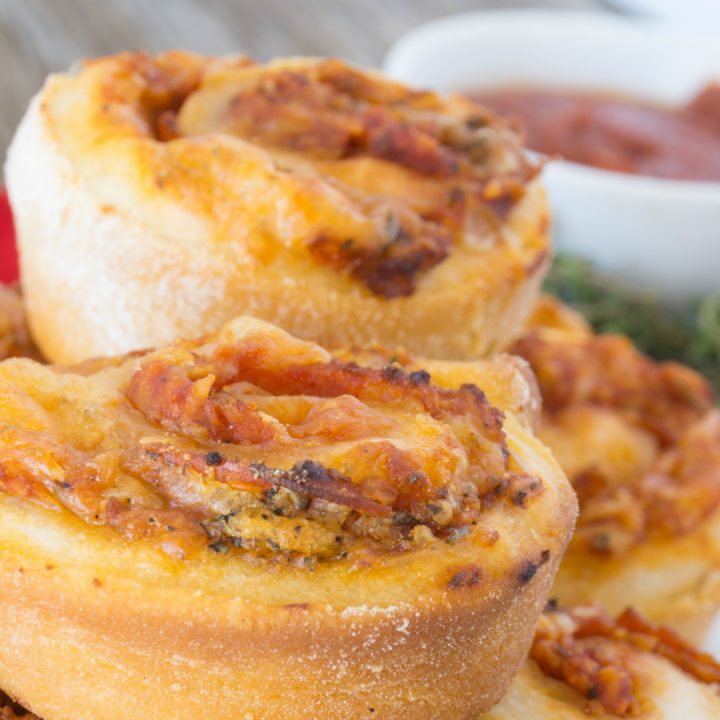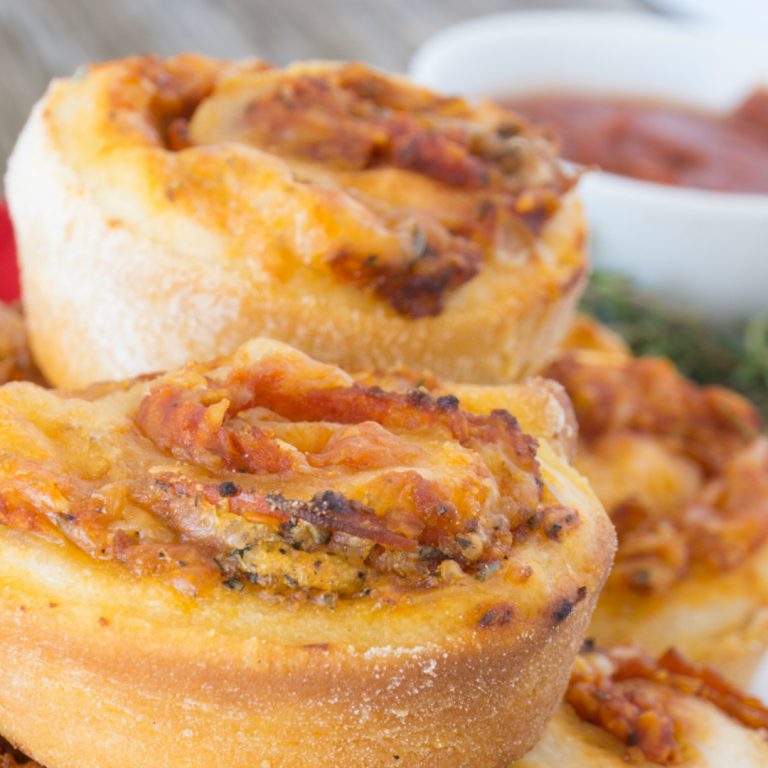 Pizza Muffins
Pizza Muffins are everything you love about pizza rolled up and baked in a muffin tin for a portable lunch or snack!
Ingredients
1 package pizza dough (or make your own Homemade Pizza Dough)
1 8oz can tomato sauce (you will only use a small portion)
1-2 cups shredded mozzarella cheese
1/2 tbls garlic powder
1/2 tbls Italian seasoning
pizza toppings (pepperoni, cooked sausage, onions, peppers, mushrooms, etc)
flour
Instructions
Preheat oven to 400F. Lightly spray muffin tin with non stick cooking spray and set aside. Lightly flour counter and roll out pizza dough to about 1/4 inch thick, making sure it doesn't stick to counter. Roll dough into rectangle shape if possible.
Spread dough lightly with tomato sauce (about 1/8-1/4 cup at most). Sprinkle with garlic and Italian seasoning, use more or less to taste. Cover evenly with cheese. If using pepperoni, cut each slice into quarters (do a stack at a time, this helps in cutting the pizza and it cooks faster). Other toppings should be cut small as well. Sprinkle with desired toppings.
Starting with the long side, tightly roll pizza dough until it forms a log shape. Using a serrated knife, cut log in half. Use a short, gentle sawing motion to help the pizza keep it's shape. Cut each half a log into 5-6 sections. Place each section into a prepared muffin tin.
Bake for 10-15 minutes or until muffins are done and a light golden brown.
Nutrition Information:
Serving Size:

1
Amount Per Serving:
Calories:

648
Total Fat:

40g
Saturated Fat:

24g
Cholesterol:

120mg
Sodium:

1360mg
Protein:

64g

Disclaimer: This post is in partnership with Osmo.
12.12.11