This post may contain affiliate links. Please read my disclosure.
Sanctuary on Camelback is a beautiful Scottsdale resort that's nestled on the northern side of Camelback Mountain.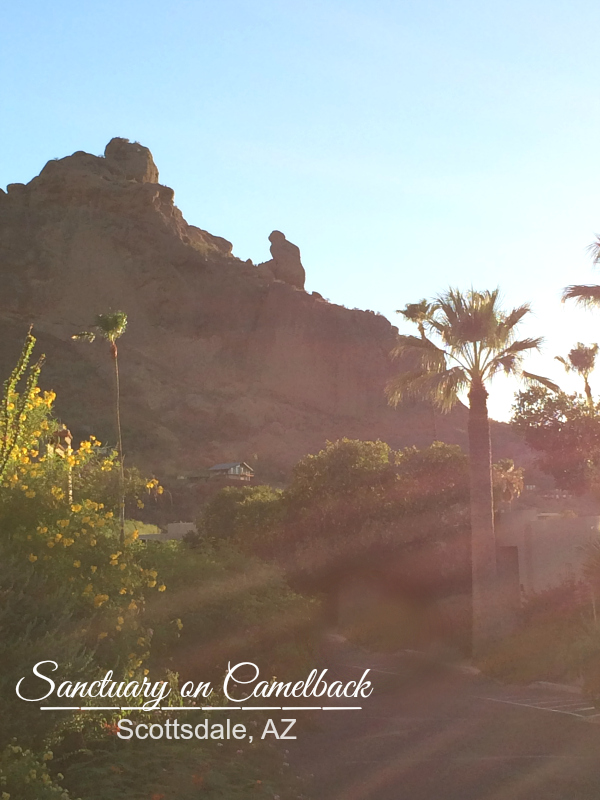 During a sunset on a beautiful early summer day in Scottsdale AZ, the Sanctuary on Camelback resort is full of life. The above picture was taken at sunset looking toward the "Praying Monk" on Camelback mountain. The bunnies and quail run free, lizards are eating supper, and the birds are chirping during our walk around the beautiful property.
Hubbyman and I celebrated our 16th wedding anniversary a few months ago, so this was our little get away. In fact, it was our first getaway since we had our daughter almost 10 years ago. It was a little over due, but so worth it. We've known for a couple years that we wanted to stay here, so having the opportunity to stay here as part of my "work" was amazing!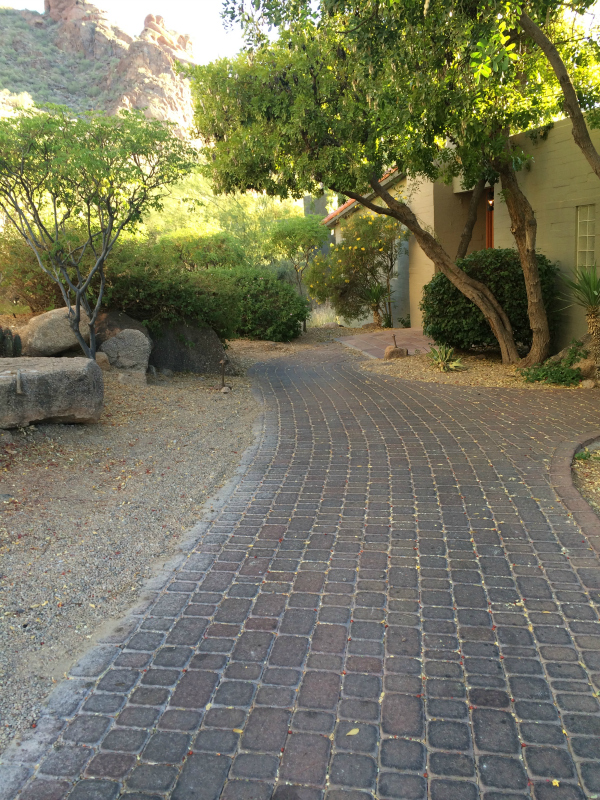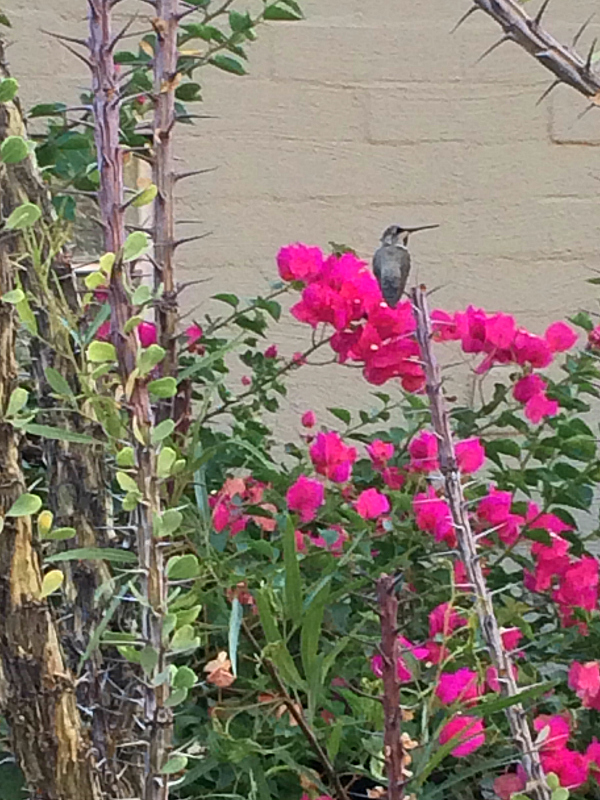 We stayed in a beautiful two room suite. I seriously could have lived in the bathroom all weekend and be happy. There was a huge soaking tub, bath salts, and candles just begging for a nightly soak. We had a Keurig, full kitchen, full-sized dining table, huge couch, and 2 flat screen televisions. I felt like we were on our honeymoon all over again.
The views were stunning, the property immaculate, and the staff were super friendly.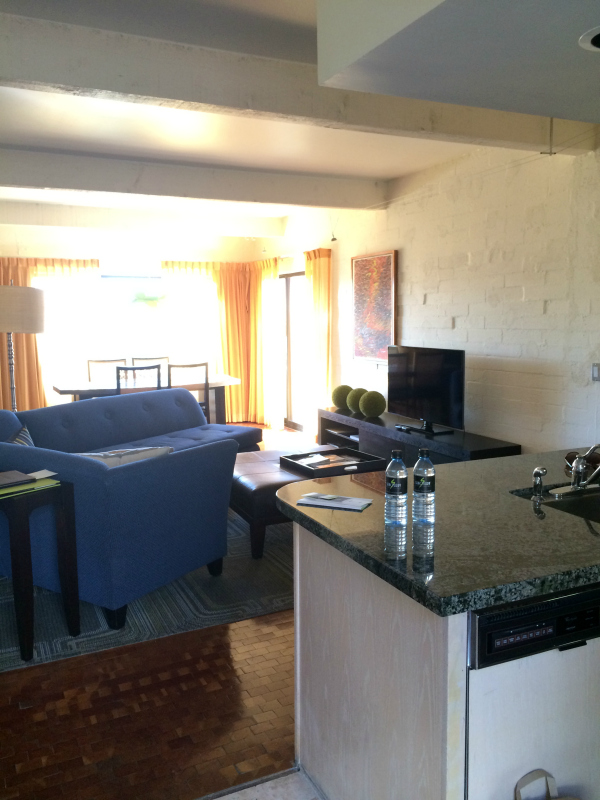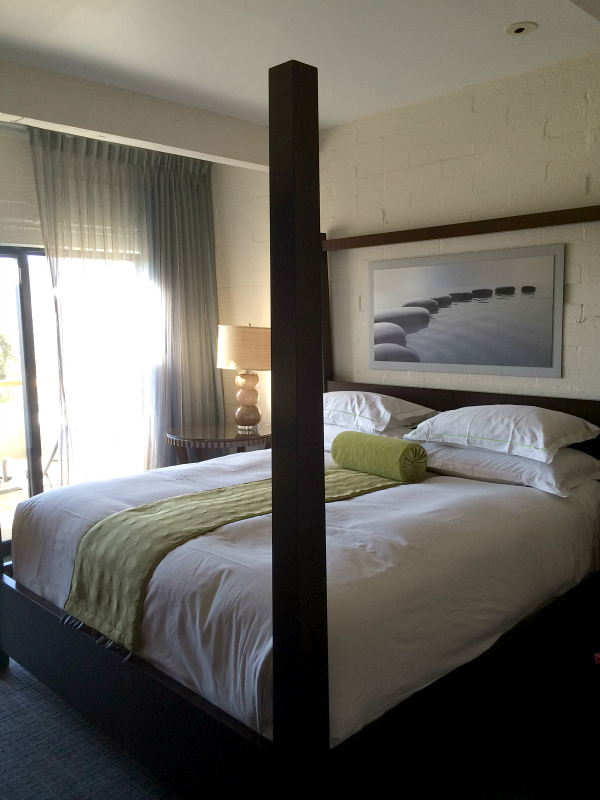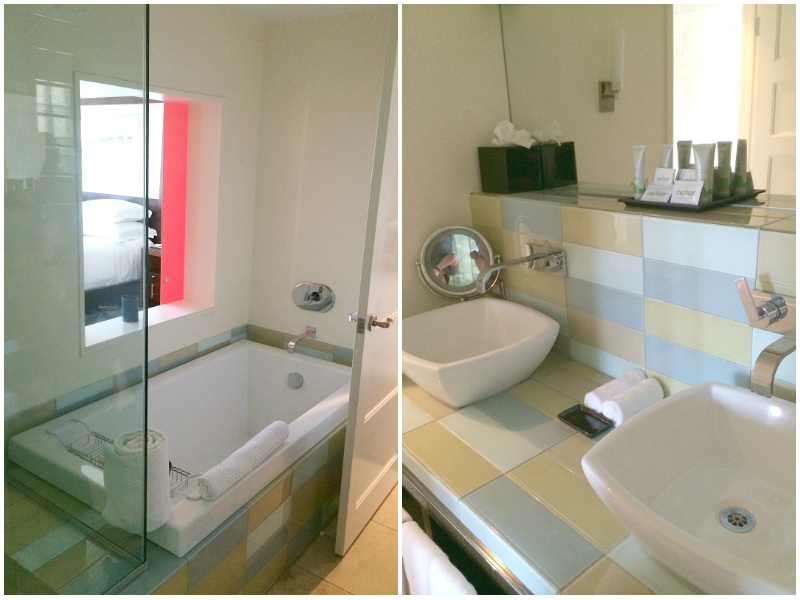 It was hard to actually leave our room during our stay, but the Sanctuary has so much to offer including:
3 pools, including an infinity pool
Luxuary Spa Services
State of the Art Fitness Center
5 Tennis Courts
Elements, Executive Chef Beau MacMillan, one of Food Network's Iron Chefs
Jade Bar
Stunning views
and more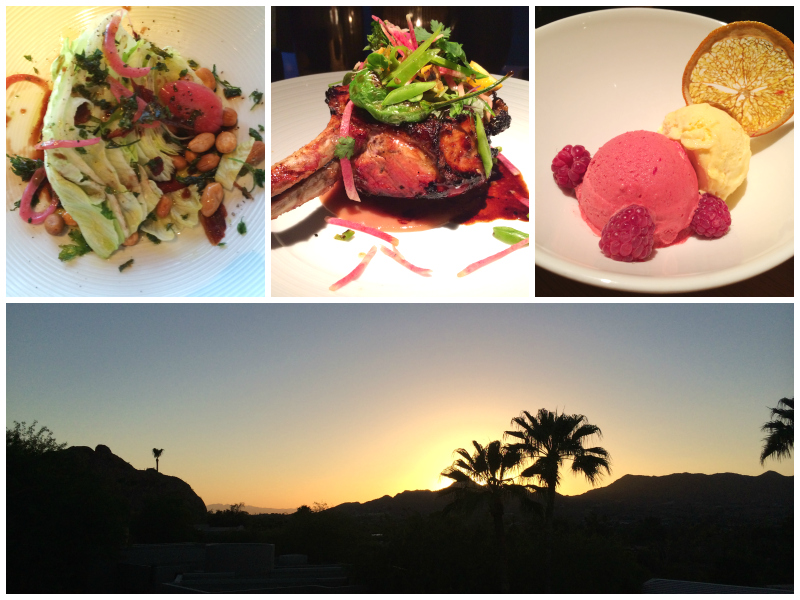 My specially prepared gluten free, dairy free supper (above). Most of their menu was easily adjustable to fit my needs.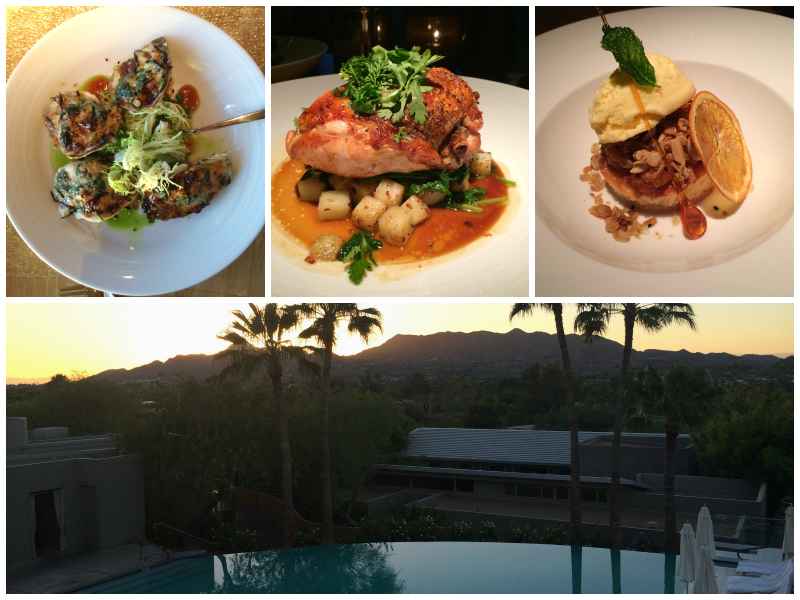 Hubbyman's supper…he said it's one of the best meals he's had.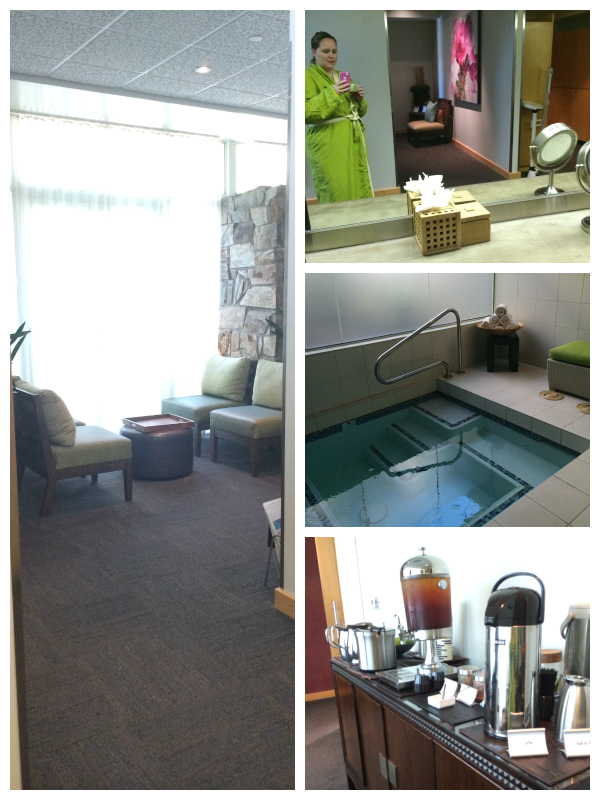 On our last day, I woke up early (left Hubbyman to sleep in and enjoy the quiet) and had time in the spa. I snuck my phone for a few quick pictures (see me in the upper right picture). I enjoyed a wonderful Swedish massage. Part of the experience is being able to create your own massage oil/lotion experience. The spa area was beautiful and fully equipped with a soaking tub, drinks, showers…everything you need to relax.
I've traveling and staying a small resorts and lodges. Besides Sanctuary..I love Garland's Sedona Restaurant and Lodge.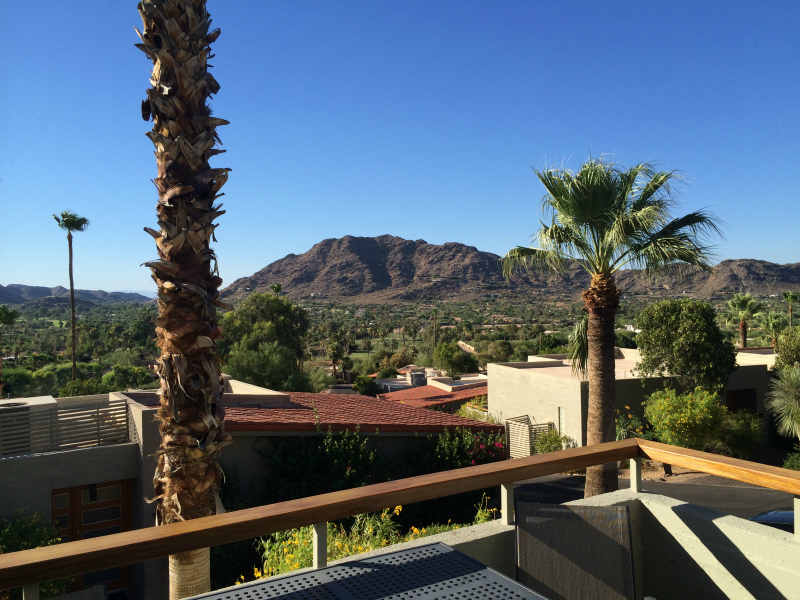 Find out more about Sanctuary Online | Facebook | Twitter | Instagram
Disclaimer: Sanctuary gave Hubbyman and I a room at a media rate and some complimentary items to facilitate the review.