This post may contain affiliate links. Please read my disclosure.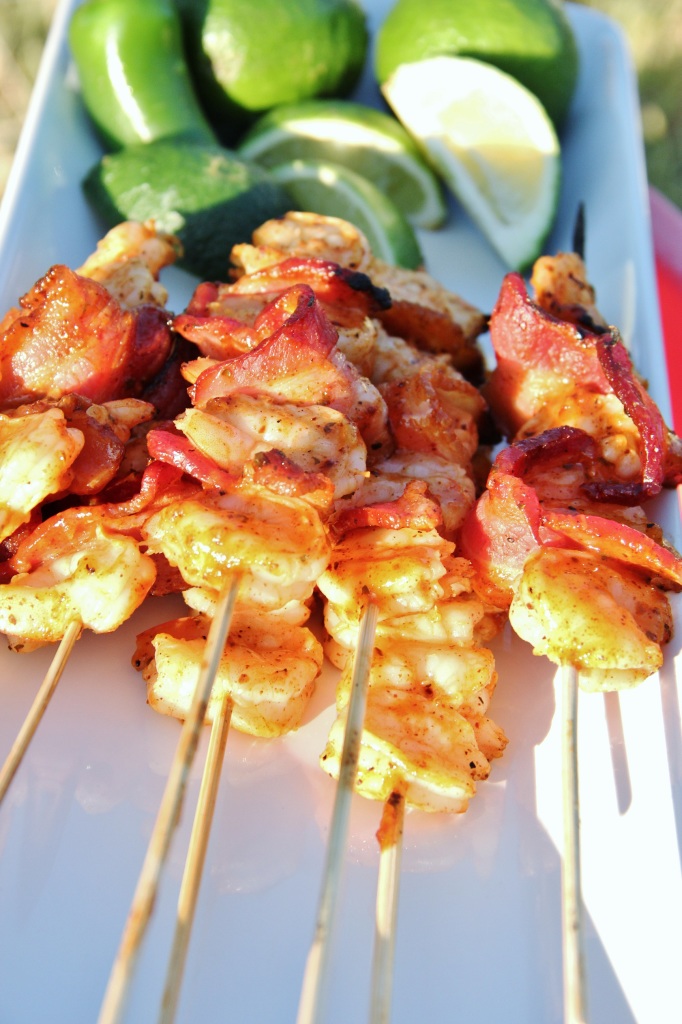 Around our house, we celebrate summer with kabobs! If we can put it on a skewer then we grill it up. One of my favorites is shrimp and bacon. It's very versatile and goes with a ton of different marinades. However, over the years we have figured out a couple tricks for these tasty suppers on a stick.
I recently had the change to try some of Lawry's new marinades and when I opened up the new Santa Fe Chili marinade, I knew it would be PERFECT for my shrimp and bacon skewers. It wasn't spicy at all, but full of flavor with tons of herbs and spices and a little bit sweet. Honestly, this was the first time we were able to get our kiddos to try shrimp..and they loved it.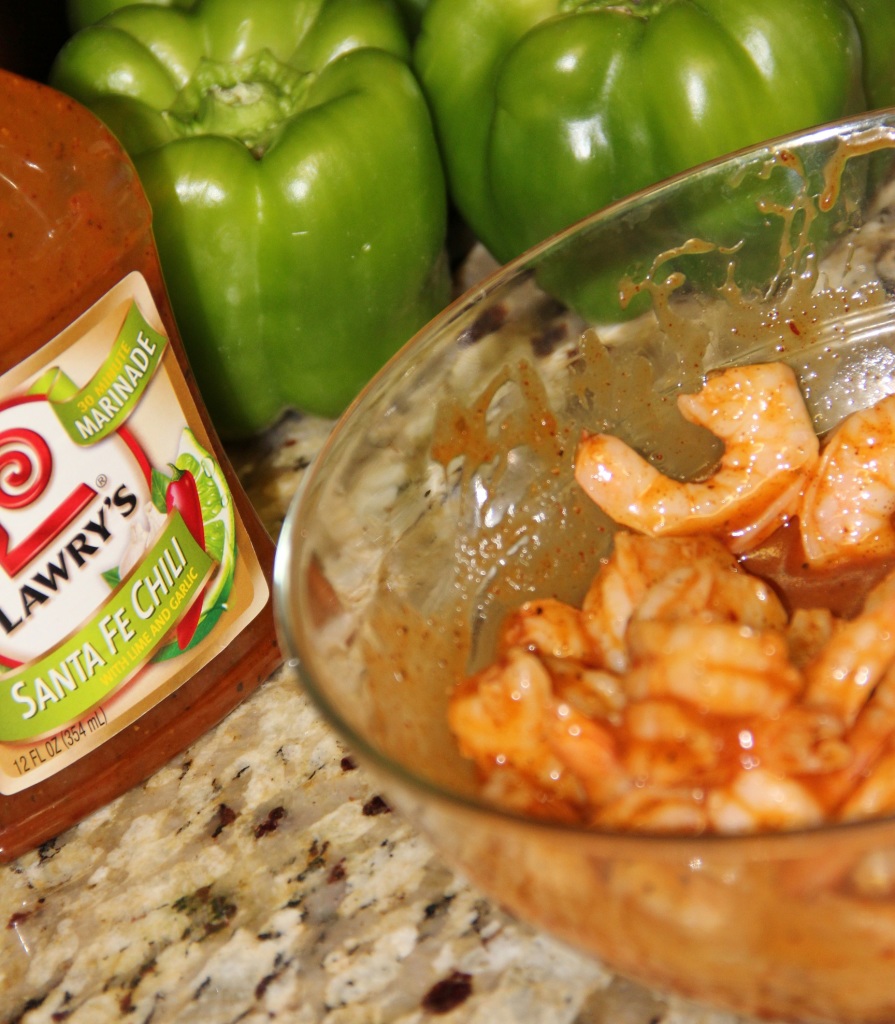 I was checking out Lawry's site and saw that I could make my own Dinnertisement (aka my own commercial). It was fun and took just a minute or two and then the kids made me play it over and over and OVER! Here is mine: AMFT Dinnertisement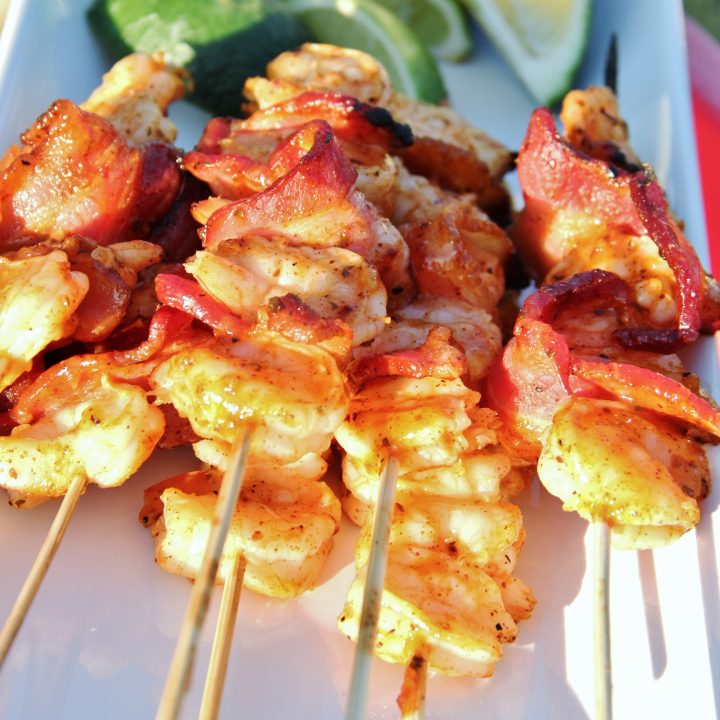 Shrimp and Bacon Kabobs
Marinating Time:
30 minutes
These shrimp and bacon kabobs are the perfect grilling recipe for summer. Quick and easy to make and gluten free, too!
Ingredients
12 oz 41-60 shrimp, peeled and deviened
6 slices thick-cut bacon, uncooked
1/2 bottle Lawry's Santa Fe Chili Marinade (or use your favorite marinade)
lime wedges
Instructions
Place shrimp in a large zip-top baggie (or medium bowl) and cover with marinade. Place in refrigerator and allow to marinade for 30-60 minutes.
Soak bamboo skewers, while bacon cooks. place 2 paper towels n a microwave safe plate, lay bacon in a single layer on towels, top with two more paper towels. Cook on high heat for 5 minutes. Check bacon. It should still be little uncooked, enough that it can bend and be threaded on the skewers. If it's too raw, then it won't finish cooking on the grill and too done and it won't thread on the skewers. Bacon should look similar to this:
Remove skewers from water. Place a shrimp on skewer, then add the bacon, another shrimp, weave the bacon around and back onto the skewer. Repeat for about 5 shrimps or until bacon is used up. Repeat for other 5 skewers.
Lightly oil grill and preheat to medium-high heat. Turn down to medium heat. Place skewers over direct heat and cook. Use fresh marinade to baste the shrimp and bacon while cooking. Shrimp cook fast, only a couple minutes on each side (this is why partially pre-cooking the bacon is so important).
Nutrition Information:
Yield:

6
Serving Size:

1 skewer
Amount Per Serving:
Calories:

310
Total Fat:

19g
Saturated Fat:

5g
Trans Fat:

0g
Unsaturated Fat:

12g
Cholesterol:

134mg
Sodium:

1834mg
Carbohydrates:

12g
Fiber:

1g
Sugar:

4g
Protein:

23g
Disclaimer: I was compensated for my post and provided product to use. The opinions are my own.